Adult Bible Study Guide – 4th quarter 2021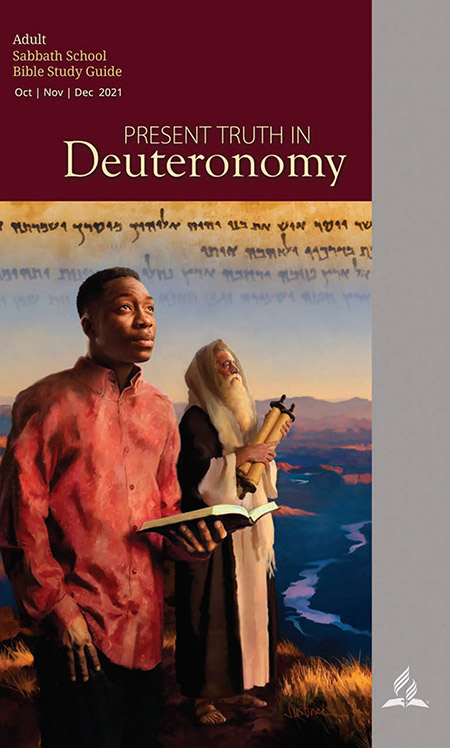 This quarter we will look at Deuteronomy topically, covering such themes as the everlasting covenant, law and grace, what it means to love God and your neighbour, and—most importantly—how the book of Deuteronomy reveals to us the love of God, which was most powerfully made manifest in the death of Jesus on the cross and His resurrection.

To stress the importance of the covenant, Moses repeated to the people the Ten Commandments, the legal foundation of their obligations in the covenant that the Lord had first made with their fathers, and again was doing so, but now with them, right on the borders of Canaan. Might there be parallels with what the children of Israel on the borders of the Promised Land faced and what we are facing today? Read more.

To access 'Rest in Christ' - Sabbath School video resources, click here.
---
Sabbath School Lesson from Pine Knoll