---
Running a Toddler Group – booklet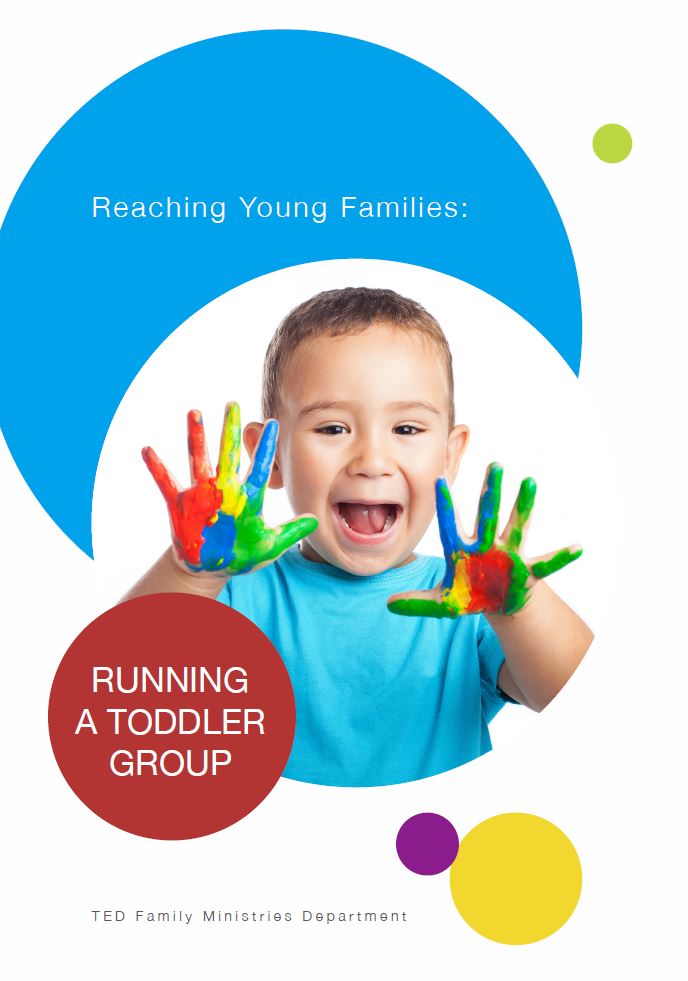 Why run a toddler group and how to start and maintain a successful one; how other thriving toddler groups are doing and more. Click here to download the booklet.
---
live:kind
live:kind is the 2019 TED initiative to celebrate 100 years of family ministries in the Seventh-day Adventist church.
live:kind invites everyone in your churches and families to commit to 100 acts of kindness to people outside their home in 2019. That is about one act of kindness a week for people at work, strangers, neighbours, etc. and one act of kindness a week for people in your local church, especially those you don't know so well. Also, its a great a idea to do at least one act of kindness a day for every person in your home!
For more information and to download live:kind ideas, please click here.
---
Prepare-Enrich


Welcome to an exciting process of getting ready for marriage or working towards a stronger and healthier marriage. Employing the Seventh-day Adventist version of the PREPARE/ENRICH Programme is a good choice as you pursue this important undertaking. This source is intentional about providing a biblical perspective on the principles that lead to strong and healthy families. To download the book, please click here.
---
2020 Family Ministries Planbook:

Making Disciples
Download the Planbook material: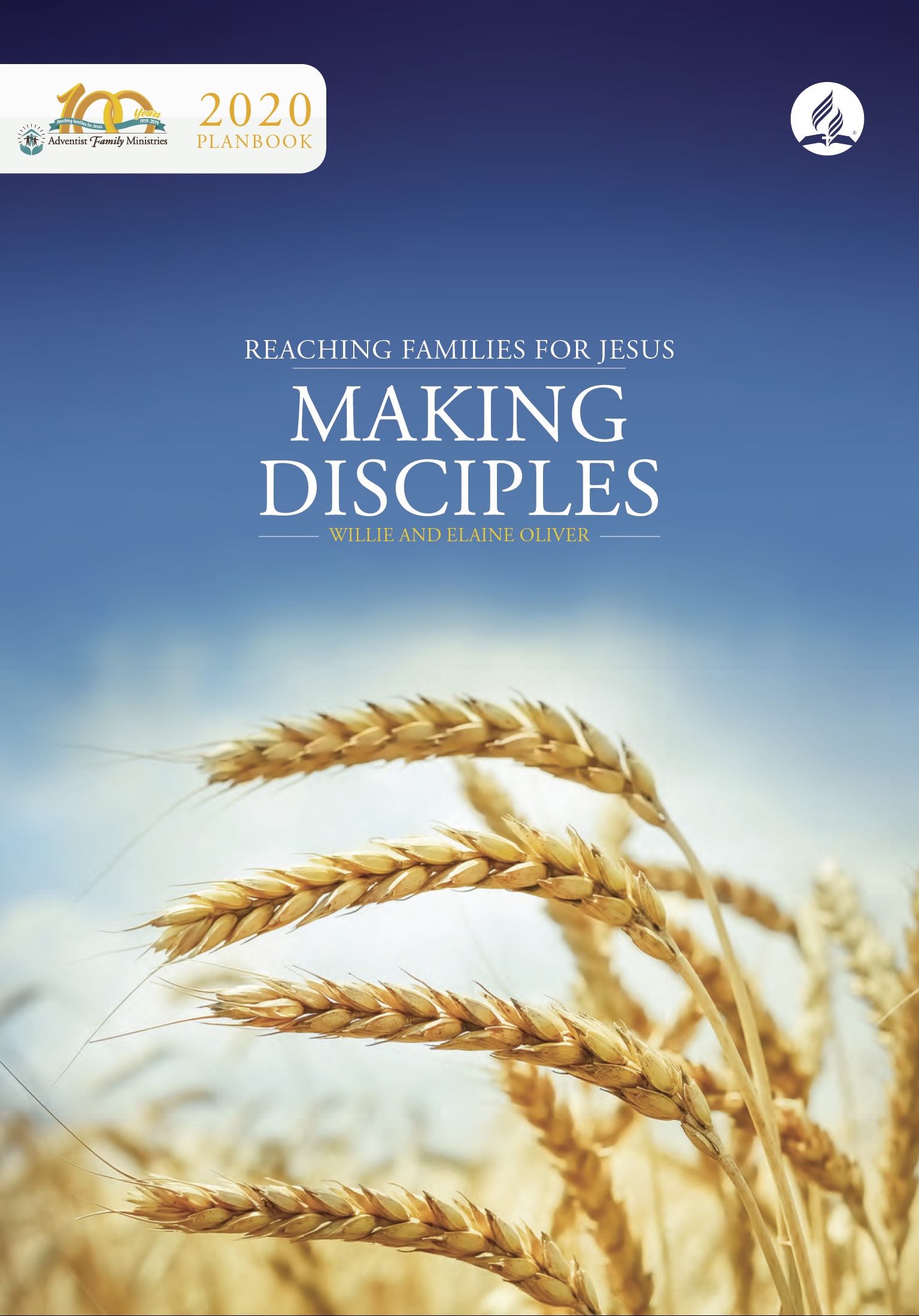 - Planbook additonal resources


Family Ministries Planbook archive.
---
Family Ministries

Newsletter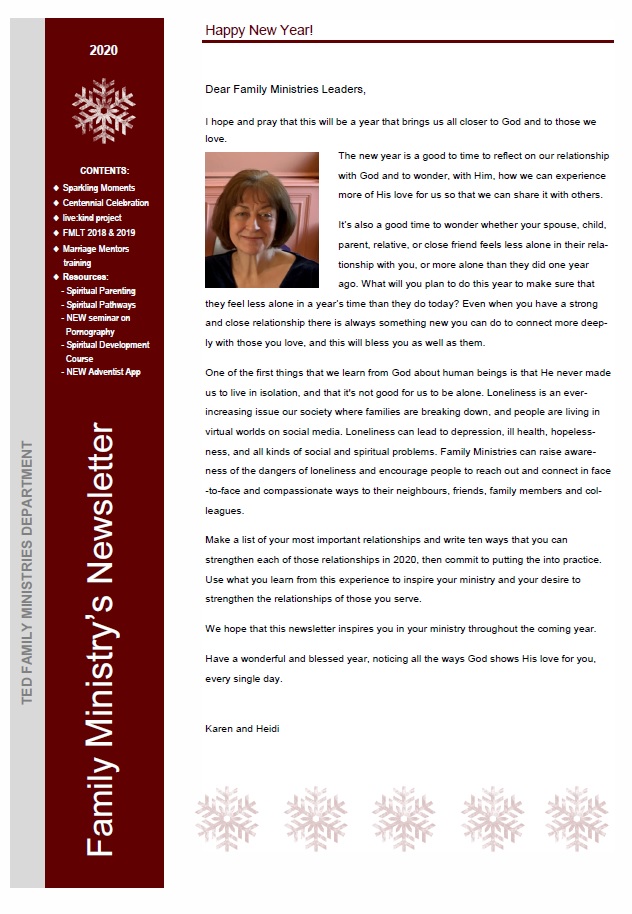 Family Ministries Newsletter - 2020
---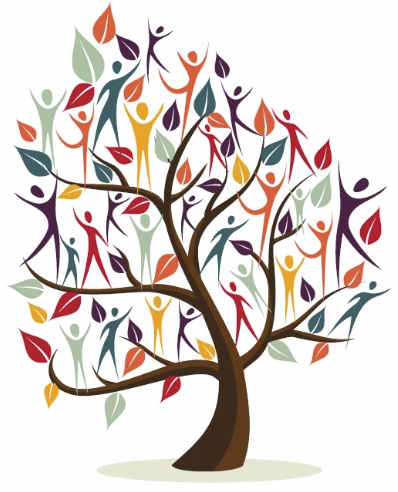 A joint Trans-European Division and Inter-European Division training programme.
For more information, please click here.
---
Parenting our children with love and inspiration is one of the best ways to pass on faith to the next generation. Please click here to see the resources.
---
Family spirituality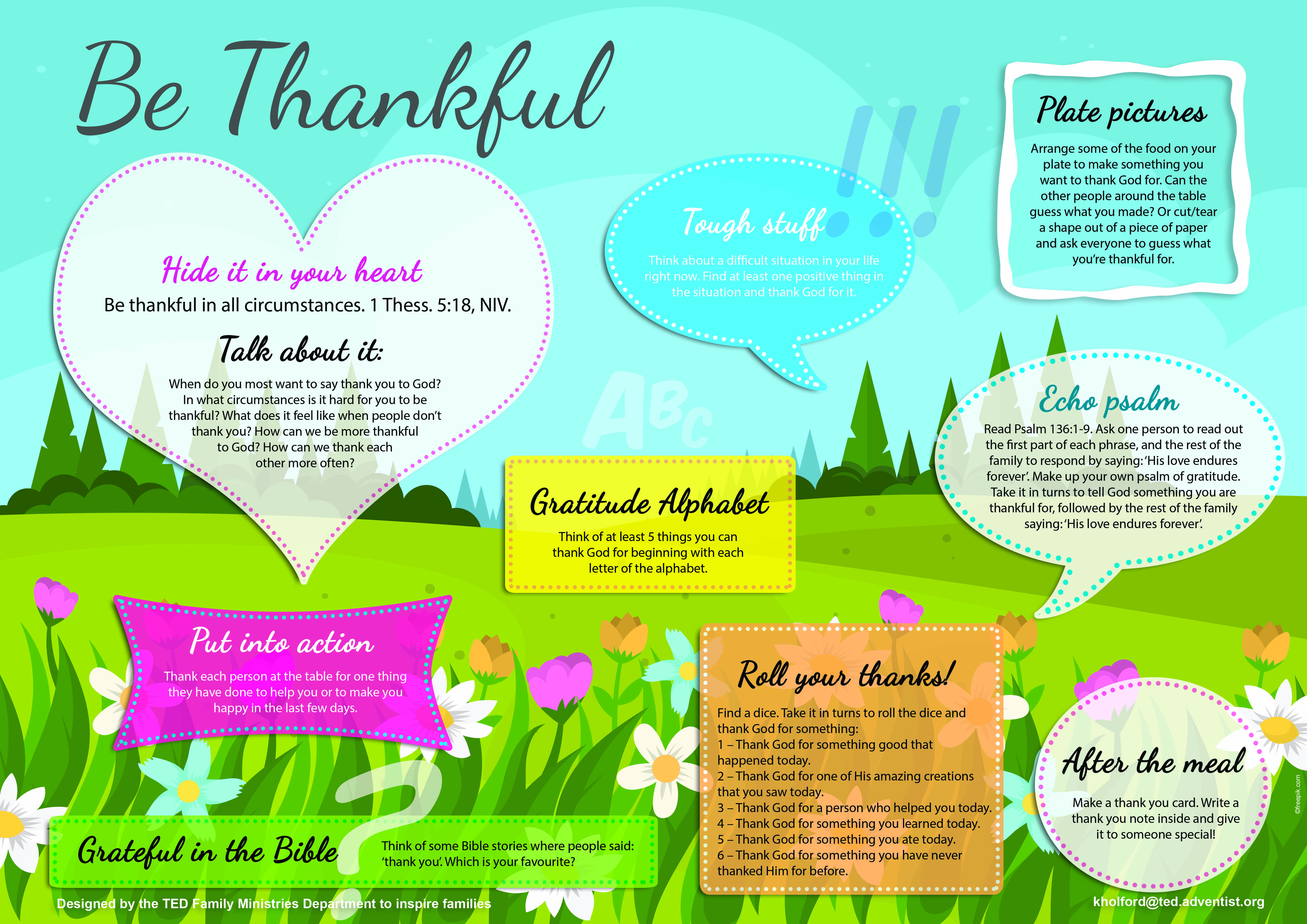 Filled Up Placemats!
Feed your family spiritually during dinner! Print off these free placemats packed with different ideas and activities to stimulate spiritual conversations and family worship. For more placemats, please click here.
---

Intergenerational Worship
Intergenerational worship is a style of worship that aims to include people of all ages in the service, especially the children.
Below is an example of Karen leading out in an intergenerational worship service. You will see a service based on the "Parable of the Great Feast" that took place in St Albans, England, in January 2020."


Click here to find out more about intergenerational worship.
---
Documentary 'Fathers'
'Fathers' is a warm-hearted documentary involving an international team with contributions ranging from Cuba to Australia. Six fathers participated in the documentary showing how different and yet how similar fathers are all over the world. The caring attitude of fathers towards their children, as portrayed in the film, can help to encourage a positive view of the role of fathers in the lives of their children, no matter which culture they belong to.
---
A New Resource for Pastoral Families by Ivan Williams and Donna Jackson (North American Division)
The most recent research on Adventist ministerial families in the North American Division was conducted by Andrews University and Southern Adventist University, released in 2013. The results, referenced in several of the articles in this resource, At Home: Conversation Starters, reveal that pastoral families in that territory have some significant vulnerabilities that warrant addressing.
They also recognise that these vulnerabilities are set in the midst of the digital revolution which is drastically changing the way our families learn, play, interact, and even worship.
Thus, they have created an original resource—At Home: Conversation Starters—to assist in strengthening, enriching, and restoring their families. For more information, please click here.
---
Strengthening marriages

Toucan is interactive new app for busy couples, developed by Christians.
It's free, and it can help you and your spouse to enrich your relationship. One person signs up and then invites the other to join in. Each of you can watch videos and complete questionnaires on your own device, and then you can meet up and share what you have learned.
Click on the link to find out more about the app and how you can sign up.
Currently the only topic is Couple Communication, but more topics will be added over the next couple of years.
---
Perfect love casts out fear. 1 John 4:18, NIV.

enditnow is a global initiative to raise awareness and advocate for the end of violence around the world. It aims to mobilise Seventh-day Adventists around the world and invites other community groups to join in to resolve this worldwide issue. The website enditnow contains resources, ideas, and ways you can help.
There are many myths about family violence. Discover the helpful truth for yourself by watching this short video clip. Why not share it with others to help them have a clearer understanding too?
enditnow Emphasis Day, August 22, 2020 - please click on the links below to download the resources:
When Jesus Ended It! - sermon slides
The Wounds of Abuse - Can we do more? - slides
Individual and Community response to domestic violence
The Dynamics of domestic violence - booklet
To learn more about family violence, please click here.
---
True Friendship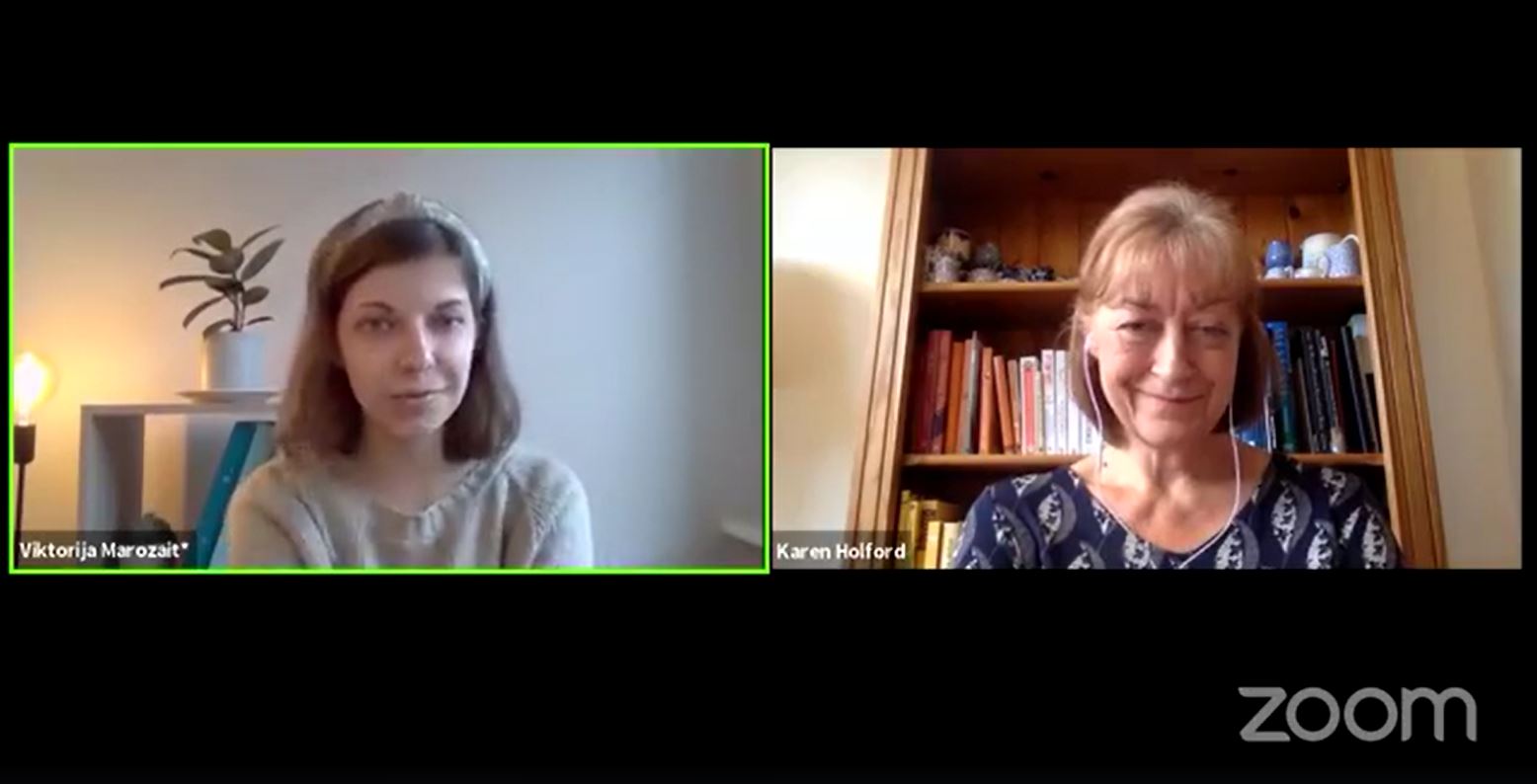 Viktoria and Karen explore what true friendship is all about. Click here to watch the 30-minute programme.