Dear Friends,

These are trying times. But during trying times people become very creative. We are not allowed to come together in church gatherings at the moment. So we need to find ways to connect with our kids. Yesterday I received an email from Ireland. I loved their idea and thought I would share it with you.

I quote:

As most of our closed churches moved to online services for adults, children might feel disconnected from the wider community of faith. While for most adults reading a book or watching an online sermon might "keep us going", kids like to explore the world in a more sensual way. Ranelagh church, Dublin started a great initiative - each week the CM department posts letters to the 73 kids from that church. Kids receive a "Letter from God" addressed to them, read the encouraging words and make the Art&Crafts enclosed.
The letters are supposed to go out every week providing the post offices remain open. You can download the materials for week one from our website: https://adventist.ie/news/article/go/2020-03-20/letter-from-god-to-your-child/
Please click here to see more resources.
If you would like to share some more ideas you have found, please contact us at This email address is being protected from spambots. You need JavaScript enabled to view it..


Blessings,

Clair
---
---
Children's Ministries Newsletter
Children's Ministries News – December 2019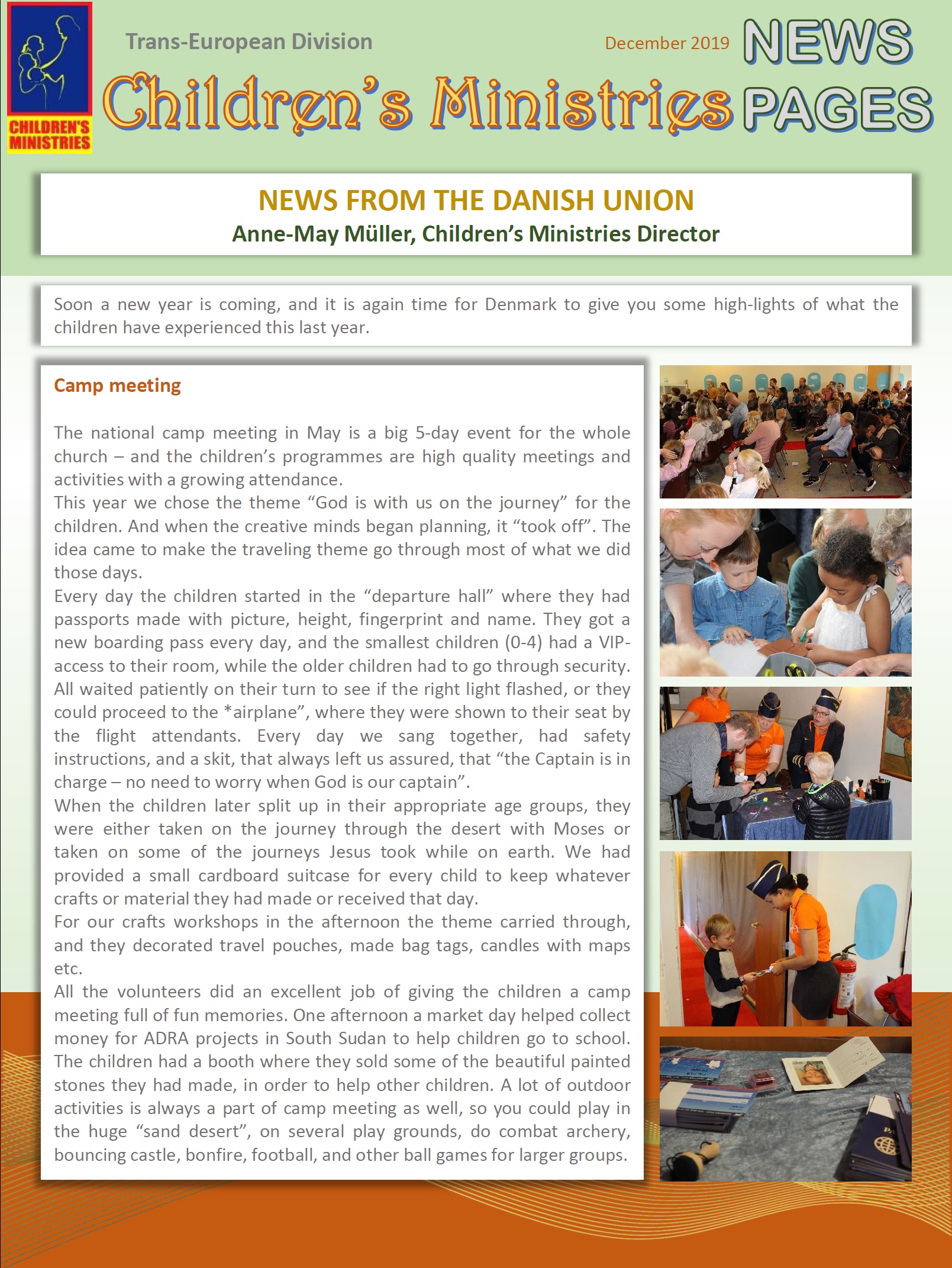 Click here to subscribe to our newsletter.
---
Children's Ministries Newsletter Archive
---
Essential Downloads