Congratulations to Norway for winning 1st Place, Croatia for 2nd Place and Greece for 3rd Place. We would also like to congratulate North Macedonia for 1st place in the audience vote.
Well done to all the talented song writers & performers who participated from 12 TED countries across Europe.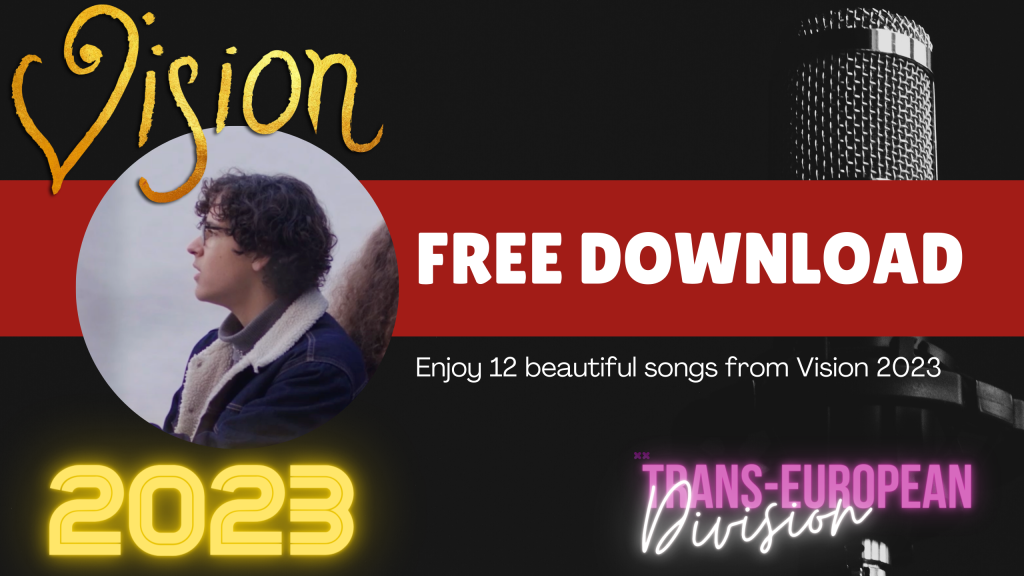 SAVE THE DATE
Vision Song Contest will return on Saturday 6 January 2024, 1900 GMT 2000 CET 2100 EET If you would like to take part, please contact your Union Youth Director for more details.
Click on each image to listen on soundcloud to the song from the artist.
Watch Full Vision Contest 2023 – Replay