20 June 2016 | Dunkirk, France [Victor Hulbert] Four church entities and six local congregations worked together on Sabbath, 18 June, to share a live message of hope in the midst of the refugee crisis. Claudette Hannebicque, the leader of ADRA Dunkirk was one of them.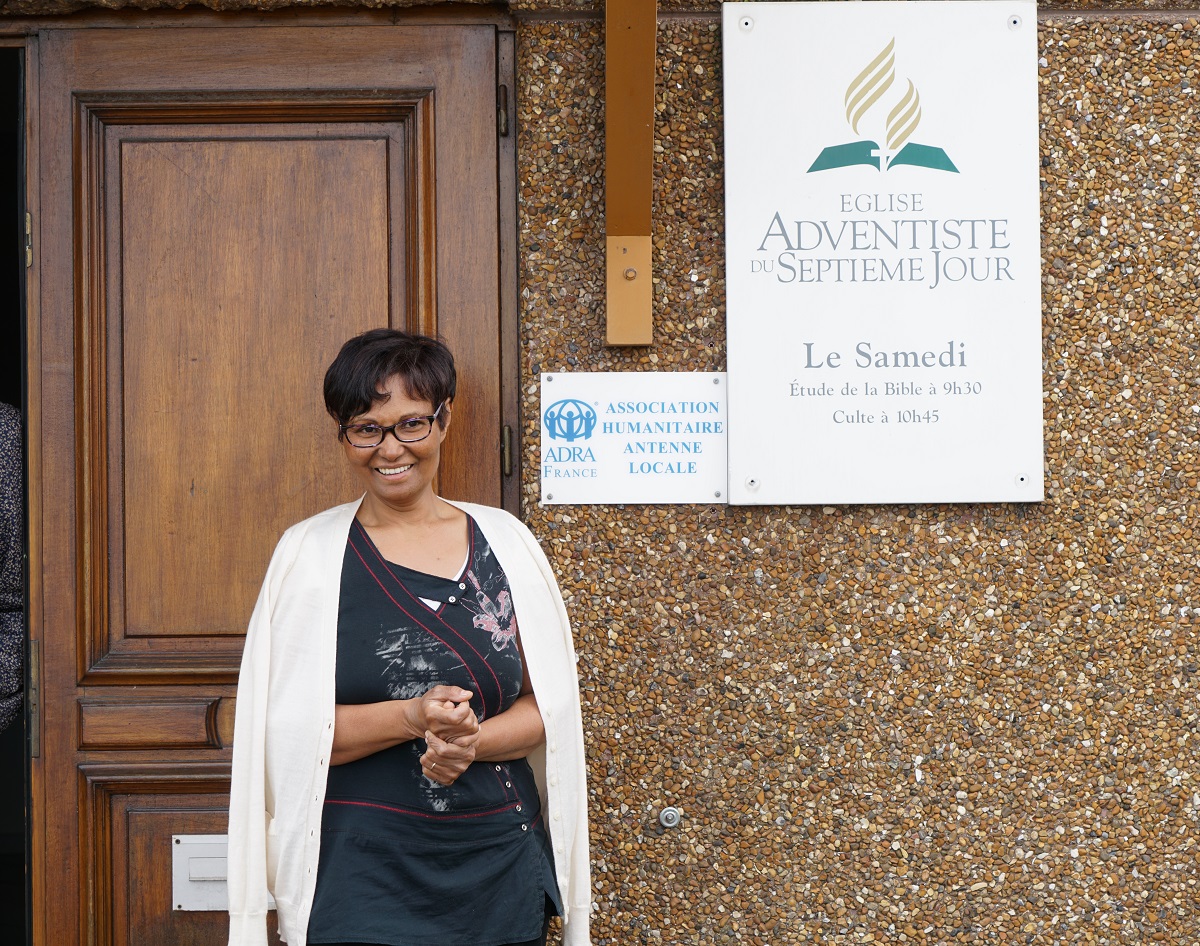 Claudette Hannebicque, ADRA Dunkirk leader, outside the small, Adventist churchClaudette is hard to tie down. An active member of the small Adventist congregation in Dunkirk, France, she is also the driving force behind ADRA Dunkirk and the help that the Church has been providing for refugees and migrants camping on the edge of the town and aiming to cross the English Channel to their preferred destination, the UK. From limited facilities in the local church and from her own home, Claudette and a small team of volunteers have taken responsibility for feeding the camp residents every Sunday.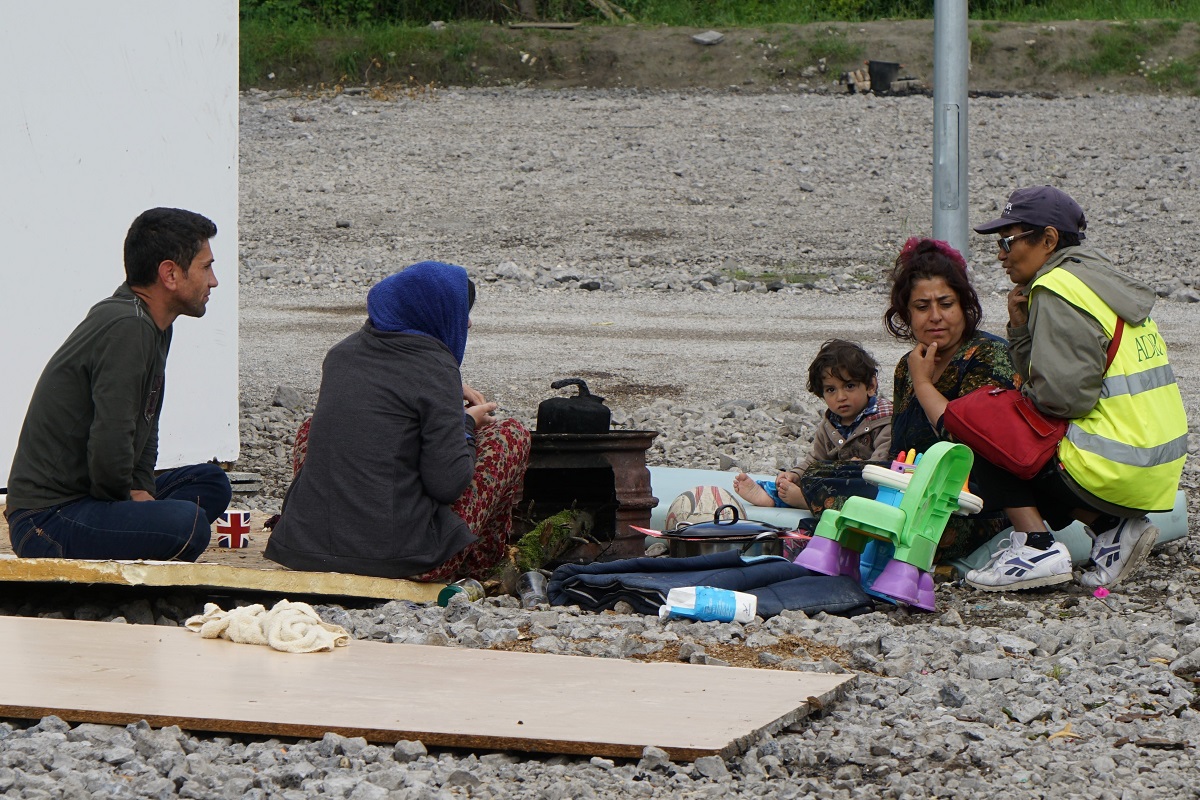 Claudette chats with a refugee family during a late breakfastWhy is she hard to tie down? Because when you visit the site with her, she is constantly disappearing to talk with a family, play with a child, listen to the experience of a new arrival, or to co-ordinate with the authorities or other NGO's. She is such a well-known presence on the site that one phone call to the mayor's office and she has permission for whatever she needs –

.be" target="_blank"> including live recording and skyping from the middle of the refugee camp on World Refugee Sabbath, 18 June.