24 October 2016 | St Albans, England [tedNEWS]
It is with great sadness that we inform you of the death of Lars-Eric Andersson, husband of Trans-European Division Executive Secretary, Pastor Audrey Andersson. Lars died instantly following an industrial accident near their farm in Sweden on Sunday, 23 October 2016, age 55.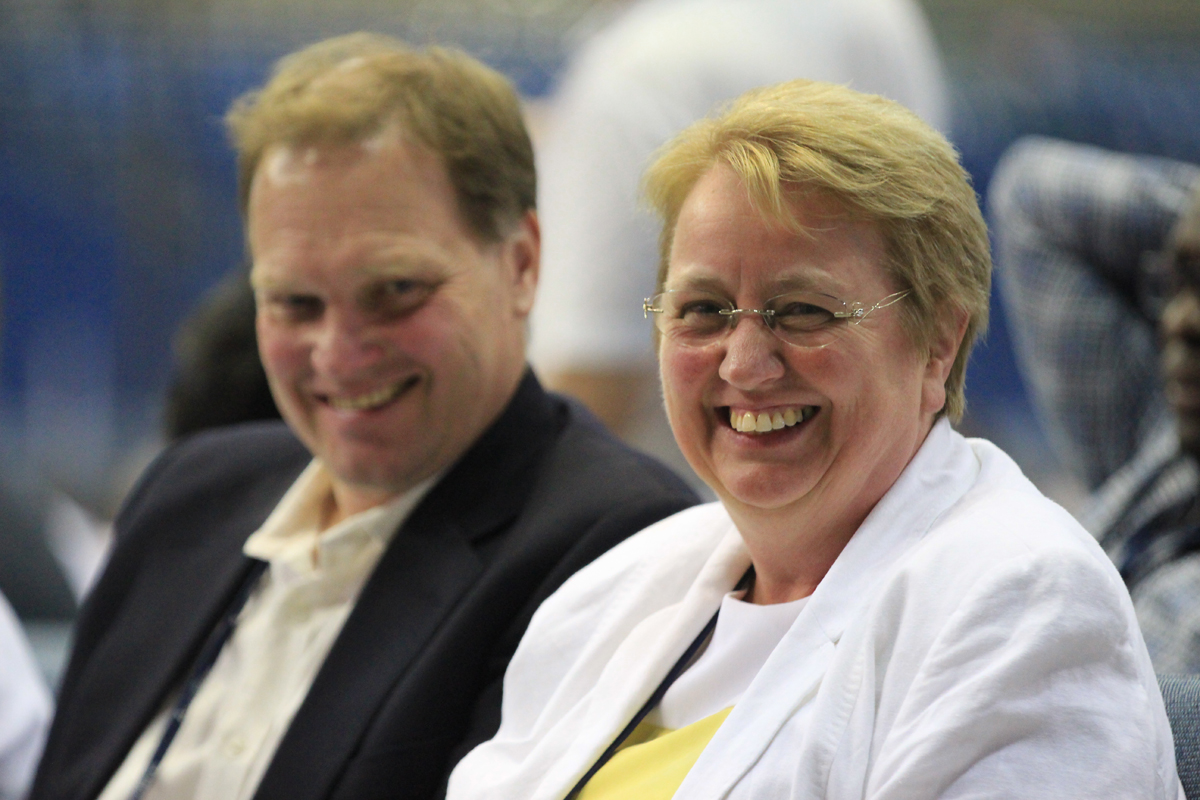 Lars loved life on the farm, loved his family, his wife and his Saviour. That combination of love now finds itself expressed in the hope and assurance that rests in our hearts as we look forward even more to the resurrection morning and a time when there will be "no more death, neither sorrow, nor crying, neither shall there be any more pain: for the former things are passed away." [Revelation 21:4]
On behalf of the Trans-European Division and of the wider church family we express our condolences to Audrey, Lars' mother, siblings and extended family as well as to Audrey's extended family. Audrey equally would like to thank people for their support and prayers during this difficult time.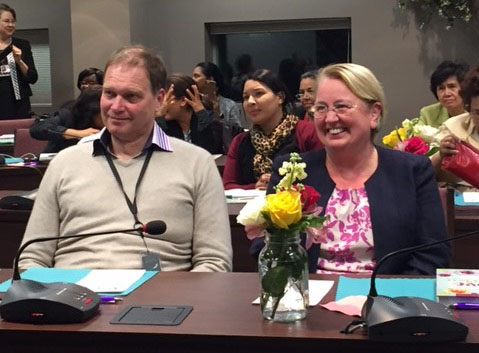 The last photograph that the TED has of Lars and Audrey together was taken during the recent Adventist World Church Annual Council when Audrey was presented with the GC Woman of Excellence award. Lars could not have been more proud of her. He will be sorely missed.
The family will say their goodbyes in a private funeral service on Friday, 18 November. On Sunday, 20 November they will then be joined by close friends for a service of thanksgiving for his life. During this period all enquiries regarding TED Secretariat matters should be made to This email address is being protected from spambots. You need JavaScript enabled to view it., Associate Secretary. [tedNEWS]
---
tedNEWS Staff: Victor Hulbert, director; Esti Pujic, editor
119 St Peter's Street, St Albans, Herts, AL1 3EY, England
E-mail: This email address is being protected from spambots. You need JavaScript enabled to view it.
Website: www.ted.adventist.org
tedNEWS is an information bulletin issued by the communication department of the Seventh-day Adventist Church in the Trans-European Division.
You are free to re-print any portion of the bulletin without need for special permission. However, we kindly request that you identify tedNEWS whenever you publish these materials.