19 October 2016 | St Albans, England [Victor Hulbert]
Congratulations to Audrey Andersson, Trans-European Division Executive Secretary. On Tuesday, 11 October she was presented with the 'Woman of Excellence award 2016' during a small ceremony at Seventh-day Adventist World Church headquarters in Silver Spring, MD, USA.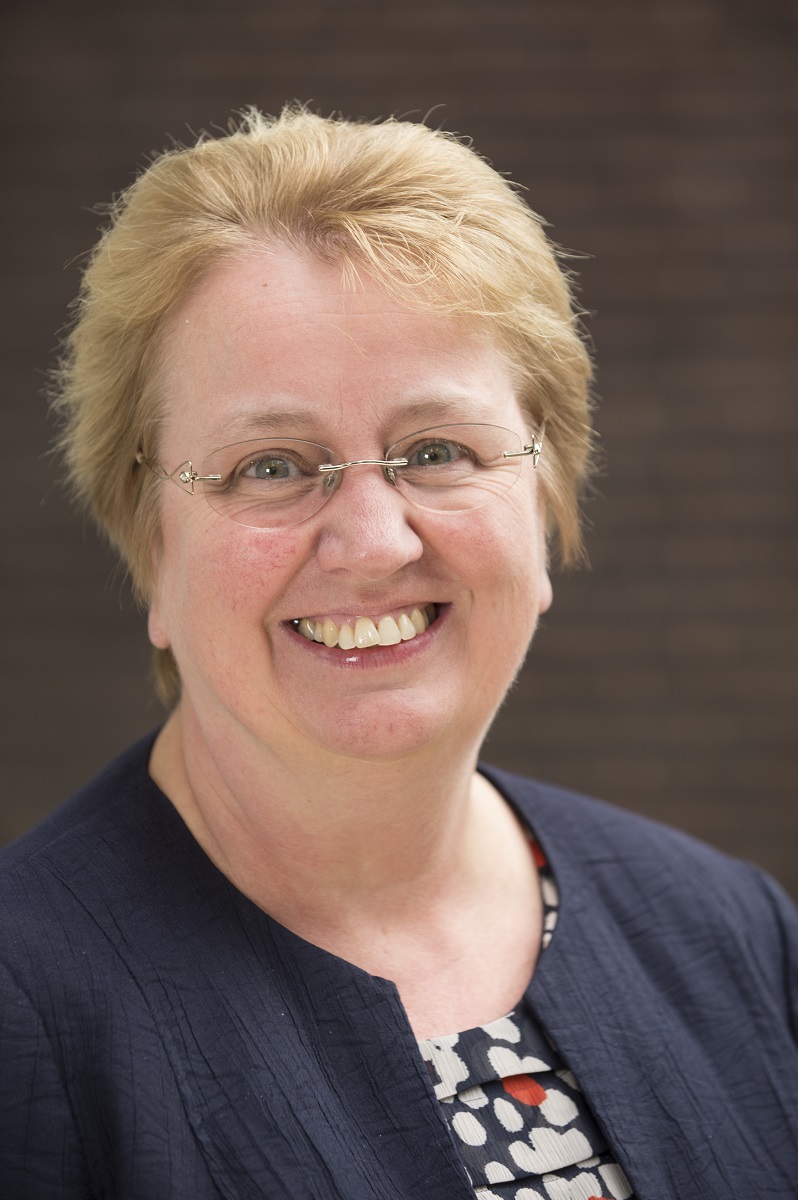 "Audrey is an outstanding Adventist woman in church leadership," stated Heather-Dawn Small, Women's Ministries director for the World Church. In presenting the award she noted that Audrey is the only woman who has ever held the position of Executive Secretary in any Division around the world. "That is a noteworthy achievement," Small said. "We need more women in leadership positions so that our young women can be inspired."
That she is TED Executive Secretary is as much a surprise to Audrey as was the award itself. Despite graduating from Newbold College with a degree in theology her career track led her into publishing rather than ministry.
"I worked as a legal editor for a magazine for many years. I ran a daily news service from the High Court in London, running a team of twenty barristers on a multi-million-pound budget," she said.
Things changed when she met Lars, a Swede. They married and she moved to Sweden, commuting to London for five years then later started her own communication company in Sweden. Then one day, out of the blue, the Swedish Union President called and asked if she would be willing to serve as Executive Secretary.
Audrey had been praying and looking for an opportunity to serve God in a part-time capacity. Since this was a fifty percent role it seemed like God's leading. She accepted the challenge. The role soon grew to 100% and five years later she was asked to move from the Swedish Union to the role she now fulfils at the TED.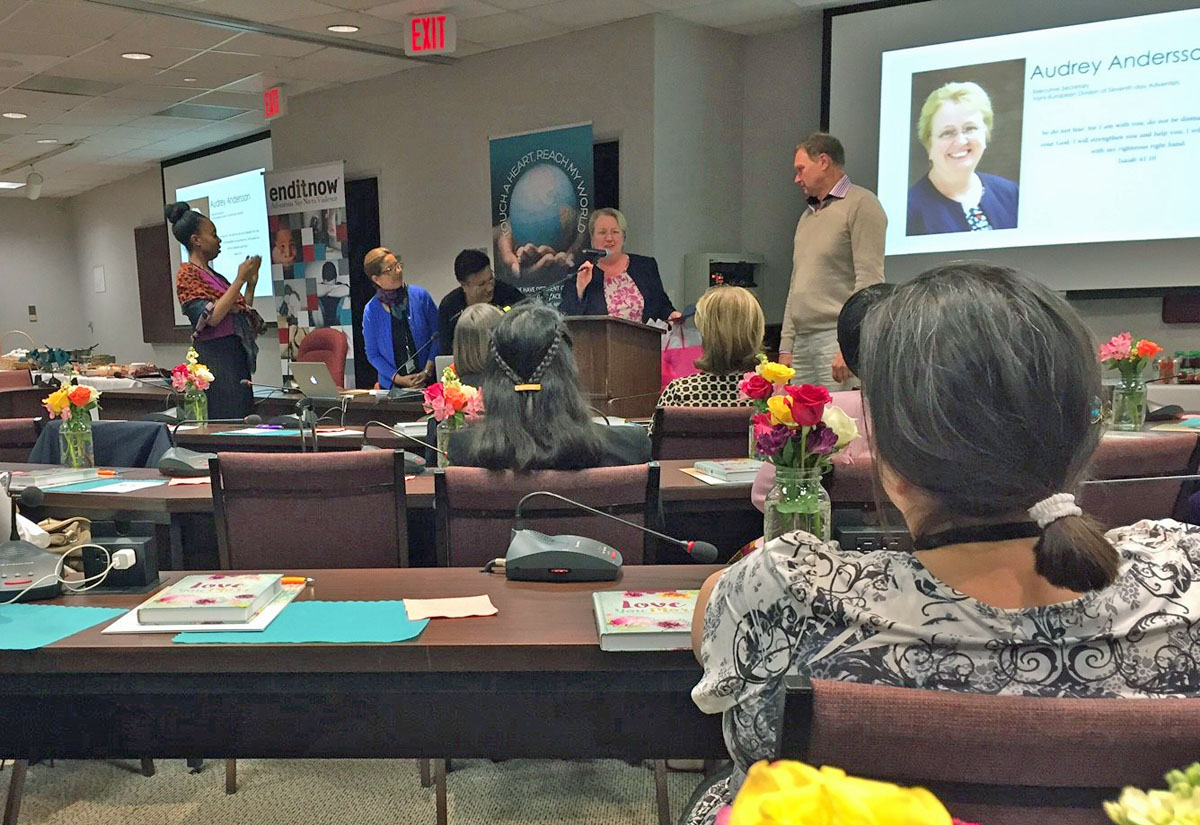 In selecting Audrey for the award, Small says, "Audrey is a humble and a beautiful woman of God both outside and inside. I made the choice when I read her story of how God has guided her life and placed her in such an influential position not only to work for the church but also as a role model for women globally."
In previous years' awards have been given to Nancy Wilson, Carolyn Kujawa, Jamie Treftz, and Kari Paulsen. For Lisa Beardsley-Hardy, Education director at World Church headquarters, it is no surprise that Audrey joins the list:
"Audrey's expertise in management, publishing, and working with legal matters along with her pleasant, clear-eyed manner contributes to the effectiveness with which she carries out her responsibilities as Division Executive secretary and in contributing to the larger work of the church. The faith of Christ shines through her demeanor and in her words."
She harks back to those heady days when they were both students at Newbold. "I have known Audrey since our student days and am delighted to see Audrey's many and sustained contributions recognised with the GC Award for Woman of Excellence for 2016.
As long time colleague and friend, TED Education director, Daniel Duda simply quipped, "The GC have recognised what we knew all along!"
"I look back at my life and God has called me, there is no doubt," Audrey reflects. "He led and gave me experiences which equipped me for the job I have today. I was surprised and astonished to receive the award. It was totally unexpected. However, I am very grateful for the opportunity to serve the Lord and the church." [tedNEWS]
---
tedNEWS Staff: Victor Hulbert, director; Esti Pujic, editor
119 St Peter's Street, St Albans, Herts, AL1 3EY, England
E-mail: This email address is being protected from spambots. You need JavaScript enabled to view it.
Website: www.ted.adventist.org
tedNEWS is an information bulletin issued by the communication department of the Seventh-day Adventist Church in the Trans-European Division.
You are free to re-print any portion of the bulletin without need for special permission. However, we kindly request that you identify tedNEWS whenever you publish these materials.