21 July 2022 | St. Albans, UK [David Neal]
The year was 1979, I was 17 and had hardly ever travelled out of the UK before. However, that summer I found myself on an 18-day coach tour of Denmark and Norway, sponsored by the British Union Conference Youth Department. Our ultimate destination was the southern Norwegian coastal city of Arendal, for "Congress '79". Bringing together 2,500 Adventist youth from all over Europe – and as Northern Light, recalls "and parts of Africa" attended,¹ Pastor Mike Stephenson, the then Northern European – West Africa Division (NEWAD) Youth director wanted to recreate an "Old time Camp Meeting" in a big tent with the theme He is Coming.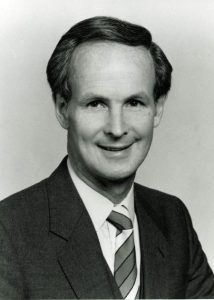 For the impressionable 17-year-old from a small-town church – the congress experience was totally atmospheric in affirming and reinforcing his Adventist identity. Dr Mervyn Maxwell told the Adventist story from its earliest 19th century beginnings – a story well told of the early Adventist "expectation" and "immanence" of Christ's return. Pastor Victor Hall explained with evangelistic fervour the biblical basis of Adventist belief, supported with the singing of early Adventist hymns, He's Coming and Never Part Again. Pastor John Hancock, the then General Conference Youth Director preached the Sabbath morning sermon which felt like an intense appeal from beginning to end. Christ's return could be at any moment. Young people – are you ready? It was a sermon as Stephenson reported "appealing for total surrender."²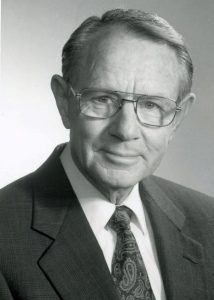 And then came the memorable appeal song. The words alone were sober enough for any impressionable youngster. But with a tune that moved abruptly from a major to minor key, and dramatically reinforced with a slower tempo in the chorus, the lyrics went straight from head to heart with deeply piercing questions? Are you ready for Jesus to come? / Are you faithful in all that you do? / Have you fought a good fight? / Have you stood for the right? / Have others seen Jesus in you? / Are you ready…?³ With the feeling that Jesus could have returned that very moment – who of us could have possibly said yes! It's possible of course that this observer had an oversensitive conscience, identifying not only with the appeal, but with the hope that one day in the not too distant future, he would be preaching the very same message.  
"Congress '79" was also memorable for many other reasons – not least the presence of the Polish Advent Choir. Their singing inspired, but their presence was also a symbol. Not least because they had to obtain special government permission to attend, reinforcing the belief that all was not well with the world. It was the era of the Cold War. Some Europeans were free, others were not.  
But as Stephenson continued in his report, "All responded, standing together – youth from countries that had diverse culture and opposite ideologies or who had been at war in their past history. Youth from both divisions in Europe with their leaders blending in singing the response – 'Yes Lord, I give my heart to you!' Both rare and beautiful moments."°
Christ didn't return that Sabbath, but after lunch "Adventist youth… marched singing through Arendal… passing the Anna Rogde (owned by Adventists and Norway's oldest sailing ship)… and then on to the Quayside mall which was the focus of the Congress marchers. After several musical items by Norwegian and African delegations, Finn Myklebust, West Nordic Union youth director, addressed the throng on preparing for the Second Coming."ª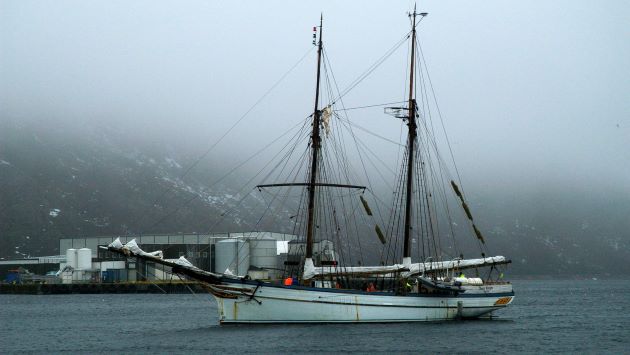 There will be some TEDNews readers who attended a youth congress prior to 1979 – Vienna, Helsinki, Utrecht, Stockholm and Edinburgh. Following "Congress '79", others will have attended Exeter (1984), Arhus (1988), Budapest (1992), Wroclaw (2004), Munich (2009), Novi-Sad (2013), and Valencia (2017). What do we remember? Of more significance, who do we remember?   
From 2 – 6 August, the Trans-European and Inter-European Divisions are inviting today's generation of Adventist youth to 'Plug-in' as they meet up in Lahti, Finland for the next Youth Congress. There will be both similarities and differences in comparison to "Congress '79". All is still not well with the world, but for sure, the same Spirit will lead and be present. 
TEDNews will be there, reporting daily through all its digital platforms (Facebook, Twitter, TikTok and YouTube). Details about that and much more, including the theme, speakers and workshops can be found here.   
What are your memories of a past Congress? Do you have photos you'd be willing to share? Let us know – as we'd like to share them with TEDNews readers and viewers while at Congress. Is there a friend you've lost touch with, we can help reconnect? Send your info and requests to [email protected] or [email protected] 
---
¹ Northern Light' was the official publication of the Northern Europe-West Africa Division, the name for the Trans-European Division during the 1970's.
² 'An Adventist Youth Congress with a Difference', Northern Light Vol.25, No. 11.
³ Advent Youth Sing, No. 6, Review and Herald Publishing Association. 
º 'An Adventist Youth Congress with a Difference', Northern Light Vol.25, No. 11.
ª Ibid. 
With gratitude to Newbold College Library staff for their help in securing key copies of Northern Light not currently archived online.