25 September 2022 | Bagremara, Serbia [Lehel Nagy-Bata with tedNEWS]
The summer of 2022 has come to an end, but not without the South-East European Union Conference (SEEUC) annual teen getaway! From Friday 26 to Sunday 28 of August, 30 teens gathered at Bagremara, a former communist military base in Serbia, to grow closer to God and develop friendships.
"I had a chance to see and experience communism during my younger days, and I need to say that worshipping in an ex-communist base was something really special," said Dejan Stojković, Trans-European Division (TED) Youth director. "It was quite a surprise to find out that the garage where we worshipped was a place where tanks used to be parked," he added.
The annual event at Bagremara started as a Youth Day back in 2014, organised by the Bačka Palanka church. Youth Day proved so popular that pastors Srećko and Silvija Krstić saw the need to expand, to provide support for teens who could not afford to attend long summer camps and events.  As the local church building could not accommodate so many young people, the Red Cross campsite of Bagremara [which means "acacia forest"] was chosen as the venue.
"You can still find traces of tanks and other heavy machinery around the place. Once decommissioned, the Red Cross took over the site.  And, after remodelling the barracks, it became suitable for large groups and summer camps," said Lehel Nagy-Bata, North Conference Youth director.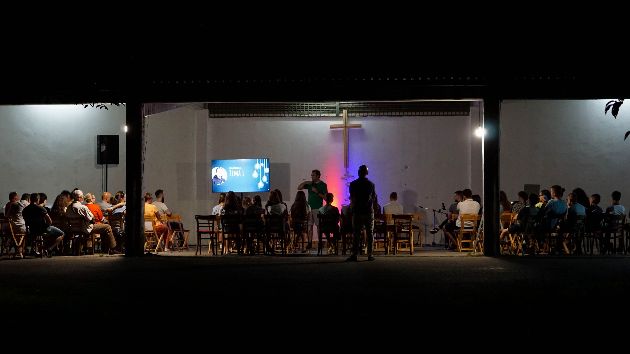 "Our main speaker this year was Dejan Stojković," Nagy-Bata added. His messages focused on "being ready, in our everyday lives, for Jesus' return, for the Second Coming, and how in the meantime, we can use what God placed in our hands to serve others."
"We had three days of having fun with old friends, making new ones, and worshipping in the now familiar garage. It was truly a blessing to be part of this meeting," Nagy-Bata concluded.