25 July | Maruševec, Croatia [Vedrana Brkić with tedNEWS]
From July 3 to 8 this year, a Bible Summer Camp was hosted in Maruševec, Croatia, welcoming children aged 7 to 15. Throughout the week, under the guidance of Leon Đurin, younger children learned about creation and God, who is creative, powerful, and good. Meanwhile, Dejan Vučetić engaged with the older campers, sharing lessons about personal growth and the art of finding joy.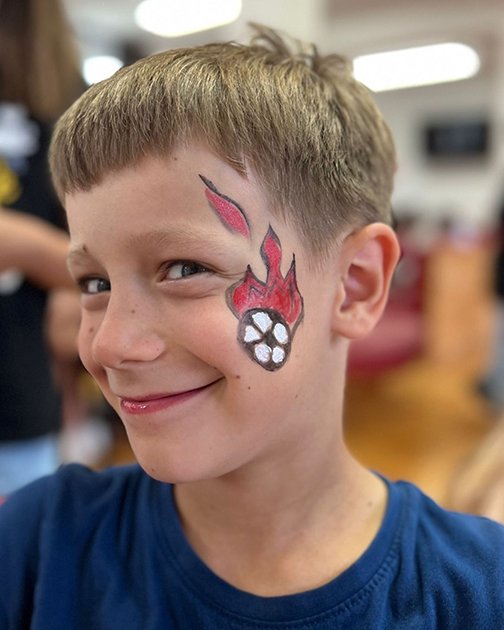 Each day, campers had the opportunity to participate in a variety of engaging workshops, including making healthy and delicious cookies, playing sports, learning singing technics and enjoying face painting. One of the most touching experiences was a unique workshop where the children had the opportunity to meet a guide dog and its owner. With open minds and blindfolds, the campers experienced a walk that allowed them to empathise with the challenges faced by the blind and visually impaired, nurturing a profound sense of compassion and understanding.
Campers also enjoyed playing baseball and sliding down water slides, as well as participating in many other fun activities. Additionally, a Super Talent competition was held, showcasing their diverse abilities and skills. A visit to Adrenalin Park in Čakovec emerged as an undeniable favourite among the children where they eagerly sped down zip lines and participated in various team games, including live "table" football, car races, and rounds of "tic-tac-toe."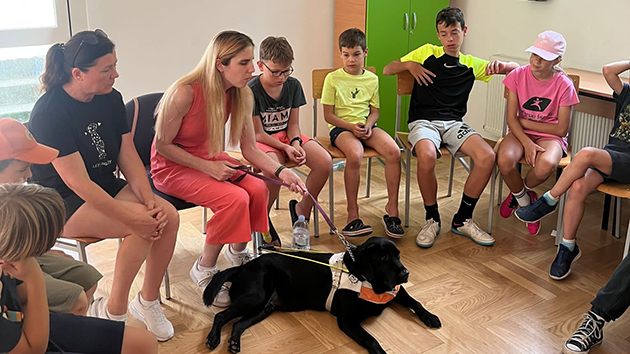 At the end of each day, after playful adventures and a delicious meal, the insightful Josip Ivanković shared a "spiritual meal". Drawing from his own childhood experiences, Josip connected with the children, sharing inspiring and heartfelt stories that won't be forgotten.
The week-long camp culminated with a heart-warming play prepared by the children themselves! Both the younger campers (team red) and the older ones (team blue) performed together, to an auditorium filled with visitors and parents. The play, which revolved around the theme of God's ever-watchful protection through guardian angels, was inspiring and included catchy songs, sound effects and a beautiful scenography.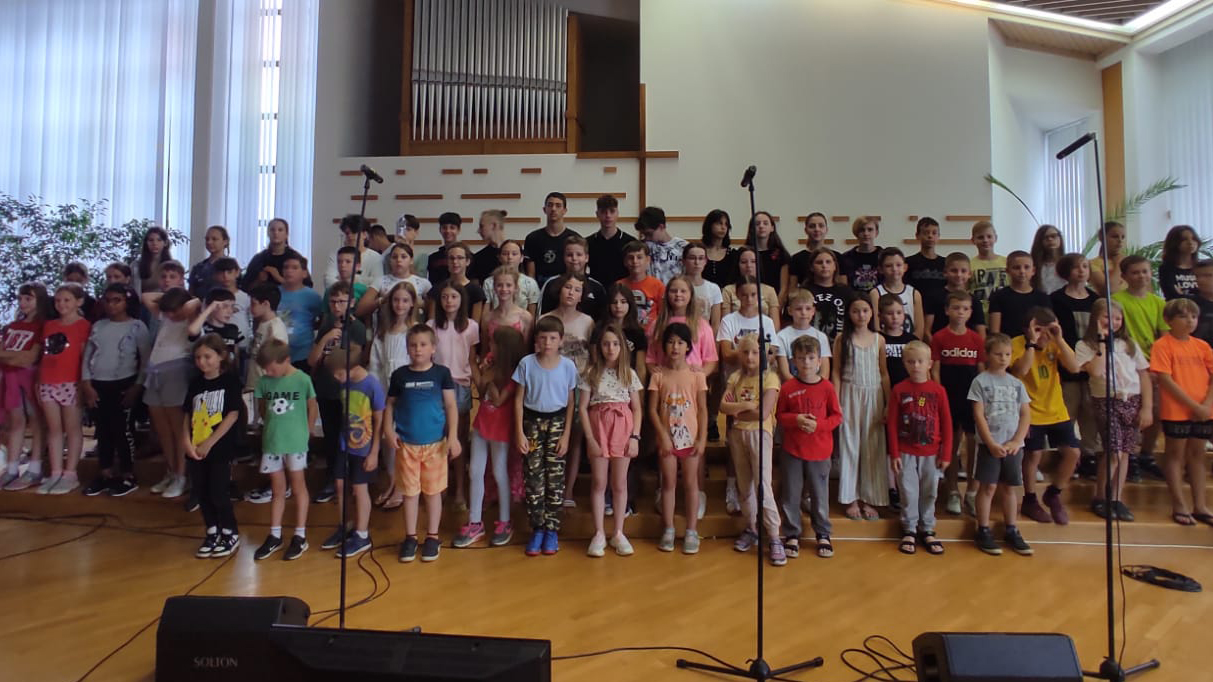 "Just like in that play, as the camp concluded, our hearts were filled with gratitude to God for watching over us throughout the week, ensuring our safety, happiness, and well-being," camp leaders commented. "We extend our heartfelt thanks to the entire team who made it possible, and look forward to next summer," leaders concluded.
---
[Photos: courtesy of AUC Children's Ministry]