23 September 2022 | Alabama, USA [Alexander Henderson]
I grew up without a father (my parents divorced about the time I started primary school). As I had no real contact with him, we did not have a proper relationship. However, as an adult, I started to get to know him. From 1998 to 2008 I lived in Martinique. Each summer I used to return to the USA to visit Boston. And each time, I would visit my father, who happened to be dealing with cancer. I saw him last at Christmas time in 2006. I knew it would be the last time, but hugging was not part of our culture. Consequently, it was an awkward farewell.
My father died in 2007 (as did my grandmother and aunt, all within three months of each other). I was already in Martinique, so the family delayed the memorial service. I thought I was doing fine until, from the limousine where I was seated at the cemetery, I saw the two urns being brought the grave site. That is when reality struck me in a way that's hard to describe.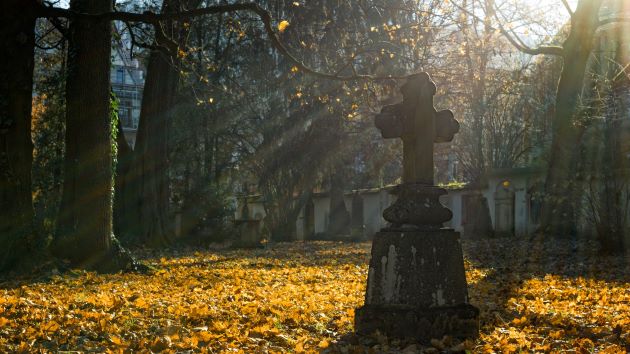 My uncle happened to be near me. He was a retired colonel from the Air Force: the one who used to work at the Pentagon; the one who risked his life in Vietnam, the one who was so intellectual and analytical about everything; the one who never displayed emotions. But he was the one I turned to, to give a hug. I cannot explain why, but it was something I needed at that moment -even though there were never tears that escaped my eyes. It was an experience that gave me more sensitivity towards others.
Fast forward several years… I had moved to Alabama and landed a position as a carer helping dementia and Parkinson's patients. At work I met a college student who took care of other patients and managed to strike up a conversation, albeit briefly. She was reserved and shy, but personable. I ended up giving her a copy of Great Controversy.
One day, which turned out to be the last day I saw her, she seemed distraught. She had just found out that her cousin had died. I could not find the right words to say at a time like that, with someone whom I barely knew. But I let her know my thoughts and prayers were with her.
Maybe within an hour later, I came across her in the corridor and she was pacing the floor next to a sofa. She still had no tears, but she was still deeply troubled. I said something else to her and showed my concern. I don't remember what she said. I don't even recall if she said anything. What I do recall is that she gave me a hug that seemed like it lasted for minutes, although it was only a few seconds. Because of what I had experienced, I totally understood why she was hugging someone so intensely who was basically a stranger.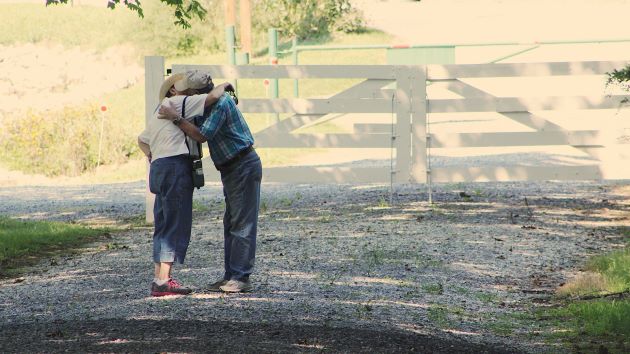 The apostle Paul stated, "Blessed be God, even the Father of our Lord Jesus Christ, the Father of mercies, and the God of all comfort; who comforteth us in all our tribulation, that we may be able to comfort them which are in any trouble, by the comfort wherewith we ourselves are comforted of God" (2 Corinthians 1:3-4 KJV).
Granted, not all like hugs, but we all need some form of human contact, some display of compassion and care. A baby who does not receive physical contact cannot be expected to develop properly. Those who spend extended periods in solitary confinement develop psychological issues. I believe this is why Jesus used touch in his healing ministry, touching lepers, for example, the "untouchable" of his time. Jesus could have healed them without touch, but He choose to reach out and touch them.
To conclude, I would like to remind you of the lyrics of Charles F. Brown's hymn, Reach Out and Touch:
Reach out and touch a soul that is hungry,
Reach out and touch a spirit in despair;
Reach out and touch a life torn and dirty,
a man who is lonely… If you care!
Reach out and touch that neighbour who hates you;
Reach out and touch that stranger who meets you;
Reach out and touch the brother who needs you;
Reach out and let the smile of God touch through you.
Reach out and touch a friend who is weary;
Reach out and touch a seeker unaware;
Reach out and touch, though touching means losing a part of your own self… If you dare!
Reach out and give your love to the loveless;
Reach out and make a home for the homeless.
Reach out and shed God's light in the darkness.
Reach out and let the smile of God touch through you.
---
This is a summary from "A Special Touch" by Alexandrer Henderson. You can find his and many other stories in Praising God: Newbold Church around the world. Reproduced with permission. [Photos: Pexels]