31 August 2023| Cornwall, UK [Juan Carlos Patrick]
'The system is down, or something is seriously wrong with the registration page!' That's what I thought when I kept receiving phone calls from parents who could not register their teens. I felt embarrassed and confused until I discovered that the South England Conference (SEC) Extreme Teens Camp 2023 was fully booked two months before the deadline. What an encouraging start!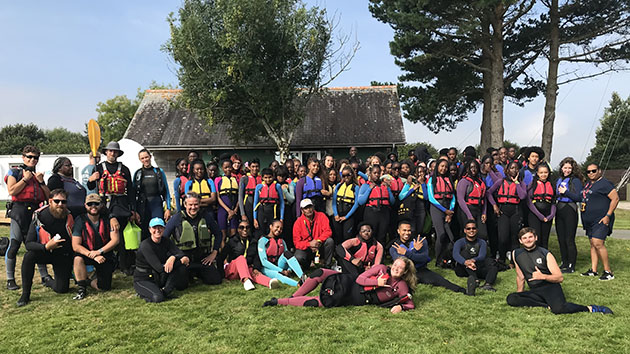 On Monday, 14 August, at 10:00 am, we were already on our way to Chapel Porth, Cornwall, with 72 teens. After a year and some months of preparations, Extreme Camp was finally here. Although we were looking forward to it, we also wished we had more space to accommodate more teens.
We arrived in the evening, around 6:45 pm, and after a much-needed supper, we had our first worship service. Our theme for this year was Bent but Not Broken, and we had a different speaker for every evening. Pastors Steven Hulbert, Adam Best, Clifford Herman, Jeremy Trimmer, Ashriah Akakpo and James Shepley shared inspirational messages with us. Their insightful, practical, and uplifting words were a blessing to teens and staff.
For the last four years, we have been using a two-team system to encourage more participation among the teens. So, while half of the teens went cycling one day, for example, the other half went paint-balling. We have noticed that the smaller the group is, the more time they have to play and enjoy the different activities. The staff and the first aiders are also divided to ensure the teens' safety. And once we return from the different activities, we can all enjoy together supper, and a worship service.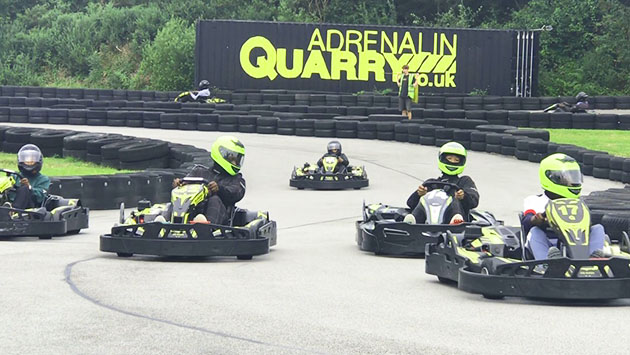 Some of the activities teens love at Extreme Camp include: cycling, paint-balling, visiting the Porthpean Activity Centre (which offers archery, climbing walls and water sports), going to the beach, and the Gala Banquet. In an effort to keep the programme engaging, we have recently added cycling in the Camel Trail, a visit to the Ice cream corner, a beach day at the beautiful town of Padstow, and playing laser tag in the woods. While teens enjoyed all activities, the newly added visit to Adrenaline Quarry, where they went go-karting, zip-lining and giant swinging, was and immediate hit!
Nothing Compares
As exciting as all these activities and games were, nothing is more exciting than seeing our teens choosing Jesus as their Saviour! Nothing compares to hearing a teenager say: "I want to read the Bible",  "I will treat my parents better", "I will go back to church", "I will get better friends", "I am not ugly, but wonderfully made", "I am not as depressed as before",  "I will go to counselling," "I will stay pure," "I'll do my homework, "In need to stop doing…" "I need to start doing…",  "I need help," "I am somebody, and God loves me." Nothing compares to the sound of those words!
Thank you
A big thanks goes to the team who worked day and night to make Extreme Camp 2023 a reality. The staff members included: Seimone, Alberto, Abigail, Adam, Araldo, Ashriah, Dionne, Jeruel, pastor James,  pastor Clifford, pastor Steve, sister Judith, Matthew, Graham, Earl, Jenny and Kathy. Thank you for your excellent work and for making this camp so memorable. Thank you parents, pastors, leaders, teachers, guardians, and friends, for your invaluable support and prayers. Without you, it would not have been possible! And thanks to our Lord for giving us the fantastic opportunity of leading teens to Him!
---
[Photos: SEC Extreme Teen Camp Staff]