20 November 2022, |Bracknell, UK [Georgina Fuller]
In September, I started the One Year in Mission and Service course (OYIMS) at Newbold College of Higher Education. I had heard about the 'Newbold experience'; being surrounded by other people who are passionate about their faith, growing life-long church connections. It's hard to maintain a strong faith when growing up in a secular world, but I knew that even as my faith wavered, I wanted to have time and space to focus and on it, which Newbold provides.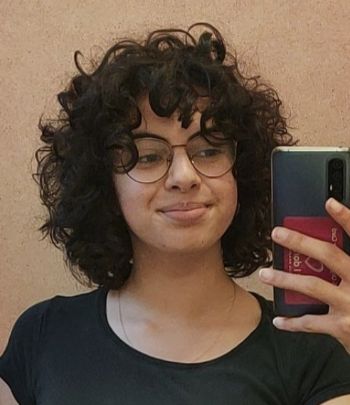 I decided to do OYIMS as a gap year after completing my 'A levels'. It's a taster of independent living, while surrounded by the lovely Newbold community. It involves attending undergraduate lectures while living in halls – all on a scholarship.
All the students agree that Newbold is a place for growth; intellectually but predominantly spiritually, personally, and emotionally. But it is the community which blew me away the most. They motivate each other to grow; as people and in their faith. It's the perfect place to be when you are learning who you are and consolidating your values.
Although I am not "officially" taking any classes, they have been such an important part of my Newbold experience. Academics is important to me and being able to explore my beliefs through this avenue has been faith affirming; my faith has been able to flourish as I've developed my knowledge. It's great to see other young people enthusiastically engage in biblical topics and learn with them about the Bible, how it's the foundation of our Christian faith, and Adventism's place in that story.
The second term of OYIMS is a practical mission trip of our choice. This particularly appealed to me; I have always wanted to go on a mission trip. Another bonus is that the volunteering costs are covered by the Trans-European Division (TED). I intend to go to Cyprus for three months to get involved in outreach work through the Limassol Centre of Influence, which connects the church with the community. I hope to spend my summer working in Wales.
OYIMS has shown me how much Newbold has to offer and I hope to stay on. My current priority is growing myself and my faith. Furthermore, not everyone here wants to become a pastor; this degree provides valuable transferable skills.
OYIMS is a great opportunity; the Newbold experience, time out of studies or working life to bring themselves closer to God and create life-long friendships. Both staff and students, come from a variety of different cultural backgrounds which means that students learn about different ways of life and thinking, which has expanded my view on the world. Newbold has opened my eyes as to what the Church can be! Being surrounded by people passionate about their faith has led to important intellectual discussions deepening my own. I didn't expect to connect to the people here so much -they are normal and relatable – if this is our next generations of pastors, I'm so excited to see how our Church grows.
---
Photo of lead picture with students on the staircase of Salisbury Hall from left to right: Nyachieng Jok John, Georgie Fuller, Yui Hanada, William Middleditch, Mirella Juhasz , Mia-Mercedes Orgla, Andrei Vieira da Silva, Jason Muller, Joanna Shepley, Joao Guilherme, Ferreira Herculano, Ashriah Akakpo [Photo: David Neal].
If you would like to know more, or know of a young person like Georgina who might be interested in discovering more about the Newbold 'One Year in Mission and Service' programme, details can be found here.