24 January 2023 | Bracknell, England  [NCHE with tedNEWS]
With a renewed passion and creativity for getting the message out that Newbold College of Higher Education is alive, well, and growing, Lubica Mueller was recently appointed Head of Marketing and Communications.
Lubica brings a wealth of experience to her new role having served as Business and Marketing Manager at Andrews University; and is defending her doctoral thesis in Market Studies from the University of Leicester early this year. Lubica's extensive experience in providing strategic leadership in the planning and implementation of essential marketing projects and highly developed interpersonal skills will undoubtedly enrich this role.
Her key responsibilities will include leading marketing strategies with an understanding of higher education within a UK/European and wider international context, developing collaborative relationships with other Seventh-day Adventist universities and networks, and communicating effectively with Newbold's stakeholders and the wider Church community. Principal Dr Stephen Currow shares his delight in appointing Lubica in this critical role: "It is exciting to appoint Lubica as the Head of Marketing and Communications. Lubica will be able to build on the legacy of those who have preceded her and further enhance the partnership between Newbold, its prospective students, alumni, stakeholders, and supporters."
Vanesa Pizzuto, on behalf of the Trans-European Division Communication and Media department, said, "I want to warmly welcome Lubica and look forward to working closely with her and fostering cooperation. I am delighted to see another woman heading Communication in the Church. May God bless her richly in this new role."
In this new era of Newbold's history, the College intends to continue supporting students as they pursue a path in following their calling into ministry.
Two Upcoming Newbold events to bring to your attention: 
Newbold Annual Offering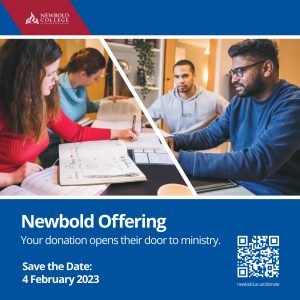 The TED has allocated the offering on 4 February as a division-wide offering to support the work and the ministry of Newbold College.  Newbold is using this money to provide scholarships to assist students with their fees.
Newbold has produced a short video. Why not share this as far and as wide as possible prior to the offering being collected that Sabbath.  As you will see from the video, I know there are students who will greatly benefit from you and your church members' generosity.  People are the church's greatest asset and investing in the next generation of ministers is a real investment in the future of the church.
Bible Conference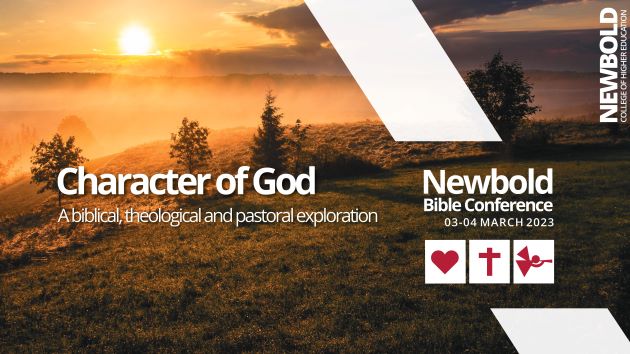 Who God is in His character and attributes belongs to the heart of Christian theology and church. It is  the main question, which directly and indirectly shapes the outlook on and outcome in other topics. It is yet also a theme that is at the core of Great Controversy conception and hence close to Adventist heart. At the same time, the doctrine of God has been a continued topic of heated discussion and major polemic up to this day. Newbold Bible Conference will aim to contribute biblical, theological and pastoral perspectives to the ongoing discussion concerning the foundational topic of the 'Character of God'.
---
[Photos: Dr. Eike Mueller and NCHE]