12 May 2022 | Akureyri, Iceland [Karli Alyn Fredrickson with tedNEWS]
Iceland may be a small nation, both in size and population, but their community is as closely knit as their beautiful sweaters! Sadly, the COVID-19 pandemic and the cold winter months brought some loneliness and isolation, causing the teens and young adults annual ski trip to be postponed.
Finally, on Friday April 8, a group of 25 young adults and children form all churches around Iceland travelled to the North-eastern Region to spend the weekend together and enjoy some quality time. Spiritual food was provided by Pastor Dejan Stojkovic, Youth Ministry director for the Trans-European Division (TED).
With the venue for the weekend, the charming and historic Gamli Lundur; Akureyri's Adventist Church, the building was packed to capacity for sabbath worship, with happy faces, inspiring songs, and authentic fellowship. Sabbath afternoon was spent exploring the snow-covered forest followed by an evening games session.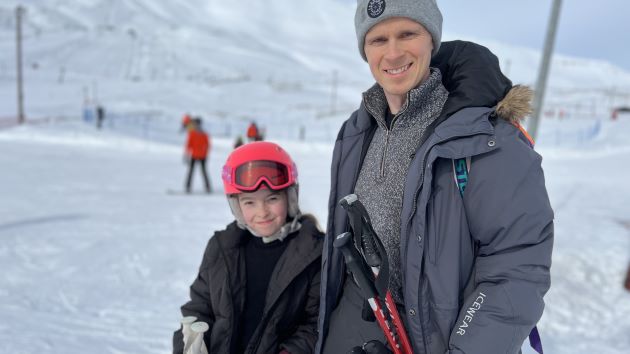 On Sunday, it was time to hit the slopes! "Skiing and snowboarding in the warm spring sunshine was a delight," said Karli Alyn Fredrickson the event organiser. After a lovely morning worship, and spending time skiing and snowboarding, the group visited the local pool to swim and soak in the hot tubs and finished the day sharing a meal.
"It was a wonderful time to catch up with old friends and build new friendships too! Enjoying together this gorgeous island that we call home, especially after the COVID-19 enforced isolation, was a balm for the soul," said Fredrickson. "Thank you everyone who made it possible, and all who came and participated. We look forward to next year!"
"It was truly a privilege to meet the amazing, loving, and full of energy young people of Iceland and to spend a few days together," Stojkovic shared. "But even more amazing was to see their love for God and for each other. Please keep Iceland and the young people across the TED in your prayers. Remember especially Karli and the team and the fantastic job they do."