9 November 2023 | Ukraine [Corina Wagner]
As temperatures across Europe drop, many are fortunate enough to don warm jumpers or flick on the heating at home. However, the challenge is much more significant for children and adults in Ukraine. Facing the harsh cold becomes a formidable task for many. For this reason, the Adventist Development and Relief Agency (ADRA) in Ukraine is already intervening to ensure that children and adults have a warmer winter experience.
Hanna Bakanovska, ADRA Ukraine Programme Director, sheds light on their efforts, "As we enter the late fall season, with its inevitable low temperatures and potential blackouts caused by missile strikes, it is our priority at this time to give all the support we can as a charitable organisation to help the people in Ukraine affected by hostilities."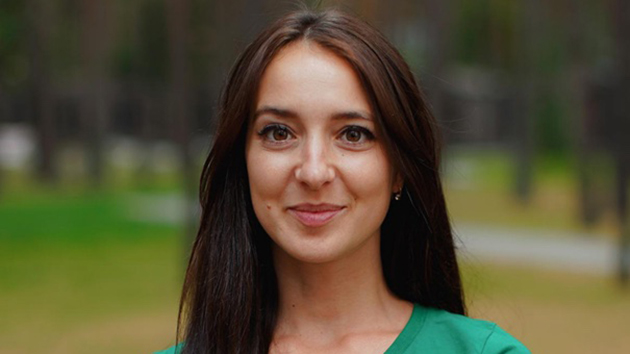 ADRA Ukraine is currently undertaking several winterisation projects to provide the most vulnerable population with essential non-food items, including heaters, stoves, thermal cups, warm blankets, power banks, and more. "Simultaneously, we are distributing fuel briquettes in areas where solid fuel is not readily available for sale, particularly in territories heavily contaminated with landmines," Bakanovska added.
To aid those who have lost their housing, ADRA Ukraine offers shelter to internally displaced persons (IDPs), ensuring that families can survive this challenging winter in a comfortable environment.
Cash assistance is another vital component, with over 780 beneficiaries already receiving Cash for Rent aid this fall and 40,054 people benefiting from Multi-Purpose Cash aid since the beginning of 2023. Food assistance remains highly relevant in areas lacking functional markets, such as remote regions and those close to the frontline.
"As part of our winterisation activities, we also focus on heat insulation for residential buildings and shelters. The ADRA Ukraine team is currently repairing damage to private houses, including window replacement, roof repairs, and heat insulation," Bakanovska shared.
The ADRA Network Project, a winterisation initiative launched mid-September, will continue until late April next year. The project involves distributing fuel briquettes in the Sviatohirsk community of the Donetsk region, with 750 households already registered. Additionally, plans include distributing construction materials for households capable of undertaking repair works independently or with local authority support. This activity will be implemented in Zaporizhzhia, Kherson, and Mykolaiv regions.
For those unable to carry out construction work themselves, an alternative activity allows households to apply for participation. ADRA Ukraine's team assesses the damage, selects the most affected homes, and collaborates with contractors for repairs. "This effort is expected to cover 130 households in Zaporizhzhia, Kherson, and Mykolaiv regions, recently liberated territories and areas without active combat engagements. Overall, this project aims to support 2,240 beneficiaries," Bakanovska said.
"We extend our heartfelt thanks to everyone who has contributed to winter aid through their local ADRA office. Your generosity is a blessing in the lives of these children and adults!" Bakanovska concluded.
---
The original version of this story was published on the ADRA Europe website. [Photos: ADRA Ukraine, 2023].