24 October 2023 |Budva, Montenegro  [Vanesa Pizzuto]
From 20 to 24 October, over 250 Communication and Personal Ministries leaders from across the Trans-European Division (TED) and Inter-European Division (EUD) gathered in Budva, Montenegro, for GAiN (Global Adventist Innovation Network) Europe 2023. Against the stunning backdrop of the turquoise-blue Adriatic Sea, participants from over 41 nationalities converged with a common purpose: to receive training, find inspiration, and foster collaboration, effectively dismantling the barriers that have separated them in their collective mission to share the gospel digitally.
The atmosphere at GAiN Europe 2023 was moving and palpable, fuelled by the worshipful melodies led by Dario Bratic and the sharing of powerful testimonies. Attendees couldn't help but notice the sense of something profoundly special in the air. Even the devotionals became deeply personal experiences, with leaders such as Billy Biaggi, General Vice President of the General Conference (GC) of Seventh-day Adventist, Mário Brito, EUD president, and Daniel Duda, TED President, sharing their own faith journeys. The Sabbath programme left a profound impact. Daniel Duda, drawing from his own experiences growing up in a communist country, spoke of open doors and drew inspiration from Revelation 3:8. He shared how he felt "scared to death" when he was invited, as a young pastor, to lead the largest church in his region. However, Duda encouraged the audience to view their present challenges as potential opportunities. He poignantly declared, "Life is lived forward but understood backwards – imagine the possibilities!"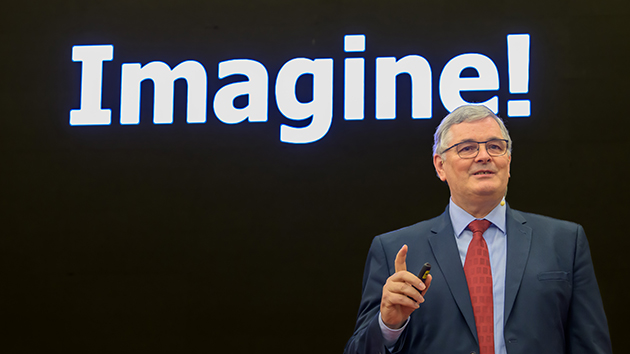 GAiN Europe also provided a platform to honour and celebrate dedicated communication leaders whose commitment and passion are truly inspiring. Catalin Claudiu Barbulescu, General Manager Speranta TV, received an award on behalf of the organisation for their ministry and excellence in sharing the gospel in the Romanian language. Andre Brink, CEO of True South Media, was also recognised for his lifelong dedication to supporting the mission of the Seventh-Day Adventist Church through media and communication. Griselda Rosales received a plaque as well for her pioneering work in Iceland. David Neal, TED Communication Director, presented her with the award, acknowledging her "exceptional dedication, unwavering commitment, and extraordinary efforts in pioneering the establishment of Hope Channel in Iceland." He expressed gratitude, saying, "Your work has not gone unnoticed. Thank you, Griselda!"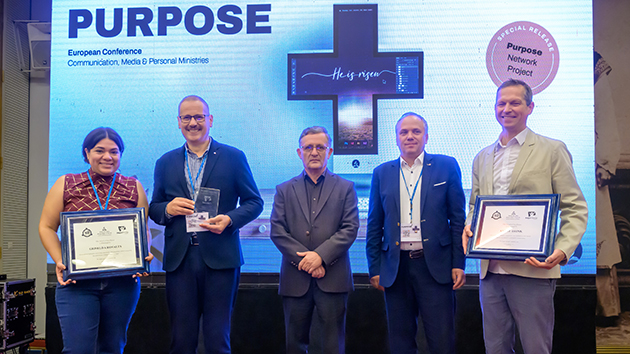 In addition to spiritual and professional encouragement, GAiN Europe offered a wealth of training opportunities. Five workshop tracks—Institutional Communication, Social Media, Technology, Filmmaking, and Ministry—provided attendees with a range of training sessions to choose from. Workshop presenters came from Europe, the Americas, and even Australia. Among them, Brad Kempt, CEO of Adventist Media Australia, explored the journey from silos to cooperation, while Daryl Gungadoo, Media Lab Director of Adventist Review, delved into the complex landscape of audience biases. Carlos Magalhães, Digital Strategies Manager at the South American Division, shared insights into the Feliz7Play platform, among many other valuable sessions.
Beyond the enriching sessions, there was also time for networking and camaraderie at GAiN Europe. On a Sunday afternoon, participants had the chance to visit the picturesque Old Town of Kotor, a UNESCO-listed cultural heritage site. The more adventurous among them embarked on a steep 1,200-meter ascent to the top of the walls, providing breathtaking views of the town and the Bay of Boka. In contrast, others savoured artisanal ice cream in the beautifully preserved medieval town.
GAiN Europe 2023 was a unique convergence of purpose, innovation, and faith, where communication and mission leaders came together to collaborate on their shared mission of spreading the gospel. To encapsulate the spirit and experiences of GAiN Europe is a daunting task, but the sentiments of Helen Priis, Social Media Manager at Heroes App, during the closing programme, resonate deeply. As a digital nomad, she thanked GAiN Europe for "rekindling her love for the Seventh-day Adventist Church" and demonstrating the essence of a community of believers committed to sharing the Gospel. It showcased what such a community can truly look like.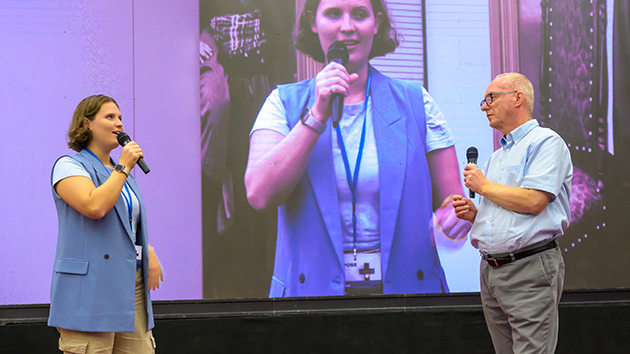 A heartfelt 'Thank you" goes out to all those who made GAiN Europe possible! With special gratitude to international guests, including the representatives from the General Conference. Williams Costa Jr., Communication Director for GC, and his dedicated team, deserve special recognition for their support, as does Justin Kim, the Editor of Adventist Review, for sharing his vision and strategy during a plenary session. Thank you all for making GAiN Europe such a memorable event!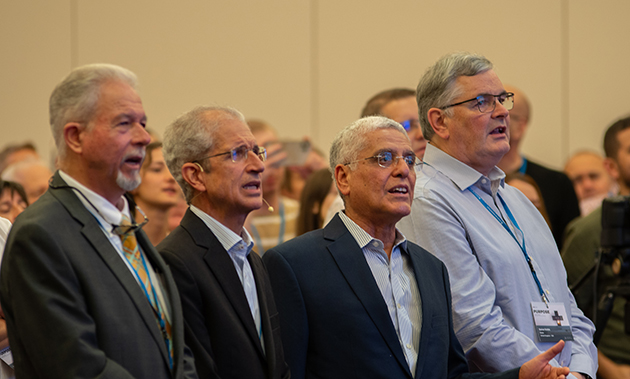 ---
[Photos: James Botha, Tor Tjeransen, Nikolay Stoykov AME, CC BY 4.0].