07 July 2022, St. Albans, England [David Neal]
"For me John was Newbold and Newbold was John," said Pastor Dragan Grujičić, president of the South-East European Conference. His comment captured the essence of many tributes shared at a brief gathering held at Newbold College of Higher Education (NCHE) to affirm and thank Dr John Baildam for 47 years of service to the Newbold and the wider Church.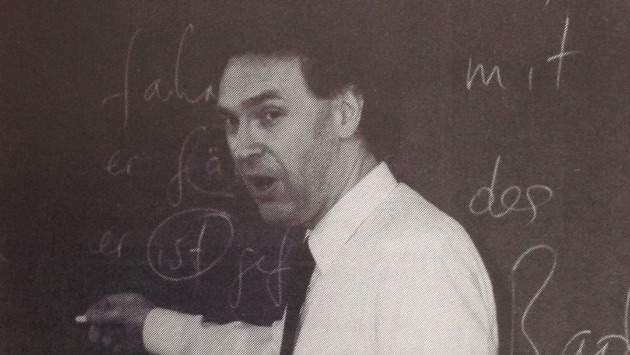 Baildam began denominational work in 1975 at Stanborough School, undertaking a variety of teaching and pastoral roles. One of two sons to Jean and Denys Baildam, the latter a pastor and BUC departmental director who served across the UK from the 1940s to the 1990s, he grew up in a ministerial family with a strong work ethic, and a thinking environment resulting in a commitment to excellence.
Being an Adventist in the UK of the 1950s and 1960s was a challenging and at times somewhat lonely experience, not least as to how the Church was regarded by the wider UK Christian community and society as a fundamentalist "American sect" lacking intellectual credibility. It was possibly this early life experience that would provide the necessary driving force required to help Newbold to achieve ground-breaking academic success during his tenure as Director of Academic Affairs and later as Principal.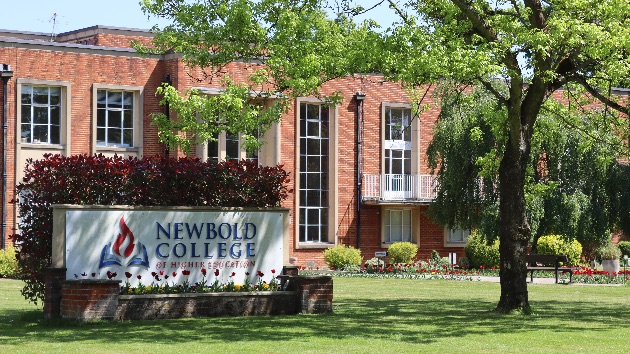 His love of language, literature, and the arts (his PhD examined eighteenth-century German poetry) is a journey of discovery he has been on throughout his life ('learning something new every day' as he puts it), one he brought both into the classroom and administration. Conversant in both French and German, he is one of few native English speakers to deliver a graduation address to students at Newbold's sister Friedensau Adventist University, Germany – in German language.
His appointment as Principal in May 2014 was with a mandate – to implement the College Board's Regeneration Package voted by the then governors a few months earlier. The first visible change was the upgrading of numerous campus buildings, not least Salisbury Hall – refurbished and transformed throughout. Second, which will perhaps be seen as Baildam's legacy, was to achieve educational parity for Newbold with UK state-funded universities, and in some areas outperforming much larger institutions. While a huge accolade for the College, and an outstanding achievement for Baildam and Newbold staff, the recognition provides a deeper acknowledgement not just for UK Adventists, but also the wider Trans-European Division – that Adventist education stands up to intellectual rigour.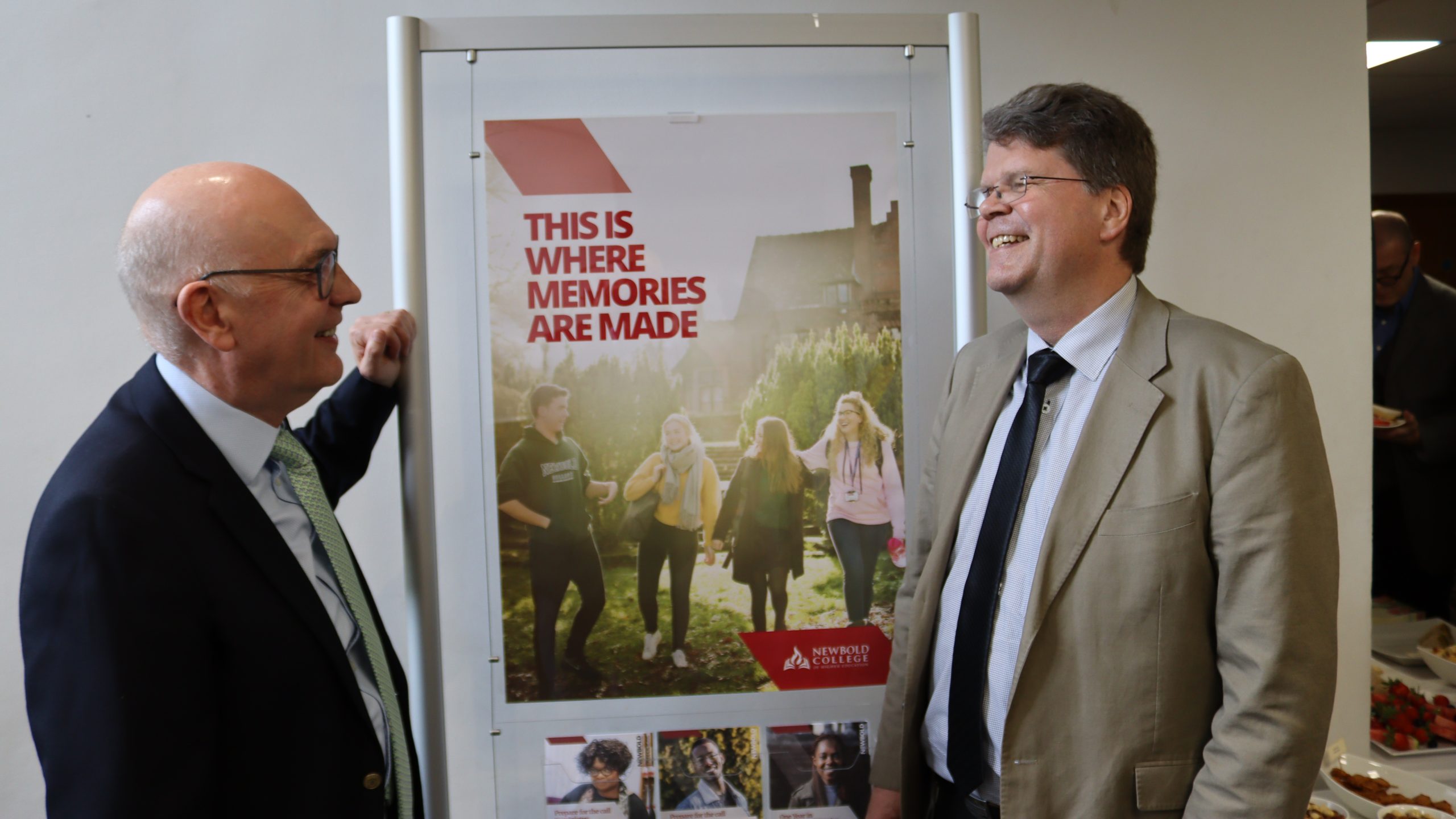 Newly appointed Principal Dr Steve Currow expressed gratitude and appreciation for Baildam's contribution to Newbold. "John has been stalwart in ensuring that Newbold has appropriate academic accreditation and has worked vigorously to build Newbold's reputation in the UK Higher Education community."
Baildam served until 31 May 2022, Newbold's second longest-serving Principal, personally driving the 'never-to-be-forgotten' campus experience he wanted for students, staff, and near-campus church members. He took the College through the turbulent Covid-19 years and was the front-line person overseeing Newbold through significant structural and strategic change at the request of the Trans-European Division leadership.
But while Baildam will be remembered for his stewardship of Newbold during difficult and challenging times, for staff and students alike, and wider church members, it is his collegial, egalitarian, and approachable leadership that will be best remembered. Two members of staff – his fellow administrative officers – share their experience of working with him.
Serena Santona – Academic Registrar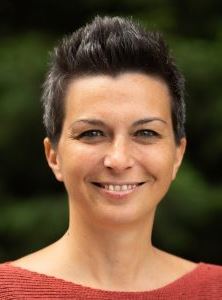 I first met John during my interview to work at Newbold in the Admissions department. He was the first to meet me at the airport on my arrival in England from Italy to take up the role. This unexpected support made me feel at home right away.
John is very friendly and without pretence, and throughout the years, even though I have always considered him as my boss and my colleague, there is an underlying friendship that has followed us through. I have appreciated his willingness to listen despite his vast experience – which sometimes resulted in him changing his mind. His ability to see another point of view on a matter I found most helpful.
Of course, I cannot forget his expertise in helping me understand the nuances of the English language. As a work colleague, he is always there, and always available.
Another thing I will remember about his leadership style, is the chats we had over a hot chocolate, which made the sometimes-challenging discussions we had a little bit sweeter.
Abigail Wright – Chief Financial Officer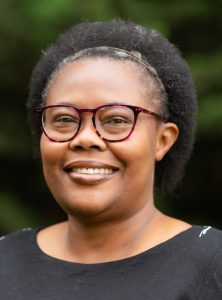 On a professional level we worked very well together. John listens – particularly in areas where he does not have expertise. But with his own expertise, he mentored me, helping me write reports, serving as 'my editor', and because I was willing to learn, I liked that, creating mutual respect.
On a personal level, he was tremendously supportive, helping me with some personal issues I have been through – and has always been there for me. I really loved working with John and will miss him.
Regarding his relationship with other team members and students, he devised creative and interesting ways of bonding with the students, particularly through working closely with the Newbold Students Association.
What did I learn from John about leadership which I will never forget? He made me realise that a lot of the time you need to listen to people, to determine how you can help them. I also want to note that for the Senior Leadership Team, he treated each one of us equally, and respected each one of us and what we contribute to the running of the College.
Longstanding and Outstanding commitment
Expressing his thanks on behalf of Trans-European Division members to Dr Baildam for his longstanding and outstanding commitment in the multiple roles he served, Pastor Raafat Kamal (NCHE Board Chair during Baildam's tenure as Principal) gave this tribute, noting his high level of determination, cooperation, skill, and unwavering resilience.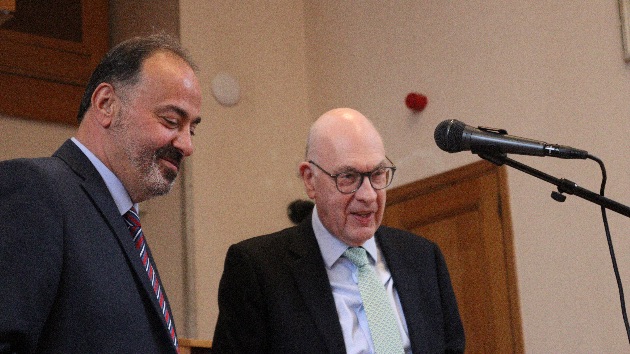 "It is fair to recognise that few people spend almost their entire working lives with the same institution – to be specific, 40 years in this case.
I met Dr Baildam for the first time on the Newbold campus in August 1984 – nearly 38 years ago. His position at the time was head of the School of English. First impressions were he was bubbly, positive, energetic, solution-oriented, future-oriented, hard-working with keen eye for detail and was blessed with a photographic memory.  Well, decades later, I can confirm that has not changed much.
Over the years I learned that Dr Baildam is a teacher at heart and a perfectionist in service, with a love for languages and may I add playing golf.
I know Dr Baildam is keeping track of my grammatical and pronunciation mistakes as I speak, and he will remind me at some point, by the time I get home – in his own humorous way – of my linguistic shortcomings by using Latin phrases. Since I do not understand what he is writing I tend to send him smiley faces.
Dr Baildam seems to be open for business 24/7. He puts his all into the job in hand, with a high level of professionalism to meet the extensive requirements of stakeholders, both internal and external, to ensure the success of the College.    
Dr Baildam is loyal to the priorities of the College and the directives of the Board, though at times he has a subtle respectful way of letting you know that he disagrees, by using questions and humour that a select few understand.
Dr Baildam is an exceptional optimist and to quote Winston Churchill, "If you are going through hell, keep going."  I guess this was the mantra that he followed.  Regardless of personal challenges, work pressure, COVID-19 restrictions, deep internal and external changes in academia and governance restructuring, in the past and more recently, Dr Baildam kept going with a high level of determination, cooperation, skill and unwavering resilience. 
John, on behalf of the Board, church leaders, pastors, and community members, we wish to extend to you our deepest appreciation for your untiring commitment and unwavering resilience in the face of adversity and opportunity.
Lynda – you have stood by John's side for all these years, thank you for being patient with John.
And finally, John, to paraphrase Ephesians 1:16, "We do not cease to give thanks for you, remembering you in our prayers".
With John having now entered retirement, he can be assured he will not be forgotten, nor will his legacy, and for sure, it will not be the last we see of or hear from him.