15 June 2023 | Slatina, Croatia [Anja Garvanović and Lana Vranić]
Step into a world of musical beauty and worship as we transport you to the twenty-first International Children's Spiritual Music Festival, SlatinaFEST! On a radiant Saturday, 3 June 2023, the picturesque Croatian town of Slatina came alive to the vibrant melodies and joyful worship of  both adults and children, creating a truly inter-generational worship experience. Although it was a day filled with soul-stirring performances, there were many teachable moments, leaving an indelible mark on the hearts and minds of all who attended.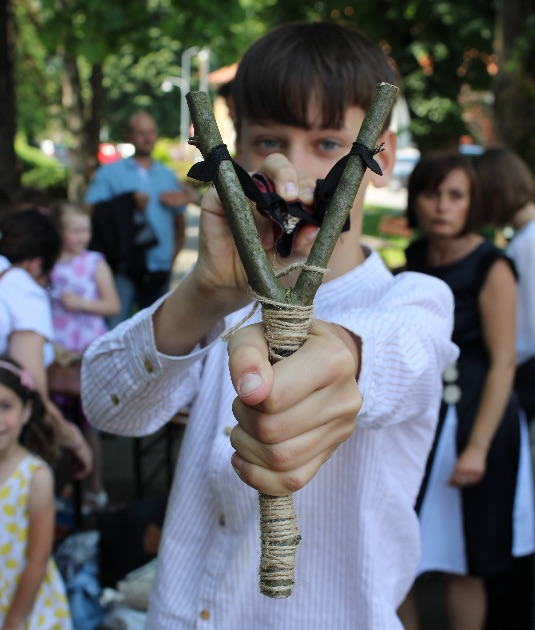 As the morning sun graced the horizon, worship began by learning the theme song. Children and adults alike were awestruck as the story of David and Goliath unfolded before their eyes. David wasn't supposed to triumph against the might of Goliath – but his faith was in "The Lord who rescued me from the paw of the lion and the paw of the bear to rescue me from the hand of this Philistine." (1 Samuel 17:37 NIV)
But the theme of David & Goliath didn't end with the worship service as teachers from seven different children's departments, led hands-on creative workshops. Accompanied with the sun's warm embrace, children crafted sheep, made slingshots, and even sculpted their own Goliath replicas and shields. Amidst this flurry of artistic expression, fruit snacks were served to keep the young artists refreshed!
Providing refreshment for curious minds, was the presence of the Signs of the Times publishing house showcasing a treasure trove of exceptional books for children and other inspirational content.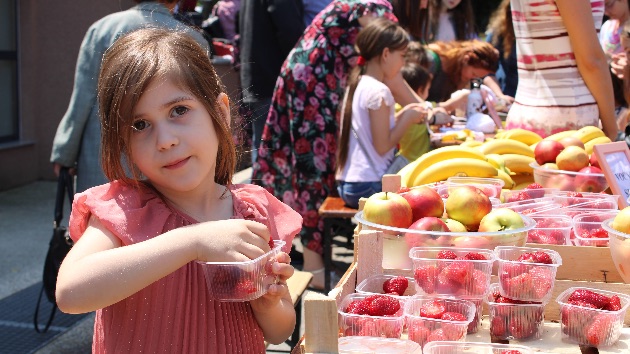 After lunch it was time for the Music Festival. Picture this: young performers smiling, tender voices harmonising and hearts united by a common passion: glorifying the Creator! Choirs, duets, and breathtaking solo acts followed, each performance moving us in its own unique way. We also welcomed guest performers from neighbouring Serbia, who delighted us with their talents. As the melodies soared, hearts were moved, and spirits were uplifted.
But the event wasn't just about enjoying great music, or even making crafts; it was about making a difference. Partnering with the Croatian arm of the Adventist Development and Relief Agency (ADRA), it's become our custom to hold an annual humanitarian fundraiser, directed towards the children and individuals affected by the devastating 2020 Croatian earthquake-affected area of Banija. Together, we extended a helping hand, ensuring that hope and support reached those who needed it most.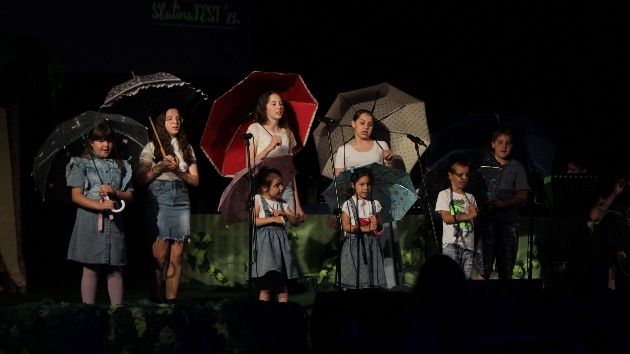 As the curtains drew to a close on SlatinaFEST 2023, we witnessed a community inspired. Participants departed, brimming with joy, carrying the seeds of new experiences and songs in their hearts. Above all, the festival reinforced the profound truth that God is the ultimate source of strength and guidance. Through faith and trust in Him, like David, we can conquer even the mightiest of challenges, emerging victorious with hope rather than despair.
---
[Photos: Lana Vranić and Izabela Gloc]