08 May 2023 | Budapest, Hungary [Kristóf Palotás]
This was the question raised at the eighth annual Valuable Conference in Budapest, Hungary, over the days of  10-11 March, organized by Hungarian Youth Ministries with the support of the Duna Conference. Through three keynote lectures and two seminars, 150 participants had the opportunity to explore and consider this interesting and relevant topic for youth living in Hungarian society today.
The lead speaker was Trans-European Division (TED) Youth Director, pastor Dejan Stojkovic. With his powerful, Christ-centred presentations, he responded to the matter in question by challenging present to keep their focus on the power of Jesus Christ, His miraculous personhood, and His continuing work in our lives.
Giving an insight into the atmosphere at this two day conference, Dejan Stojkovic with camera in hand, reports on his Budapest experience.
On Saturday afternoon Dr Gellért Gyetvai and Dr Erik Kormos, further examined the conference theme, with praise and worship led by the 'Random Project' team.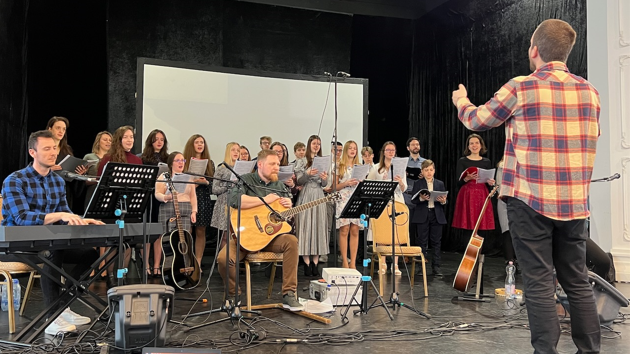 "We thank God for the inspiration and blessing He gave us on this occasion!," leaders commented.
---
[Photos: Dejan Stojkovic]