07 September 2023| Westmeath, Ireland [Jazmine Andrasi with tedNEWS]
This year's Irish Mission Summer Camp was inspiring! Our youth embarked on an emotional and spiritual journey that touched our hearts deeply. Just when we thought it couldn't get any better, over 15 young people stepped forward, expressing their desire to give their hearts to Jesus. Notably, Casiana Stan and Kiril Klemanskas requested to be baptised at the camp. Consequently, Pastor Jeff Melki had the privilege of concluding the programme with their beautiful baptisms by the tranquil lakeside at Portlick Scout Campsite in Westmeath, Ireland.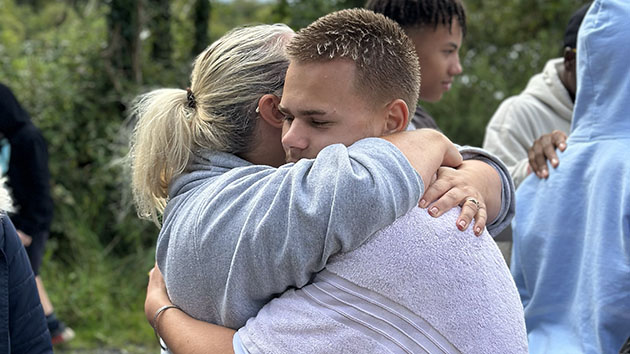 Throughout the week, our youth enjoyed days filled with excitement and camaraderie, immersing themselves in a diverse range of activities. From thrilling kayaking adventures to crate stacking challenges, water slides, ziplining, and archery tag competitions, to the sing-along bonfires and a captivating Viking boat voyage in Athlone – there was something for everyone. And let's not forget the days of adrenaline-packed go-karting and friendly mini golf competitions!
Mikael Takamaa and his wife, Emilija Takamma, graced us with their presence, sharing powerful testimonies and stories that left an indelible mark on our youth. Their genuine care and kindness resonated deeply with everyone present. The entire staff cherished the time spent with the youth, fostering a stronger sense of community through shared meals, uplifting worship sessions, fun games, and heartfelt moments of prayer.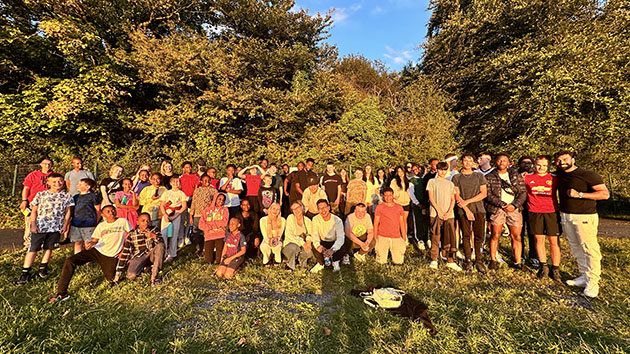 As we eagerly look ahead to Summer Camp 2024, we pause to express our gratitude to pastor Melki, whose meticulous organisation and unwavering support made this camp an unforgettable experience for both staff and youth. A heartfelt thanks also goes out to the entire team for their dedication in ensuring the success of Summer Camp 2023, undoubtedly the highlight of our young people's year. Lastly, we extend our appreciation to the Irish Mission pastors for their prayers and heartfelt thanks to the parents for their unwavering support.
---
The original version of this article was published on the Irish Mission website. [Photos: Arthur di Souza Santos]