14 April | Tirana, Albania [Sarah Dornelis with TED/EUD News]
Volunteer work has always been part of the Albanian Mission's history. With the first church in the country built by volunteers in 1994; the work of volunteers was and is critical in supporting the development of multiple outreach and mission projects. From the 4 – 8 April, seven young Albanian volunteers went to Germany to learn how to become missionaries and to continue supporting the work of the church. But to understand how this came about, we need to go back for a moment to 2021.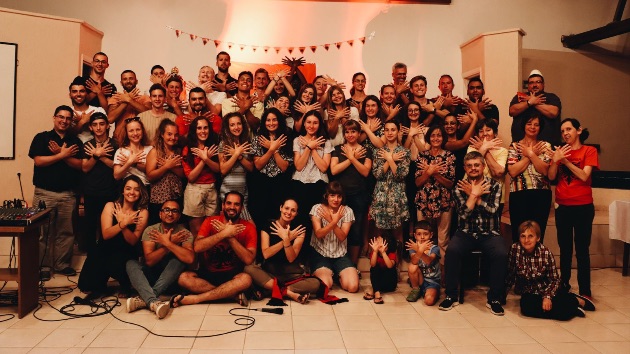 It was during 2021 that students and staff of Josiah Mission School (sponsored by the Baden-Wuerttemberg Conference) visited Albania for the first time to take part in a mission project. But after they heard the history of Adventism in Albania, and personal testimonies from other missionaries, a smaller group from Josiah returned to Albania in 2022 with a desire in their hearts to serve in a more intentional and sustainable way.
For that, they created the "Send Me" project. Ole Dust, one of the creators, said that after their visit to Albania "their hearts were touched and they knew that it wasn't just a mission trip, but the start of long-lasting mission and cooperation relationship between young people from Germany and the Albanian Mission."
The project was created with the "objective of offering different types of support to the Albanian Mission," explained Dust. In addition, Dania Schlude, also a core member of the organising team, continued,  "Above all, we want to show publicly that we support our brothers and sisters in Albania and [want to] help where it is needed. We want to support the Albanian Mission with active engagement."
This year, the "Send Me" project invited the Albanian young people they are supporting to visit Germany for a unique mission training experience. "The main objective was to show Albanian youth that they are not alone as a church. Another goal was to show them a different perspective on how a Christian life works in a missionary school like the Josiah Missionary School" explained Dust.
For the first three days of their visit to the school, they went through a missionary and outreach experience helping with various social projects such as serving food to refugees. Reflecting on her experience, Aiselda Vladi commented, "Going out of Albania for the first time, meeting new people in a new place made me nervous, but as soon as we arrived in Josiah school; it felt like home. They welcomed us, we ate and prayed together, connected with nature, and studied the bible. Every lesson we studied together  helped me understand the bible in a new perspective."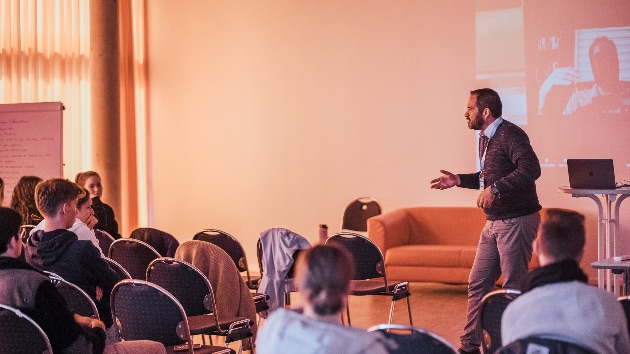 As an added bonus to the mission trip, the Albanian youth were able to attend the 17th "Youth In Mission" congress, with the theme "He is Risen." More than 1,200 young people were present participating in lectures and workshops. The Albanian group even had the opportunity to lead a workshop, where they shared the history of Albania. President of the Albanian Mission, pastor Delmar Reis, also presented a workshop on the challenges of cross-cultural mission. "Participating in a week like this is positive in so many ways," Reis reflected. "Seeing Albanian youth returning motivated, and ready to apply new ideas to share the Gospel is one of them. Additionally, it is very important for our youth to see that, though we are a small in Albania, we are part of a larger world-wide church. This is a crucial reminder that we are not alone."
---
[Photos: Ole Dust]