July 31 2023 | Sopron, Hungary [ADRA Europe]
Last week, from 24 to 31 July 2023, ADRA's devoted staff and volunteers in Europe (Slovenia, Hungary, Finland, and Austria) orchestrated seven unforgettable Disaster Simulation Workshops during the Trans-European Division (TED) Pathfinder Camporee in Sopron, Hungary. Over 170 teenagers and adults took part in these workshops, designed to educate and inspire young minds about ADRA's compassionate service, disaster response, teamwork, communication, and diverse professions within aid agencies.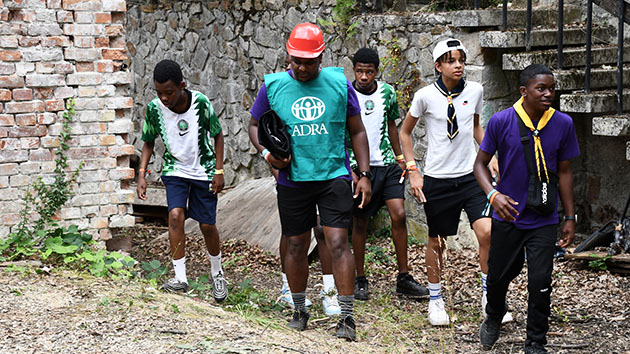 Step into a Disaster Setting
Divided into four subgroups, participants were thrust into the heart of disaster scenarios, urging them to think on their feet and make swift decisions to aid affected communities.
Each team had a vital role to play:
The Early Response Team (ERT) Headquarter coordinated and planned the overall response.
The Communication & Fundraising Team informed the public, engaged donors, and handled media requests.
The Assessment Team reached out to an affected community, responded to their needs, and engaged in rescue simulations.
The Technical Team erected a central office and built shelters for flood victims.
With walkie-talkies as their lifeline, participants realised the criticality of teamwork and communication in times of crisis!
Thriving Under Pressure
Participants experienced the intensity of disaster response, pushing each other to provide information, budgets, and relief items urgently. Overcoming language barriers and handling unexpected interruptions, such as rescue missions or high-profile TV interviews, tested their decision-making skills.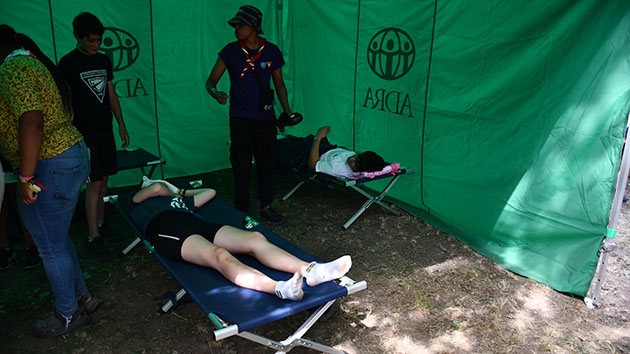 A Journey of Discovery
During the debriefing, adult participants, many of whom were former peer-to-peer fundraisers for ADRA, expressed newfound respect and love for the real-life work. Teenagers were struck by the complexity and fast-paced nature of tasks, leading them to reflect on their teamworking abilities. Amidst the intensity, they found moments of joy in filming video interviews and even shared laughter as young actors portrayed flood victims convincingly.
ADRA's Disaster Simulation Workshops provided a fun and valuable learning opportunity, leaving an indelible mark on the hearts of all involved. It reinforced the significance of unity, compassion, and unwavering commitment in the face of adversity.
---
The original version of this article was published on ADRA Europe's website. Republished with permission. [Photos: David Neal]