20 November 2022 | Budva, Montenegro, [Vanesa Pizzuto and David Neal]
"The meetings here have been absolutely outstanding! I thoroughly enjoyed hearing the reports and seeing the work that is transpiring across the Trans-European Division. Their wonderful members are doing all that they can to hasten the Lord's return. I am just excited to be a part of it and witness it," (Maurice R. Valentine II, General Conference Vice President).
"These meetings have been inspiring. It's been wonderful meeting people again after three years of not seeing each other. This reminds me how much the relational part of our church is important. To see colleagues encourage each other and hold each other up in prayer and fellowship has been wonderful. To see what is going on in the other unions, how we have survived Covid and now we are pulling together to make the church better is a wonderful feeling," (Marianne Dyrud, Executive Secretary, Norwegian Union).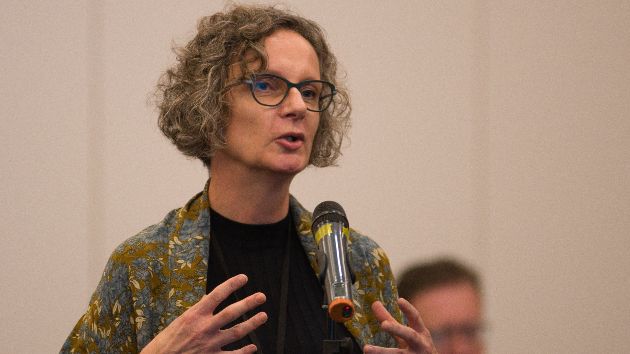 "I enjoyed being able to meet some of the colleagues from across the division… it is great to hear what is happening in other fields. Sometimes you feel you are the only one dealing with certain issues, so it was very encouraging! I liked the atmosphere of the meetings too, beautiful! It was very professional but, at the same time, very brotherly. The highlight of the meetings was the Sabbath sermon… I think it is a very necessary message for our churches, and specially the Irish church," (Dan Serb, Irish Mission President).
"It was my very first time. I actually found it both interesting and educational for me as a new president. And it has been absolutely great to meet people from other parts of the Trans-European Division… to be able to discuss and share thoughts and ideas about what is going on in their fields had been quite enlightening," (Graham Allcock, Welsh Mission President).
"I really enjoyed the fact that there is a feeling of openness, a feeling of encouragement -not just from Daniel's sermon on Sabbath, you can sense that there is a desire for people to do mission… The stories that were told were inspirational… you can sense that something great is coming," (Jacques Venter, Associate Executive Secretary, British Union Conference).
"What made it really special this time is that so many people wanted to contribute. They even took to the Secretariat Report, which is amazing because it is usually the most boring part. Yet people were inspired to share their ideas and opinions and contribute. It was a real blessing," (Róbert Cs. Csizmadia, Executive Secretary, Trans-European Division).
"After three years, I am so happy that we can be together, and that we can talk and discuss together. I am very happy and encouraged with the reports and our interactions here," (Drago Mojzes, President, Adriatic Union Conference).
"One thing I've been very curious about coming here is: Would it be a new style, a new line, a new culture set with the new president? And I think in many ways it has been following the model, the template from many years. To be fair, it's probably been a very short time to prepare this. However, there are new signals of an openness to address issues. In Daniel Duda's opening address, he was bold enough to identify some issues that we need to talk about, not just working with programmes but starting with people's needs. I appreciate very much the willingness to identify areas of improvement," (Thomas Müller, President, Danish Union).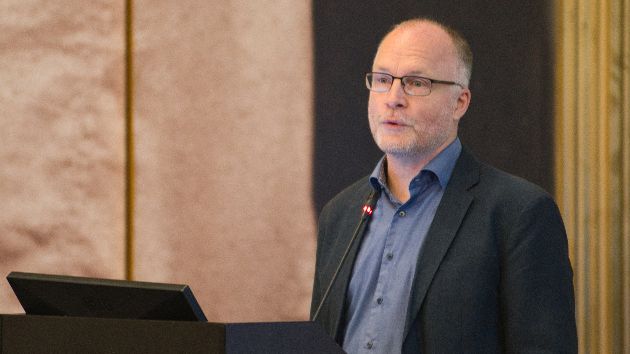 "It's been a privilege being here and seeing how the Church functions in a larger scale. I am impressed by all the comments and the wisdom that was shared, and enjoyed getting to know people and learn and share together," (Tom Angelsen, President, North Norway Conference).
"Mission, Mission, Mission! Mine is deep appreciation for the inspiring ministries being delivered by our members and pastors to fulfil the great commission all across Europe. My prayer is that the empowering presence of God's Holy Spirit will accompany every messenger in the name of the Lord. Maranatha!" (George Kumi, President, North England Conference).
"My main impression from these meetings is that we could actually gather again in this large group, from all these different unions and conferences. With the conference presidents here, it was good to see new faces and make new friends. I am inspired that work is going on, efforts are being made, and we go home now and continue working," (Ivo Käsk, President, Baltic Union).
"Being here has been inspiring, very welcoming and participatory. Everyone was involved in dreaming about mission, thinking about mission. Everything in the end was about mission, I loved it! (Karen J. Porter, Associate Secretary, General Conference).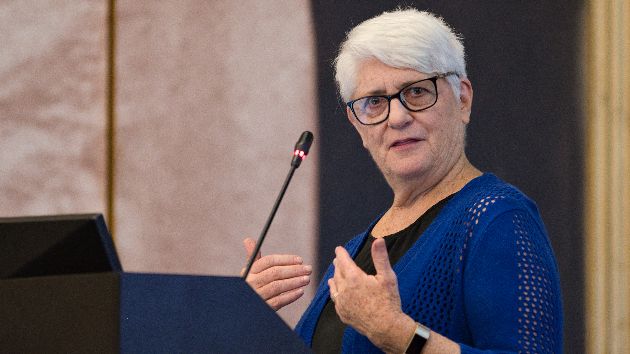 "I have had an inspiring time, listening to reports from around the division. They addressed some of the issues facing our church, and I am confident that God is leading us. And yes, I Will Go be engaged in missions!" (Eglan Brooks, President, British Union Conference).