21 September 2016 | Watford, UK [Richard Daly/tedNEWS] A circular garden, lit at night, with seating in tranquil surroundings and a three tier fountain as centrepiece is now a national memorial and living tribute to all those who have stood for peace in wars past and present.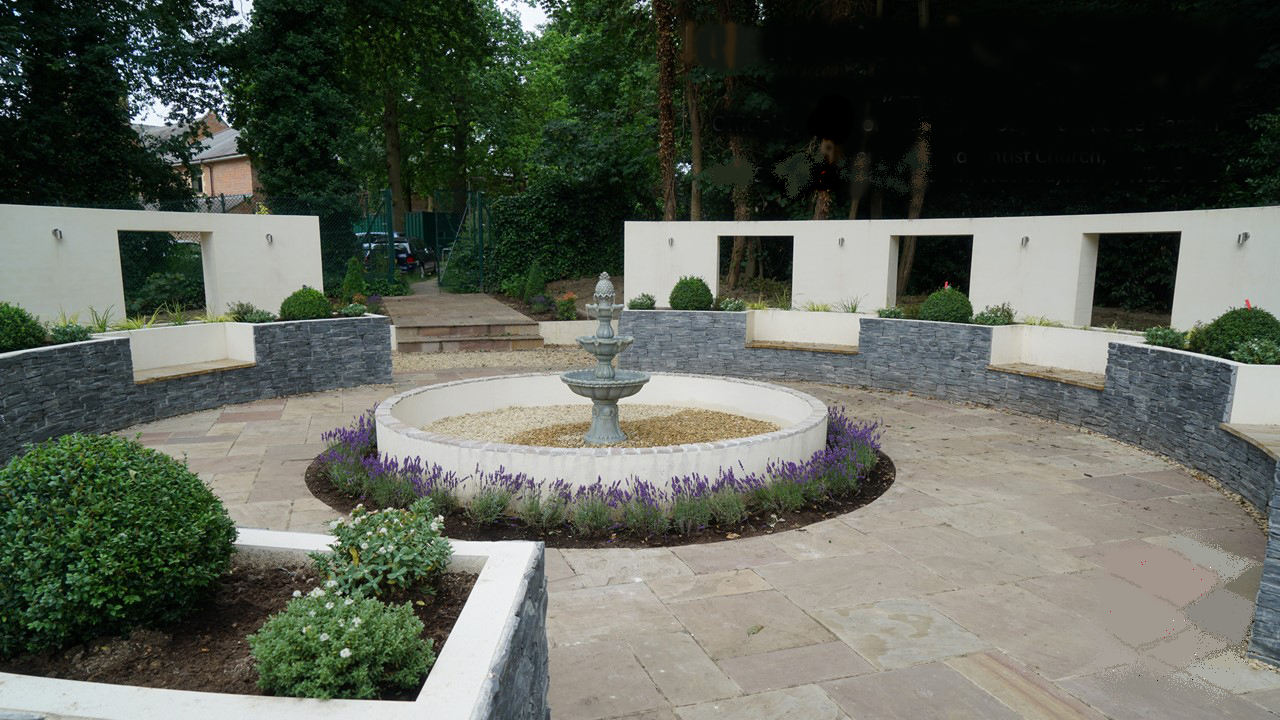 Officially opened in a moving and thought provoking ceremony on Wednesday, 21 September, the International Day of Peace, the idea for the garden arose out of a recognition that 130 Adventist men, many of them based around Stanborough Park, the Church headquarters office in Watford, went to prison and suffered severely for their non-combatant values during World War I. Even in World War II, where the government had a much better understanding of Adventist principles, Adventist men had to appear before a tribunal and were then assigned to work of 'national importance'.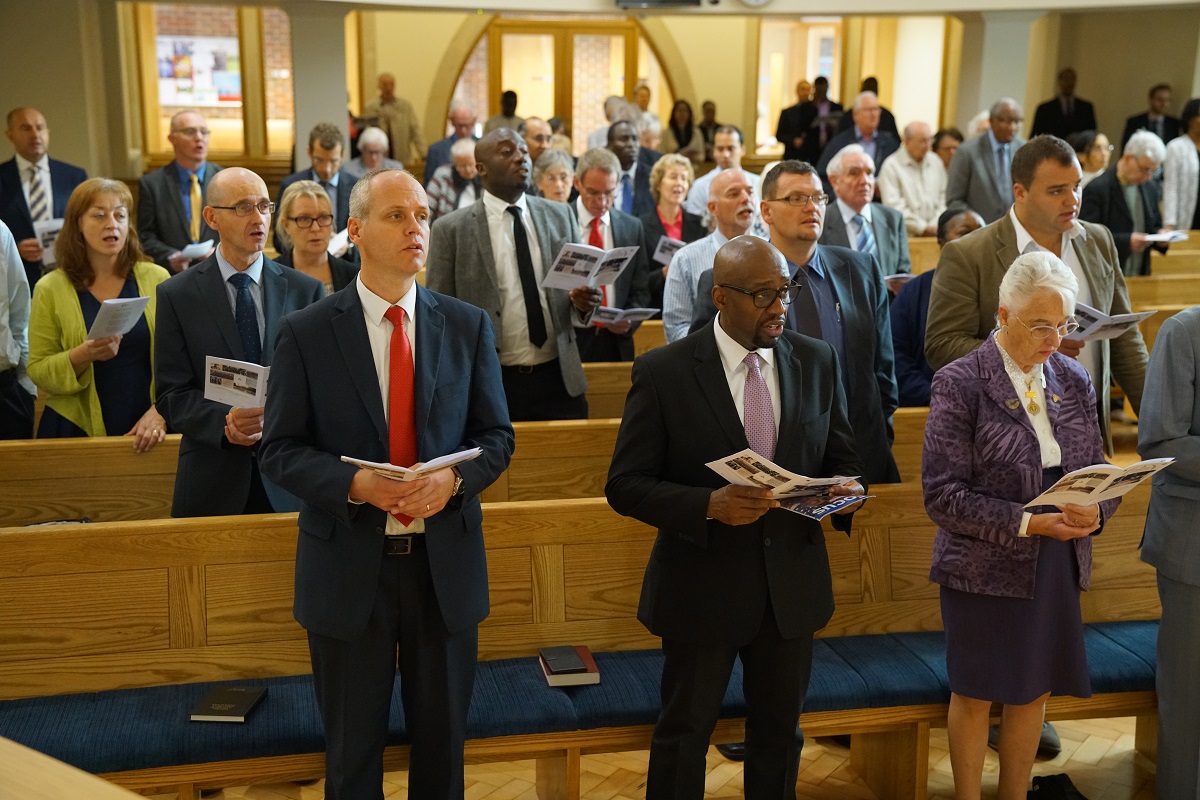 (Photo: Dejan Stojković)The official ceremony took place at the Stanborough Park Seventh-day Adventist Church with host minister, Pastor Jacques Venter, giving the welcome to the many who attended the service. Music in the form of the First movement from Hayden's Trumpet Concerto was provided by Matthew Payne and who later played the rather fitting hymn, O God Our Help in Ages Past as well as The Last Post – following an appropriate minute of silence.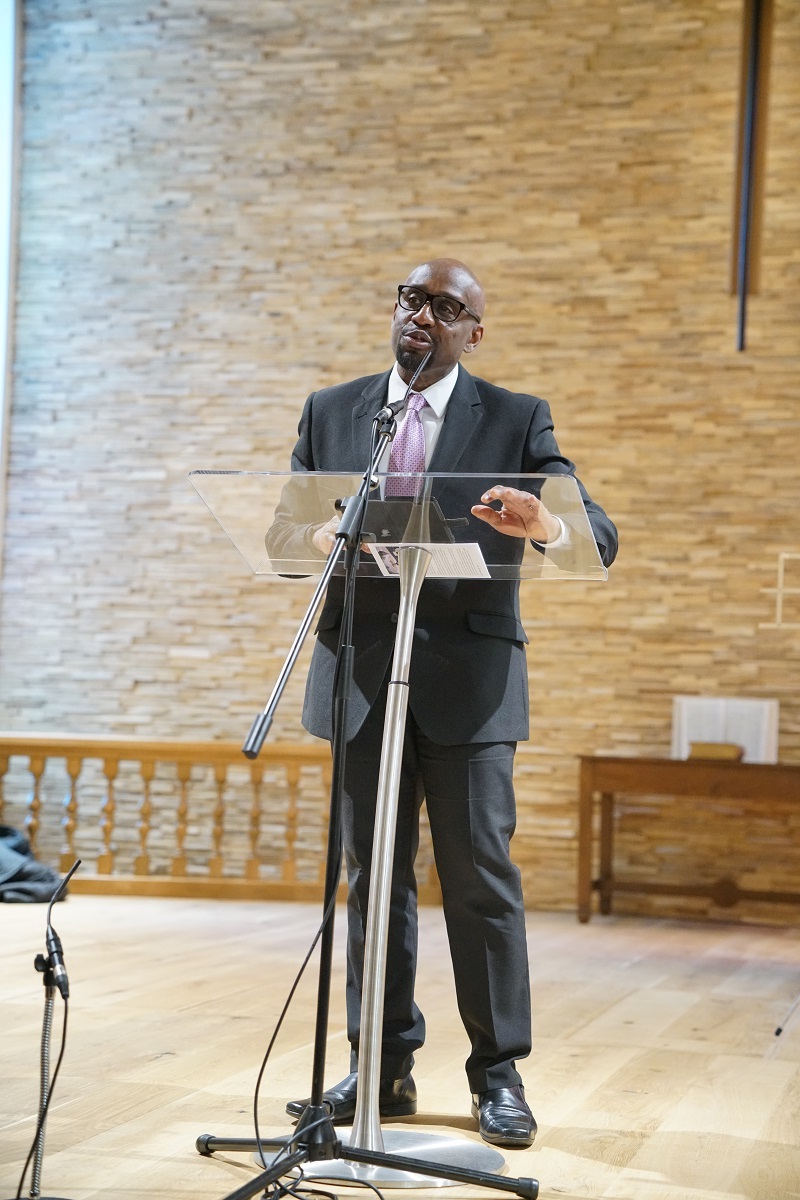 Ian Sweeney (Photo: Dejan Stojković)Pastor Ian Sweeney originated the idea for the peace garden, thoughtfully located between Stanborough Park Church and the Headquarters office of the Adventist Church in the UK and Ireland where he serves as president. In his address he highlighted that while we are citizens of two kingdoms, that when those kingdoms clash, the kingdom of God must take priority.
Other presentations in the programme came from Brian Philips, pastor and historian who gave his personal testimony, Norman Tyrwhitt, an honorary freeman of the borough of Watford, and Simon Colbeck from the Watford Quakers. With similar values on pacifism, Colbert shared Quaker values on conscientious objection and working for peace, making brief mention of his documentary film, 'Watford's Quiet Heroes'.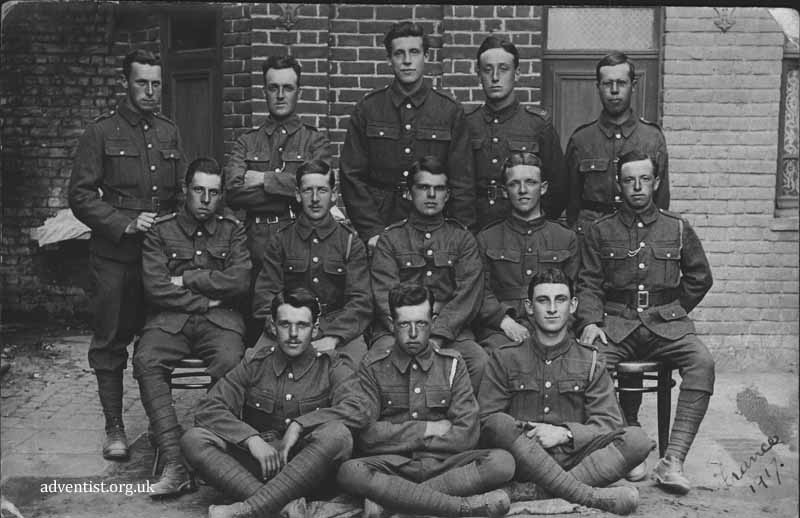 A 1917 photo of Adventist conscripts serving on the docks in France. By November of that year they were in Military prison - refusing orders for the sake of faith.It was Victor Hulbert, now Trans-European Division Communication director, whose research discovered the 130 Seventh-day Adventist conscripts who refused to bear arms during World War 1 while at the same time maintaining the value of their Sabbath day of rest. He briefly recounted their history, but equally emphasised that this garden was created as a memorial to their courageous stance in the midst of great ridicule and opposition, it also stood for the larger numbers of up to 20,000 who refused to bear arms then – and for those who need to stand for peace today.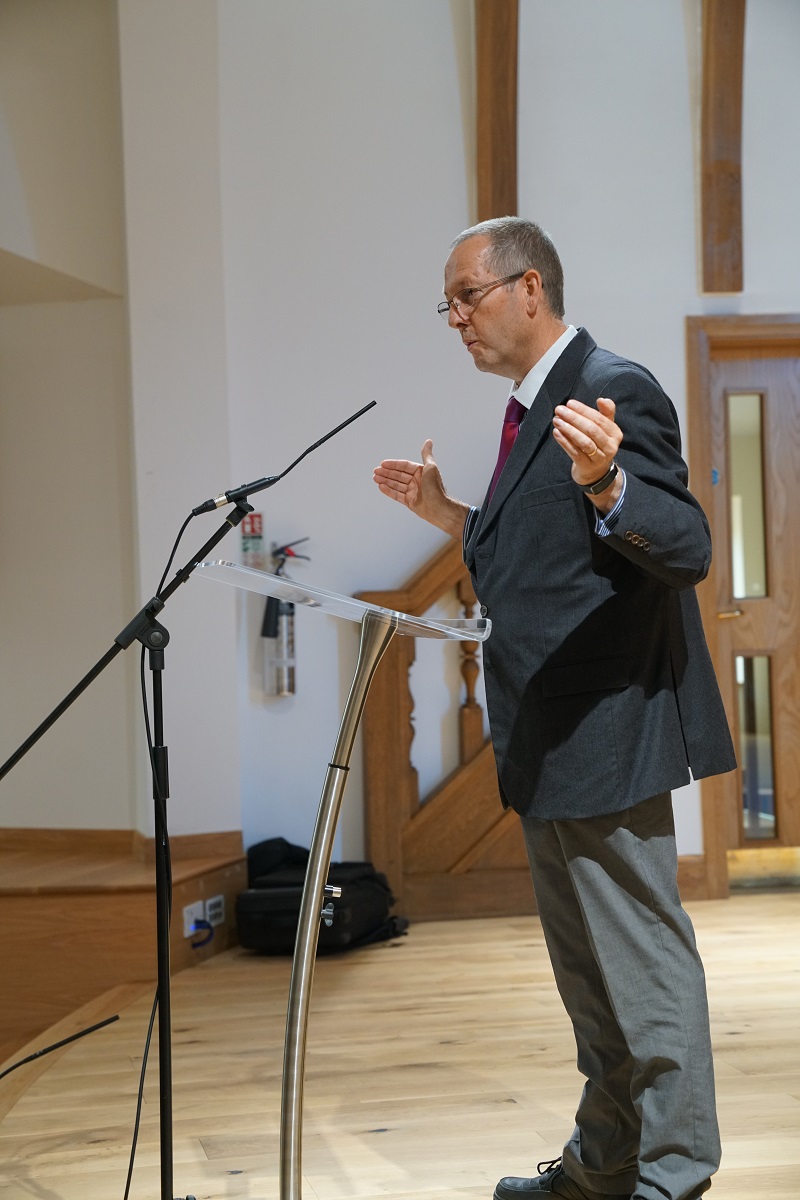 Victor Hulbert (Photo: Dejan Stojković)Hulbert said, "I felt very humbled to be a part of the day. I set out in 2013 to do some research and tell a story of Seventh-day Adventist men who refused to bear arms, that resulted in a documentary film, lectures, and numerous journal articles." He added, "I never expected it to result in a beautiful lasting memory like this."
It was a perfect day and setting to be reminded of the God of peace. Hulbert expressed his hope that, "this (peace garden) will be a lasting memorial and a place that will provide a space of tranquillity for future generations."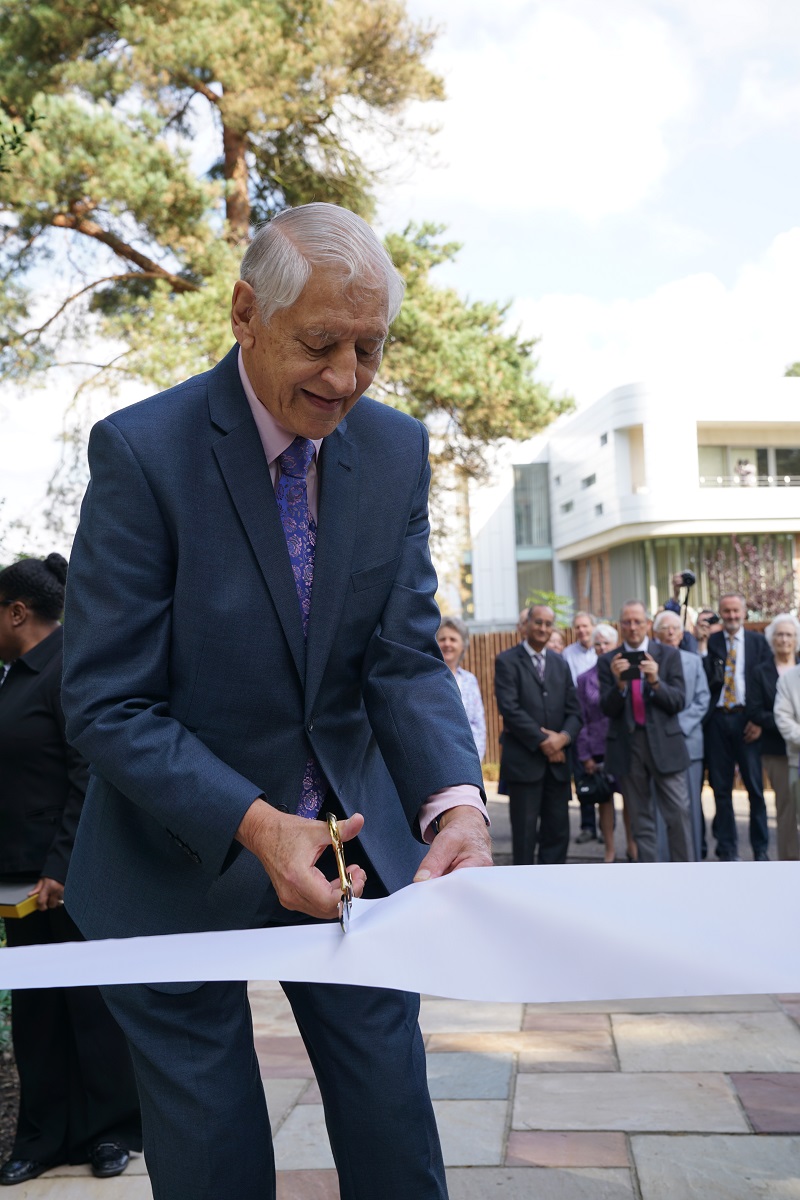 Garth Till (Photo: Dejan Stojković)After the short church service, a large group, including a number of children and grandchildren of the WWI CO's, gathered outside the garden, cameras in hand, as Garth Till cut the white ribbon. Garth, was the son of Willie Till, one of fourteen imprisoned, severely beaten and mistreated at Military Prison #3 in Le Havre, France. Till, now aged 87, quoted from memory the words of church co-founder Ellen White: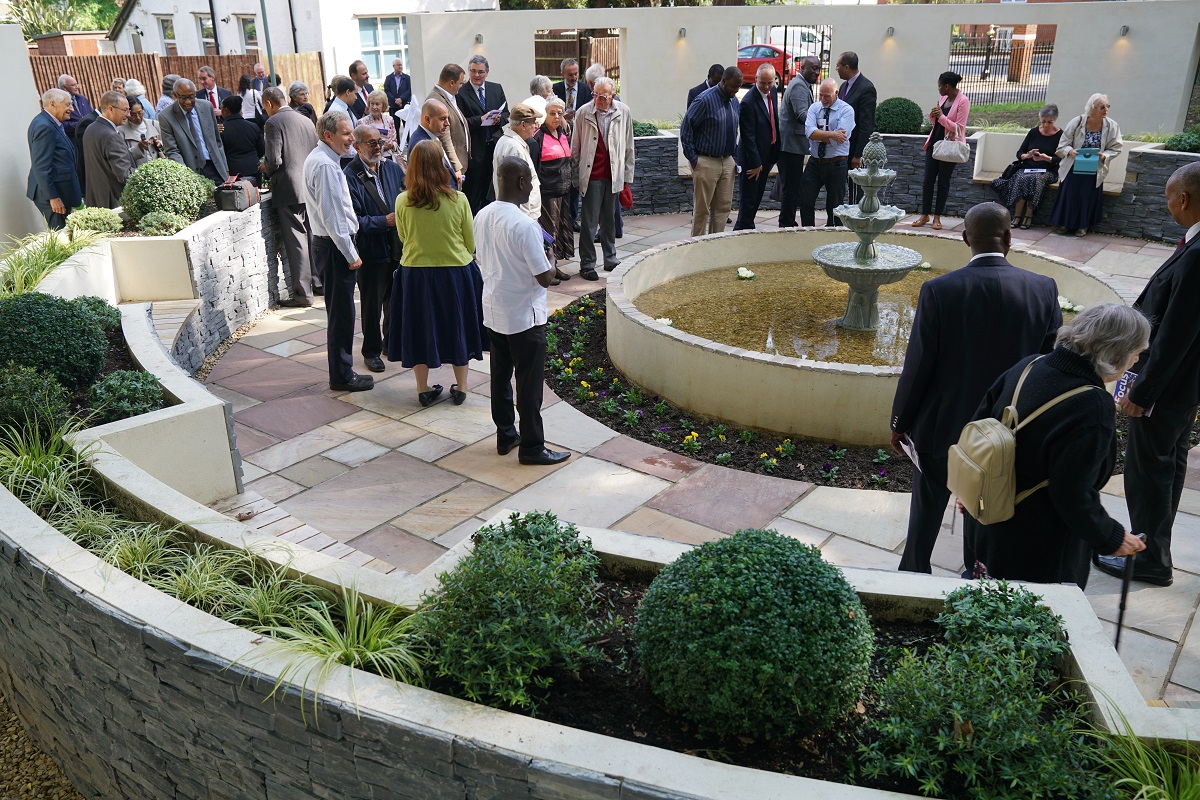 Peace garden (Photo: Dejan Stojković)"The greatest want of the world is the want of men - men who will not be bought or sold; men who in their inmost souls are true and honest; men who do not fear to call sin by its right name; men whose conscience is as true to duty as the needle to the pole; men who will stand for the right though the heavens fall."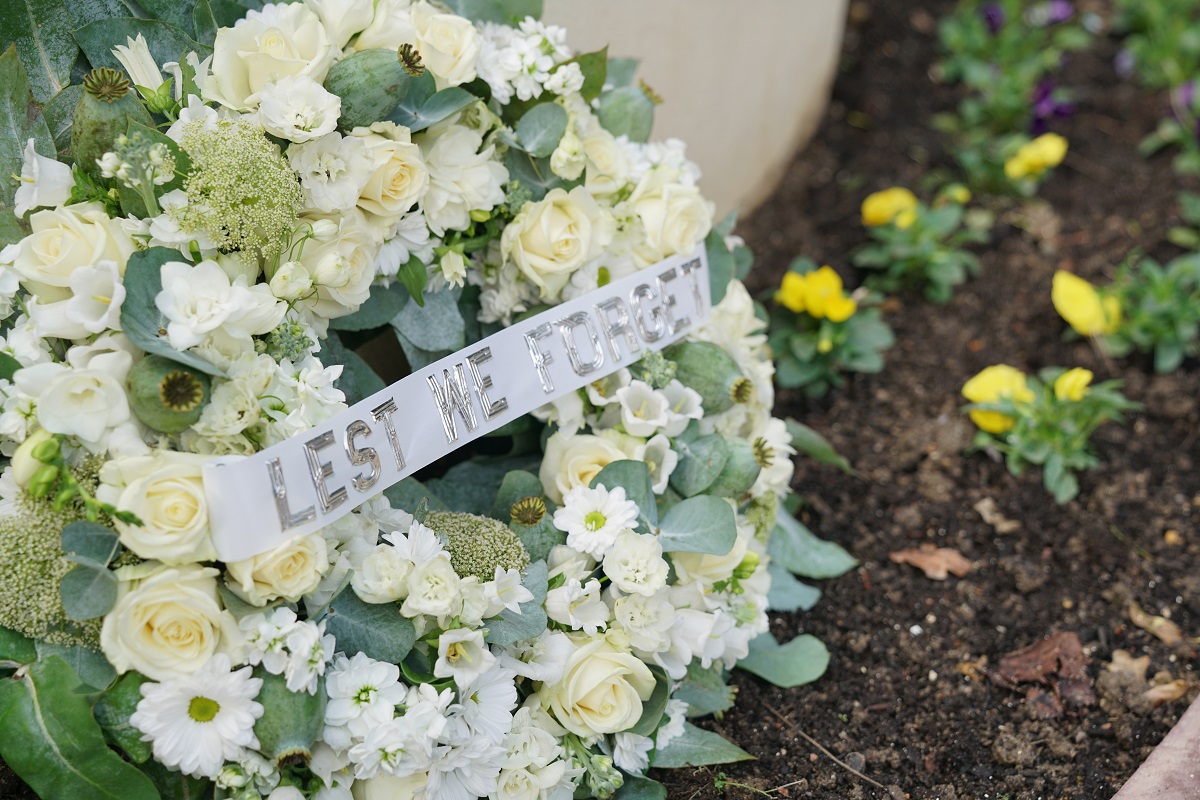 While he only once, at age nine, ever heard his father talk about his experiences, he saw his dad and the other men to be clearly in that category. Till remembers the trauma it caused his dad recounting the experiences, but clearly states, "He had no regrets. He made the right decision."
This day will always be remembered for the right reasons. Though a memorial of what was a sad and traumatic experience for some, through their courage and faithfulness the church can honour these men who 'stood for the right'. Now the garden provides us with a reminder of the Christians lasting legacy of peace and hope for the future. [tedNEWS]
More photos from the day can be found on the BUCnews Facebook page.
---
tedNEWS Staff: Victor Hulbert, director; Esti Pujic, editor
119 St Peter's Street, St Albans, Herts, AL1 3EY, England
E-mail: This email address is being protected from spambots. You need JavaScript enabled to view it.
Website: www.ted.adventist.org
tedNEWS is an information bulletin issued by the communication department of the Seventh-day Adventist Church in the Trans-European Division.
You are free to re-print any portion of the bulletin without need for special permission. However, we kindly request that you identify tedNEWS whenever you publish these materials.