TED NEWS NETWORK ®
The official news service of the Trans-European Division of the Seventh-day Adventist church
---
Adventists Respond to Haiyan Typhoon Disaster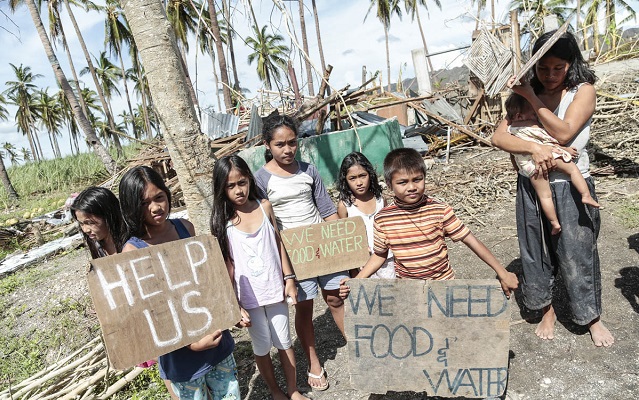 [photos: courtesy of the BUC News]14 November 2013 | Watford, United Kingdom [Victor Hulbert, BUC News] In a
.be" target="_blank">video
to be shown in Adventist churches across the UK and Ireland this weekend, Pastor Ian Sweeney, President of the Seventh-day Adventist Church expresses his emotion at seeing the TV pictures following the destruction and loss of life caused by Typhoon Haiyan in the Philippines. "I was really shaken at the power of nature and the frailty of humanity" he stated, adding, "it's a tremendous human tragedy."
.be" target="_blank">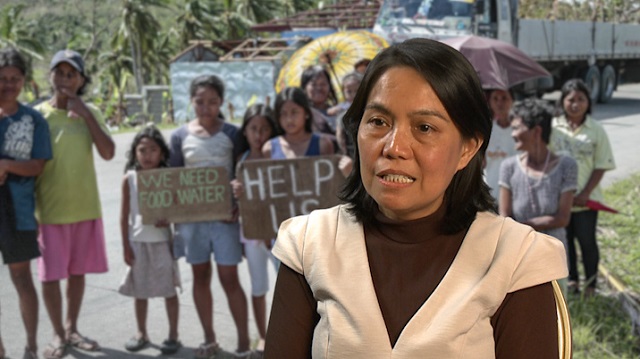 However, tragedies do have the power to demonstrate the best of the human spirit. Todd Frias, pastor of the London based Filipino International church states, "From Sunday until today, I am overwhelmed with phone calls and emails from colleagues and friends who are so concerned about my family and my church families' relations." He adds, "Neighbours are even knocking on our door to check on us and how we're doing, knowing that I am from the Philippines and that I am pastoring churches with mostly Filipinos. All these gestures and words of comfort, truly alleviated my sadness and the same feeling has been expressed by my church family as I share with them the great love and concern of the wider Adventist Church family here in the UK."
That concern is resulting in immediate action. ADRA-UK is flying two of their office staff to the Philippines to help coordinate relief operations. Zeny Cooper, herself a Filipino, flew out on Monday, 18 November to assist in financial accountability and grant control. This, she says, is an essential role "to ensure that internal control systems are in place and that the supplies will get to the people who really need it."
A family grateful that they are at least still together.Programmes officer, Tom Pignon, will follow soon after. "The team already on the ground are reporting that transportation is incredibly difficult", says Tom. "Aid is waiting to be delivered. ADRA is currently distributing 3,500 food kits that will feed families for 3 days." That relief will then be scaled up over the next few days. ADRA has begun assessment in the three highly affected areas of Bohol, Northern Cebu, and Iloilo. Because ADRA already has a presence the ADRA response team states that they believe it to be the area where they can be of most help and bring the most assistance.
"My family live in the Northern part of the Philippines and so are safe", Zeny states in
.be" target="_blank">the video report, "but as I watched the typhoon approach and then saw the devastation in its wake my heart went out to so many who are suffering. I know many who have lost loved ones. I'm just grateful to be able to do a little bit to help."
Roman Smejkal pastors in South Cumbria where one of his member's families has been affected. "Divina is in touch only with her cousin and has not yet spoken to her mum. All four of their houses were apparently destroyed. Divina is trying to help them because most of the help goes seemingly to the big places but her family lives away from large cities."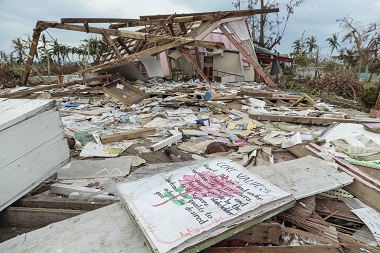 The school totally destroyed by the typhoonDodge Wyndel, a Filipino volunteer missionary working in Manchester, understands that pain. "I'm begging also to help other places like Panay provinces and other neighbouring small islands" which, he states have been neglected as they don't get seen in the broadcast news.
Hearing from a high school classmate through Facebook he reports that in Ajuy, Ilo-ilo, 90-95% of the houses were washed away or devastated by the typhoon. He also noted the very sad news that Sir Eli Macawili and his wife Myrna, Publishing director of East Visayan Conference were found dead, hugging each other in their last moments. Wyndel states, "He was a very humble and smiling kind of person. Please pray for his family to comfort them."
Joy Pontanar, whose serves, together with her husband Ben, in the Dublin district of churches movingly stated that she was "Just overwhelmed by the rapid, kind and generous response of other countries towards my homeland Philippines. I personally can never repay you nor thank you enough."
Pastor Frias adds, "Looking beyond the Church circle and how the British people responded to the needs of the Filipino people through their monetary contributions, these made us so thankful to God for showing and extending His hands right before our eyes. Church members are not just sitting on their hands." Pastor Frias states that dedicated members and friends of the Filipino and Heathrow International churches, have drafted a plan for the fundraising projects, aiming to raise a minimum goal of £10,000. This will include a concert at the Advent Centre, London, on 23 November at 6:30 pm and on 30 November at The Church Hall, Brentmead Gardens, West Twyford, London NW10 7ED. Similar initiatives are happening across the country.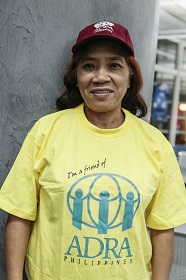 An ADRA Philippines staff member ready for action.ADRA-UK made an immediate initial contribution of £30,000. With money starting to pour in this figure will increase and already adds to the half a million US$ across the ADRA network already pledged to get relief operations off the ground.
Your urgent donations are welcomed now using www.justgiving.com/ADRA-UK-Haiyan or simply send a text message donation to: ADRA00 £10 to 70070.
Adventist Church leadership across the whole of the British Isles have called for churches to make this Sabbath, 16 November, to be a special time of prayer for the Philippines. Many churches will also make a special collection on the following Sabbath, 23 November.
To all those generous individuals and families and organizations providing prayer, comfort and support, the Filipino community say, "God bless your heart. Maraming Salamat! (Thank You!)" Pastor Frias concludes, "Our prayers continue to go to those survivors who lost their loved ones, their houses, their livelihoods and are now in a desperate situation because of their need for food and water. We pray for a speedy delivery of goods and medical help to all these people in need. To the charity organization volunteers and individuals helping in the rescue operations, we pray for your health and safety as you do your work each day."
.be" target="_blank">YouTube and on the
UK Hope TV website
. It can also be downloaded to your computer to show in church or other gatherings. [
ted
NEWS]
---
tedNEWS Staff: Miroslav Pujic, director; Deana Stojkovic, editor
119 St Peter's Street, St Albans, Herts, AL1 3EY, England
E-mail: This email address is being protected from spambots. You need JavaScript enabled to view it.
Website: www.ted-adventist.org
tedNEWS is an information bulletin issued by the communication department of the Seventh-day Adventist Church in the Trans-European Division.
You are free to re-print any portion of the bulletin without need for special permission. However, we kindly request that you identify tedNEWS whenever you publish these materials.
 
---