13 November 2013, St Albans, United Kingdom [Miroslav Pujic, tedNEWS] Trans-European Division (TED) is part of the Great Hope Project worldwide. The vision of this initiative is to engage members and pastors in witnessing to make disciples of Jesus Christ. This will be achieved by sharing printed resources for the purpose of bringing spiritual seekers into a better understanding that our only hope can be found in Jesus Christ as a person and that His Second Advent will be a final solution to life's challenges. People around us are desperate to find hope for today and for the future. They are not looking for a manifesto from any political party or for a message from any leader, but for something that is more promising and gives them an assurance for a better life and offers a final resolution to the problems of this world.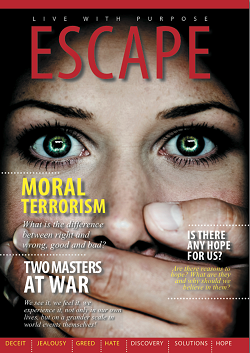 The plan is to do a massive distribution of attractive Great Controversy magazines, 'Escape' for adults and 'Connect' for youth, to raise the interest of people who want answers to critical questions about the challenging times we live in. Pastors/members will purchase in bulk of 25, 50, or 100 copies and strategically share them with their immediate non-Adventist neighbours, family, friends, and colleagues at work. Once the interest is shown, Bible studies will be conducted using the message book, Experiencing the Joy, accompanied with a DVD and curriculum. In addition to this The Great Controversy book will be offered to those who want to learn in depth about the battle between good and evil. Finally, invitations will be offered to follow Jesus and make a commitment by the action of baptism.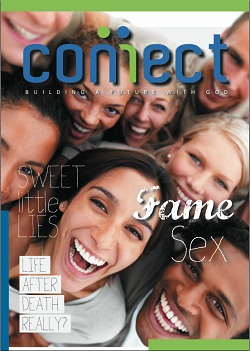 Dr Bertil Wiklander, TED President, shares his excitement about the initiative: "The story of the Great Controversy presented in the book written by Ellen G White and the book of Revelation gives us in-depth information about the historical background of the battle between good and evil. It also describes the deceptions that we will face at the end of time, but it ends with the great hope that we can find in the person of Jesus Christ and His Second Coming. This information needs to be shared with people in our neighbourhood, in our work place, and with our friends and family. I am very happy to report that the TED is ready to commence this programme in the year 2013 in all 22 countries. Our goal is to share 2 million magazines and books in order to make a connection with our neighbours, and if the interest is shown, we will follow with the Bible studies to help them become disciples of Jesus Christ", concluded Wiklander.
The benefits of "The Great Hope Project" are numerous: members and pastors are engaged in the community to share hope for today and the future; people and entities are blessed because they are blessing others; the Church is united in working on a global witnessing project that will continue to have a ripple effect; and the truth is spread, resulting in transformed lives.
By the grace of God, we pray and believe that this project will generate great interest for Bible studies and the eventual baptism of those who are seeking a deeper relationship with God. [tedNEWS]
---
tedNEWS Staff: Miroslav Pujic, director; Deana Stojkovic, editor
119 St Peter's Street, St Albans, Herts, AL1 3EY, England
E-mail: This email address is being protected from spambots. You need JavaScript enabled to view it.
Website: www.ted-adventist.org
tedNEWS is an information bulletin issued by the communication department of the Seventh-day Adventist Church in the Trans-European Division.
You are free to re-print any portion of the bulletin without need for special permission. However, we kindly request that you identify tedNEWS whenever you publish these materials.