20 September 2011, Ain-Al-S

okhna, Egypt [Jony Hajaj, tedNEWS] Approximately 80 pastors of the Seventh-day Adventist Church in the Middle East gathered together for Pastors' Council for professional, theological and pastoral training in Egypt from September 12-18, 2011. Hand in hand with the Arabic Spring, the Adventist pastors from all of the Middle East territory had its own 'New Spring' of sharing and being part of God's Story.
'It is always a great experience when pastors and administrators are coming together to fellowship, train and sharpen the pastoral tools given by God,' says Janos Kovacs-Biro, Ministerial Association D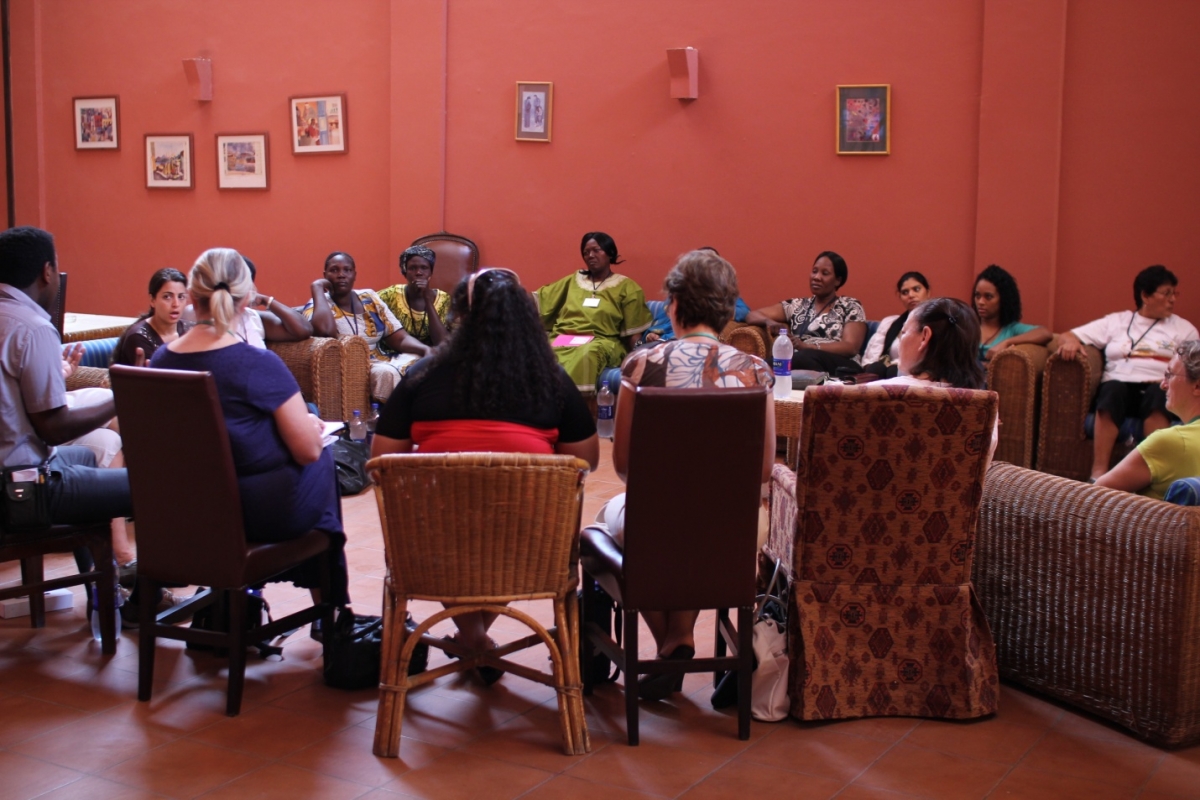 irector at the Trans-European Division of Seventy-day Adventists (TED). This was the first time that the meeting was open for the pastors spouses to join. 'This time the experience was even sweeter because most of the pastors were able to come and participate with their wives.' Pastor Kovacs-Biro explains. 'During this pastors' meeting we have experienced the readiness to learn and the ability of discussing relevant pastoral issues. My greatest joy is that the MEU pastors are willing to be engaged in God's Plan in order to make our Lord known in their surroundings, and inviting people to become part of His Story.' Kovacs-Biro concludes.

Kjell Aune, Middle-East Union (MEU) President comments: "Within MEU we are quite focused on basic and continuing education for our pastoral staff. This quinquennial council proved to provide quality teaching besides having a collegial and social value.' Aune emphasis: 'Our team was knit closer together and we made new friends. All-in-all we had a very rewarding week together by the Red Sea in Egypt and we are thankful to all who contributed to this success.'
To find out more about the Seventh-day Adventists in the Middle East please go to www.adventistmeu.org [tedNEWS]
---
tedNEWS Staff: Miroslav Pujic, director; Deana Stojkovic, editor
119 St Peter's Street, St Albans, Herts, AL1 3EY, England
E-mail: This email address is being protected from spambots. You need JavaScript enabled to view it.
Website: www.ted-adventist.org
tedNEWS is an information bulletin issued by the communication department of the Seventh-day Adventist Church in the Trans-European Division.
You are free to re-print any portion of the bulletin without need for special permission. However, we kindly request that you identify tedNEWS whenever you publish these materials.