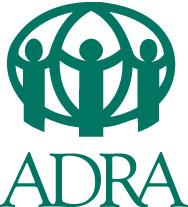 22 February 2011 Silver Spring, Maryland, United States [ANN] The president of the Adventist Development and Relief Agency today announced the agency will cut staff and adjust its management structure at its international headquarters in Silver Spring, Maryland, United States.

In an e-mail, President Rudi Maier said the move follows three years of "gradual decline" in revenue. No figures on finance or proposed staff cuts were immediately available.

ADRA International currently employs 77 people, said John Torres, an agency spokesman.
Most of the agency's revenue comes from United States government contracts, such as the United States Agency for International Development, Torres said. About 10 percent of the agency's income is received from donations of private income, he said.

Maier said many NGOs reduced staff in 2009 because of the downturn in the economy, while ADRA instituted a temporary hiring freeze and cut administrative expenses. "However ADRA continues to struggle to keep operational and management costs balanced," Maier said.

This is ADRA's second management shift this month. On February 10, the agency replaced two of its vice presidents -- Vice President for Programs Mark Webster and Vice President for Finance Gideon Mutero -- with Ken Flemmer and Robyn Mordeno.[tedNEWS]
 
---
tedNEWS Staff: Miroslav Pujic, director; Deana Stojkovic, editor
119 St Peter's Street, St Albans, Herts, AL1 3EY, England
E-mail: This email address is being protected from spambots. You need JavaScript enabled to view it.
Website: www.ted-adventist.org
tedNEWS is an information bulletin issued by the communication department of the Seventh-day Adventist Church in the Trans-European Division.
You are free to re-print any portion of the bulletin without need for special permission. However, we kindly request that you identify tedNEWS whenever you publish these materials.