22 July 2021 | Zagreb, Croatia [Svjetlana Veble, Adventpress/tedNEWS]

Two valued Croatian leaders will be returning to their home country to take up senior leadership roles following service at Newbold College of Higher Education and at the Trans-European Division.
Marinko Markek moves from Newbold to become Treasurer of the Adriatic Union Conference (AUC) while Zlatko Musija returns to the AUC having completed his term of service as Trans-European Division Youth director. He will now care for the Sabbath School, Children and Youth departments as well as serving as a local church pastor.

Together, the Croatian Conference, the Slovenian Conference and the Albanian Mission serve 3,559 members across a population of some nine million people. The decisions, taken on 16 July 2021 at a regular session of the AUC Executive Committee will enhance the focus on mission in these three countries.

Marinko Markek
Markek taught for more than twenty years within the academic programme of the School of Business at Newbold, in including 13 years as head of department. He was also a mentor in the Master's Leadership programme. He is a law graduate and, before leaving for England, worked in Croatia on legal affairs in a state institution.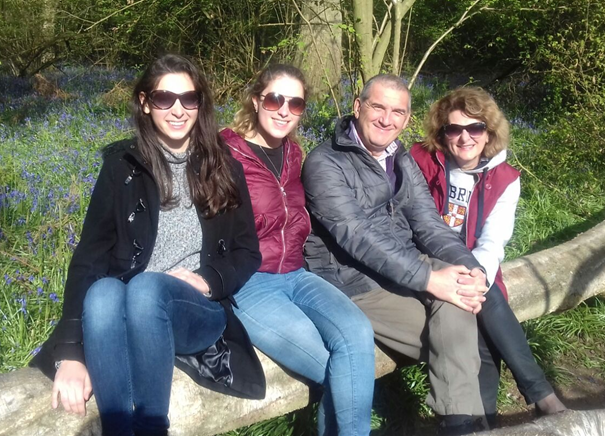 Marinko Markek with his family."As with every new role this one too brings a fresh inspiration, a new challenge, the sense of responsibility and inevitably just a tiny bit of apprehension," Markek states. "Notwithstanding that, I'm looking forward to working with the rest of the team in the Adriatic Union Conference and supporting to the best of my ability all of my colleagues, particularly the President and the Executive Secretary. I sincerely hope that our joint efforts will generate additional value for the corporate governance at the AUC, benefit all its constitutive parts and advance its mission in all areas of its operations."

Markek confesses that his favourite activity is Bible research and preaching about God and His revelation to man. He is a family man, a husband and father of two daughters. The AUC officers wish him and his family a warm welcome back to their homeland and ask God for a blessing over all of them. Markek takes office on 1 August 2021.

Zlatko Musija
As Pastor Zlatko Musija returns to his home Union, he writes, "After having a privilege to serve youth and youth leaders in the Trans-European Division, I am excited about returning back to Croatia with some new ideas and experiences. In my new responsibilities I would, above all, like to vindicate the beauty of God in the eyes of all people under my influence. My special desire is to help children and youth thrive, supported by loving friends of all generations. Also, I would like to see the church family embracing youth and children as its greatest source of potential for advancement and renewal. In the same way, I would like to see youth ready to embrace the challenge of sharing life-transforming knowledge of God's love with every person on earth."

A man of experience, Musija has previously worked in the Croatian Conference as a pastor, youth director, president of the Croatian Conference, president of the Adriatic Union Conference and finally youth ministries director in the Trans-European Division. On 15 September 2021 he will recommence his service in Croatia.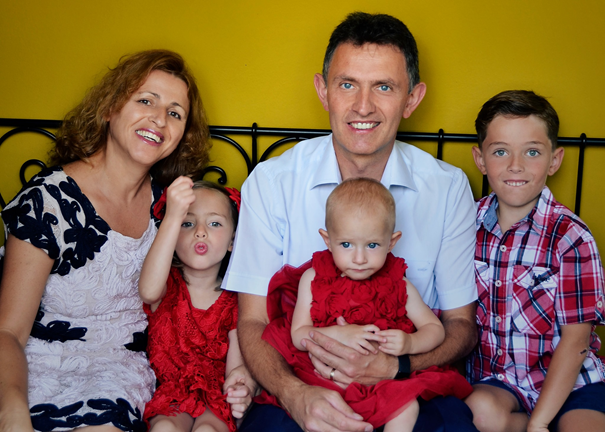 Pastor Zlatko Musija and his familyMusija is a husband and father of three children. He loves God and his church and especially the youth – something that he has abundantly manifested throughout his ministry. We also wish him a warm welcome, a happy return to his homeland and an abundance of God's blessings in his work.

In the next period, the Adriatic Union Conference wants to continue to provide quality support to church organisations in the area it cares about: the Croatian and Slovenian Conference and Albanian Mission. The Union wants to provide special care to their educational institutions: the Adventist Theological College and the High School in Croatia, as well as a kindergarten in Tirana, Albania. We believe that the latest staffing changes will help this mission to be performed with quality and to the glory of God.

Farewell to Pastor Jovan Radovanov
After three years of faithful and loyal service as Union treasurer and head of several union departments, Pastor Jovan Radovanov left his role for family reasons. We thank Pastor Radovanov for his successful cooperation during ten years of his work in the financial affairs of the church and wish him, his wife and children special blessings of God both for the exceptional service he has performed and for his future plans.
---
tedNEWS Staff: Victor Hulbert, editor; Deana Stojković, associate editor
119 St Peter's Street, St Albans, Herts, AL1 3EY, England
E-mail: This email address is being protected from spambots. You need JavaScript enabled to view it.
Website: www.ted.adventist.org
tedNEWS is an information bulletin issued by the communication department of the Seventh-day Adventist Church in the Trans-European Division. Readers are free to republish or share this article with appropriate credit including an active hyperlink to the original article.