30 April 2021 | Watford, UK [Catherine Boldeau]
COVID-19 is currently hitting India extremely hard. As of the 29 April there were 386,452 infections and 3,500 deaths reported in the previous 24 hours. The caseload has surged to 18.3 million cases.

The aggressive second wave of the pandemic has overwhelmed hospitals who are unable to arrange an adequate oxygen supply for the mounting case numbers. As hospitals across the country grapple with an influx of critically ill COVID-19 patients, the demand for medical oxygen has increased by 67% in the last nine days, this according to the Ministry of Health and Family Welfare.

The country has a chronic shortage of space on its intensive care wards. Doctors have described how people are dying on the streets outside the hospitals as the country struggles to cope.

What is needed?

Critical assistance is required to expand the number of ICU beds across hospitals, oxygen support services, medical equipment and PPE kits, vaccination services, supply and availability of medicines, enhanced testing facilities and to overcome the shortage of healthcare providers.

What is ADRA doing?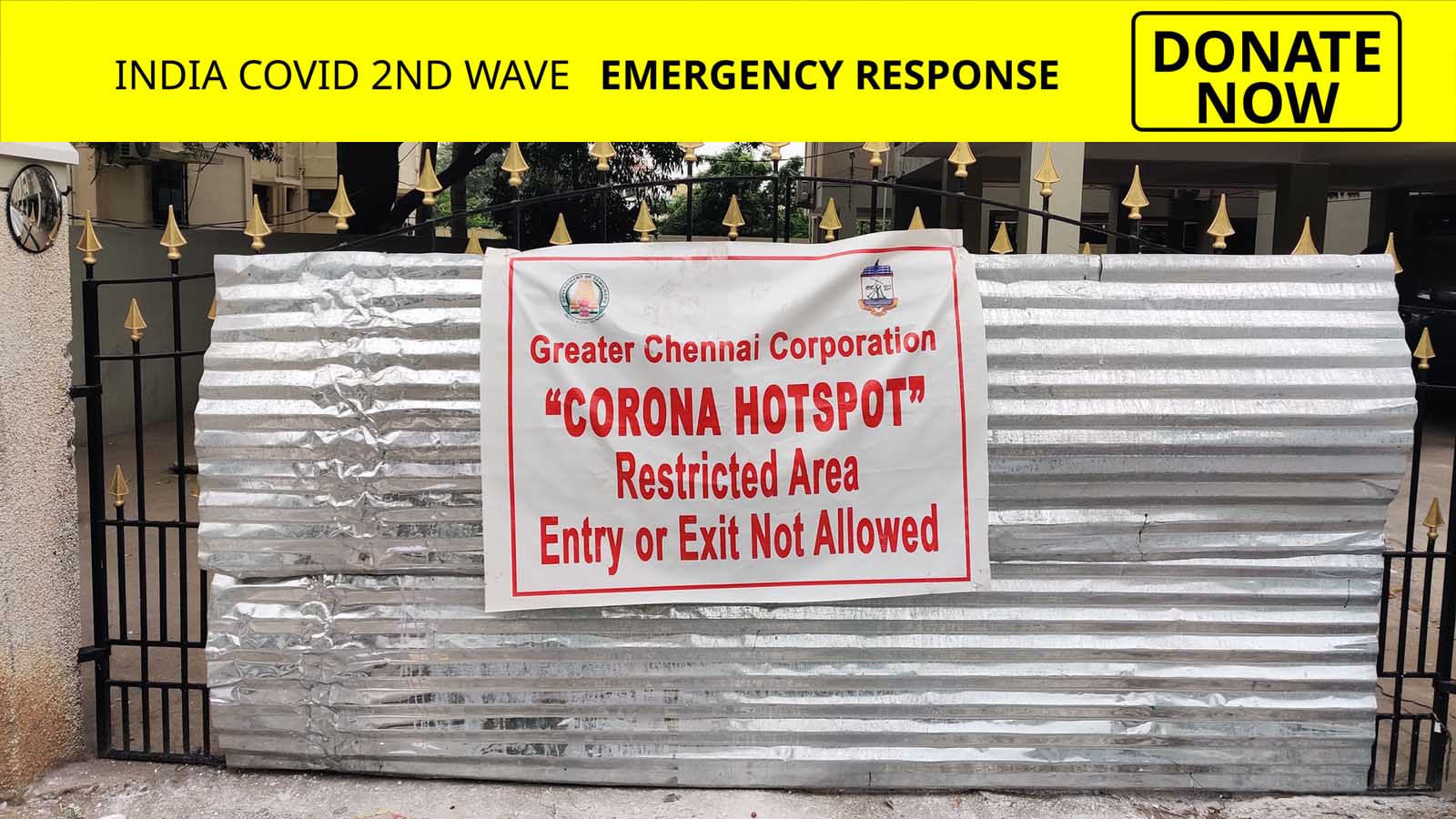 ADRA India is coordinating with the local government and Adventist hospitals to enhance their capacity to respond to the critical and immediate needs of treating and managing COVID-19 patients at their hospitals. ADRA India has proposed the following:

• Donate a Oxygen Generation Plant (OGP) to the METAS Adventist Hospital in Surat, Gujarat state. It's the biggest Adventist hospital in India and is one of the leading hospitals in the city. It's a 300 bed multi-speciality hospital. They have now converted the entire hospital to treat COVID-19 patients. So far they have treated over 10,000 COVID cases. They don't have an OGP and rely on daily oxygen cylinder suppliers.
• Provide PPE and medical equipment to two Adventist Hospitals in Pune and Bangalore as identified and requested by the Adventist Health Secretary.
• Support vaccine clinics in Delhi with staff and resources.

The response will be scaled up as more funds become available. ADRA has currently released US$250,000 towards the first phase of the response.

What can you do?

Please support the India COVID-19 Second Wave Appeal by donating at: https://app.donorfy.com/donate/C4311R6V76/IndiaCOVIDresponse
or via your local ADRA office.

---

tedNEWS Staff: Victor Hulbert, editor; Deana Stojković, associate editor
119 St Peter's Street, St Albans, Herts, AL1 3EY, England
E-mail: This email address is being protected from spambots. You need JavaScript enabled to view it.
Website: www.ted.adventist.org
tedNEWS is an information bulletin issued by the communication department of the Seventh-day Adventist Church in the Trans-European Division. Readers are free to republish or share this article with appropriate credit including an active hyperlink to the original article.