25 March 2020 | Budapest, Hungary [Tamás Ócsai]

The COVID-19 pandemic is not just a threat to our physical health, but equally a challenge for our emotional and relational lives. As the quarantine in China loosened, people went in unusual numbers to the offices to apply for divorce.i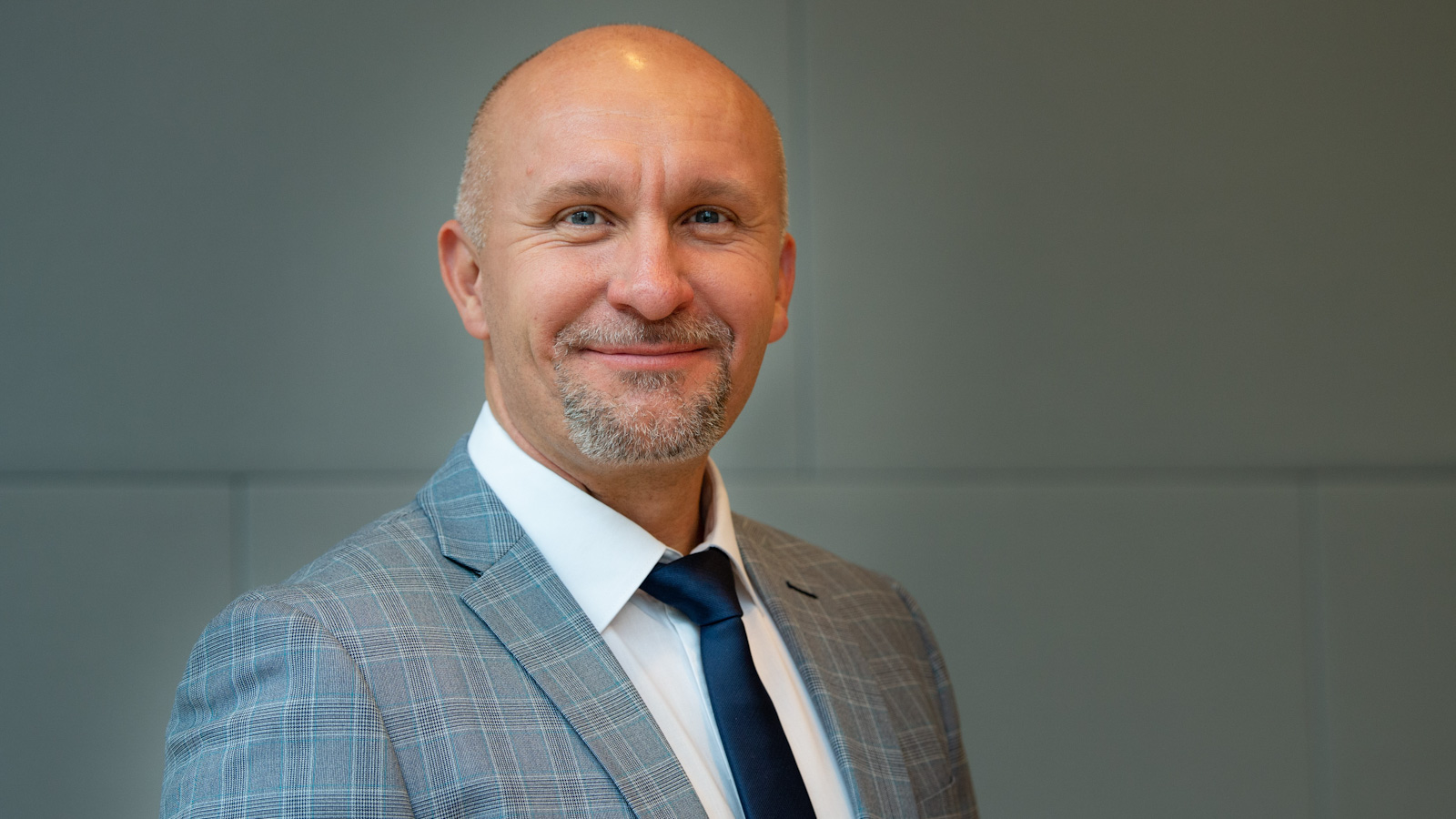 Gabor Mihalec, a pastor and a licenced couple therapist in Hungary.Couple therapists report that too much time together can raise tensions in a relationship that are perhaps not noted so much during the year. This is why many couples head for therapy after Christmas and summer vacations. Police officers equally report that long weekends and national holidays lead to a rise in domestic violence.ii

Gabor Mihalec is a pastor in Hungary and a licenced couple therapist. Recognising the particular family issues related to lockdown during the coronavirus crisis, he has started 'Couple-minutes', a ministry to support couples during social isolation.

Every evening at 9 pm Mihalec opens his personal Facebook page to a live event.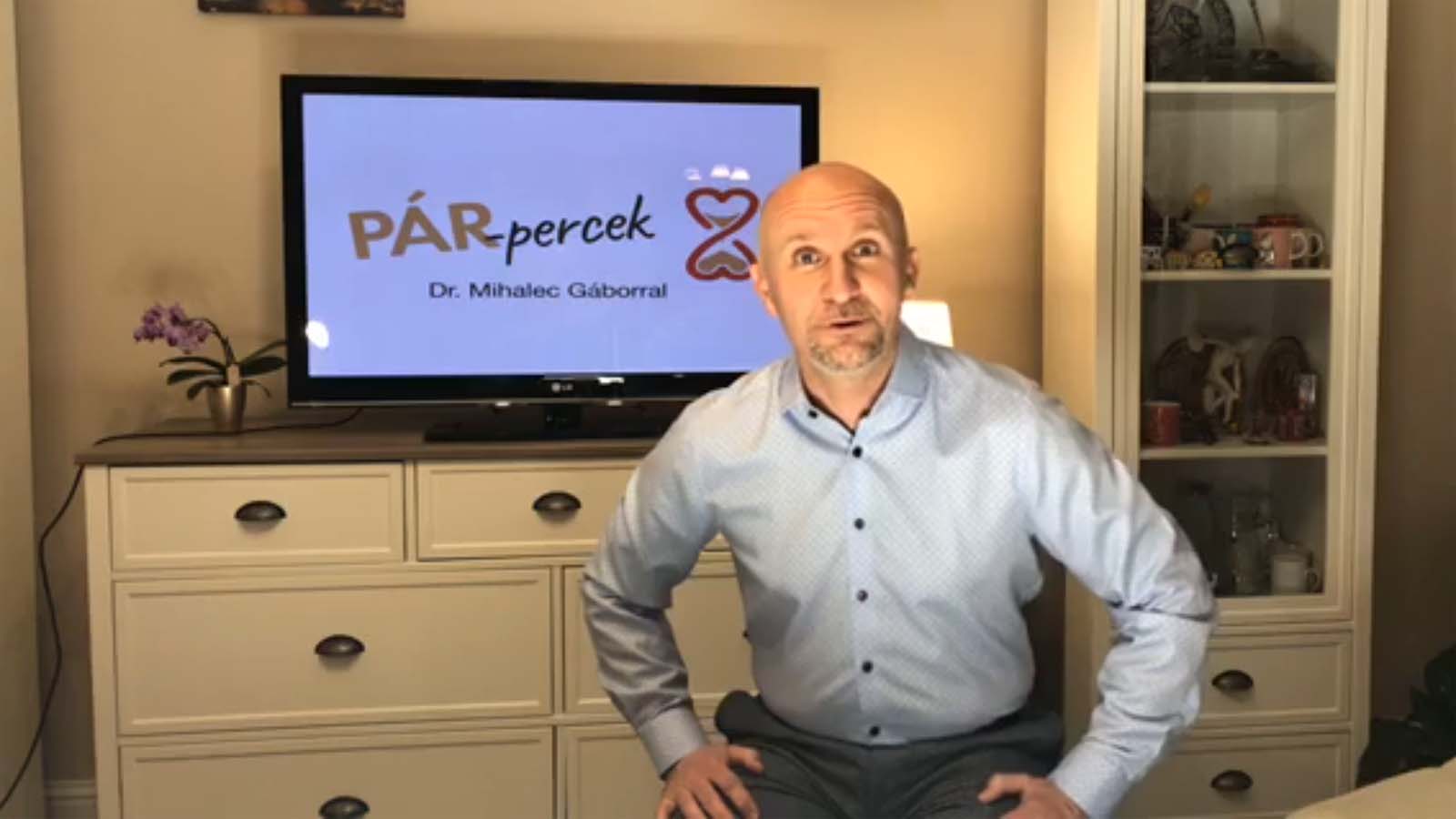 "I chose this time because the children are in bed, and the parents have finally some time for their relationship," he says. "I want to give them insights to spend this time in a creative and constructive way."

The feedback is much more than he expected. 400 people follow the live event every evening, and the number of those who watch the videos later during the next day reaches as high as 12,000 with many people sharing his advice across their social media.

Mihalec not only gives sound advice about conflict solving, effective communication and other important topics, but also answers questions from viewers that have come up in their relationships during the day.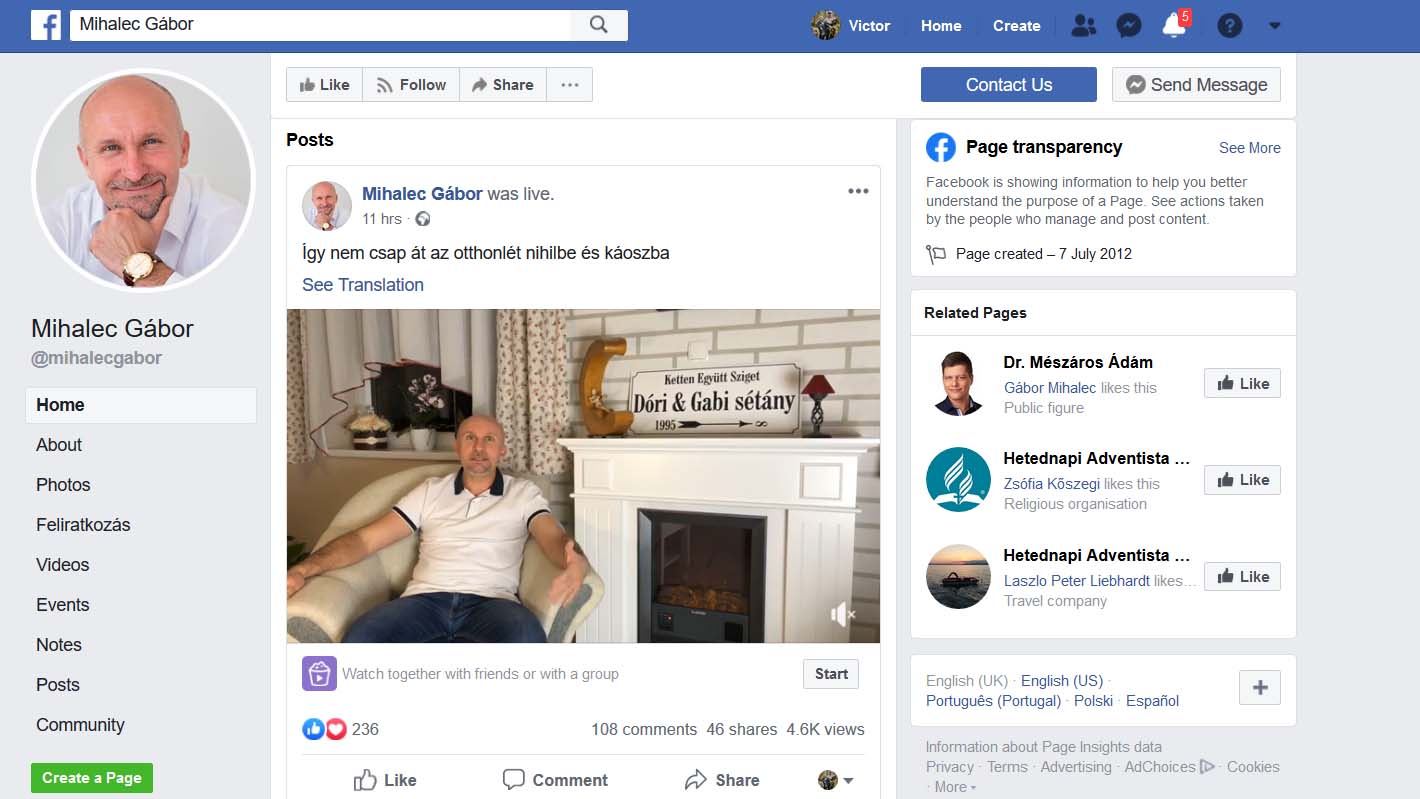 His unusual ministry has sparked an interest across Hungarian media. He has been interviewed by a national radio station, Kossuth, and many websites are sharing his videos. Hungary's leading financial magazine, HVG, published an article about the initiative, sharing it as a good example of how to ride out the crisis.

"The new door that God opened to us gives me more work than I had earlier," Mihalec stated. He can no longer travel as before but, he says, "it brought our family members even closer to each other." This new initiative, he concludes, "has become our regular common programme every single evening. I don't know anything about viruses, I am not able to heal people, but I am very happy that God showed me a way, how my family and I can be of benefit to the world in the time of need."
__________________________
i https://www.businessinsider.com/covid-19-peak-divorce-rate-chinese-cities-2020-3?r=US&IR=T
ii https://www.northamptonchron.co.uk/health/coronavirus/police-fear-rise-domestic-violence-more-people-are-quarantined-coronavirus-pandemic-2503497
---
tedNEWS Staff: Victor Hulbert, editor; Deana Stojković, associate editor
119 St Peter's Street, St Albans, Herts, AL1 3EY, England
E-mail: This email address is being protected from spambots. You need JavaScript enabled to view it.
Website: www.ted.adventist.org
tedNEWS is an information bulletin issued by the communication department of the Seventh-day Adventist Church in the Trans-European Division. Readers are free to republish or share this article with appropriate credit including an active hyperlink to the original article.