8 October 2019 | Katerini, Greece [Moses Siwale]

As a last opportunity before school and university, Adventist youth and their friends from across northern Greece met for a weekend at the Adventist Centre of Influence, POLIS, in Katerini, just a 45-minute drive south of Thessaloniki.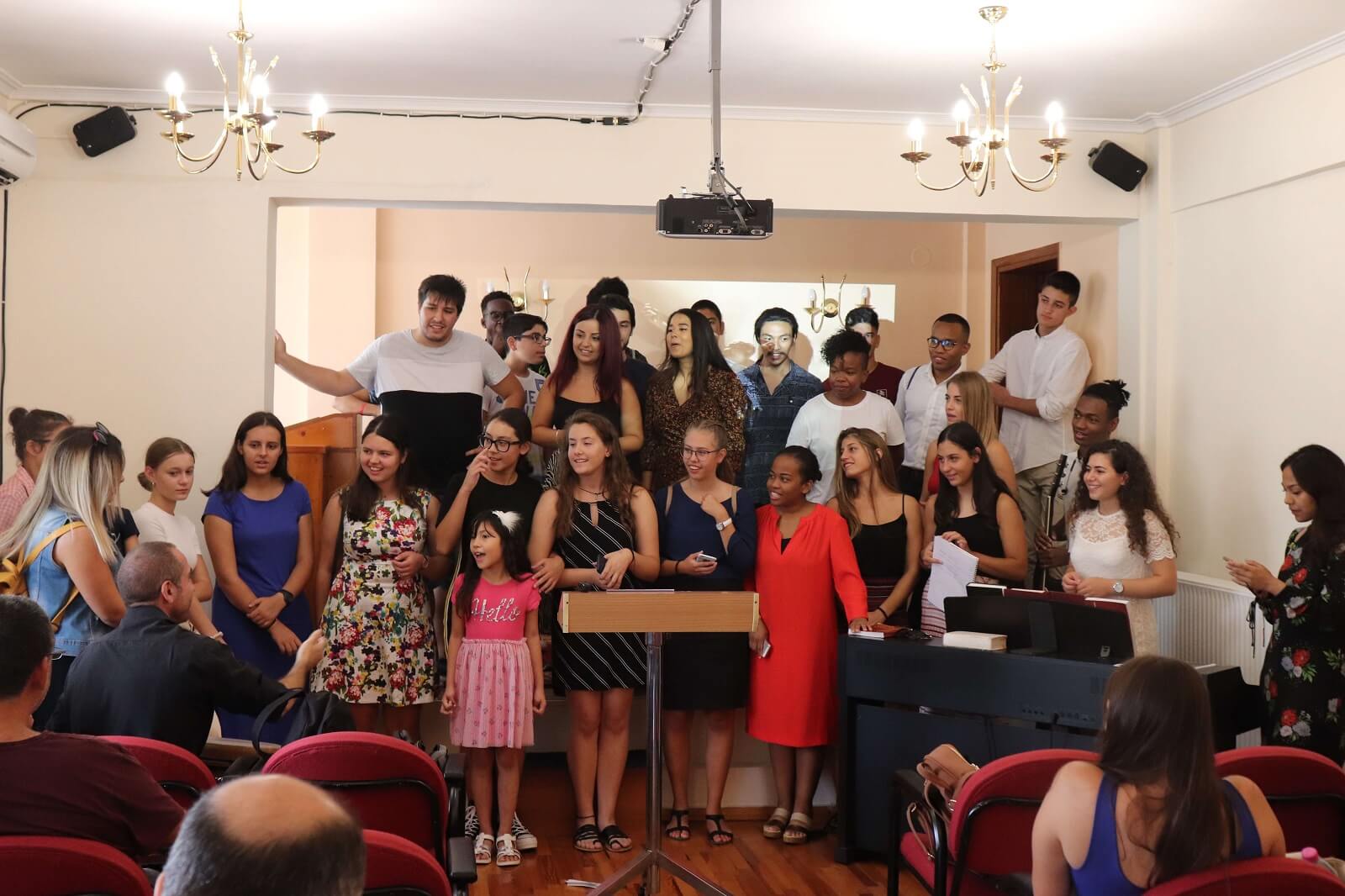 Youth participating in the service during the camp in Katerini.Throughout the second weekend of September, youth took time to recharge their spiritual batteries with fellowship, activities, practical advice on personal growth, and spiritual insights. It was the perfect way to end their summer.

The second youth conference in the north of Greece, the aim was to demonstrate to youth, in a very practical way, church and youth ministry activities. A special invitation went to children who have Adventist parents but who don't regularly attend a church. In addition, friends of regular church going youth were warmly welcomed and introduced to the Adventist church.

The theme of the conference was 'Advancing Youth' and was coordinated by the Greek Adventist Mission and run partnership with the Hellenic American College in association with the European Union. This project seeks to empower young people and young adults to become the better version of themselves in today's world of uncertainty.


Throughout the weekend the speaker, Miriam Siwale tackled topics concerning self-worth, self-value, self-confidence, each individual's strong points and weak points, how youth see themselves and how others see them, as well as setting up goals for themselves. Through a variety of activities, they were also able to open up about themselves and learn about and appreciate others.

Adventist youth pastor and youth leader, Moses Siwale, organised the event, and was the spiritual guide creating the intellectual connections between the practical advice offered by the seminar and active faith.

The local church helped with the organisational needs, especially by offering accommodation for the 35 youth both in their homes and in the local church building.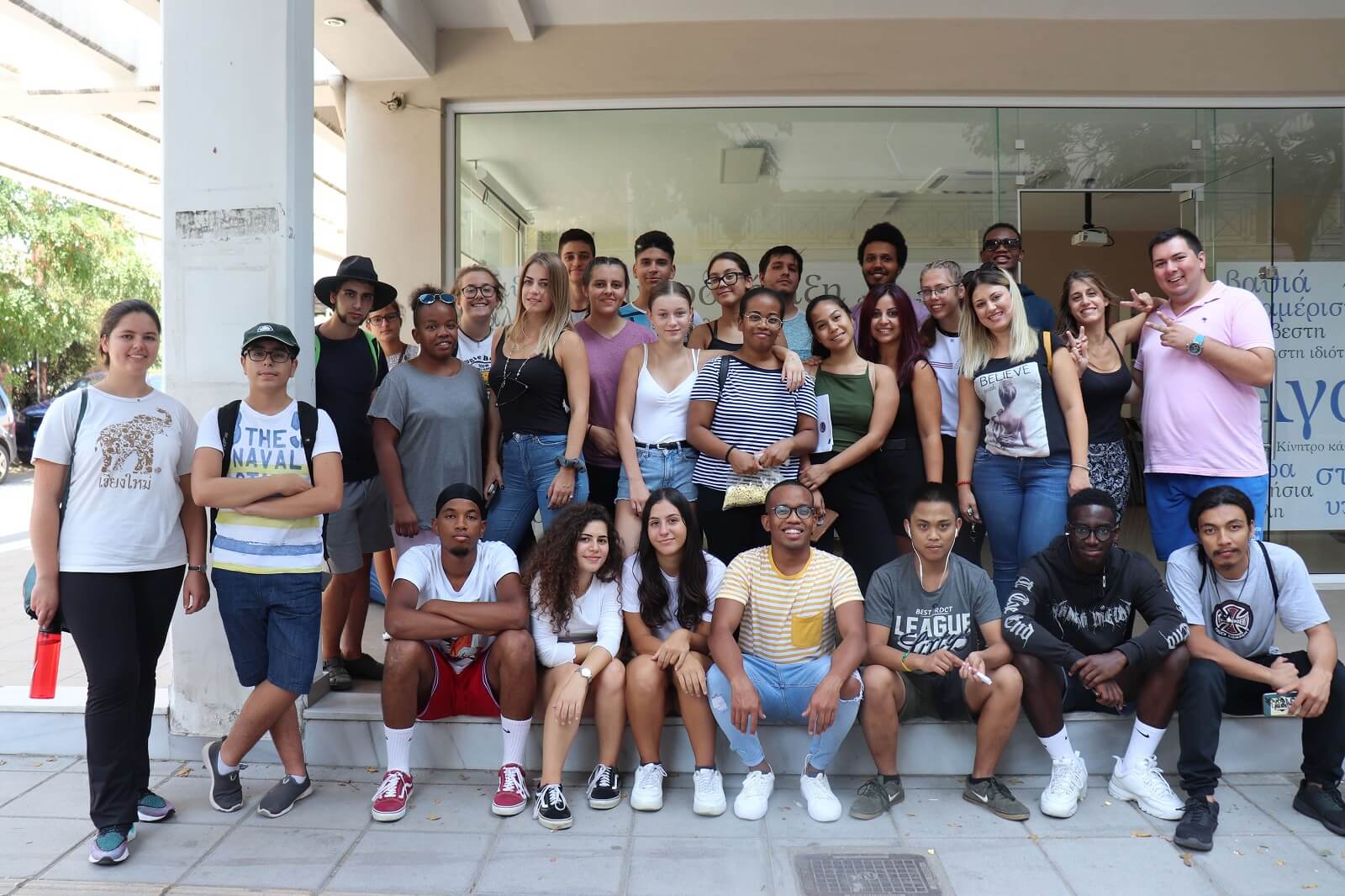 Fourteen-year-old Maria Daniela stated, "I learned that, when I put a goal in my life and for my future, I need to take certain steps first to accomplish and achieve them." She also confessed to having "lots of fun and made more new friends." She concluded, "I believe I got closer to God throughout this seminar, and I would go again and even bring friends to share this experience too."

Viktoria, a seventeen-year-old stated: "The conference in Katerini included one of the most important discussions about our age and helped me to decide on self-improvement and seek fulfilment of the goals developed at the conference."
---
tedNEWS Staff: Victor Hulbert, editor; Deana Stojković, associate editor
119 St Peter's Street, St Albans, Herts, AL1 3EY, England
E-mail: This email address is being protected from spambots. You need JavaScript enabled to view it.
Website: www.ted.adventist.org
tedNEWS is an information bulletin issued by the communication department of the Seventh-day Adventist Church in the Trans-European Division. Readers are free to republish or share this article with appropriate credit including an active hyperlink to the original article.