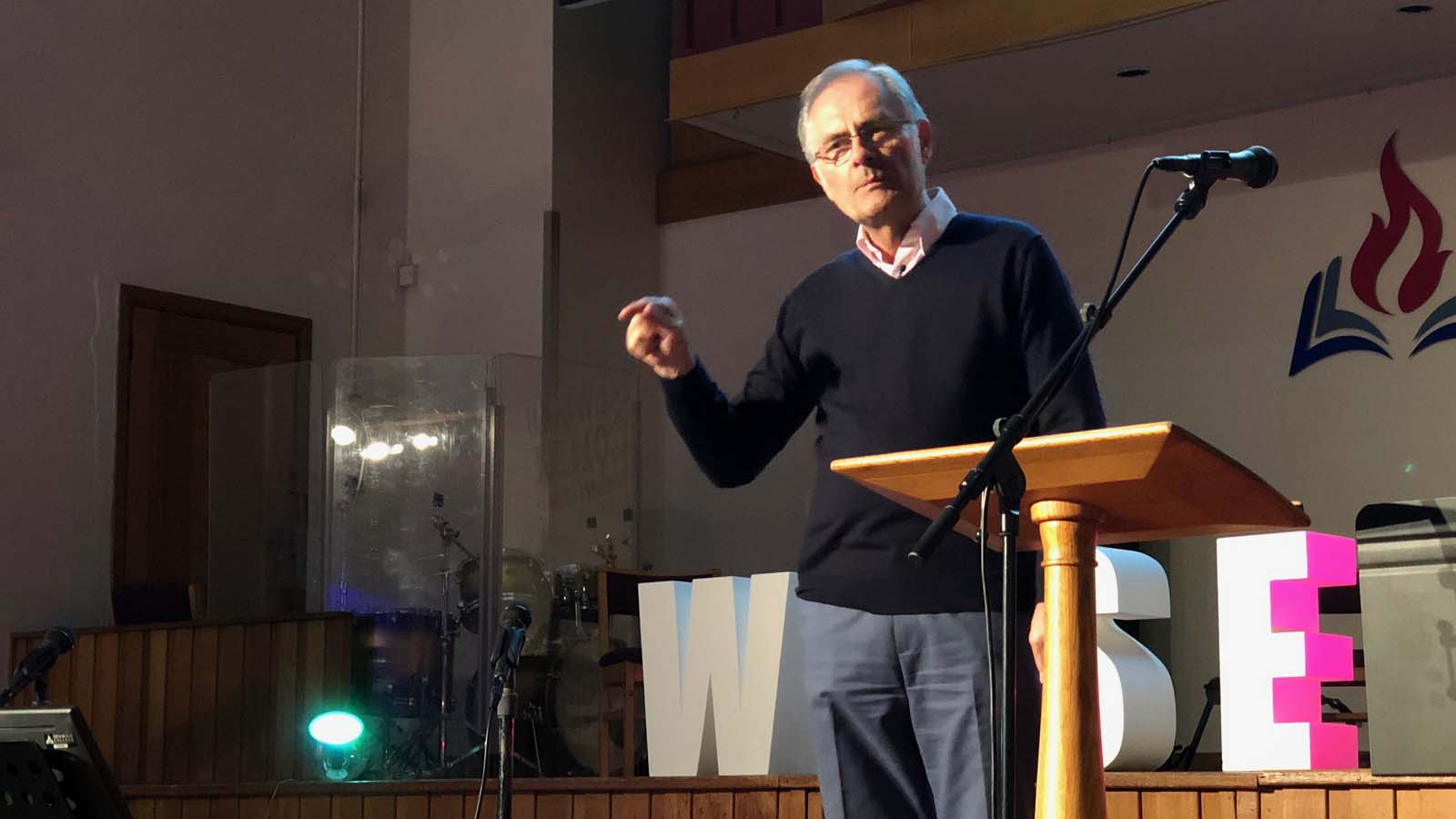 Sometimes Bible characters seem very distant – unrelated to our modern, 21st century lives. Dr Laurence Turner, an eminent Old Testament scholar, has the ability to bring them to life with real, practical lessons for today.

For one week, 21-28 September, Turner enthralled students and the surrounding college community as he delivered a series of powerful presentations during Newbold's Week of Spiritual Emphasis (WoSE). He shared inspirational lessons from the lives of Bible characters, underlining the title of the programme: "Men and Women Just Like Us".

Turners desire was to let students know that "the Christian life is a journey, not a destination. Our aim should be to have enough humility to desire a continuing growth in self-reflection and maturity." He appeared to succeed:

"Dr Turner made interesting comments about Bible characters such as Esther and Daniel, but especially about Joseph [Jesus's father]," said Daniel Dos Santos, a student at Newbold's English Language Centre. "I never thought about him in that way, how he lost his reputation because Mary was pregnant before they were married."

Anette Frank appreciated the exploration of the relationship between Abraham and Sarah. Watching the presentation on Facebook she stated, "Thank you, Laurence Turner, for the way you shared this important lesson!"

As a former head of Newbold's Department of Theology, Turner provided down-to-earth talks each evening and on both Sabbath mornings, taking time to reveal how God uses ordinary people "just like us" to achieve extra-ordinary things. He explored the lives of well-known Bible characters such as Abraham and Sarah, Samson and David and talked about the faith-building benefits of revisiting Bible narratives.

Turner also spoke about the lesser-known Heman the Ezrahite, author of Psalm 88, to illustrate how the psalmists expressed negative emotions unreservedly as part of their worship; often ending on a positive note. That touched the heart strings for one person who responsed, "I find myself in a dark place, I doubt. I don't feel my connection with Jesus as I would like, but I do still pray and have faith. It is very confusing, but you have encouraged me that there is a way through and I will find it."

"We are pleased with the success of this semester's programme," said Newbold alumnus and Acting Campus Ministries Coordinator, João Macedo. "Dr Turner was amazing and he was backed up by the hard work of a lot of people," he added. "The planning team did a marvellous job and they put on great programmes day after day. This was the best attended WOSE of the last few years."

The two Sabbath morning services can be viewed on the Newbold Church YouTube channel.
Videos of all Dr Turner's evening talks are available on the College's Facebook page.
---
tedNEWS Staff: Victor Hulbert, editor; Deana Stojković, associate editor
119 St Peter's Street, St Albans, Herts, AL1 3EY, England
E-mail: This email address is being protected from spambots. You need JavaScript enabled to view it.
Website: www.ted.adventist.org
tedNEWS is an information bulletin issued by the communication department of the Seventh-day Adventist Church in the Trans-European Division. Readers are free to republish or share this article with appropriate credit including an active hyperlink to the original article.