25 August 2019 | Binfield, UK [Kirsty Watkinds/tedNEWS]
What brings a student back to Newbold after a 30+ year gap? Ask the sixty or so alumni and former staff who gathered at Newbold's 1980s Reunion 2-4 August and they respond enthusiastically.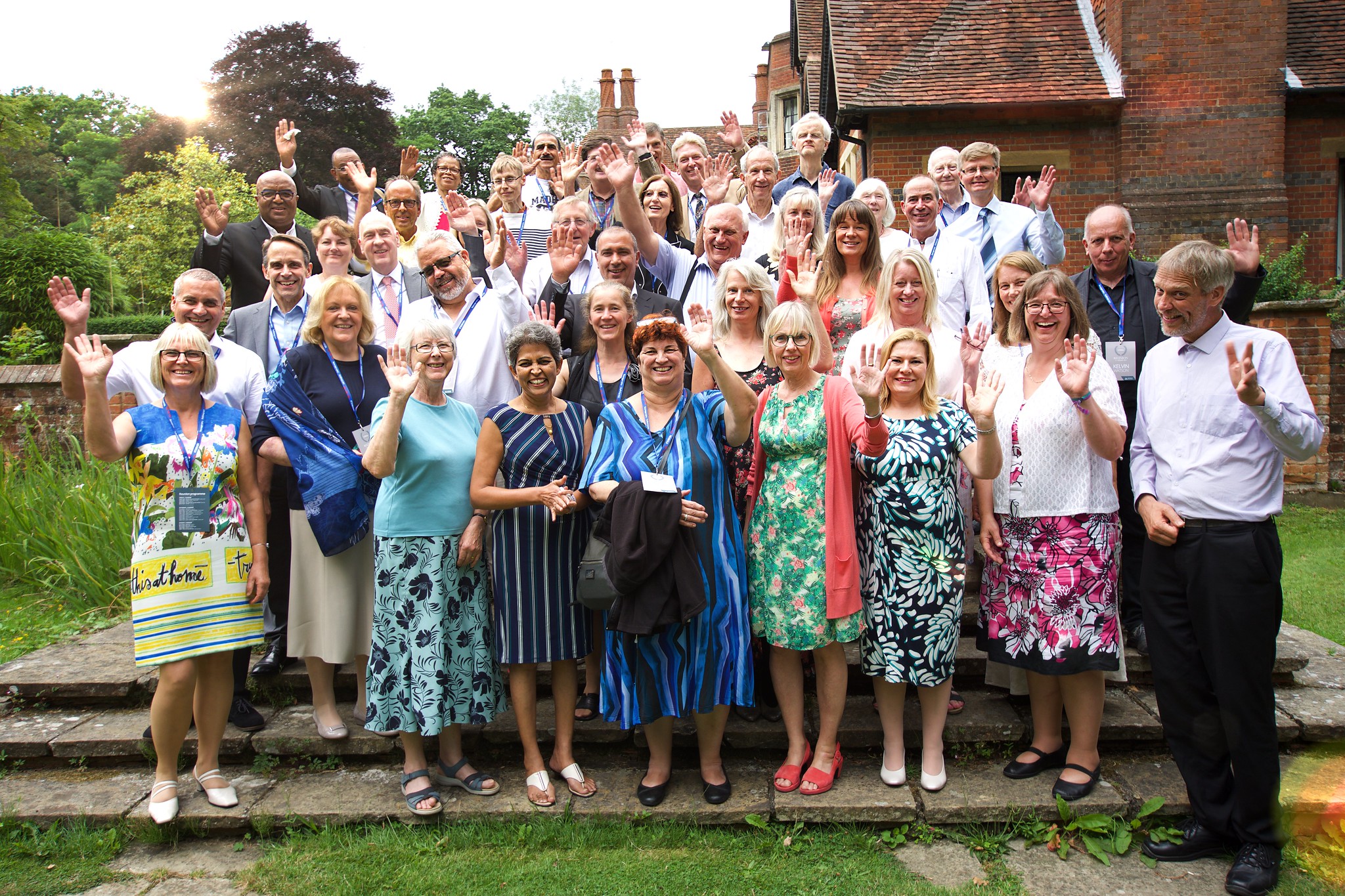 Alumni gather for the traditional photo in the same spot where they posed in their graduation gowns in the 1980's. [All photos, Newbold PR]
"I just wanted to let you know how overjoyed I am to have visited Newbold again," one participant shared in a spontaneous email to Newbold principal, Dr John Baildam. "It was an incredible highlight… Meeting old friends and teachers, and reconnecting as we did, was a dream come true. I am still overflowing with happiness and thanks to God."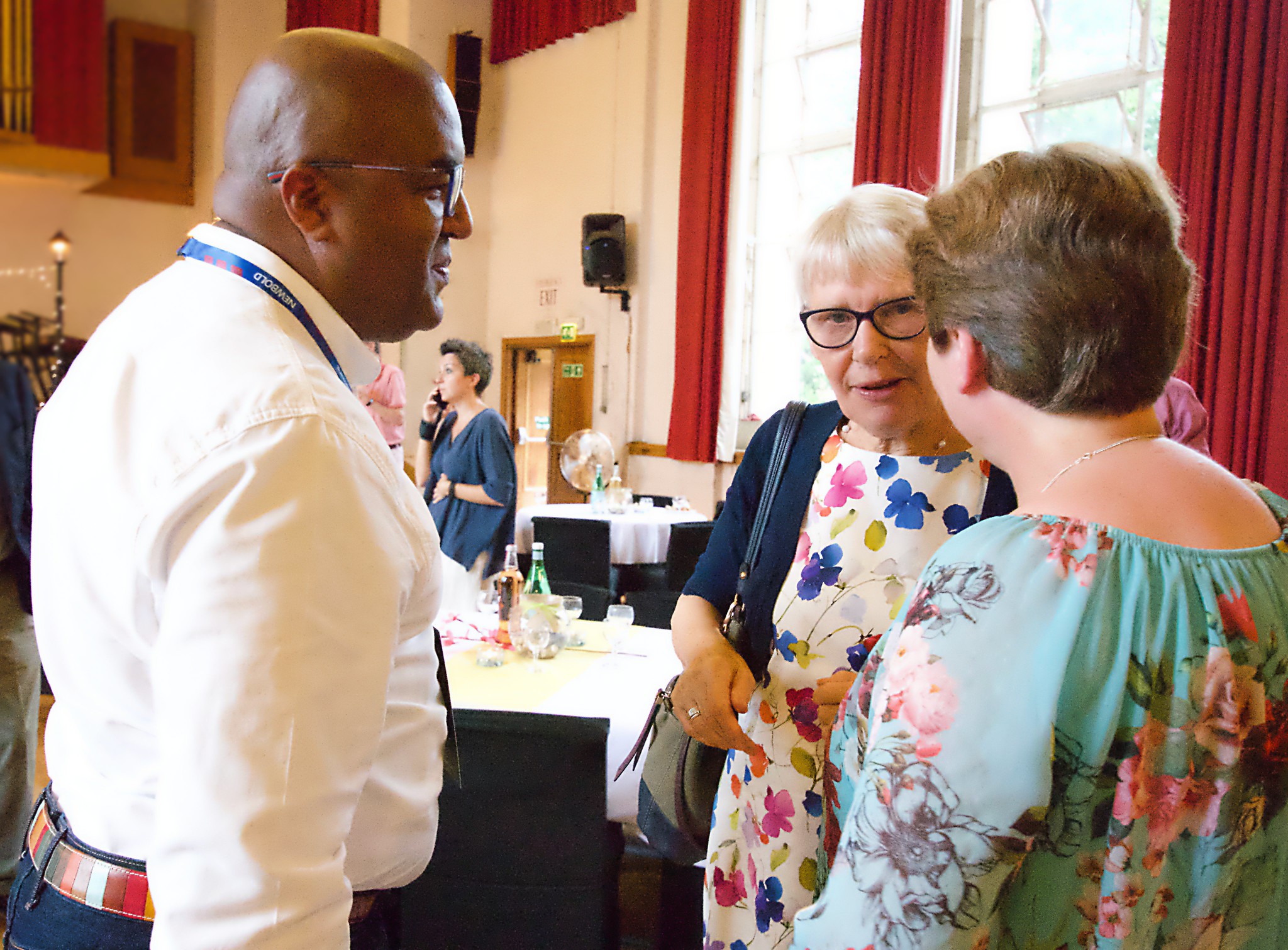 One of those teachers is Helen Pearson. She was equally delighted to catch up with students from the time when she taught various writing and communication subjects. What thrilled her even more was to discover the value systems they developed.
"The theme for my conversations this year seemed to be hospitality and welcome," Pearson said. "I had two consecutive conversations with European Newboldians who mentioned very casually how they have supported and taken into their homes children and young people from refugee families. In some cases they had welcomed whole families of children separated from their living parents in tragic circumstances."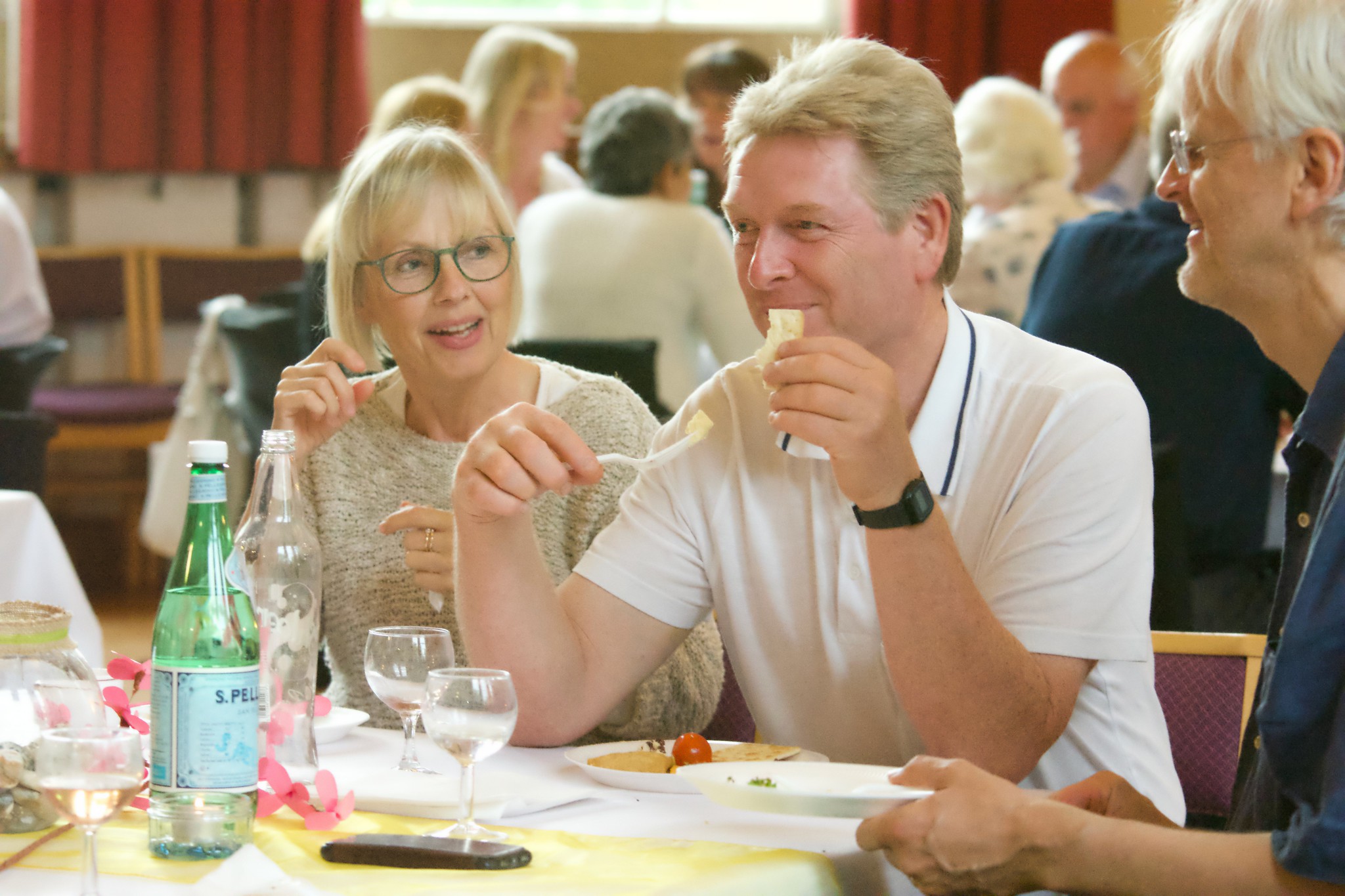 Those conversations made an impression. "The compassion, courage and wisdom with which these different Newboldian families obviously and very practically live out the gospel touched me deeply," she said. Their descriptions of how they supported their guests - their spirit as they struggled alongside the visitors as they come to terms with the personal, social and cultural demands of their new lives chimed well with Newbold alumni Isobel Webster's Sabbath morning sermon about practical Christianity, When the Rubber Hits the Road.
She was supported by other alumni during the early and family services in the Newbold Church Centre, with worship leading by Douglas McCormac and the children's story from Erica Hole.
Sakari Vehkavuori noted that it was "very exciting to see some good old friends and especially Dr Baildam, who is so full of energy and humour." No doubt Dr Baildam's language skills played an important part in developing Pastor Sakari's own particular sense of humour and fun. Sakari also added, "It is also very exciting to see how the college is developing with major plans under Dr Baildam's tenure as a principal."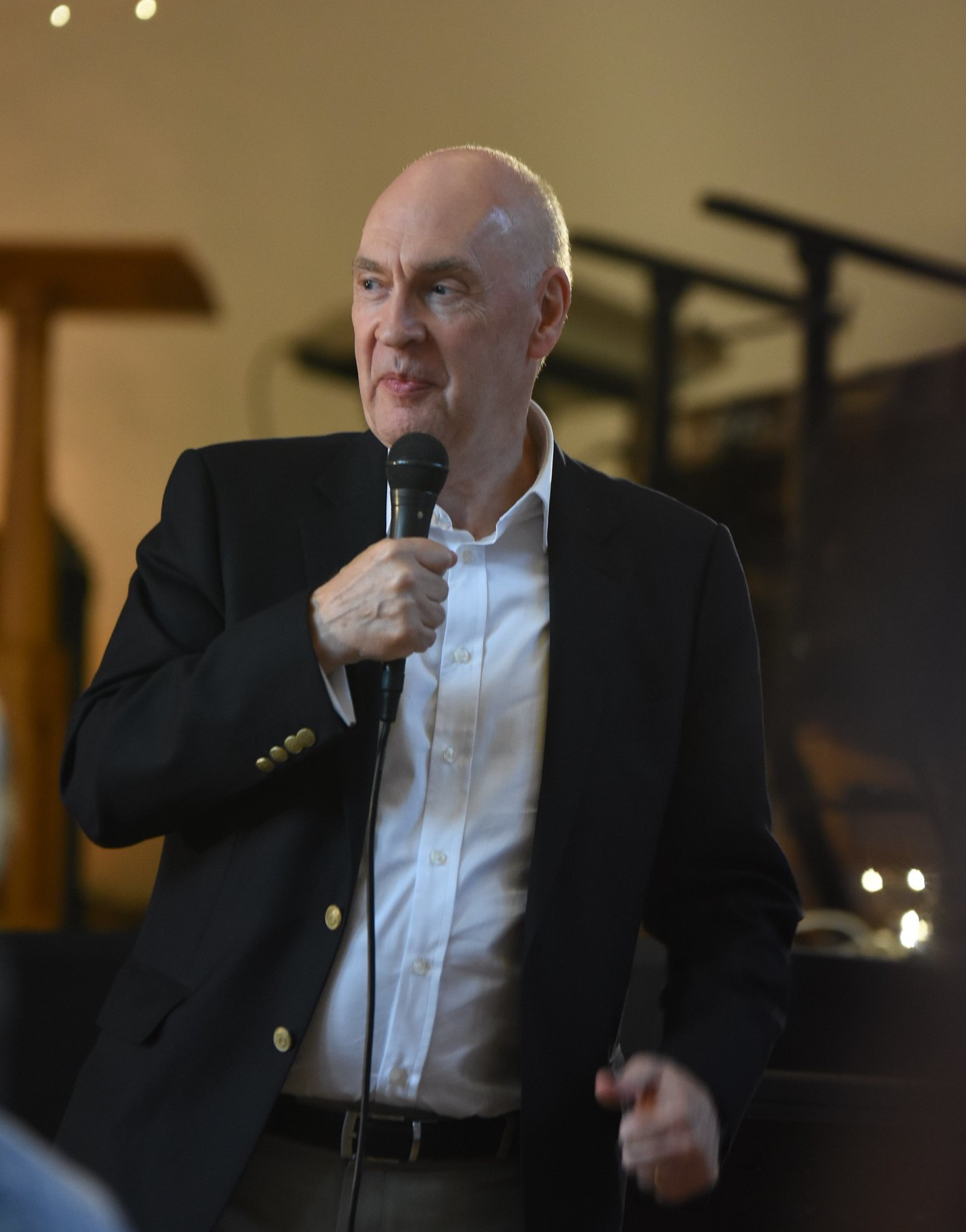 Dr John Baildam: "We are merely taking care of the College for the next generation."Those major plans were ably demonstrated as alumni met, Friday evening, in the recently-renovated Moor Close Suites. In addition to a vespers programme, Baildam updated attendees on Newbold's current programmes, its campus renovations including the Sports Hall-Auditorum, its new programmes such as the Year in Mission and Service and the British Cuture Study Tour, and the ways Newbold is interacting with the local community.

Baildam concluded by reminding attendees that no one ever owns Newbold, but that "we are merely taking care of the College for the next generation." With a generous alumni he thanked them for supporting Newbold over the years.
One of those alumna, Heather Haworth, nostalgically spoke about Recollections for the vespers component of the evening, focusing on God's leading and His bringing us to where we should be. The evening also featured special music from Brian Webster.
Susan Jacquet (nee Dunton) sneaked through the the door as it was really her husband, Pierre-André Jacquet, who is the 'real' alumnus. However, as a former student at Reading University during the '80s she visited Newbold both then and again in the '90s when her parents, Hugh and Britta Dunton worked there.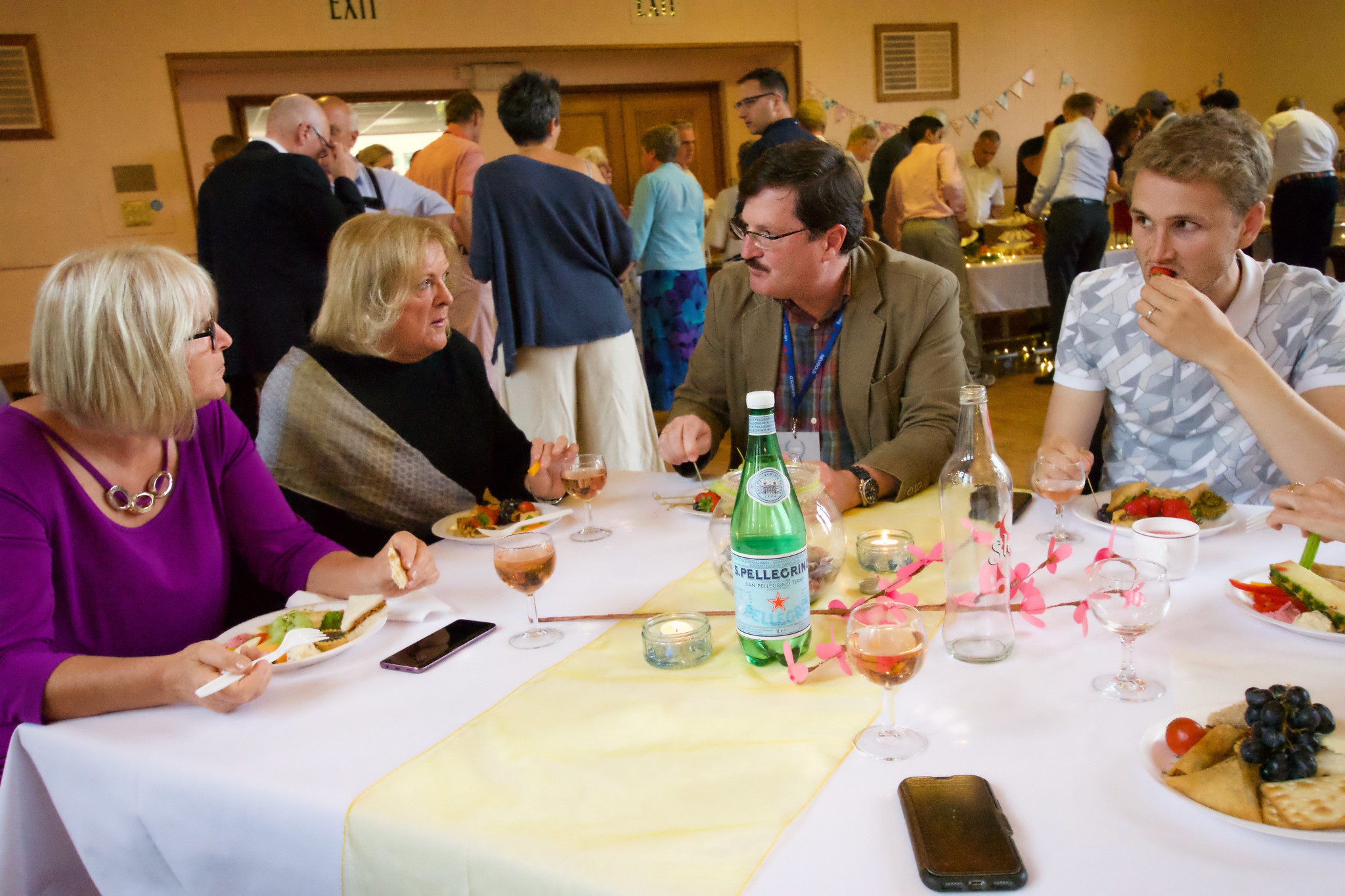 "I tagged along and am very glad I did so! We were both really impressed by the organisation of the weekend, as well as by discovering the amazingly dynamic and proactive approach Newbold is taking to the many challenges facing it," she wrote. "Discovering the Moor Close Suites was a highlight, along with the Sabbath morning worship and the delicious Saturday dinner notably featuring many funny and moving short testimonies from various alumni regarding their time at the College."

Edeltraut Krebelder Arseni said she thinks reunions are important because they provide the opportunity to catch up on the lives of friends made while at Newbold. "It's so nice to hear how God has led everyone and how their lives have gone," she s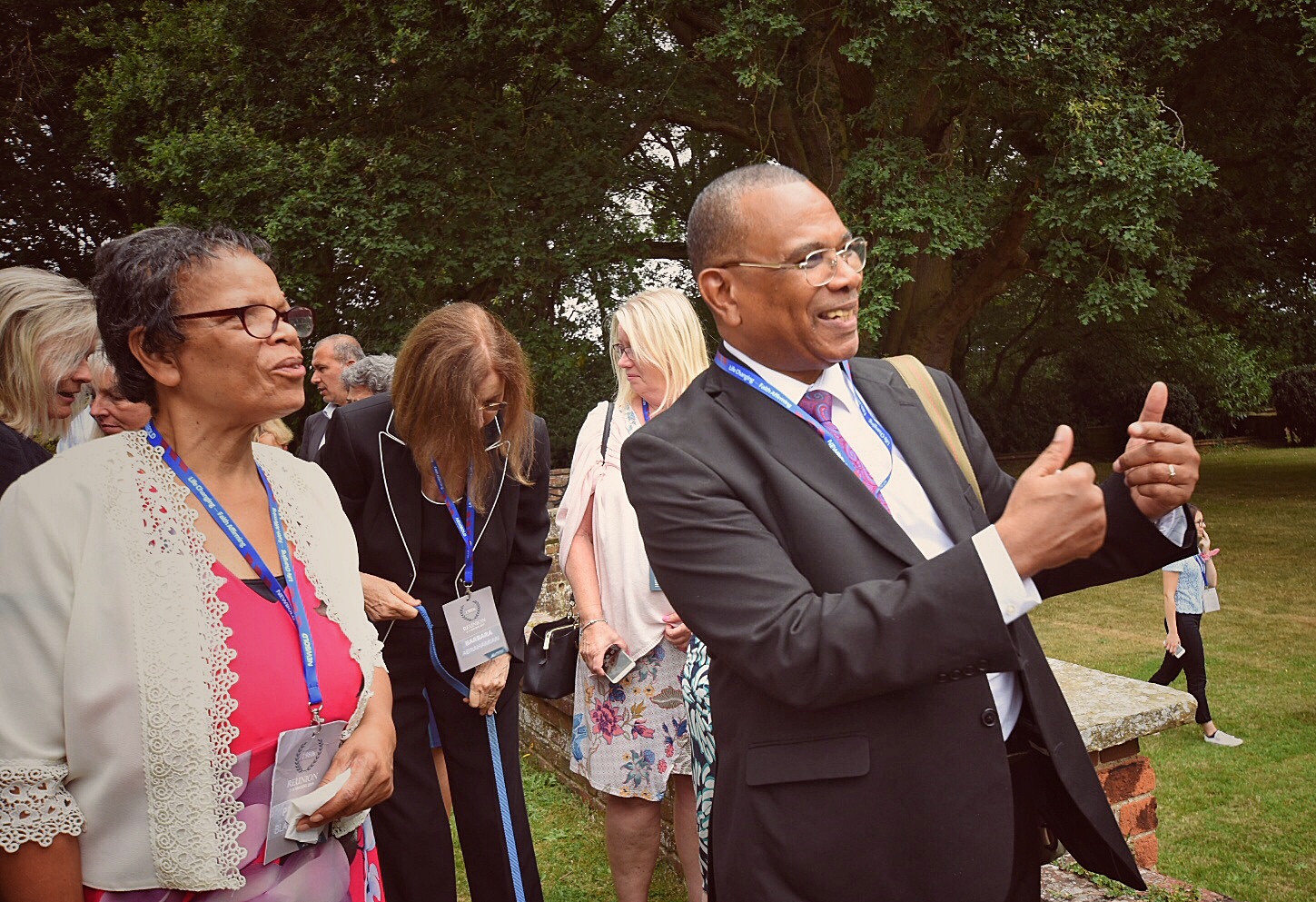 aid. "I think it's a really beautiful idea to have reunions and I'm looking forward to coming to the next one!"
That 'next one' will be held 28-30 May 2021 as the College celebrates 120 years of Newbold. Those attending the 2020 General Conference Session in Indianapolis will also have opportunity to meet up. [Read a report of the 2015 Newbold meet at the San Antonio GC Session.]

For more information on upcoming events, visit the alumni page of the Newbold website. More photos from the weekend are available on the Newbold Flikr account.
---
tedNEWS Staff: Victor Hulbert, editor; Deana Stojković, associate editor
119 St Peter's Street, St Albans, Herts, AL1 3EY, England
E-mail: This email address is being protected from spambots. You need JavaScript enabled to view it.
Website: www.ted.adventist.org
tedNEWS is an information bulletin issued by the communication department of the Seventh-day Adventist Church in the Trans-European Division. Readers are free to republish or share this article with appropriate credit including an active hyperlink to the original article.