11 April 2019 | Mostar, Bosnia and Herzegovina [tedNEWS with Caleb Quispe]
The Mostar Adventist church totally disappeared during the Balkan crisis of the 1990s. Now two young church planters, with the support of the Conference and church members, are aiming to replant a church in this historic city in the centre of Bosnia and Herzegovina.
'Život Plus' is their latest initiative – a weekend of Lifestyle Medicine lectures and a Health Fair, together attracting the attention and participation of both Croatians and Muslims from across the 100,000 inhabitants of the city with no Adventist Church and only four Adventist members in the entire area, one of them living in Mostar. It is a highly traditional city that has always been an evangelistic challenge for Adventists.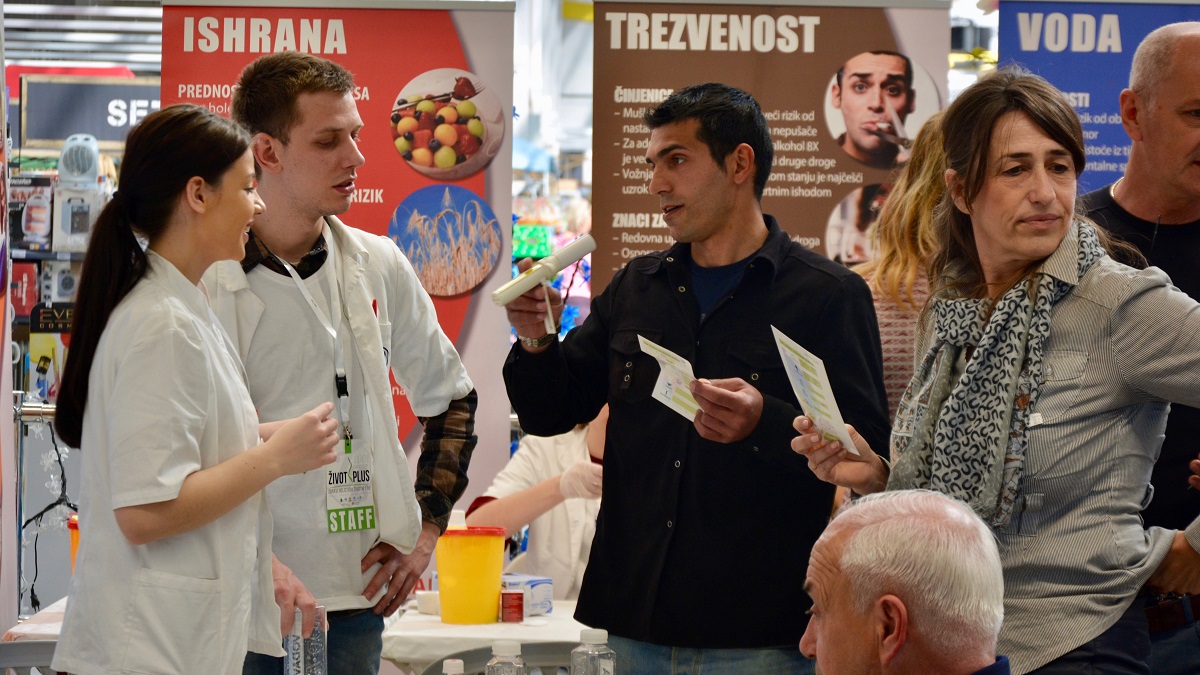 All photos: Bosnia & Herzegovina ConferenceThose statistics are no distraction. Following Jesus' method of mingling with people and helping them with their needs, they worked with 'Život Plus' for over a year to implement a programme that promotes holistic health: mental, social, physical, and spiritual. The aim was to provide a variety of activities, seminars and workshops that would catch the attention of the local population in the city of Mostar, a well-known city in the Balkan area that has been a challenge to reach for many years with the Adventist message.
The health weekend finally went public from 22-24 March 2019 with lectures about lifestyle medicine in the main city hall and a Health Fair on the final day.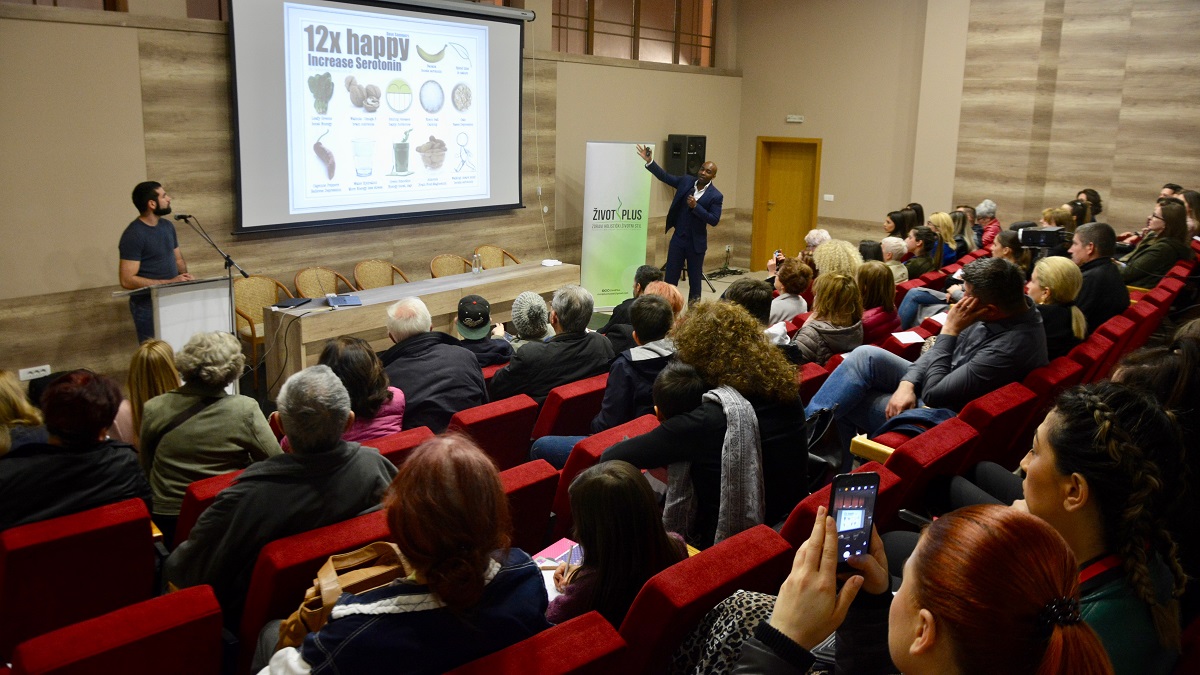 Dr Chidi Ngwaba, a UK-based expert in lifestyle medicine, hosted topics on diabetes, depression and heart diseases and how lifestyle changes can improve and reverse these conditions. Every night the hall was filled with people who not just listened but had the opportunity to ask questions and get personal answers to their own problems. This has raised expectations for future planned lectures and events in the city.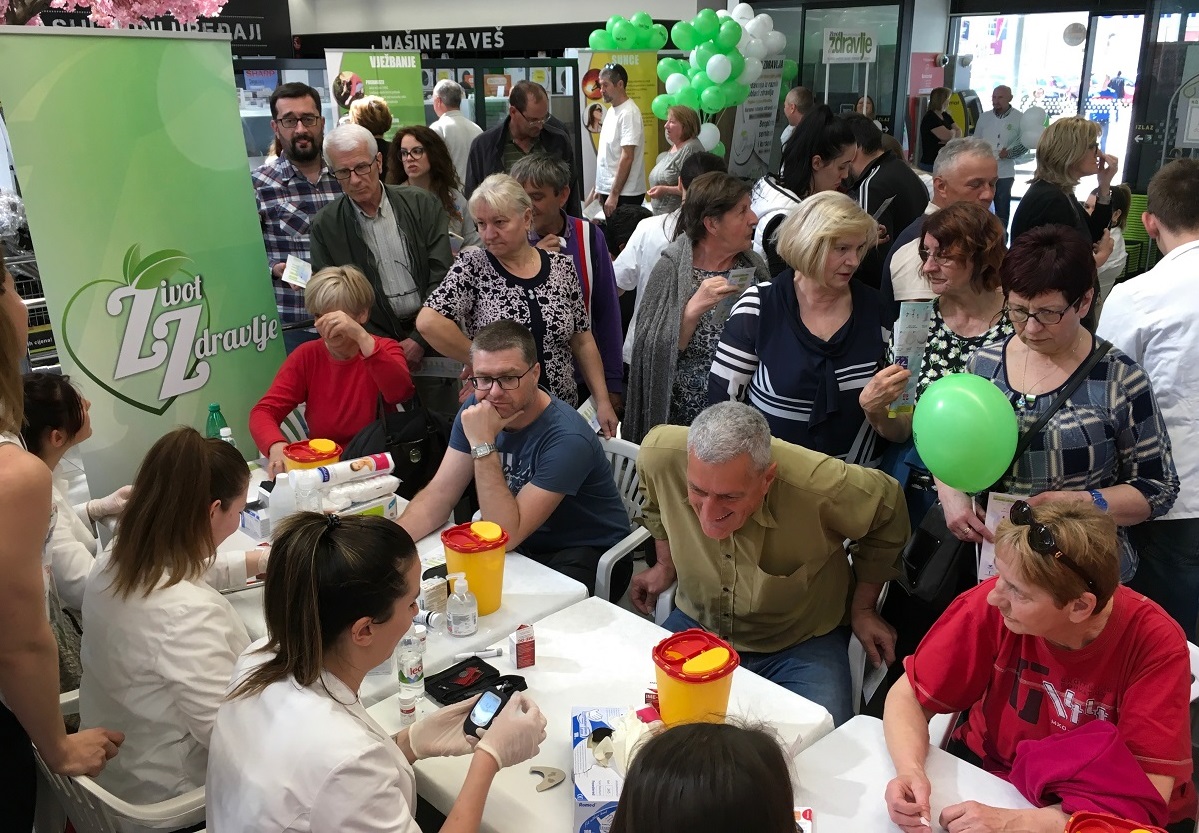 The Health Fair was organised in TC Bingo, a large mall that attracts many hundreds of people on a daily basis, but especially on Sundays, the chosen day for the fair. The free health check-up attracted a large number of citizens, who came invited by the local news, the radio, or the lectures. They gladly received check tests of their blood pressure, heart rate effort, blood sugar level, cholesterol level, body mass index, lung capacity, and professional advice from doctors who volunteered for the fair, moved by the goal of the organisers to help people.
This was one of the unique aspects of the outreach. Students from the Faculty of Medicine at the University of Mostar, and Health Care Studies from the University of Džemal Bijedić in Mostar, were keen to volunteer, talking to the attendees and guiding them through the check-ups. While the 25 volunteers were not Adventist, they were inspired to join church leaders in helping Mostar's population to understand and care more about their health. Results were really positive as people became more aware and willing to learn how to take better care of their health. Every single participant left their contact details in order to be invited to future seminars. More than 220 people participated and all of them left feeling grateful as well as aware of the condition of their own health.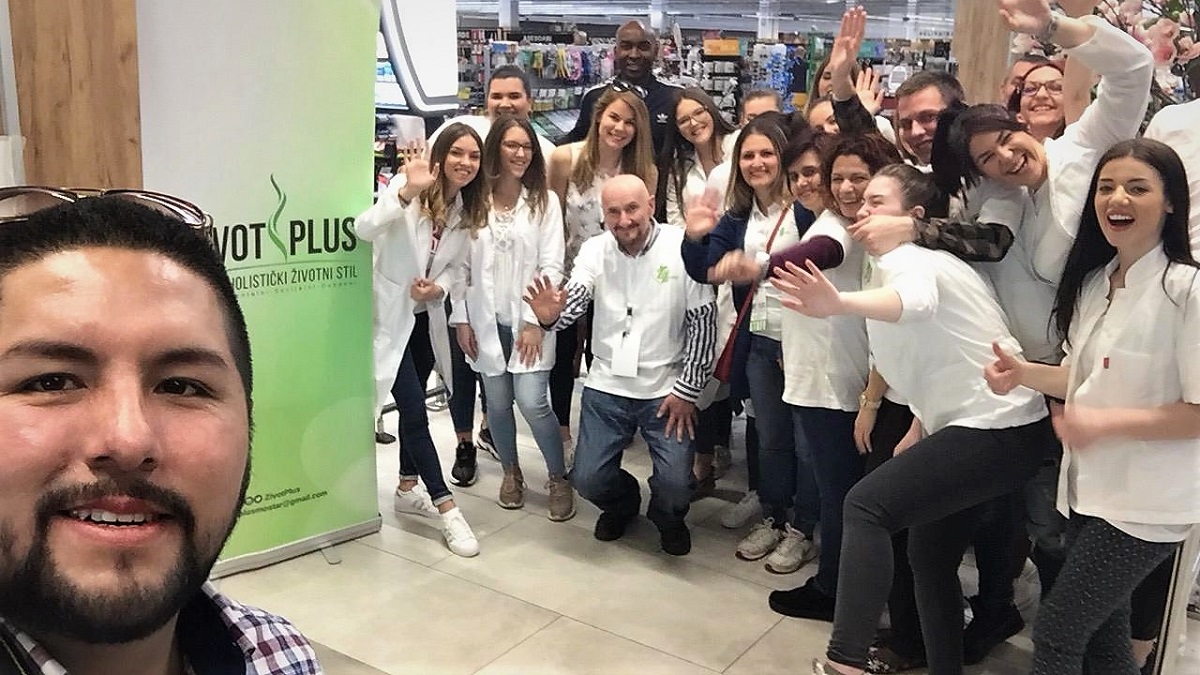 As for the volunteers, both doctors and students had great smiles across their faces in a mix of happiness combined with tiredness at the end of a long day.
"We are ready to cooperate anytime again," said Josipa, a nursing student who spent the day helping in the Health Fair. One of the doctors emphasised, "We are interested in the condition of our citizens, this was a great idea and I am happy I helped."
"This weekend took a lot of time and also resources to be prepared and done well, I am amazed for how God has led everything so far," reflected Anita Ördög, the main organiser of the Health Weekend.
Both events were covered by local news, whose reporters were touched by the deliberate intention of helping Mostar's population. They were very interested in the perspective of preventive health and integral health promoted as topics that can help Mostar's population develop a better, healthier and happier life.



Bo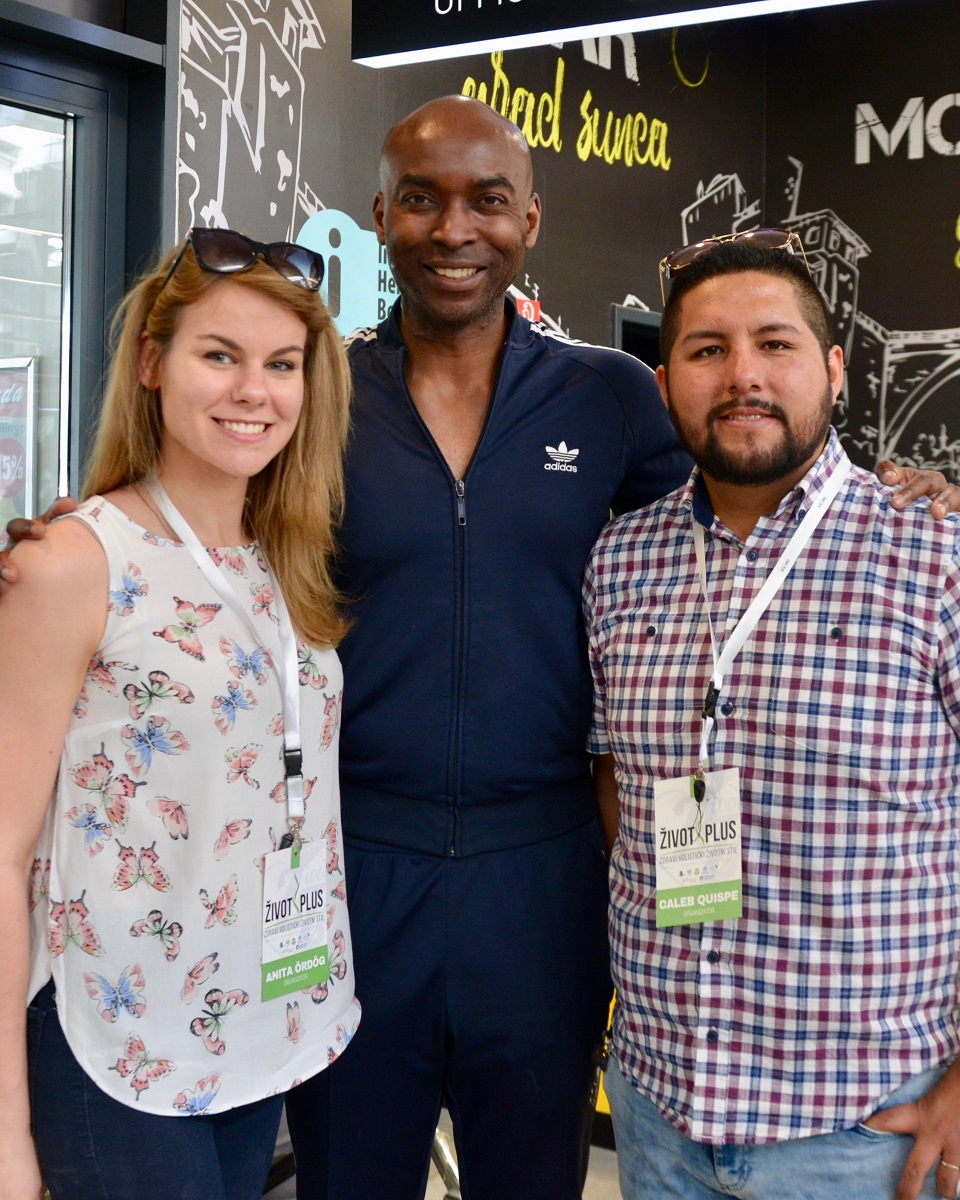 Dr Chidi Ngwaba (centre) with the organisers, Anita Ördög & Caleb Quispesnia and Herzegovina is a country with a great missional challenge, but with a committed group of pastors and administration. In Mostar, the follow-up will continue with a programme prepared by 'Život Plus', supported by the Administration and the Health Department of the Bosnia and Herzegovina Conference as a non-profit organisation created to work among the Croatian and Muslim populations in the country. It is led by a husband and wife pastoral couple, Caleb Quispe and Anita Ördög. They have been working together presenting lectures, seminars and workshops for children, youth and adults about integral health, encouraging attendees with topics from mental, social and physical health towards spiritual health topics as a method to share the gospel.
To see more photos from the Health Fair, visit 'Život Plus' Facebook page.
---
tedNEWS Staff: Victor Hulbert, editor; Deana Stojković, associate editor
119 St Peter's Street, St Albans, Herts, AL1 3EY, England
E-mail: This email address is being protected from spambots. You need JavaScript enabled to view it.
Website: www.ted.adventist.org
tedNEWS is an information bulletin issued by the communication department of the Seventh-day Adventist Church in the Trans-European Division. Readers are free to republish or share this article with appropriate credit including an active hyperlink to the original article.