15 October 2018 | Binfield, UK [Clive Malcolm]
Japhet J. De Oliveira, senior pastor at Boulder Adventist Church, Colorado USA, challenged students to stop, think and "reset" their lives during Newbold's Week of Spiritual Emphasis (WOSE), 24 to 29 September.
Setting the scene for the theme of the week, 'Resilience', Pastor De Oliveira told students that "trouble comes with being a follower of Jesus", but reassured his listeners they could surmount life's problems by being "truly connected" to Christ. "To build resilience, we start off with the Holy Spirit and He is the one who resets us," said Pastor De Oliveira.
Each evening, Pastor De Oliveira took his audience on a journey through the Book of Acts, drawing lessons from the experiences of the apostle Paul. He explained how God stopped Paul on the road to Damascus and gave him time out to think and listen to the Holy Spirit, which enabled him to reset his life.
"God wants us to recalibrate our lives to be synchronised with Him, which means you are going to have to step-up to many challenges. It doesn't matter what happened before. It doesn't matter where you think you're going, you will be okay. What's required of you is to keep your eyes on Jesus," concluded De Oliveira as he closed the week's event.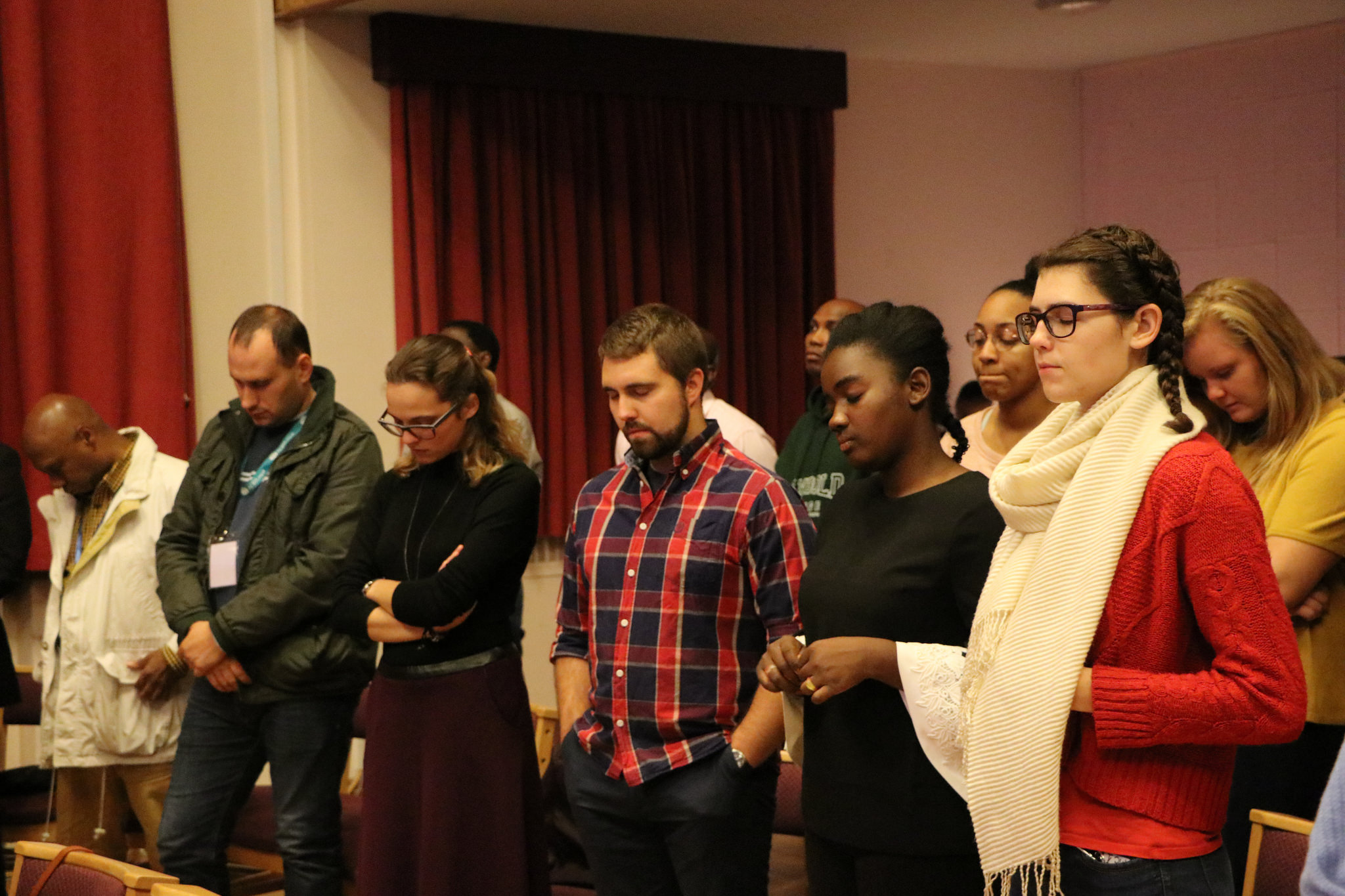 "WOSE was a huge blessing of creativity and unity, and we involved our students in every aspect of the programme," said Pastor Alastair Agbaje, Newbold's Chaplain. "Pastor Japhet gave insight on the life of Paul, who showed resilience throughout his life and ministry, and he encouraged everyone to apply this attitude and character to their daily lives."
The next WOSE events will take place from 16 to 23 February and 21 to 28 September 2019 with keynote speakers Pastor Mervi Kalmus, Sabbath School, Personal Ministries and Education Department Leader for the Estonian Adventist Conference, and Dr Laurence Turner, former Head of the Theological Studies Department at Newbold.
---
tedNEWS Staff: Victor Hulbert, editor; Sajitha Forde-Ralph, associate editor
119 St Peter's Street, St Albans, Herts, AL1 3EY, England
E-mail: This email address is being protected from spambots. You need JavaScript enabled to view it.
Website: www.ted.adventist.org
tedNEWS is an information bulletin issued by the communication department of the Seventh-day Adventist Church in the Trans-European Division. Readers are free to republish or share this article with appropriate credit including an active hyperlink to the original article.