3 July 2018 | Tokyo, Japan [Victor Hulbert]

Why would a young couple, deeply in love, choose to abort their unborn child? It is a story of desperate times.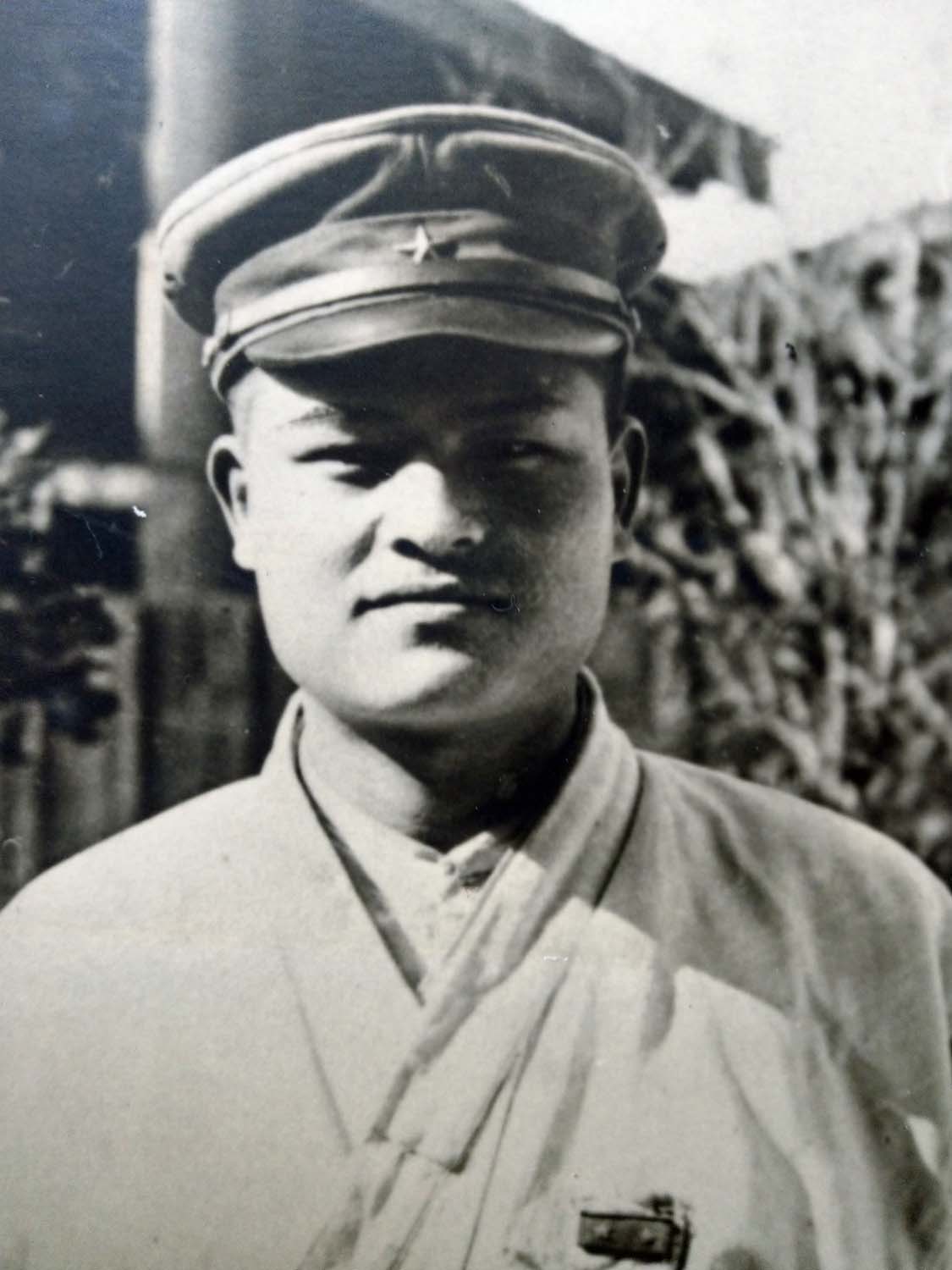 Mitsuharu Suzuki under treatment for TB [All photos from Akeri Suzuki]Mitsuharu Suzuki was among the few Japanese soldiers who survived World War II fighting in Manchuria, China. His survival was not so much because of wartime bravery but rather because he developed tuberculosis and had to be shipped home.

When the Japanese emperor surrendered on 15 August 1945, Mitsuharu attempted suicide, as did many fellow soldiers. He felt ashamed to be one of the few to survive.
But life improved. Mitsuharu married Fusae and became a farmer. They had a baby daughter, Atsuko. Mitsuharu worked hard and dreamed of a happy future. But tuberculosis returned, this time ravaging his spine.

"I'm very sorry," the doctor told Fusae. "Your husband is very young but, unfortunately, he will die tonight or at the most in a few days."

The news devastated the young mother. She went to the river to fetch water and, looking into the water, considered throwing herself in. But then two men in black suits appeared.

"Be patient for just a while," said one.

"Yes, be patient," said the other.

After those words, the men disappeared from her sight.

The encounter pulled Fusae back from despair, and she returned home to nurse her husband.

Mitsuharu, meanwhile, was tormented by his lingering illness. "I'm very sorry that I could not make your life as happy as you expected when you married me," he told his wife.

By that time Fusae was pregnant again. With his fragile health, Mitsuharu feared for the future. He could not bear the thought of his wife struggling to raise two children on her own. He pleaded with her to terminate the pregnancy.

His pleas upset Fusae. Moreover, abortion was strictly prohibited in Japan because of a decreasing population following World War II. But a government official granted permission for the abortion after hearing about the situation.

Failed Abortion

Fusae walked slowly to the pharmacy. Those steps were the most difficult in her life. When she showed the special document to the female pharmacist and asked for the medicine, they cried together. The pharmacist prescribed a strong medicine that, she promised, would work without fail.

"Be careful with the medicine, and don't exceed the prescribed dose," she cautioned. "Otherwise, your own life will be in danger."

Fusae, with tears in her eyes, swallowed the first dose, enough to end the pregnancy. Weeping in sorrow, she felt the foetus move.

"My baby's still alive!" she cried out.

The next day, she repeated the dose. Then again on the third day. Yet the foetus kept moving inside her. In desperation, she drained the medicine bottle, but still the baby remained alive.

"It's totally unbelievable!" she told her husband.

Mitsuharu said nothing, perhaps recognizing that something miraculous was happening in Fusae's womb.

Several months later, unspeakable joy filled Fusae's heart when a healthy and loudly crying baby boy was born.
Discovering his origins

Her son, Akeri, was 30 and serving as a Seventh-day Adventist pastor before Fusae told him of his origins.

"When I heard the story of my birth from my mother, I was terribly shocked and felt as if I had been struck by powerful lightening," Akeri said. "My whole body trembled." Overwhelmed by God's tremendous love, he thought, "I am a very precious gift from God." He re-dedicated himself to God at that very moment. "God intervened in my mother's womb to save my life," he said.

Akeri's parents went on to have three more children,* but his mother always told him, "You were the strongest of all the babies."

Finding Christ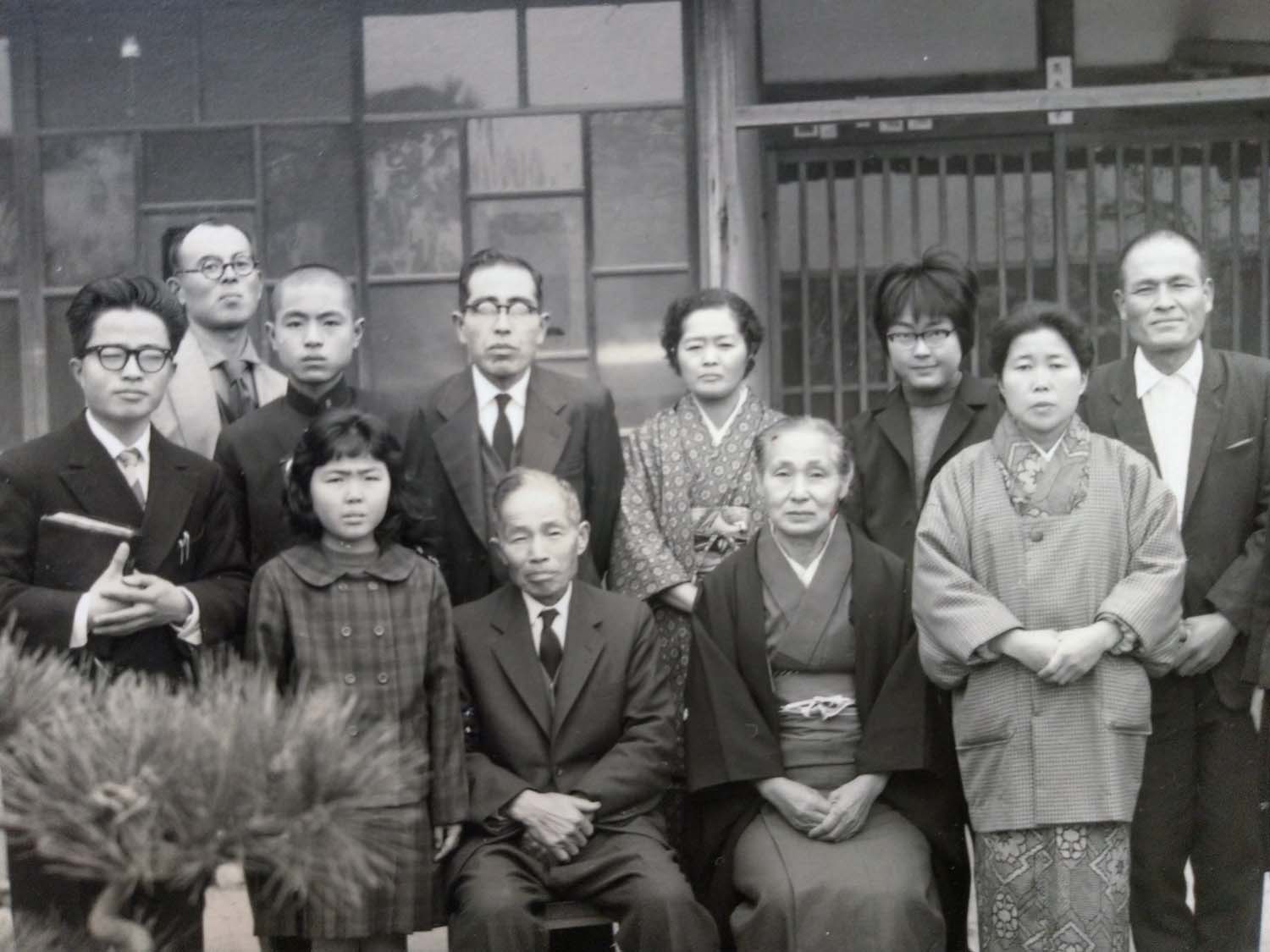 Mitsuharu and Fusae (far right) with church membersSeveral months after Akeri's birth, a man wearing an old Japanese military uniform came to the house with a black book. "This is the Bible! This is the Bible!" the man told Mitsuharu. "Please read this Bible, and you will find great truth and wonderful hope." It was the first time that Mitsuharu had seen a Bible.

A few days later he rode his bicycle passed an advertisement for evangelistic meetings in the nearby town. The words of the poster stirred an interest in his heart. Having faced death several times, he was searching for truth and hope.

At the meetings, Mitsuharu eagerly learned about the Christ who died on a cross for his sins and promised him an eternal life free of illness. He learnt about the great resurrection hope. He and his wife were baptized together on Akeri's first birthday, 29 April 1951.

"Their baptismal date always reminds me that God intervened in my mother's womb to save my life," Akeri said. "My parents became the first Adventist church members in my village."

The family lived in a poor village and were the poorest of the poor because of Mitsuharu's tuberculosis. Their home had no electricity or running water, and they survived on government welfare payments. Yet one day, a pastor suggested that Mitsuharu send his children to an Adventist boarding school and college near Tokyo.

Fusae was skeptical. "I have no idea about the school," she told her husband. "Anyway, I'm sorry. I think it's totally impossible. You are still sick, and we have no money."

Working hard despite his poor health, Mitsuharu managed to send all four children, one at a time, to the school and college.

"In human terms, my mother was right," Akeri said. But he sees this as another miracle and is grateful for his father's sacrifice.
Becoming a Pastor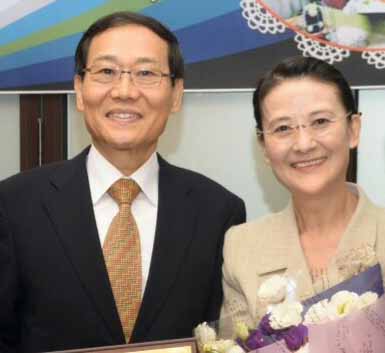 Pastor & Mrs Suzuki at their retirement partyNever recovering from the effects of tuberculosis, Mitsuharu died at the age of 48. His death, which was closely followed by the deaths of two school friends from his village, caused Akeri to rethink his plans to become an English teacher.

"In my sorrow and despair, I clearly discovered the great hope of resurrection and eternal life," he said. The hope that had inspired his parents then inspired him.

Akeri decided to dedicate his life to pastoral ministry so he could spread the wonderful gospel about the great hope of resurrection and eternal life. He gleans special encouragement from the whole of Psalm 27, but for him, especially verse 10, which says, "When my father and mother forsake me, then the Lord will take care of me" (NKJV).

After serving many years as a pastor in Japan, Akeri worked as executive secretary of the Adventist Church's Northern Asia-Pacific Division, whose territory includes Japan and is headquartered in South Korea. Today, Akeri is 68 and, although retired, remains active as the division's honorary associate director for the Sabbath School and Personal Ministries departments.

He truly believes that God had a plan for his life.

"I'm very thankful to God that He gave me abundant love and great hope through Jesus Christ," he said. [tedNEWS]

Victor Hulbert is communication director for the Trans-European Division. He met Pastor Suzuki during the recent World Bible Correspondence School Advisory in Israel.

*one child died as a young baby.
________________________________________
tedNEWS Staff: Victor Hulbert, editor; Sajitha Forde-Ralph, associate editor
119 St Peter's Street, St Albans, Herts, AL1 3EY, England
E-mail: This email address is being protected from spambots. You need JavaScript enabled to view it.
Website: www.ted.adventist.org
tedNEWS is an information bulletin issued by the communication department of the Seventh-day Adventist Church in the Trans-European Division. Readers are free to republish or share this article with appropriate credit including an active hyperlink to the original article.