24 June 2018 | Lillehammer, Norway [Alf Magne Foss, Joel Moyano and Nicolas Walther]
The Advent Care Europe network, an Adventist Health institutions network created in 2014, met in Norway for its third annual meeting from 14 – 16 June 2018.
Seven institutions across seven countries shared in the event hosted at the Adventist rehabilitation Centre "Skogli" in Lillehammer, Norway.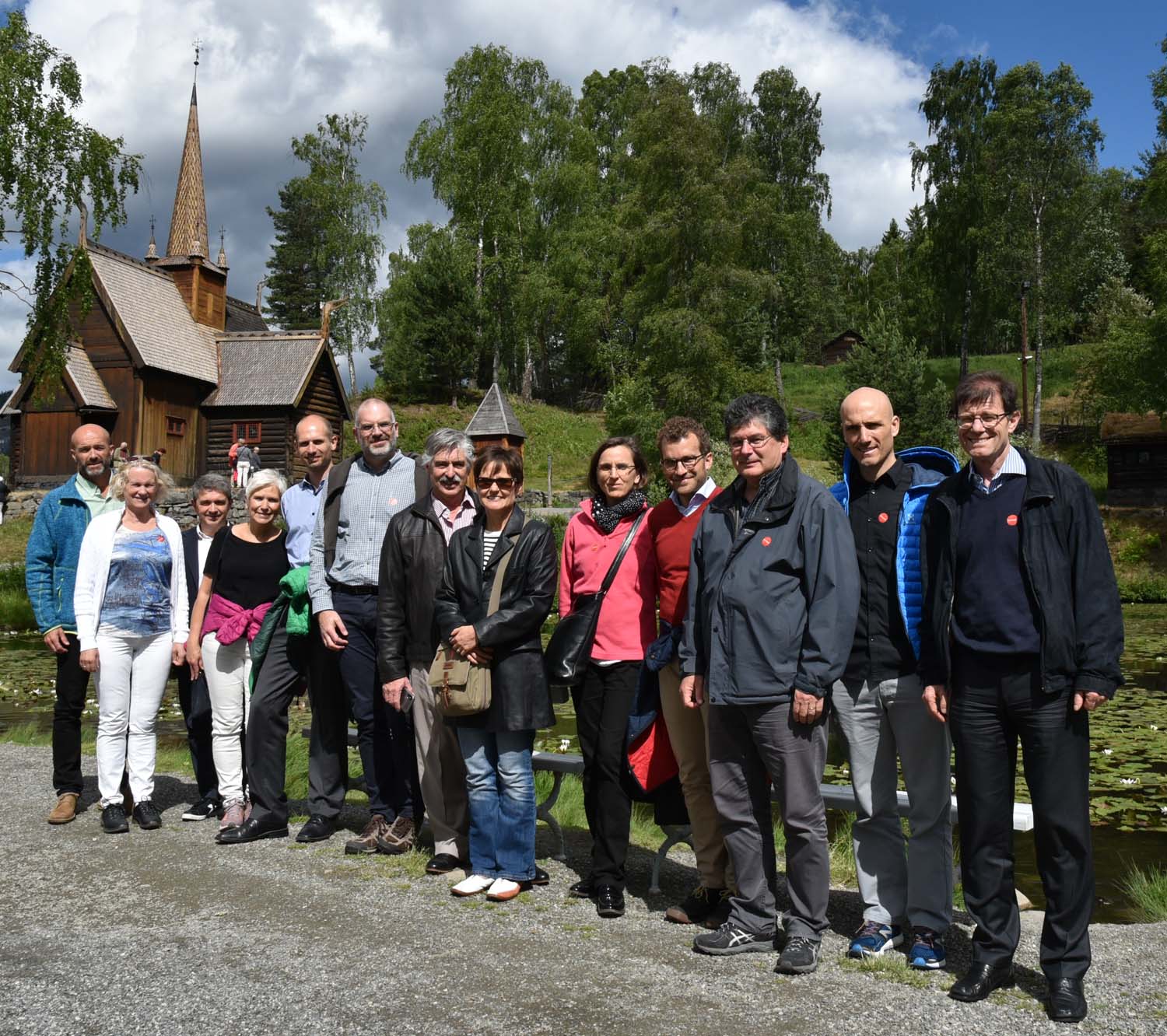 Leaders of health institutions from Switzerland, Italy, Romania, Spain, Norway and special guest, South Africa, were accompanied by the Inter-European Health Ministries Director, Valérie Dufour, and the newly appointed associated Director for the Health Ministries of the General conference, Torben Bergland (formerly TED Health Ministries director).
Together they shared their visions on the theme of Cross leading including messages and resources on leadership within health institutions such as nursing homes, rehabilitation centres, medical centres, psychiatric hospitals and lifestyle centres.

This event also gave opportunity to create and reinforce links between European institutions across three regions of the Adventist Church, and to connect with a South African psychiatric clinic while sharing about preoccupations and challenges common to our organizations.

Through presentations, group discussions and informal conversations, the meeting also fulfilled the mission to develop an international network, providing support and expertise to the leaders of health institutions and services in line with the Seventh-day Adventist health message.

More information on the Advent Care network and its next session can be found at: www.advent-care.eu. The next meeting will be held in the spring of 2019 in Barcelona, Spain. A larger number of participants are expected at this event. [tedNEWS]
________________________________________
tedNEWS Staff: Victor Hulbert, editor; Sajitha Forde-Ralph, associate editor
119 St Peter's Street, St Albans, Herts, AL1 3EY, England
E-mail: This email address is being protected from spambots. You need JavaScript enabled to view it.
Website: www.ted.adventist.org
tedNEWS is an information bulletin issued by the communication department of the Seventh-day Adventist Church in the Trans-European Division. Readers are free to republish or share this article with appropriate credit including an active hyperlink to the original article.