16 May 2018 | Krakow, Poland [Marek Rakowski]
Natalia Tatarczuch, 24, studies sociology and psychology in Krakow, Poland. She loves to play squash, listen to music, and go to movies. That last passion, though, is special. Two years ago she had never heard of the Seventh-day Adventist Church. That changed when she watched Mel Gibson's movie Hacksaw Ridge.
Natalia is very candid: what she enjoyed most when watching Hacksaw Ridge were the special effects. The Desmond Doss story, however, inspired her too.
"I admire people who are different," she says, noting that she identified with Doss to some extent because people find her to be a nonconformist too.
.be
Before watching the Oscar-winning movie, Natalia, while having a faith background, had not heard of Doss or Adventists.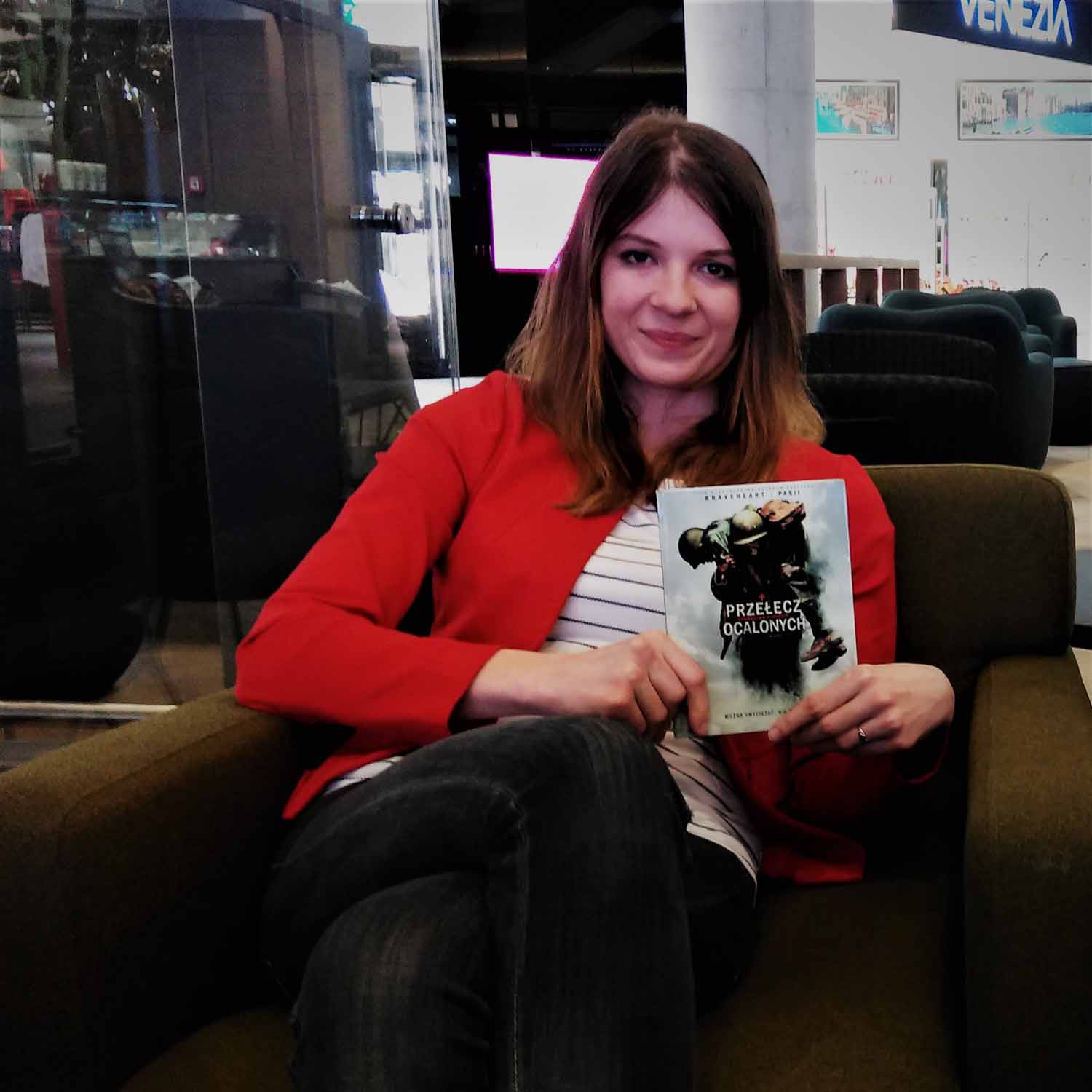 Photo credit: Polish Union"Actually, I heard the name 'Adventist' for the first time ever [in the movie]," Natalia says. "I was repeating it in my mind several times so I could check it out after the movie." And she did. She then sent an email to a local Adventist pastor, who invited her to attend a meeting. The meeting turned out to be a Bible study.
Natalia found it difficult to change her beliefs and religious practices, and living the "Adventist lifestyle" seemed as if it would be a burden.
"After a while, though, I realized that something was missing in my life, and that I needed to put God as number one," Natalia says.
"I was gaining new knowledge from the Adventists, who welcomed me warmly," she adds. "I remember the first time I went to the Adventist church. I felt awkward because I was sitting in the first row, not knowing when to bow down, when to stand up. However, some [of the members] hugged me and showed me so much love!"
Photo credit: Grzegorz SrogaNatalia was baptized on January 27, 2018.
Natalia deals with more challenges than most university students. "I have suffered with epilepsy for 18 years, but it has drawn me closer to God," she explains. "I don't understand this illness, and I still struggle with it, but it has made me a stronger person. Many times I've had to be strong for myself as well as for my parents, who have been very supportive of me. They've been with me in hospitals, hiding their tears. They are still very supportive, even of my life-changing decisions."
Polish Adventist youth actively promoted the Desmond Doss story, the movie Hacksaw Ridge, and the Adventist Church in many creative ways, including posting pictures of the Doss story on Facebook and printing slogans on T-shirts that read "Doss Saved 75. Jesus Saved All."
Natalia now finds herself as one of those who was saved. She now feels that the missing "puzzle piece" in her life has been found in Jesus. [tedNEWS]
See Also:
Hacksaw ridge attracts best foreign film award
This article was commissioned from the Trans-European Division by Adventist World and was first published in their May 2018 Edition.
________________________________________
tedNEWS Staff: Victor Hulbert, editor; Sajitha Forde-Ralph, associate editor
119 St Peter's Street, St Albans, Herts, AL1 3EY, England
E-mail: This email address is being protected from spambots. You need JavaScript enabled to view it.
Website: www.ted.adventist.org
tedNEWS is an information bulletin issued by the communication department of the Seventh-day Adventist Church in the Trans-European Division. Readers are free to republish or share this article with appropriate credit including an active hyperlink to the original article.