15 May 2018 | Sydney, Australia [Tracey Bridcutt/tedNEWS]
Volunteering can lead you in unexpected directions. Jared Martin and his wife took a year out from their studies in Australia to volunteer at the Danish Junior College, Vejlefjordskolen. They didn't have access to a printed version of the Sabbath School lesson and found themselves struggling with the existing Sabbath School apps.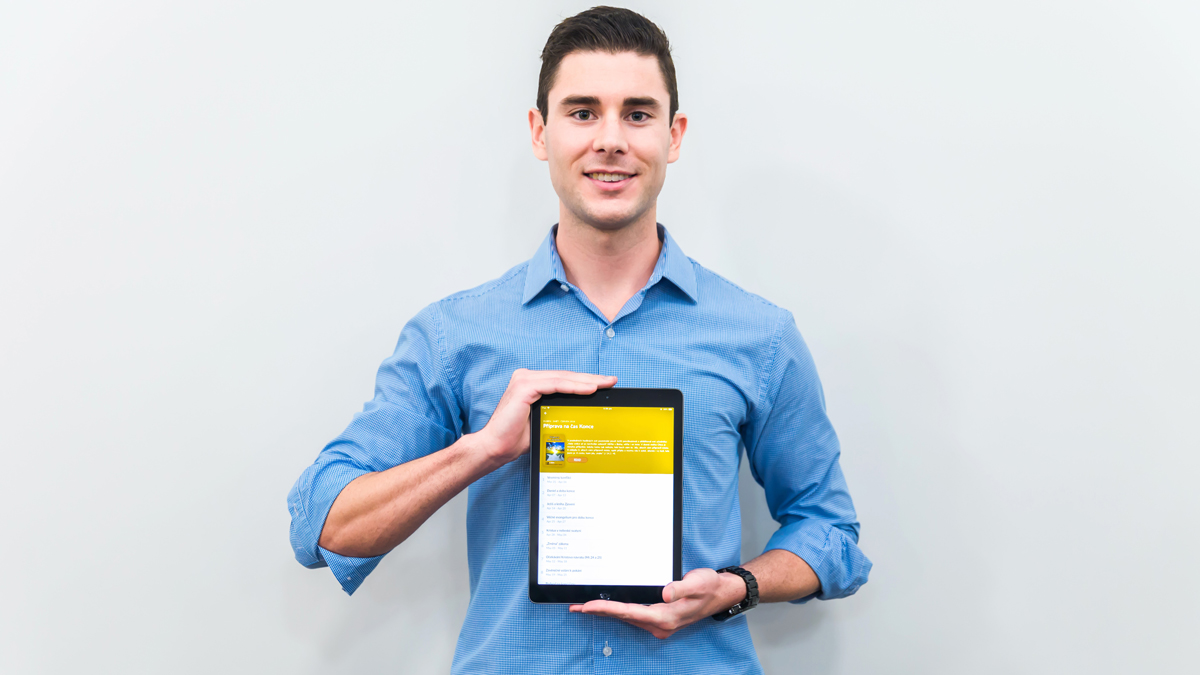 Pastor Jared Martin [Credit: Adventist Record, Australia]
Now an associate pastor at the Mount Gravatt and Brisbane Fijian churches in Queensland, Australia, Martin has turned his talents to app development, helping to make the Sabbath School (SS) Adult Bible Study Guides available in multiple languages for phones and tablets.
"In my search I came across Vitaliy Lim, a software developer from Canada and the head developer of a new, open-source Sabbath School app for Apple and Android," he says.
"Now, like most people, I had never made an app or done any type of coding. So I quickly jumped on Google, read lots of 'How to' websites and watched YouTube videos to learn how to contribute to the app.
"Fast forward to 2018 and I am now a regular contributor to the app, adding in the English, Danish and Fijian study guides."
Pastor Martin said everyone who works on the app is a volunteer. There are 10 regular contributors from across the globe, aged 25-30.
"We donate our time because we believe the SS Bible Study Guides are a fantastic avenue for studying the Bible and learning more about our wonderful God," he said.
"While the printed SS booklets are great, it's 2018 and we believe that the Bible Study Guides should be available anywhere, anytime, and in as many languages as possible.
"Also, as an app, it can never be lost or damaged, and it saves people/churches money because it's 100 per cent free."
The Sabbath School Bible Study Guides are currently available in 29 languages, including Spanish, Chinese, Korean, Malay, Indonesian and Russian. It is hoped that more South Pacific languages will soon be added to the app, which has a number of features, including a built-in Bible, where the user simply taps on the Bible verse reference and the text pops up.
The Sabbath School app (by Adventech) is available from Google Play and the Apple App Store. A web version of the app is also available: sabbath-school.adventech.io.
This article was first published in Adventist Record, 10 May 2018.
---
tedNEWS Staff: Victor Hulbert, editor; Sajitha Forde-Ralph, associate editor
119 St Peter's Street, St Albans, Herts, AL1 3EY, England
E-mail: This email address is being protected from spambots. You need JavaScript enabled to view it.
Website: www.ted.adventist.org
tedNEWS is an information bulletin issued by the communication department of the Seventh-day Adventist Church in the Trans-European Division. Readers are free to republish or share this article with appropriate credit including an active hyperlink to the original article.