11 April 2018 | London, UK [Sam Davies]
London residents now have a brand new radio choice, a station unashamedly sharing the Good News of Jesus Christ.
Following months of planning, preparation and testing, Adventist Radio London (ARL) finally went live on Digital Audio Broadcasting (DAB) on Sunday 8 April with a 'Sunday Breakfast' show hosted by two of its millennial presenters, Lynette Allcock and Sam Gungaloo.
The ARL team and leaders join an act worship and dedication at a packed Brixton Adventist churchIn anticipation of going live, Sabbath, 7 April, the 1,000 plus capacity Brixton Seventh-day Adventist church hosted a special dedication service and a special time of prayer. The service attracted visitors from across London including invited guests, Richard Daly from the British Union Conference who offered prayers for the radio team. Victor Hulbert from The Trans-European Division who prayed for the equipment and Ray Allen, newly elected VP for Adventist World Radio, who prayed for the radio programming.
Station manager, Michael Hamilton introduces the teamARL Director, Michael Hamilton, emphasized that the purpose of the radio station is to "share the Everlasting Gospel commissioned to this church with the multi-cultural population of London, with emphasis on Millennials, empowering them to make Christ their choice."
South England Conference President, Pastor Emmanuel Osei, in his address to the congregation, quoted from the book of Romans 1:15-16 the Apostle Paul's statement that "I am not ashamed of the gospel of Christ for it is the power of God unto salvation." He likened the ancient city of Rome that the Apostle Paul visited to London. Rome, he said, was a city of intellectuals, yet a city where everything that was grotesque was practiced. God wants to touch lives in such places.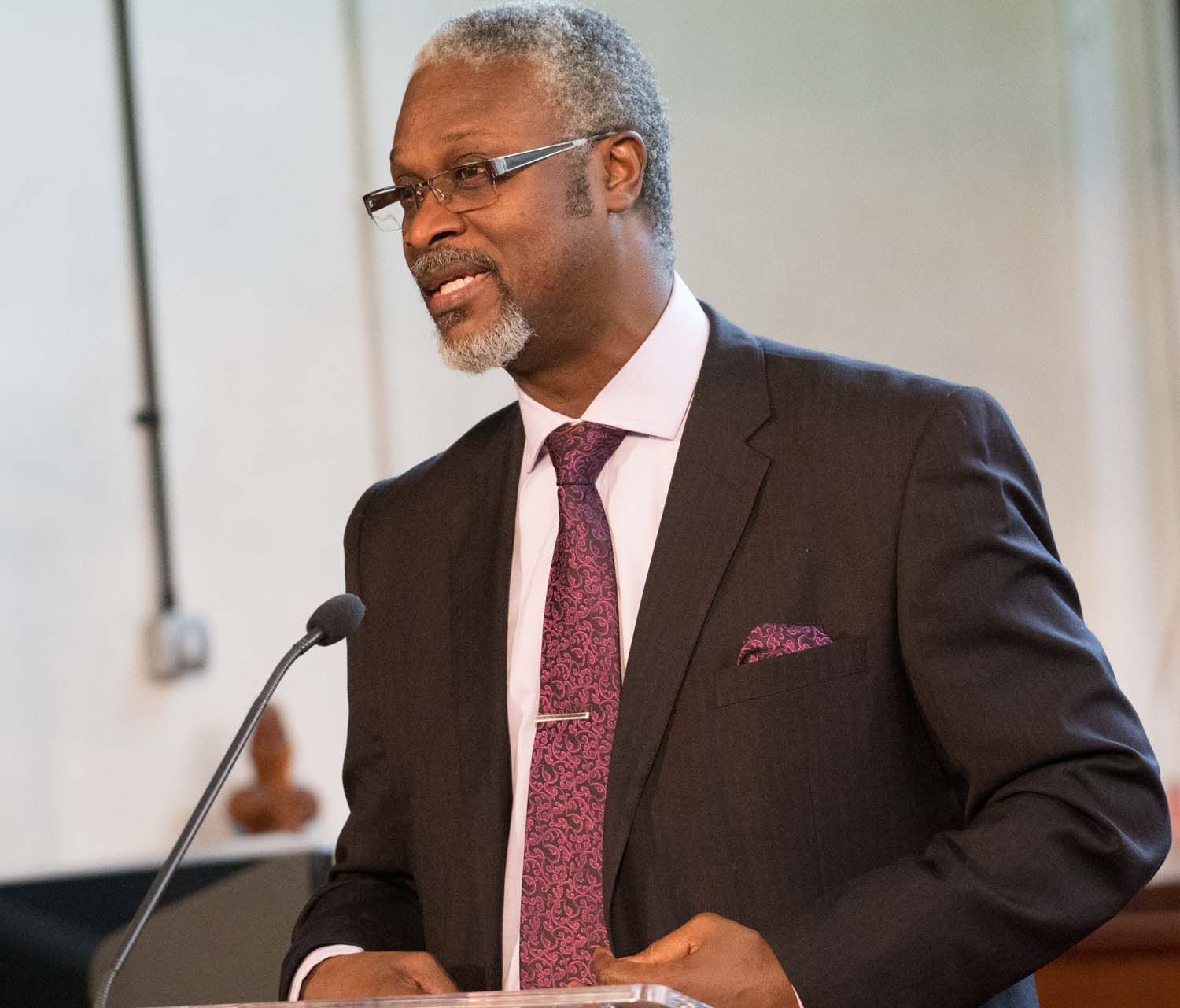 SEC president, Emmanuel Osei
Paul longed to go to preach the gospel in Rome even though he knew he could face his death there. Osei noted that Rome was never an easy place to win souls for Jesus Christ. Equally London, he said, is described by some as a secular and a difficult place to share the gospel. However, he added, "we are also called to proclaim unashamedly the Adventist message to Londoners because God has given us the means to do so through Adventist Radio London."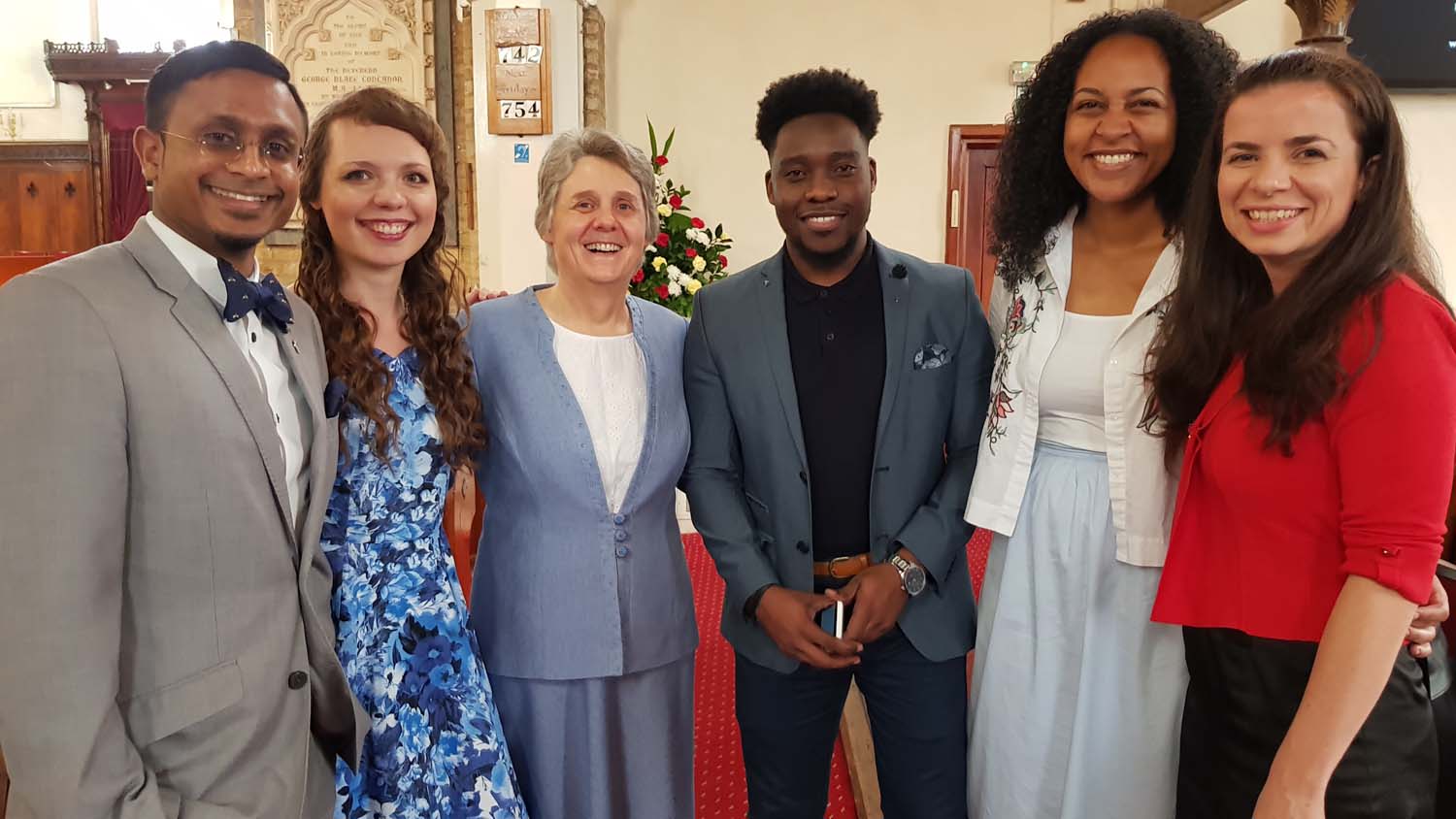 A proud mother surrounded by five of the core ARL team.Ofcom, the UK governing body for issuing broadcasting license, granted the license to ARL in August of 2017. This happened much earlier than expected and at a time when preparations were still in progress to build a studio. Subsequently the conference recruited a core team of seven individuals who will produce, present and manage the programming. In addition, many others who are volunteering to contribute time and talent to the production of quality programmes that will share the good news in engaging ways.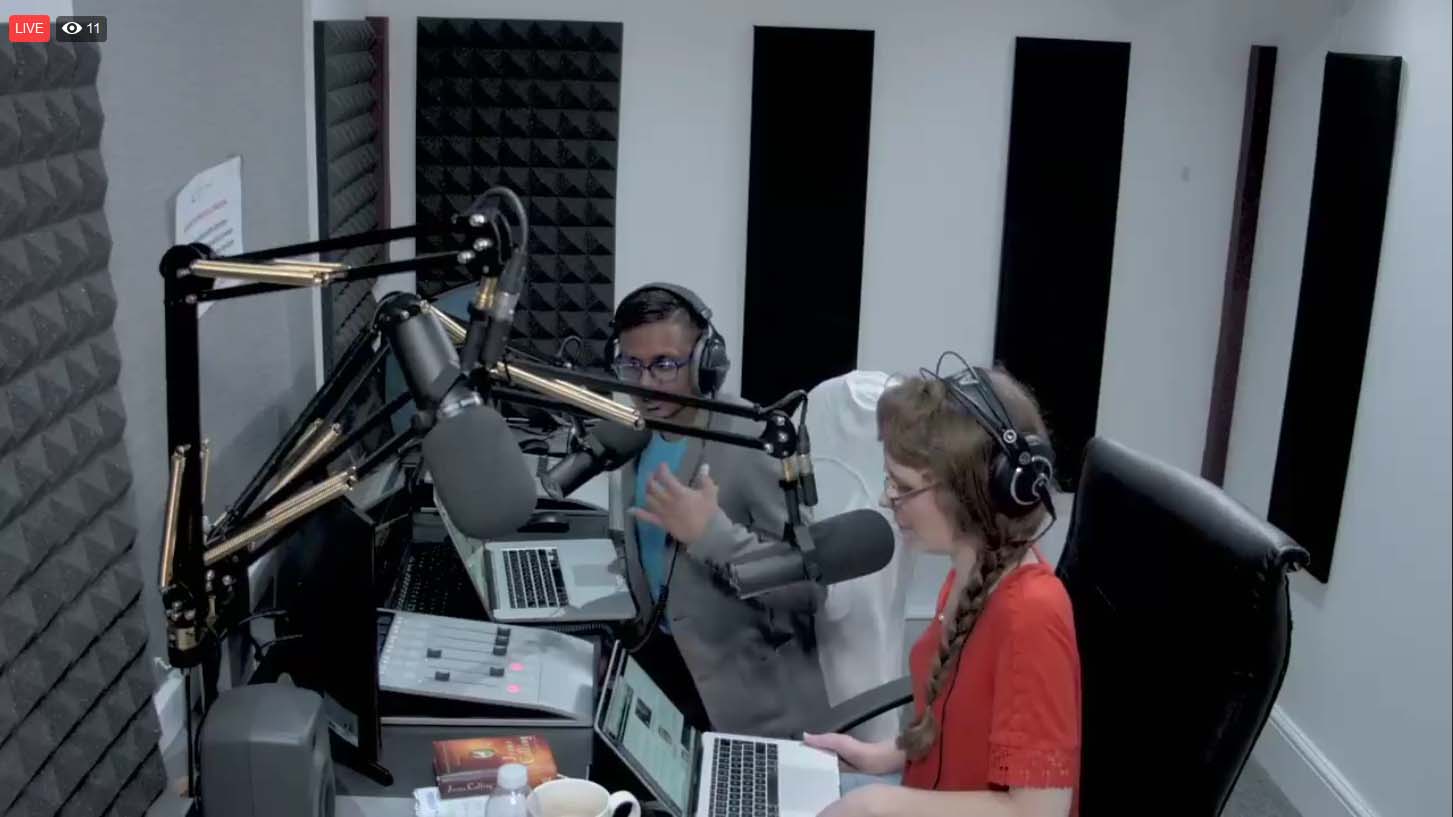 The studio is set with cameras so listeners can 'watch' live shows via the ARL Facebook pageThe dedication however, signaled a 'soft launch'. The station is still under development. Hamilton nevertheless encourages you to tune in an listen – on DAB in the greater London area, or via various radio apps such as 'Tune In', from the Adventist Radio London website. www.adventistradio.london, or their dedicated Facebook page. ARL also intend to use all major social media platforms to connect with their audience.
Hamilton emphasizes that the ARL mission statement is unashamedly based on the method and model of Christ's ministry. He says, 'Adventist Radio London will unashamedly extend the teaching, preaching and healing ministries of Christ to the diverse Millennial mindset of London, discipling them to holistic living and to know Jesus their Saviour, the only hope for mankind.'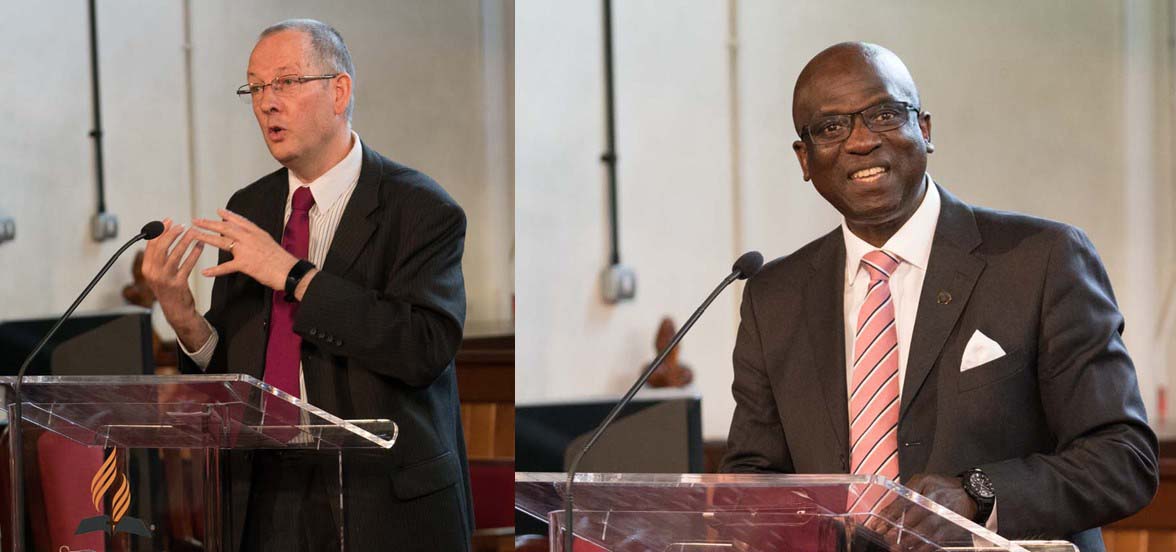 Victor Hulbert, TED Communication director & Ray Allen, AWR General Vice-president, both started media careers voluntering with AWR. Offering special dedicatory prayers they shared their combined passion for sharing Christ through the radio.Leadership support from the World Headquarters office of the Adventist Church, and generous funding support from Adventist World Radio have helped the station come to fruition. The collaboration with AWR also enabled the provision of equipment to get the studio ready for broadcasting and production.
Gratefulness also extends to the former SEC Media Director, Vili Costescu, and the SEC Media team. Their combined efforts were instrumental in the initial stages of obtaining the DAB license and for setting the vision for such a station in London, a vision fully and enthusiastically embraced by the full South England Conference team – making God known in London. [tedNEWS]
---
tedNEWS Staff: Victor Hulbert, editor; Sajitha Forde-Ralph, associate editor
119 St Peter's Street, St Albans, Herts, AL1 3EY, England
E-mail: This email address is being protected from spambots. You need JavaScript enabled to view it.
Website: www.ted.adventist.org
tedNEWS is an information bulletin issued by the communication department of the Seventh-day Adventist Church in the Trans-European Division. Readers and news agencies are free to republish or share this article giving appropriate credit including an active hyperlink to the original article.