2 April 2018 | Canet, Spain [EUD & TED Communication department. Photos. Various GAiN participants via ADAMS photo system]

Matthias Müller, a former director of the German Voice of Hope Media Centre (Stimme-der-Hoffnung) is now the owner of 'The Bridge Lifetime Achievement Award', presented during the GAiN Europe Conference in Canet, Spain, 23 – 27 March 2018.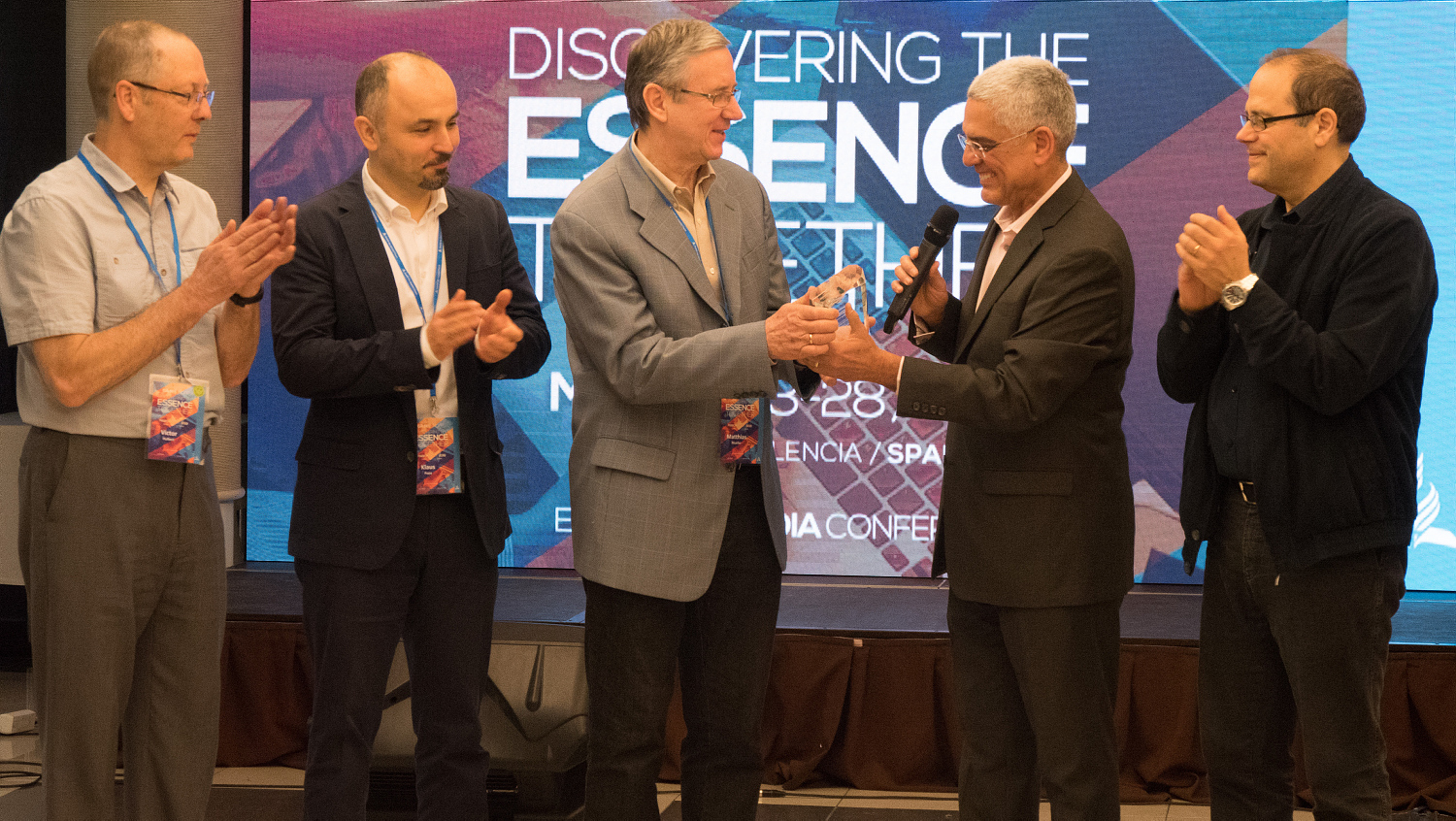 Presenting the 'Lifetime achievement award', from left to right: Victor Hulbert (TED), Klaus Popa (Stimme-der-Hoffnung), Matthias Müller, Williams Costa (GC) and Corrado Cozzi (EUD)Recently retired, Müller has given a lifetime of service to the Church, beginning his career in the former East Germany and, as he confessed during a workshop presentation, a childhood where people failed to appreciate his creative spirit.

That sprit was more that recognised during the Conference as Corrado Cozzi and Victor Hulbert, Communication directors of the two European Divisions of the Seventh-day Adventist Church, made a request to the General Conference Communication department to approve this special award.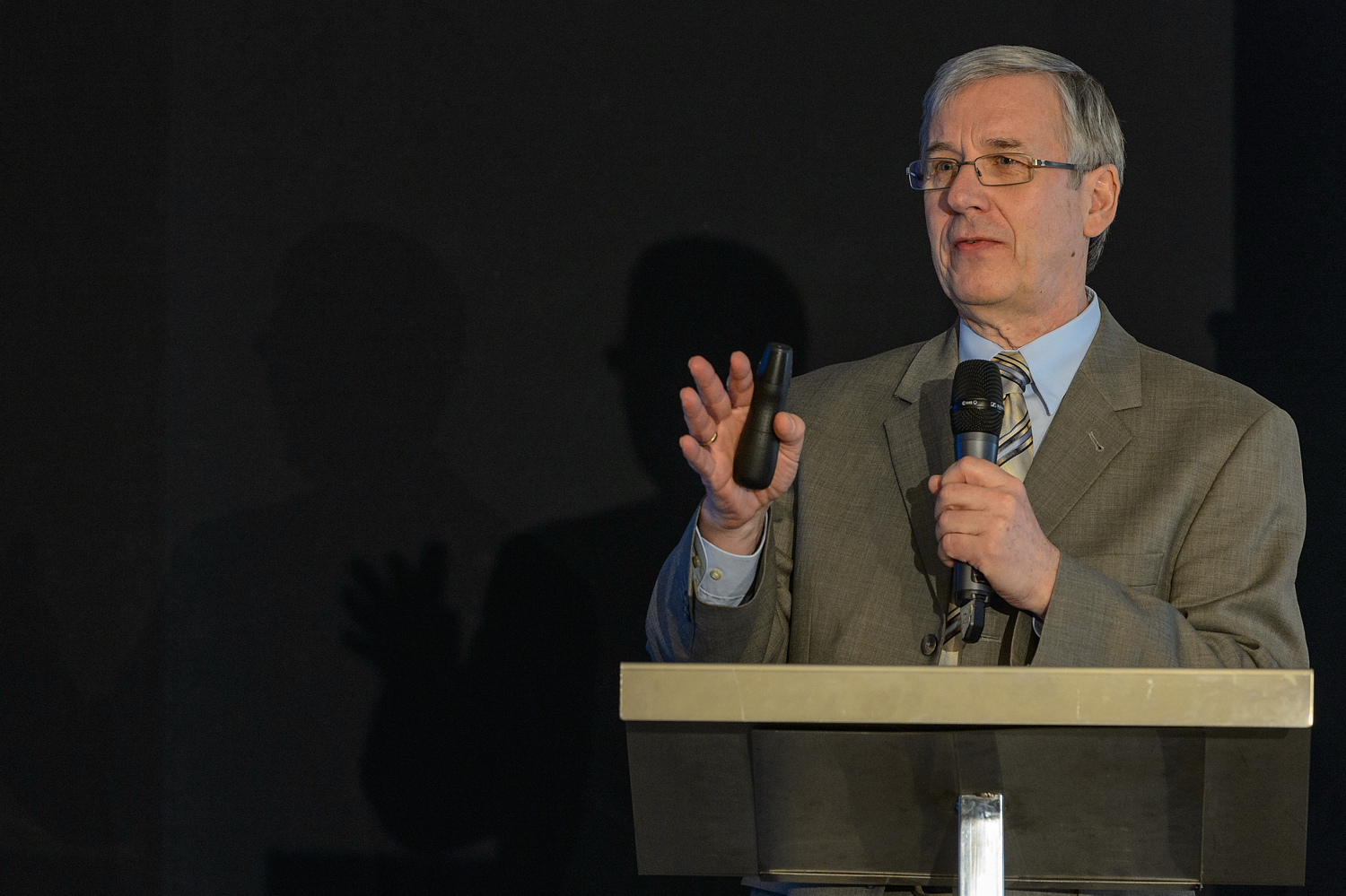 A skilled communicator whether preaching, teaching, behind or in front of a camera, Müller knows how to keep an audience spellbound."I've known Matthias for many years now and have found him to be a very approachable person," stated Hulbert, Trans-European Division Communication director. "It did not matter that he was serving in a different Union and a separate Division, he was always ready to cooperate and share. Much of the networking we do today is as a direct result of his mission focused spirit."

Corrado Cozzi, Inter-European Division Communication director, could not agree more. "I first met Matthias when we were youth leaders of our countries. Years later we continue to be colleagues for the same cause but in the Communication department. With plenty of inspired ideas, Matthias has been an example of 'daring one step more'. His vision for the mission in the media setting has been accompanied by his tenacity to 'walk the talk'."

Klaus Popa succeeded Müller as Media Centre director. He reflected how important Müller's leadership and mentoring has been in the development of his own career. Adrian Dure, another Media Centre employee called him "my second father," noting that "I am here because of him." That is a sentiment that could be repeated by many.

The award was presented by Williams Costa, GC Communication director, who noted Müller's generous spirit and commitment to communication on a world-wide scale.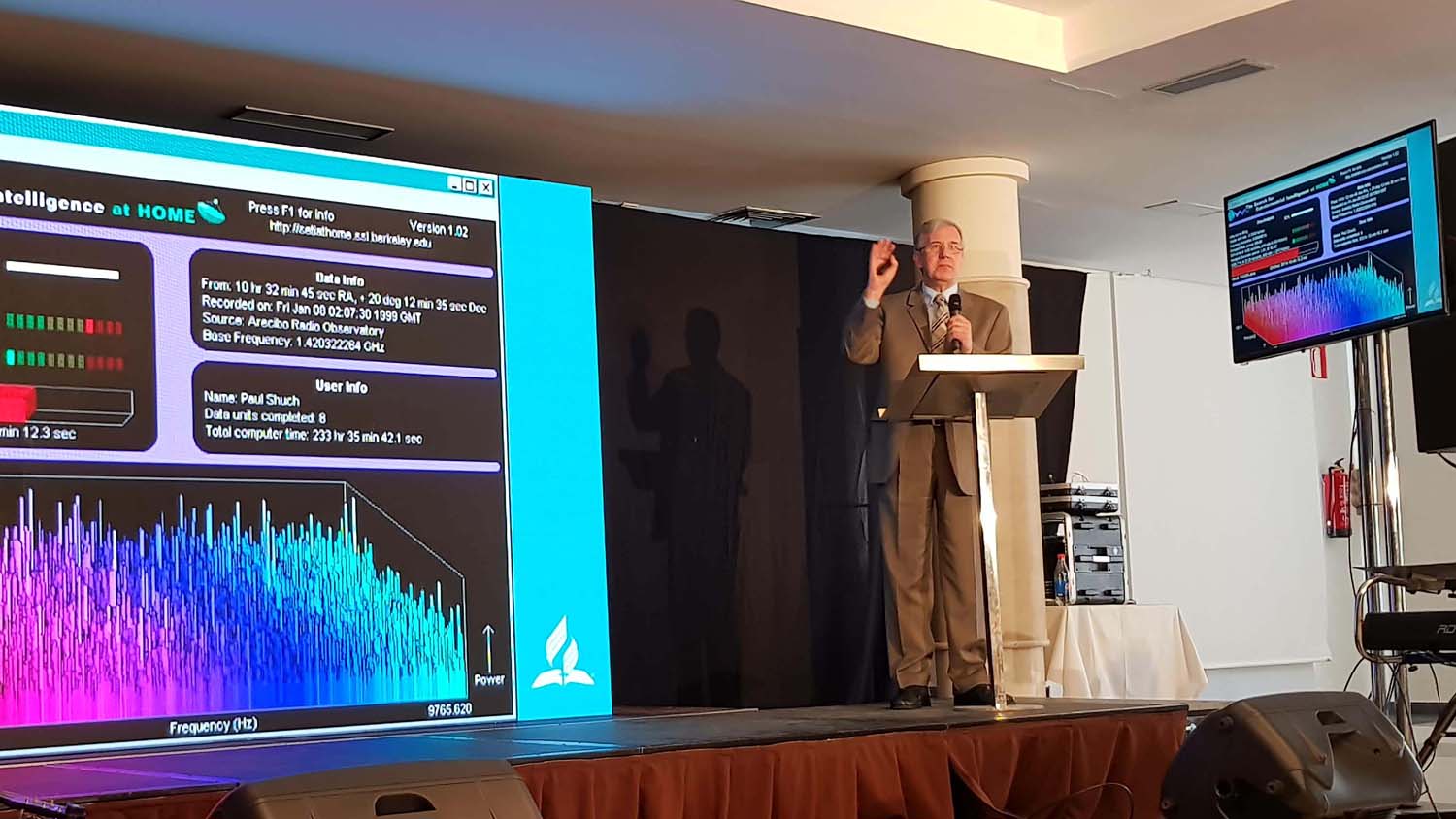 Müller demonstrated those very skills in his Sabbath morning sermon during the conference, skillfully weaving narrative and personal experience with a deep knowledge of scripture, archeology and history. Noting some of the grand artifacts of ancient times, and comparing them with the biblical narrative, he demonstrated how God can do great things with humble, sometimes broken people. After sharing examples from the likes of Moses and Isaiah, he challenged the 120 communicators present to embrace their mission, however small and inadequate they feel, with the closing but enthusiastic words of the Book of Revelation. "The grace of the Master Jesus be with all of you. Oh, Yes!" [Rev 22:21 Message Bible]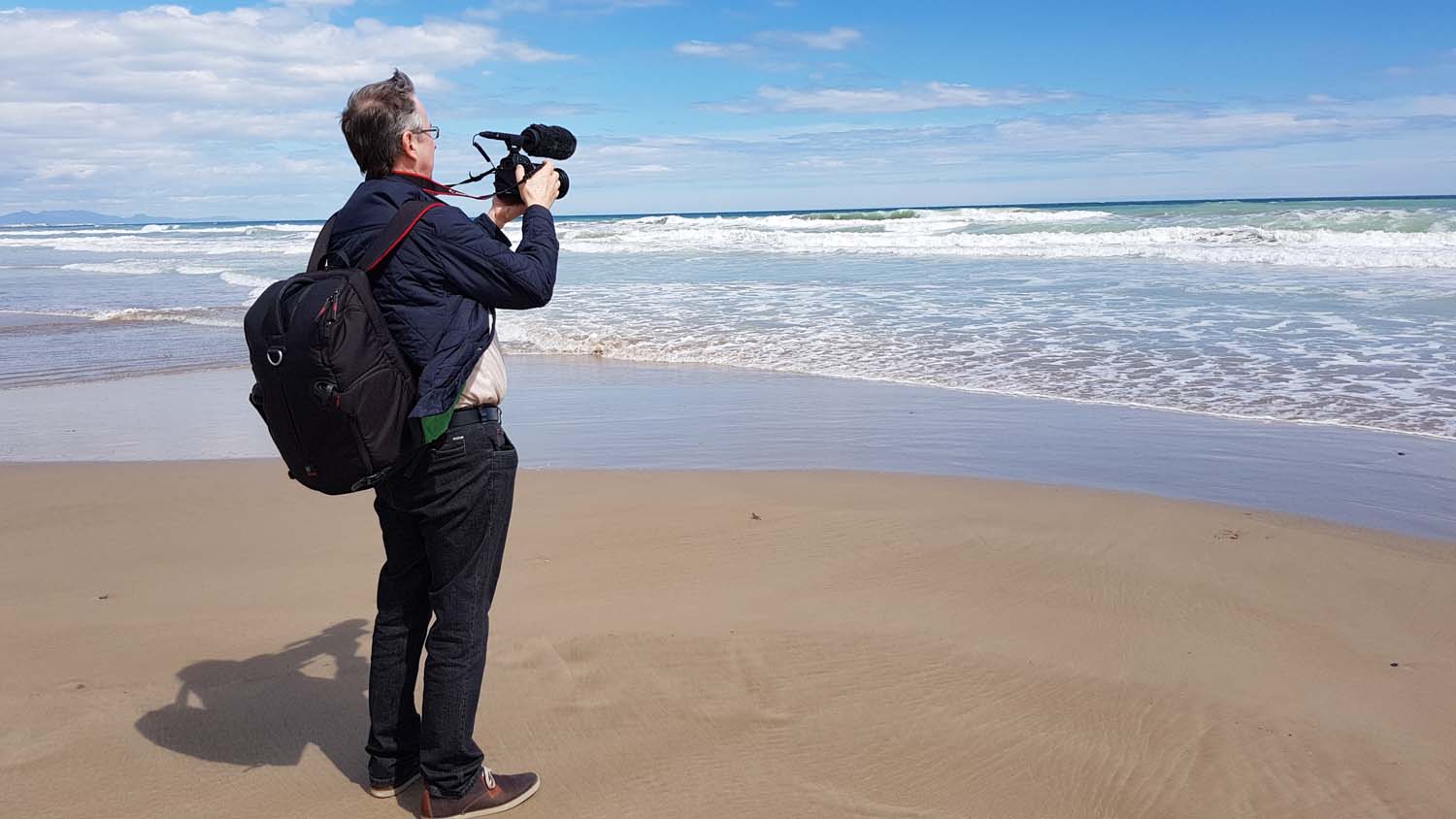 Camera in hand, Müller films on the beach near GAiN, preparing last minute illustrations for his film making workshop.GAiN is the acronym for the 'Global Adventist Internet Network', a world-wide initiative of the GC that Europe runs on a regional basis. Network was the clear intentional emphasis for the 2018 conference as the two Divisions joined with multiple Unions, media centres, and individual communicators to discover ways where, together they can better Make God Known in Europe. [tedNEWS]

See Also:
European Adventists emphasise 'This is my mission'
Adventist European Communicators Event Showcases Power of Synergy (Adventist Review)
A British Union Conference

.be" target="_blank" rel="noopener">Video Review of GAiN Europe 2018.