8 March 2018 | Friedensau, Germany [Elizabeth Iheoma]
A converted barn at Friedensau Adventist University, Germany, provided a warm and friendly venue for 22 participants from across Europe who attended the 2018 Family Ministries Leadership Training (FMLT). They met between 16-21 February to enhance their knowledge and skills for supporting and enriching family relationships.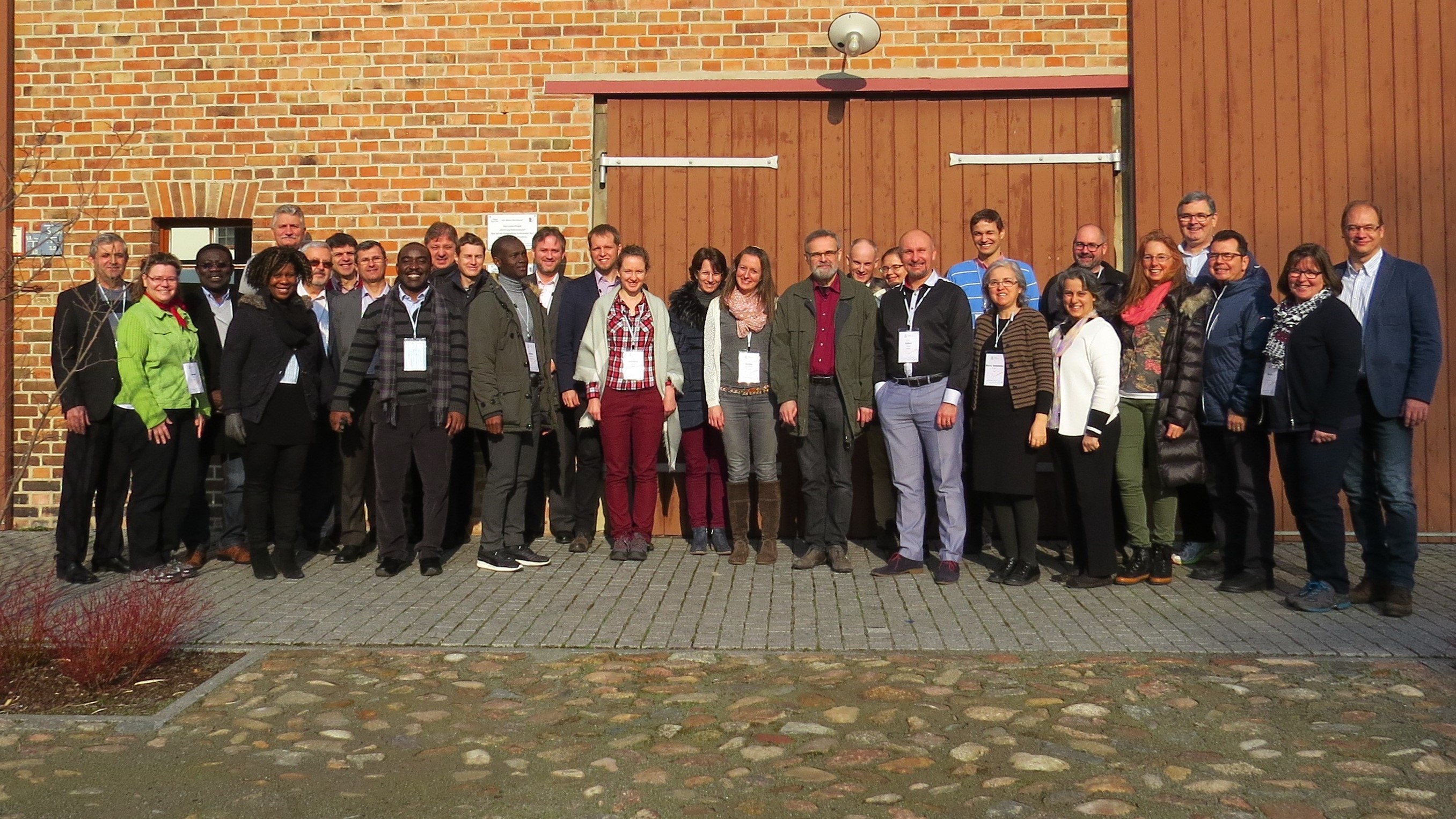 [Photo credit: Lewis Quaye]The event was a well-organised collaboration between the Trans-European Division (TED) Family Ministries department, led by Karen Holford, and her counterparts in the Inter-European Division (EUD), Pastor Rainer Wanitschek and his wife Elvira. Unfortunately, Karen was unable to be with us physically because she was recovering from emergency surgery on her retina, but did join the group through Skype at the opening and closing sessions of the event.
The converted barn nestles within the beautiful and spacious university campus. Participants attended seminars and workshops focusing on issues such as the Theology of Marriage, Surviving an Imperfect Family, A Biblical Model of Marriage, Marriage Enrichment, Communication, and Conflict Resolution. These were delivered by Drs Daniel Duda, Andreas Bochman and Gábor Mihalec.
With thought-provoking devotionals led by Daniel Duda, Laszlo Szabo, Obinnaya Iheoma and Annika Looser Grönroos, and lots of practical activities laid out around the edge of the meeting room for break time inspection, the days were full and energised.
One highlight was a trip to Wittenberg. Here participants experienced a mini-reformation tour led by a member of the local Adventist church. This ended with a visit to the magnificent 'Luther 1517', a 360o panorama depicting life during the time of the Reformation.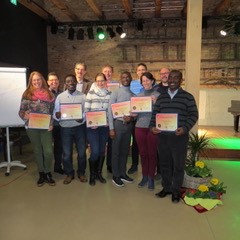 Final year group [Photo credit: Lewis Quaye]FMLT is a three-year course which meets for 5-6 days each year. This is the final year for 10 participants from the Trans-European Division, among them Anthony Opoku-Mensah, a pastor in the South England Conference. He reflected that "this was a fabulous, fantastic and challenging training. It has been great sharing experiences, resources and ideas."
Another final year pastor, Obinnaya from the north of England added, "What an amazing wealth of experience we shared in a barn! I think I speak for everyone when I say that the exchange of ideas between the TED and EUD was very enriching."
Jana and Ansis, a married couple from Latvia and also final year participants, expressed how happy they were to have made such an abundance of friends from around Europe. "It's great that we are all on the same wavelength. We learned so many practical ideas."
Mikus, also from Latvia, appreciated his discovery of numerous ready-to-use practical tools preparing him to run his own seminars.
Marta comes from Hungary and helped to translate the sessions for the rest of the Hungarian group. She agreed that it was a brilliant idea for the TED and EUD to work together to deliver the FMLT this year, sharing ideas from different countries and making friends. "I really enjoyed the practical activities - they were fun," she said.
Matuesz Krzesinski is the Family Ministries director for his conference in Poland. Accompanied by his wife, Karolina, this was his first year on the course. Both were inspired by the different presentations. "We now have plenty of ideas for seminars we can use in church. It was resourceful, and a lot of fun with a great company of people."
Maria Cordeiro, Family Ministries director in Portugal, reflected on how it was helpful to have practical ideas about counselling couples and the importance of body language. She would strongly recommend the course to others.
Marius from Romania said that he not only learnt many new things, but that it was also a good experience for his heart and soul. What he found most useful was the opportunity to meet with the presenters and have one-on-one discussions with them in between the meetings.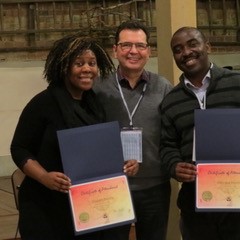 Pastor Obinnaya and Elizabeth Iheoma [Photo credit: Lewis Quaye]Elizabeth Iheoma commented, "I attended for the first time and I was very impressed with the organisation of the event - from the driver who picked us up from the airport, the lovely comfortable accommodation, the trips, the food, right to the presentations." She adds, "I thoroughly enjoyed every topic that was presented and was impressed with the generosity of the presenters who freely shared their knowledge, skills and resources with us."
In common with all the other participants she states, "I would strongly recommend this training to anyone who cares for families and wants to help heal the brokenness in relationships."
For more information regarding the three-year Family Ministry Leadership Training programme, please contact Karen Holford This email address is being protected from spambots. You need JavaScript enabled to view it. or Heidi Kamal This email address is being protected from spambots. You need JavaScript enabled to view it.. A course description can be found on the TED Family Ministries web-page.
---
tedNEWS Staff: Victor Hulbert, editor; Sajitha Forde-Ralph, associate editor
119 St Peter's Street, St Albans, Herts, AL1 3EY, England
E-mail: This email address is being protected from spambots. You need JavaScript enabled to view it.
Website: www.ted.adventist.org
tedNEWS is an information bulletin issued by the communication department of the Seventh-day Adventist Church in the Trans-European Division.