25 September 2017 | Balatonlelle, Hungary [Victor Hulbert] Expect a brighter, tighter and more active style of reporting in Hungarian Adventist websites, social media and print publications over the coming months. During three days of ministerial meetings, 18 – 20 September 2017, sixty ministers and retirees from across Hungary committed to stamp out boring photos, hone their news-writing skills, and be more strategic in their use of social media.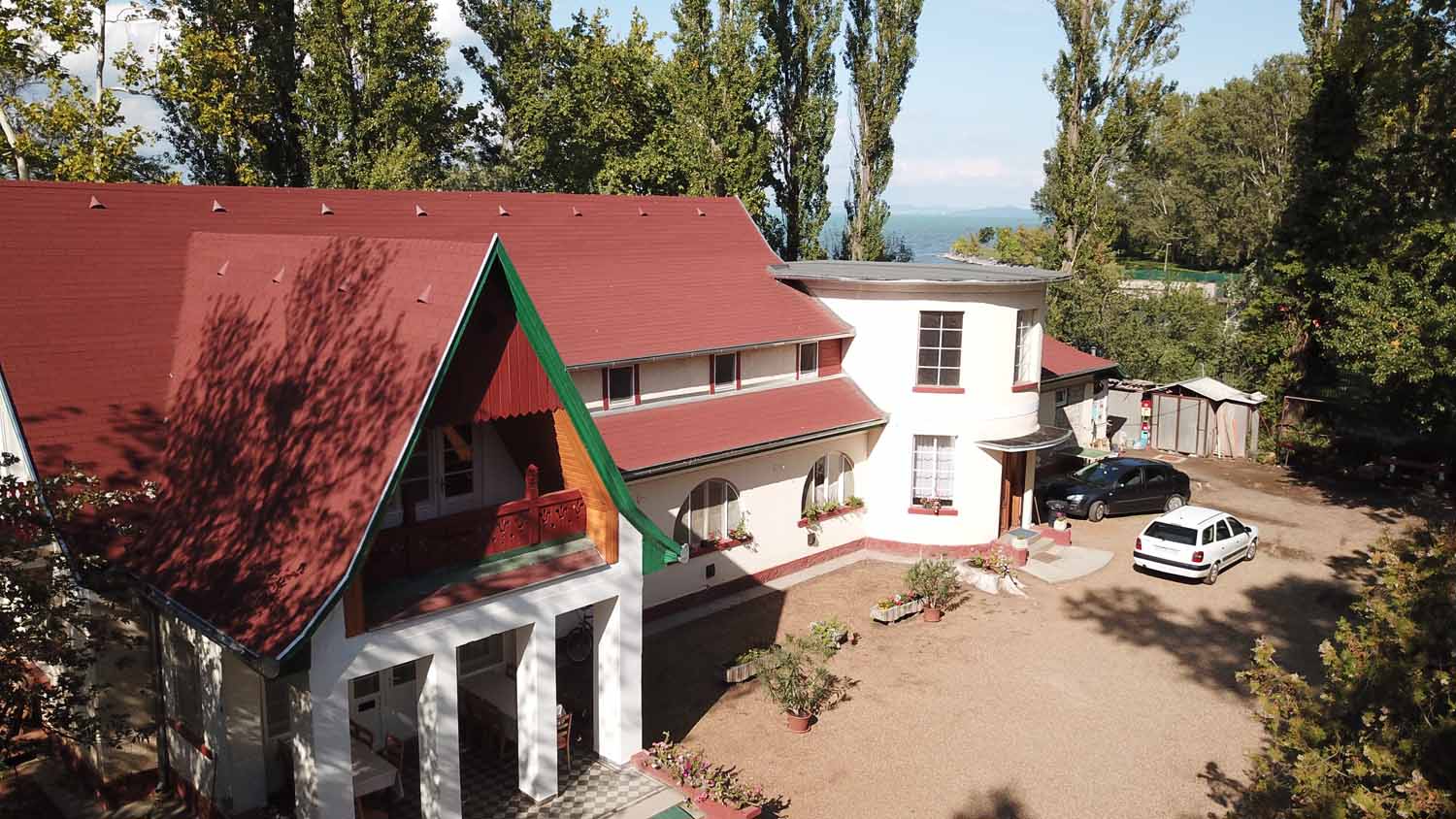 Adventist Youth campsite at Lake Balaton, Hungary.The meetings, held at the tranquil Lake Balaton Adventist Youth campsite, focused on communication and media issues, balancing local Hungarian experts alongside guests from the Trans-European Division (TED).
Pastor István Kis shared a detailed theology of communication based on his recent MA thesis at the Lutheran Theological University, Budapest.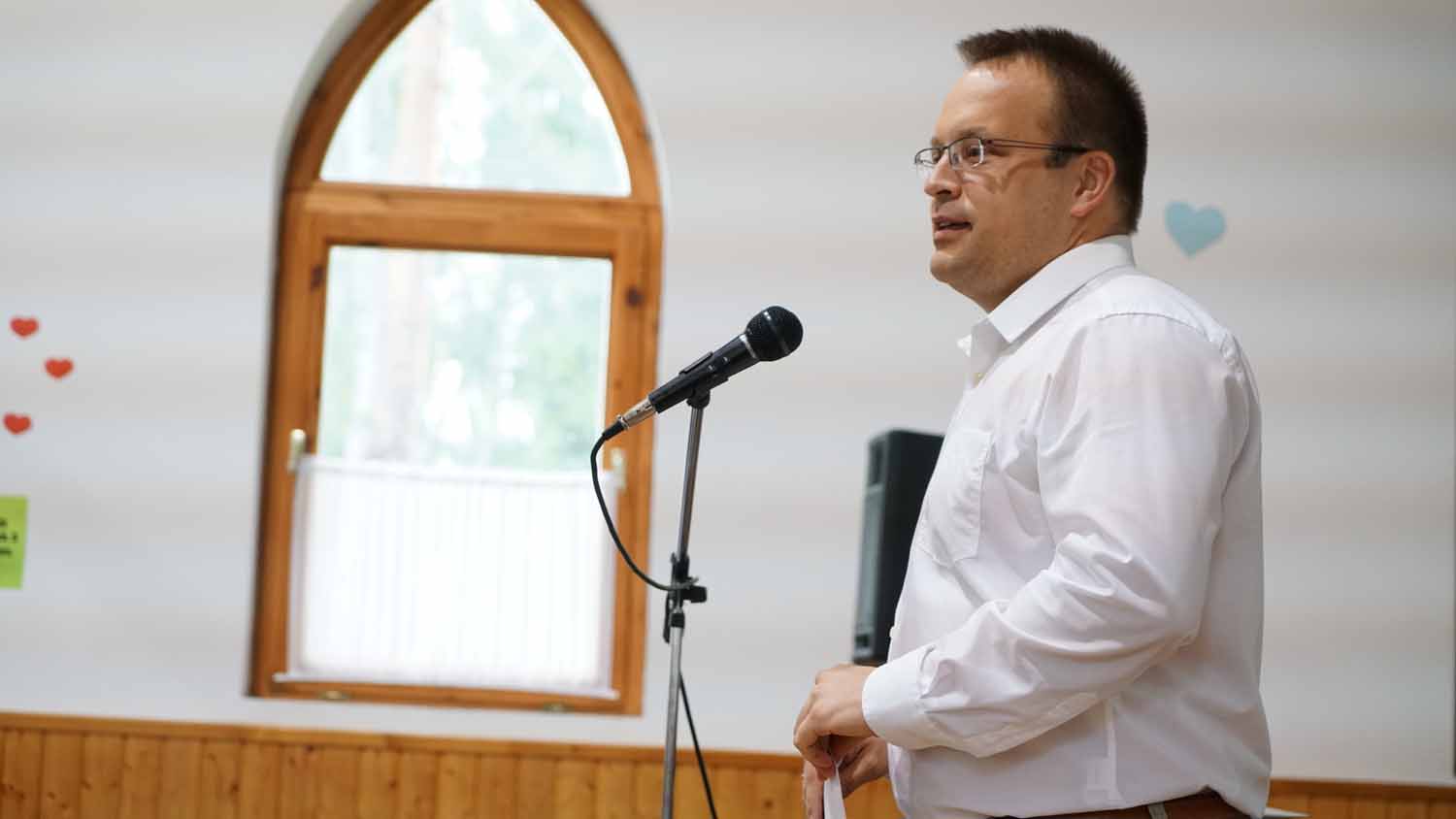 Gergő Süveges from National Hungarian Radio shares very practical tips on how to work with the media.Gergő Süveges, a committed Christian journalist who currently works in Hungarian National radio, held a very interactive three-hour session with the pastors, demonstrating how they can engage with the media, some of the dangers and pitfalls, and climaxing with an opportunity for a challenging, interrogative interview with a not very friendly host. His journalistic skills, his warmth, and his genuine desire to help Adventists tell their story better shone through in his presentations.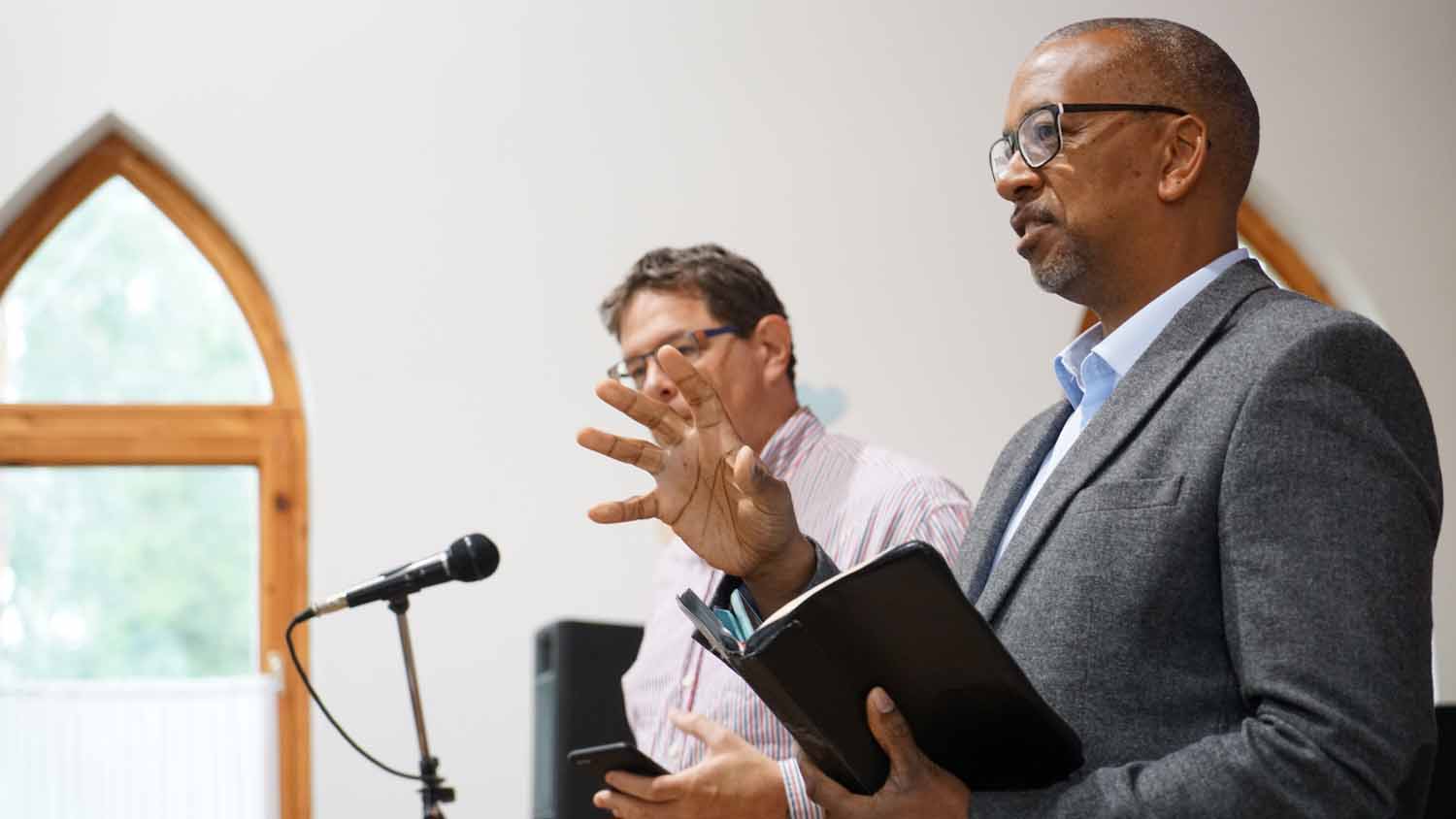 Patrick Johnson, TED Ministerial Association Secretary.Patrick Johnson, TED Ministerial Association Secretary led the morning devotionals and a workshop time on PR and Ministerial integrity. In traditionally evangelistic style, he held his audience spell-bound as he shared the negative issues of integrity via the story of Ananias and Sapphira, then balanced them with the positive witness of Daniel praying in public. He also carefully led the pastors through issues of life-balance and how to avoid burnout. Together with the TED Health and Family Ministries departments, he will be releasing a more comprehensive strategy during TED Year-End meetings in November.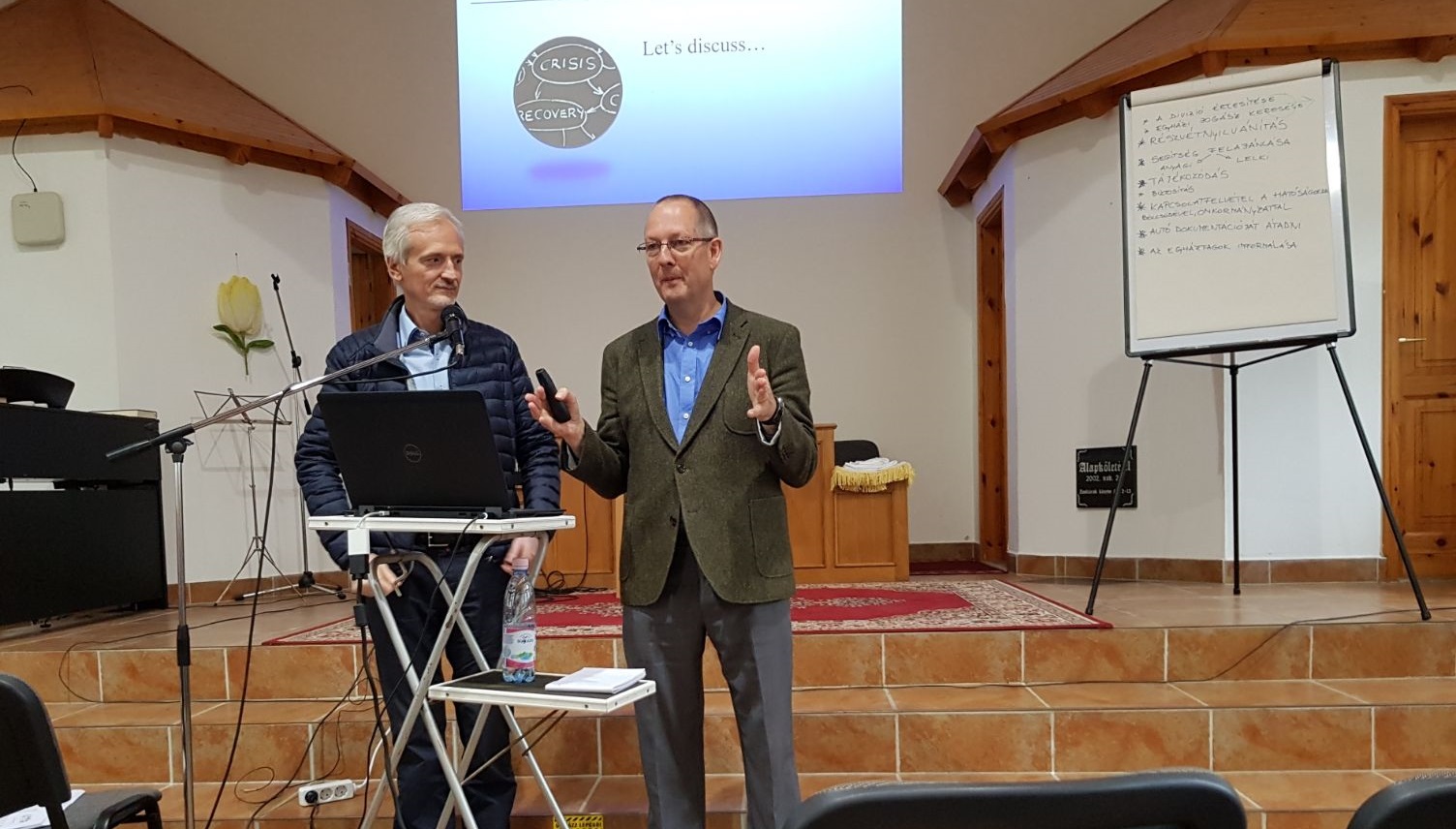 Victor Hulbert, TED Communication director.While focusing on Social Media, news-writing and photography skills, Victor Hulbert, TED Communication director, spent four of his eight presentations specifically developing leadership skills for pastors to deal with crisis situations. Hulbert started off with a very simple scenario of his drone unexpectedly flying off and getting stuck on the far side of a river. Pastors worked out what needed to be done to save it – the first lesson being to slow down and carefully think through the situation. From that, a mixture of theory and practical exercises helped pastors develop strategies, write appropriate press-releases, face the media, and build bridges with the community, even in difficult situations.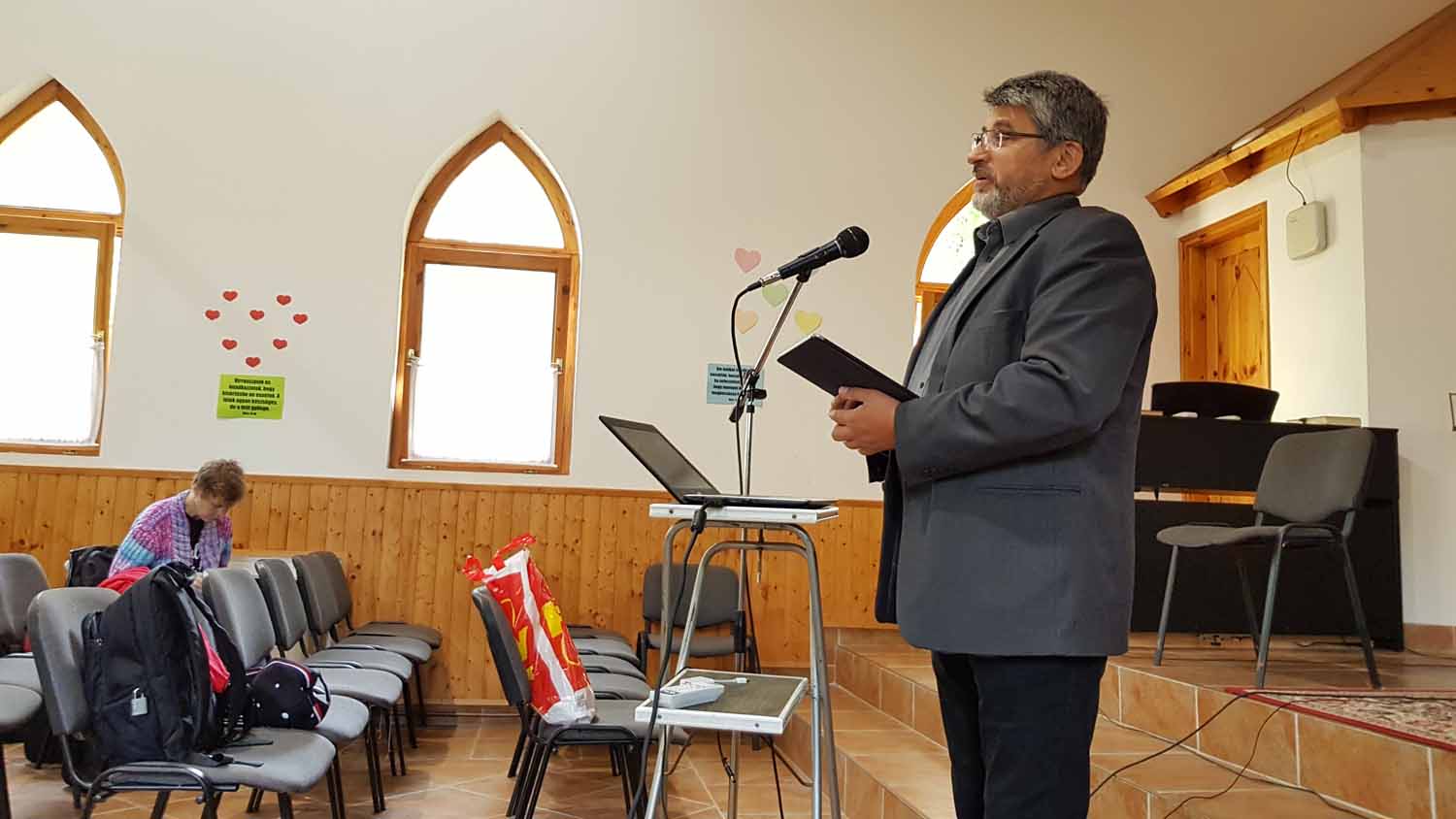 Tamás Ócsai, Hungarian Union President.Organising the whole training exercise, Tamás Ócsai, Hungarian Union President, spoke about how vital good communication is in the modern world. Reflecting on the three days he said, "this is a really positive eye-opener for pastors. Both they and I have really appreciated it and I'm convinced it will make a difference. We will also look for ways to continue to enhance their skills further with more practice."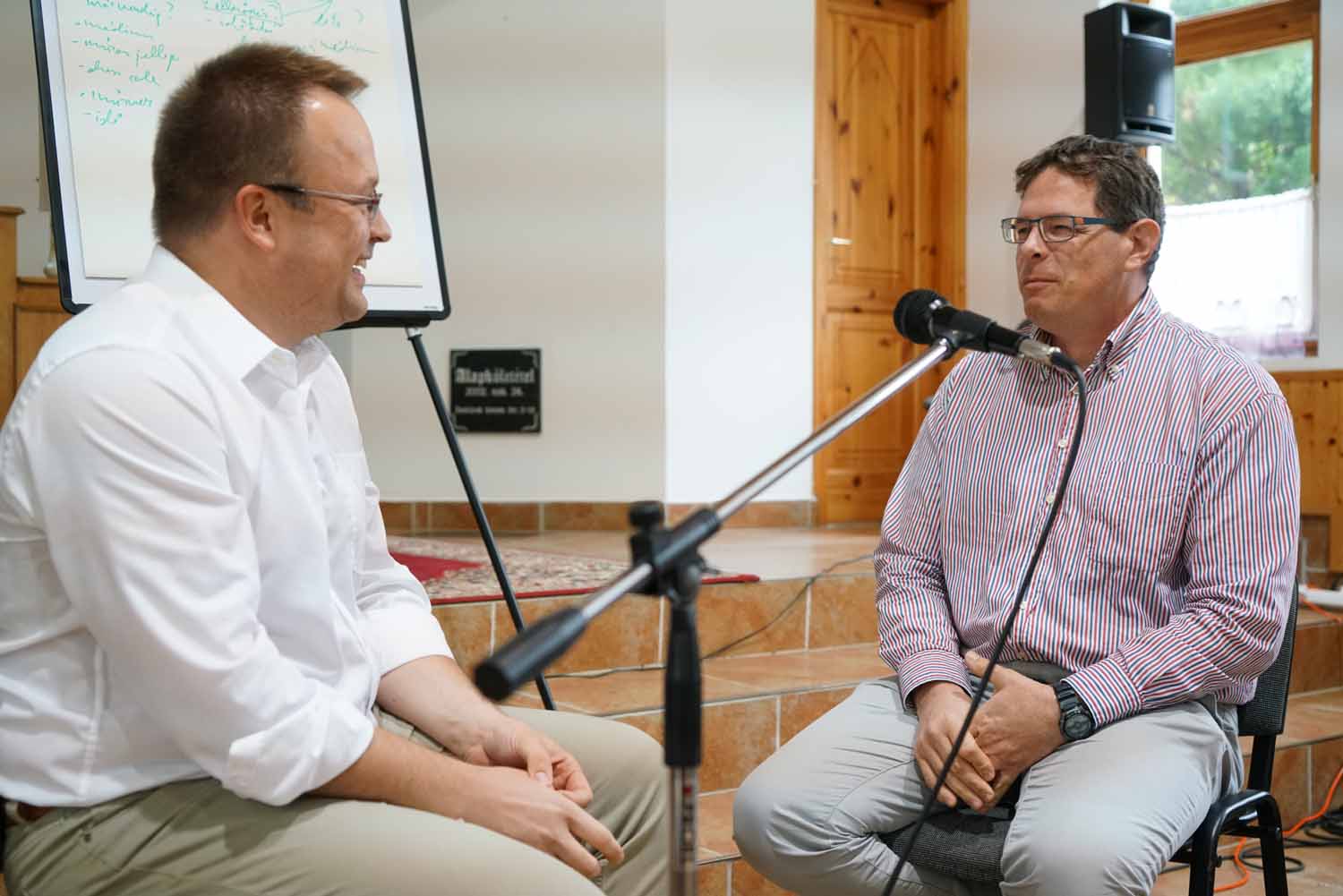 Róbert Csizmadia practises his interview skills with Gergő Süveges.Executive Secretary, Róbert Csizmadia was delighted for the way the different aspects of the programme had fitted together – Hulbert's training and Süveges reinforcing and expanding on that, while Kis and Johnson gave a sound spiritual basis to a very practical programme. "Living in a complex word, and trying to deal with the media is quite a challenge for every pastor. To understand God's way of communication and to share our message in an authentic and honest manner is vital. I believe this training was a great help." he said.
There was space for relaxation within the programme. The Monday afternoon sunshine saw ministers chatting and sharing with each other on the benches outside the chapel, going for a walk, or, for Csizmadia, getting a first lesson on drone flying – resulting in a short video highlighting the camp site.
Tuesday rain prevented outdoor relaxation, but gave a chance for pastors to indulge in some of the best cake in the country as an after-dinner treat at a local café. Pictures on social media confirmed that this has been a favourite haunt of many a camper for generations. The cake was simply a thank you to the ministers for their committed hard work, their service, and the sweetness of their working together for the glory of God. [tedNEWS]
---
tedNEWS Staff: Victor Hulbert, editor; Deana Stojkovic, associate editor
119 St Peter's Street, St Albans, Herts, AL1 3EY, England
E-mail: This email address is being protected from spambots. You need JavaScript enabled to view it.
Website: www.ted.adventist.org
tedNEWS is an information bulletin issued by the communication department of the Seventh-day Adventist Church in the Trans-European Division.