26 September 2017 | St Albans, UK [Victor Hulbert] Birgir Oskarsson is not your ordinary man. When most would run away from an erupting volcano, Birgir runs towards it – keen to find out more about its geology. His acute mind is seeking discovery.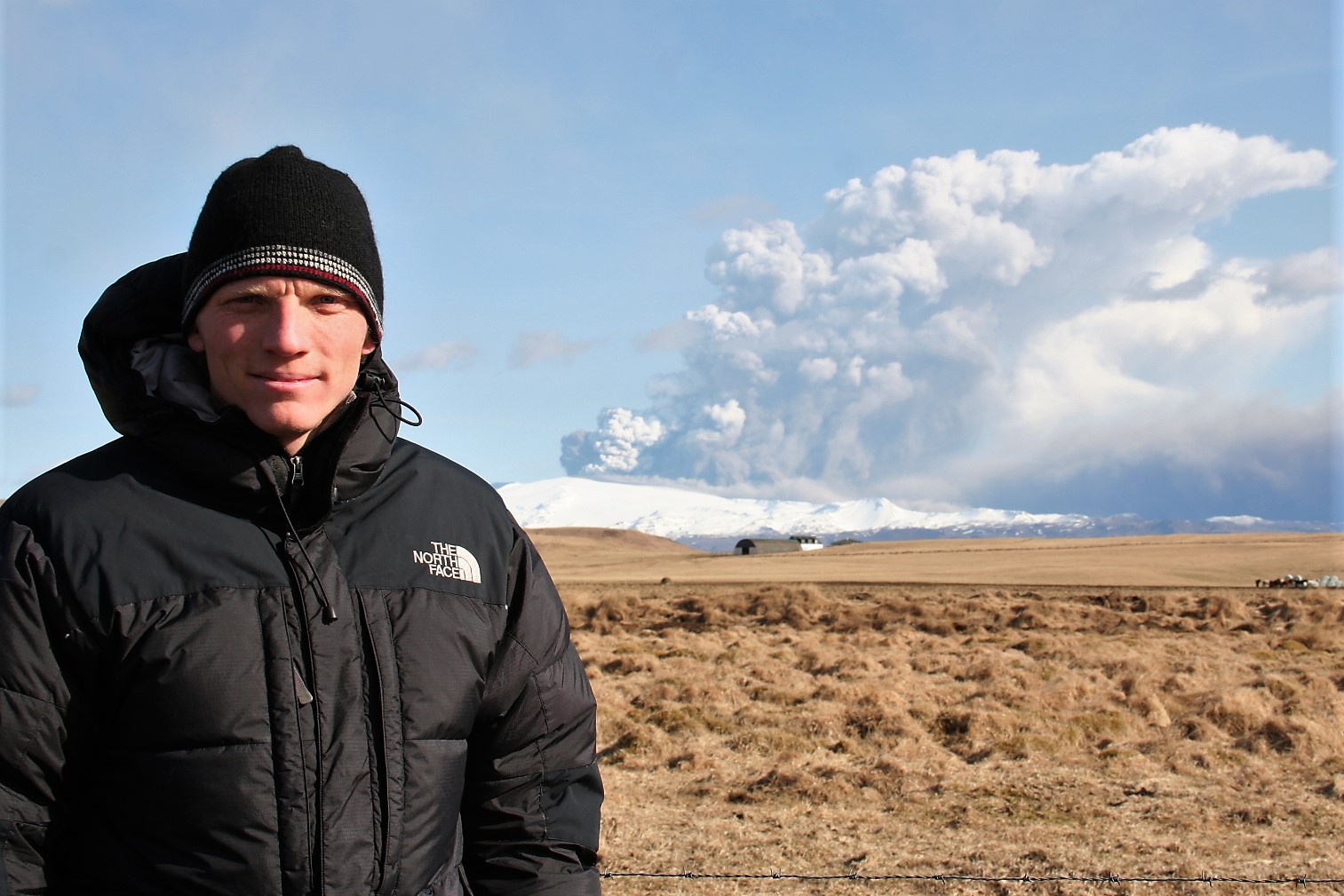 Birgir and Eyjafjallajökull eruption in 2010.For Birgir, the same is true when it comes to faith. He has weighed up the evidence, and asked the hard questions. Those very questions that have led him to a deep faith in our Creator God.
At the European Youth Congress in Valencia he spent time not just showing youth that science is fun – but more importantly, that science and faith go hand-in-hand. That is why he is so excited about Creation Sabbath, this year slated for 28 October.
The day is a special time when Adventist churches around the world have the opportunity to celebrate creation in a special way. Birgir sees the day as an opportunity for churches to bring into focus at a deeper level the wonders of creation, including the profound message communicated in the first chapters of Genesis and affirmed throughout scriptures. He may be a geologist, but he wants all people of faith to appreciate the God who created us in His own image."
From inspiring worship services and messages, mind-engaging lectures and documentaries, to outdoor activities," he urges, "join us in promoting creation in your local church and community, and experience the blessings."
There is still time to prepare for this special day. For instance, a short movie will be launched on 28 September called 'The Hole'. Watch the trailer here: http://grisda.org/home/events/the-hole-trailer
There are plenty of other resources as well. Just visit the Creation Sabbath website and find out more. As Trans-European Division representative for the Geoscience Research Institute, he also points youth and others with enquiring minds to visit their Facebook page. GRI is focused on providing resources on faith and science.
Another non-Adventist website that he finds helpful is illustramedia.com
Whatever plans your church may have for October, make 28 October a very special Sabbath that youth, children and adults will all remember, making Creation special. [tedNEWS]
---
tedNEWS Staff: Victor Hulbert, editor; Deana Stojkovic, associate editor
119 St Peter's Street, St Albans, Herts, AL1 3EY, England
E-mail: This email address is being protected from spambots. You need JavaScript enabled to view it.
Website: www.ted.adventist.org
tedNEWS is an information bulletin issued by the communication department of the Seventh-day Adventist Church in the Trans-European Division.