25 September 2017 | Binfield, UK [Kirsty Watkins] Following a thorough and much needed refurbishment, the north wing of Newbold's Salisbury Hall was reopened on Wednesday 20 September 2017. Now called the 'Myrna Dorland Wing' in recognition of Myrna's contribution to the College over so many years, the refurbishment was made possible thanks to a generous bequest from her estate.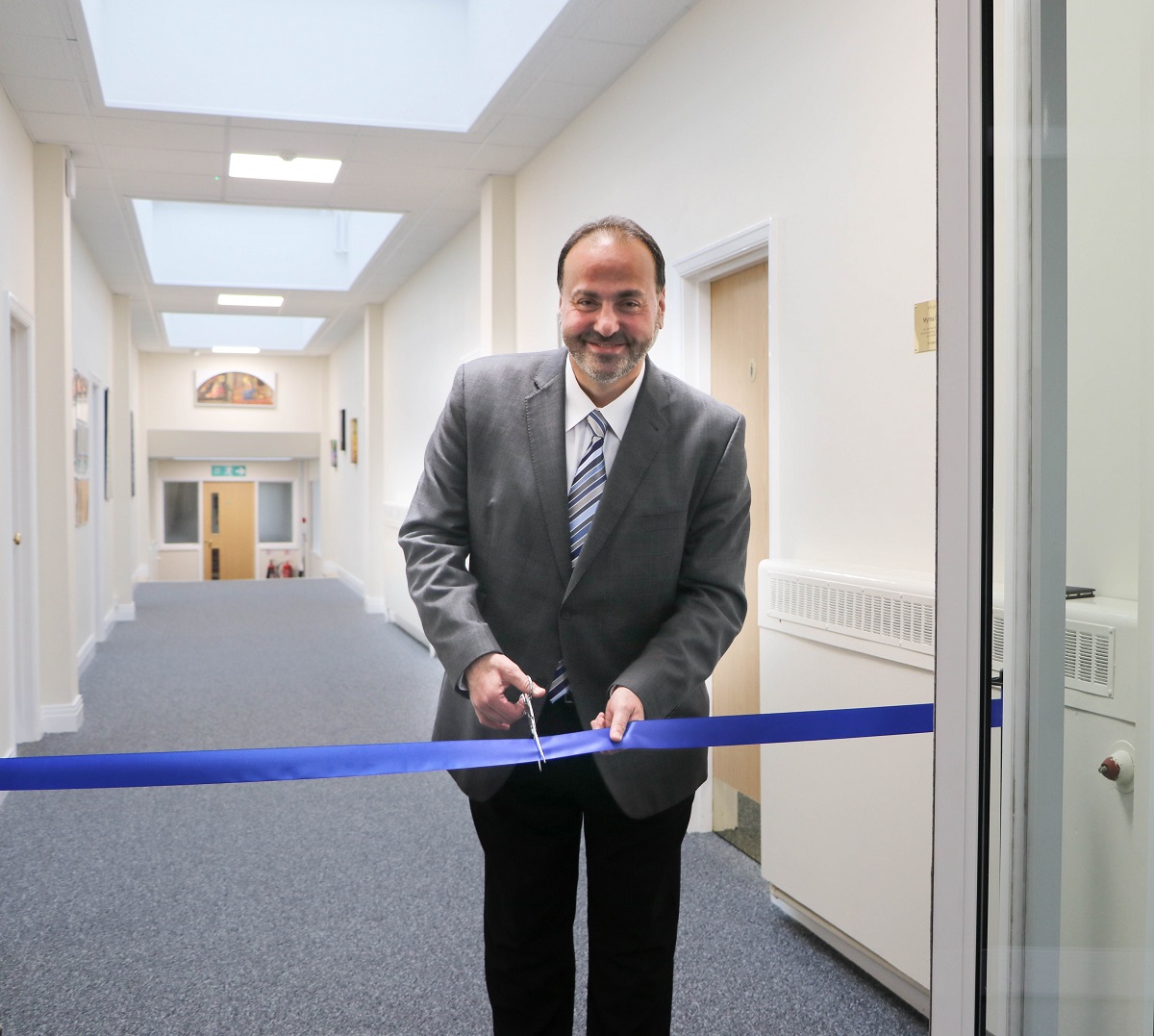 TED President, Raafat Kamal, cuts the ribbon to celebrate the opening of the refurbished Myrna Dorland wingMyrna's gift was used to refresh and refurbish the top corridor and the upstairs toilets in Salisbury Hall, and to redecorate and refurnish all the classrooms, both upstairs and downstairs. These are the classrooms where Myrna taught History, English Literature and English Language during her service at the college, 1954 – 1960 and then from the mid-70s until her retirement in 1996.
Salisbury Hall itself dates from 1956 and was badly in need of modernisation. Today it houses Newbold's English, History, Music, and Fine Arts programmes, as well as the Principal's and financial administration offices and the main auditorium.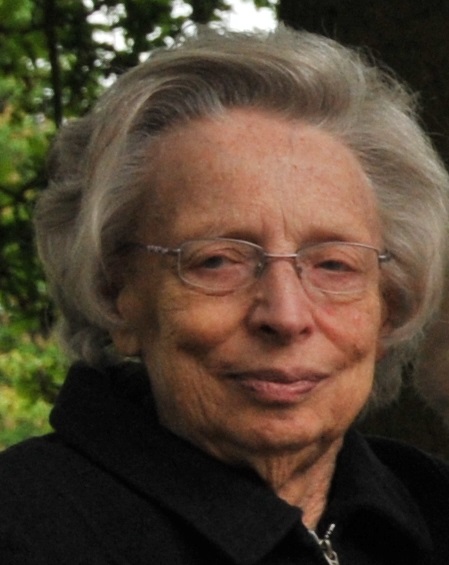 Myrna Dorland, whose life of selfless service influenced 1,000's of students who studied at Newbold, Stanborough School or in Nigeria"Myrna passed away on 10 December 2013 at the age of 82, and we were humbled to receive this generous bequest from our friend and former colleague," said Newbold Principal, Dr John Baildam. "The changes we've been able to make to The Myrna Dorland Wing will have a long-lasting and significant impact on countless future students."
Myrna's career in education spanned over 40 years, and her contribution to Adventist education was felt through her work at Stanborough School, the Nigerian Training College, and the Adventist Seminary of West Africa ‒ now Babcock University. She was also a great supporter of Newbold Primary School.
The event was attended by Newbold staff and students, and representatives from the Trans-European Division (TED), including Pastor Raafat Kamal (President), Audrey Andersson (Secretary), and Nenad Jepuranović (Treasurer).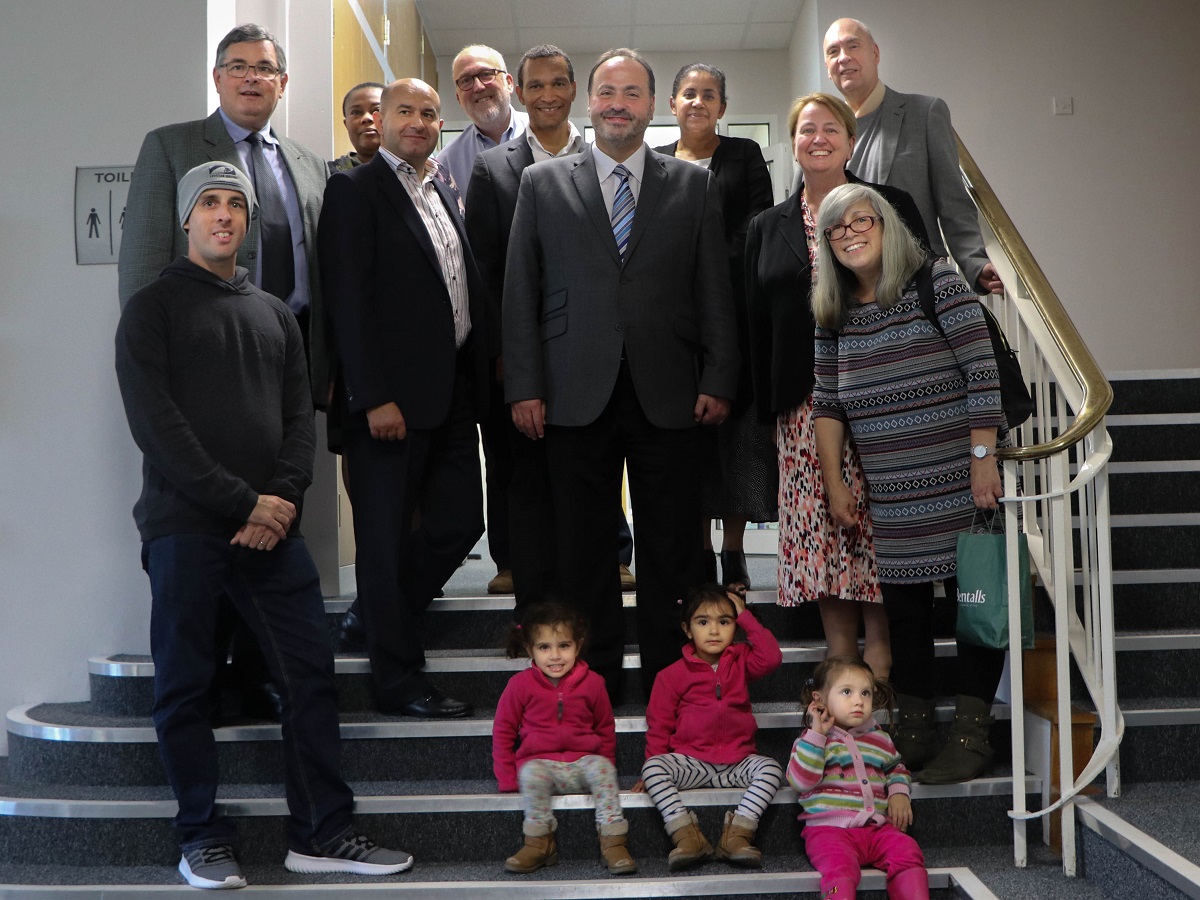 Myrna's great-nephew, Steven Hulbert (front left), and niece, Luisa Hulbert (front right), represented her family along with 3 great-great-nieces who currently enjoy Sabbath school in the very classroom where Myrna taughtMyrna's family was also represented by the Hulbert family - her great-nephew Steven Hulbert who is currently studying postgraduate Theology at Newbold, and Myrna's three two-year-old great-great-nieces accompanied by their grandmother, Luisa Hulbert, wife of Myrna's nephew, Pastor Victor Hulbert. Victor was unable to attend himself due to an overseas appointment as TED Communication Director.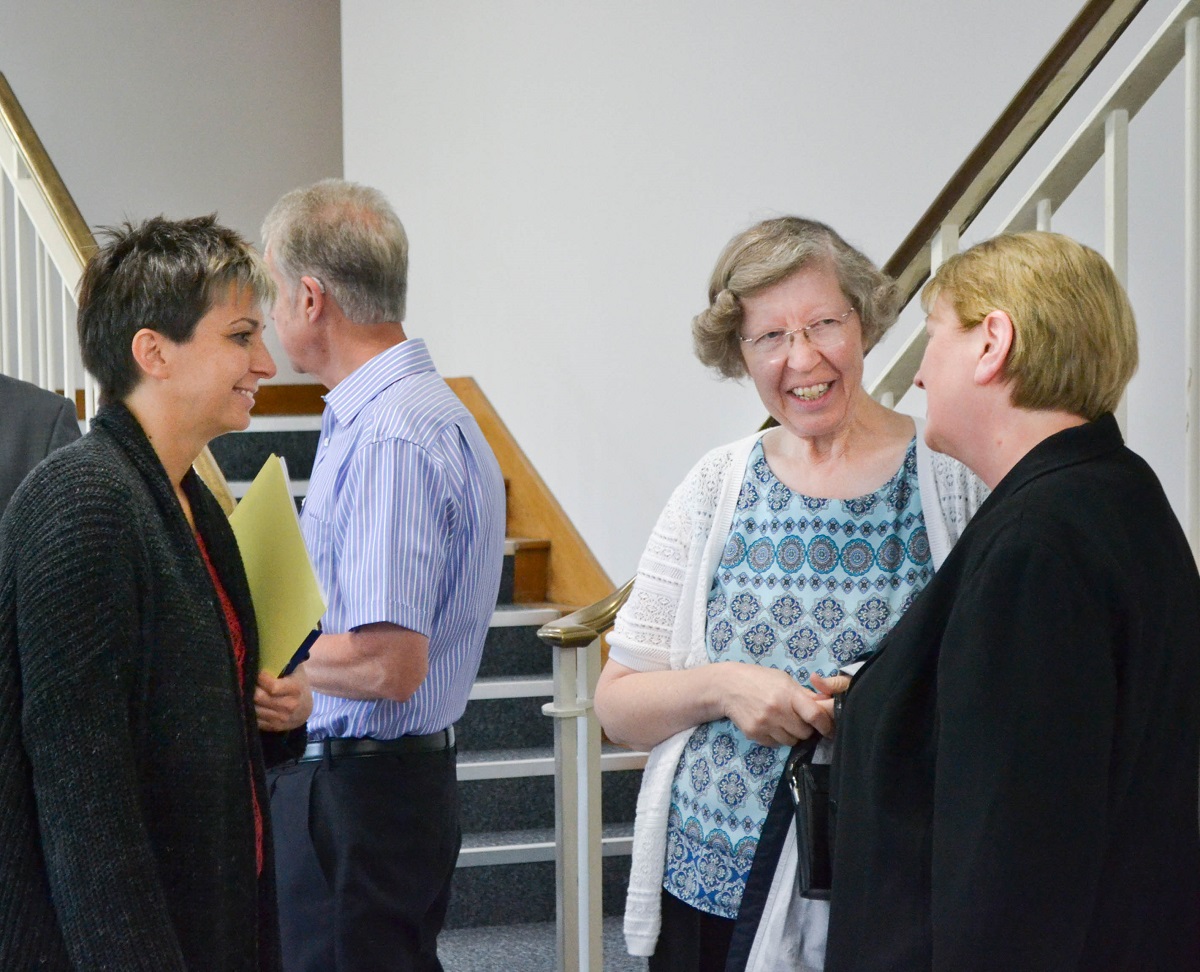 "Beautiful thoughts and stories were shared about my great aunt Myrna and her contribution to education while she was with us," said Steven. "It was so good to witness that legacy continued in the restoration done at Newbold, and that so many came to see it happen. My great aunt was a significant contributor in my own educational journey when it came to music and to my undergraduate studies at Newbold."
"Myrna was more than a teacher: her caring nature helped many students in quiet ways," said Victor. After she retired Myrna volunteered with Bracknell Victim Support and continued to mentor a number of students. Her legacy lives on worldwide with the many students whose lives she touched."
See also: Tribute to Myrna Dorland 27 December 2013 [tedNEWS]
---
tedNEWS Staff: Victor Hulbert, editor; Deana Stojkovic, associate editor
119 St Peter's Street, St Albans, Herts, AL1 3EY, England
E-mail: This email address is being protected from spambots. You need JavaScript enabled to view it.
Website: www.ted.adventist.org
tedNEWS is an information bulletin issued by the communication department of the Seventh-day Adventist Church in the Trans-European Division.