26 June 2017 | London [Richard Daly / tedNEWS] Two London churches are at the forefront of support for those affected by the Grenfell Tower-block blaze where 79 are feared dead and 151 homes were destroyed. Together with many community groups and local agencies, the Willesden and London Live Seventh-day Adventist churches, both located close to the site of the 14 June blaze, opened their doors and their hearts to provide, support, counselling, a base for donation of goods, and a place of prayer. The South England Conference Community Services department also immediately provided food items, clothing and practical help. ADRA-UK made an emergency donation of £2,500 and church members have since donated over £12,000 through a Go Fund Me site set up by the Conference.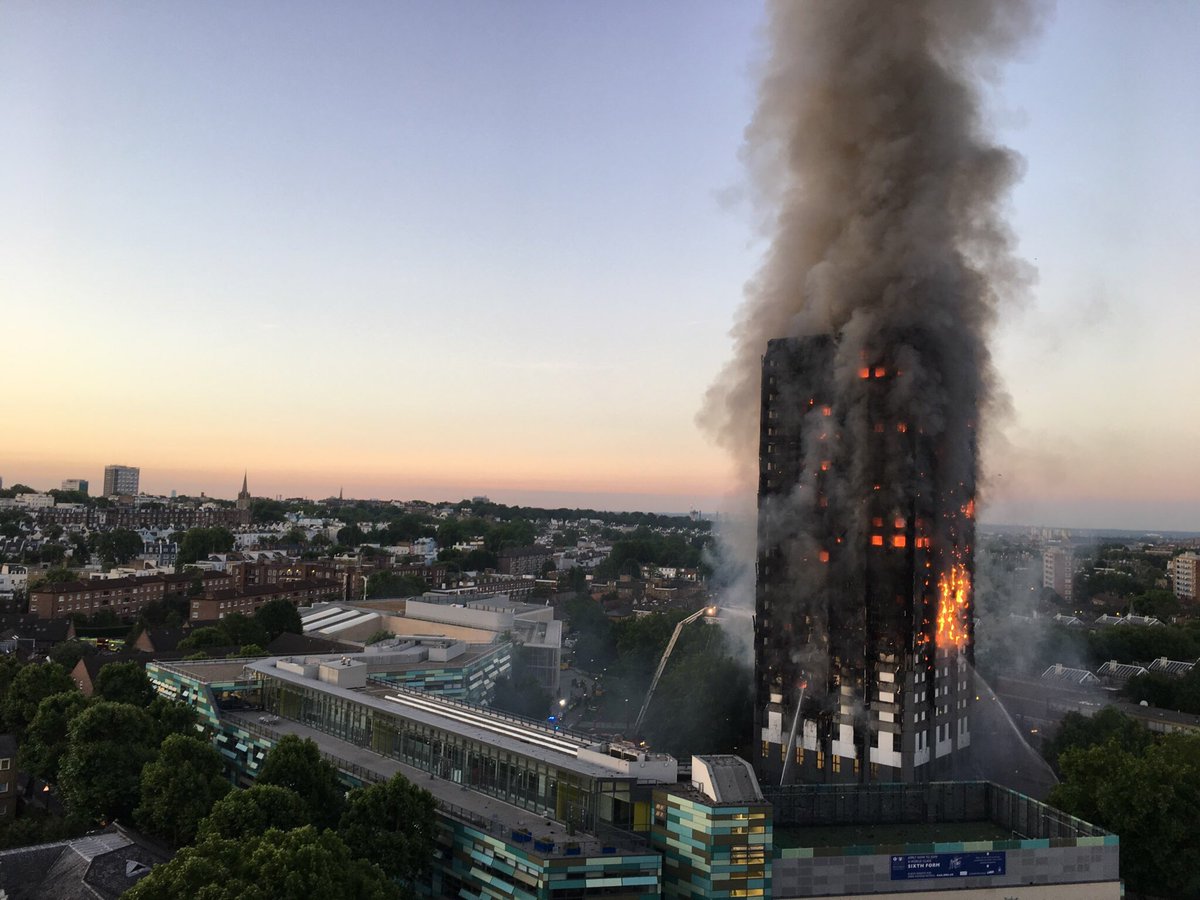 [Photo: Natalie Oxford, creative commons licence]Paul King-Brown, pastor of the London Live congregation and an avid musician, felt the shock of losing a valued member of the London Live Community Choir (LLCC) in the fire. He began working with his fellow ministers in the local area to stem the tide of fear, concern and even anger, as well as providing support networks.
Posting on Facebook he wrote, "We have had such an outpouring of giving that there is no room or capacity to deal with this level of amazing generosity. I met so many people today, as the ethos and practice of community right now totally trumps gender, race, and demography. As we are all sharing in varied degrees this tragic loss, I ask that we do not recede back into our individual hiding places of hurt. That instead we embrace, reach out, and connect to each other. Because what you need to understand is that your love, compassion, empathy and caring is needed more than ever."
That 'behind the scenes' work was rapidly noticed. As LLCC director, he was asked if his choir could be part of a charity single produced by UK reality television judge and producer, Simon Cowell. Becoming actively involved, Pastor Paul, as he likes to be called, not only agreed to help, but ended up on prime-time TV to talk about the experience of recording the single, a reworking of the Simon and Garfunkel classic track, Bridge Over Troubled Water, featuring more than 50 stars including grime artist Stormzy, Robbie Williams, Celine Dion and Craig David.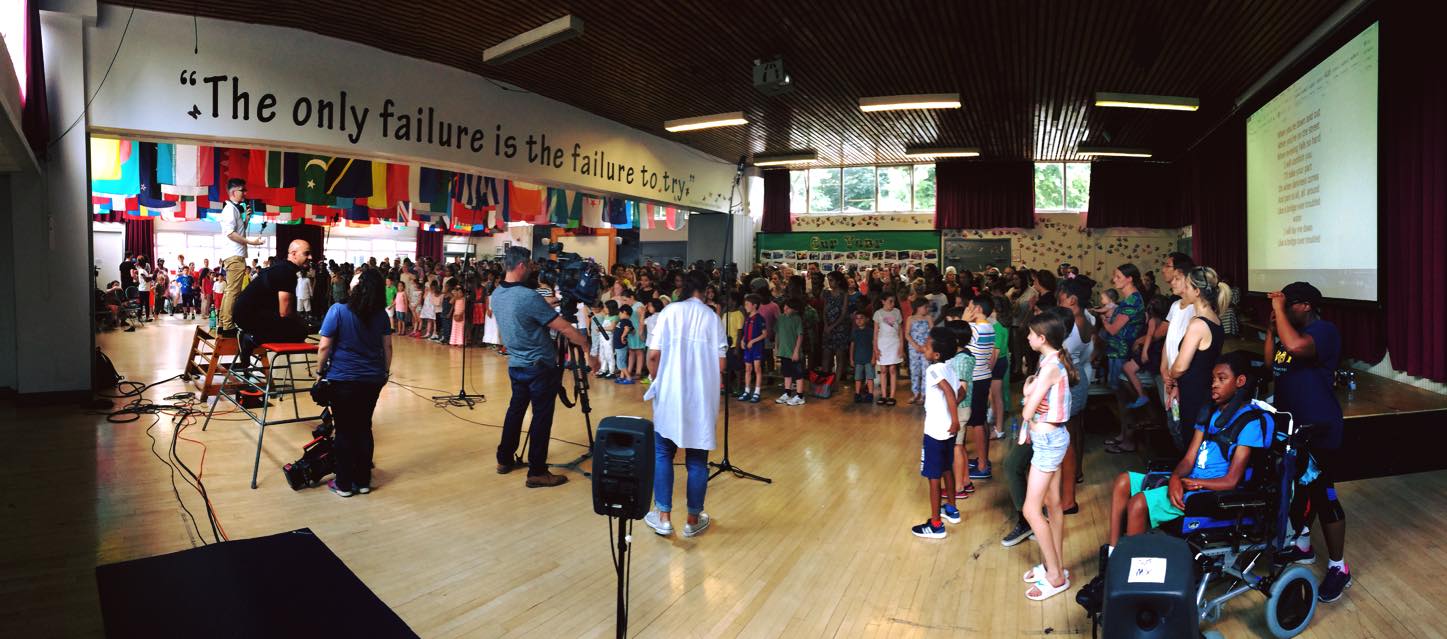 In addition, the choir was joined by 300 voices made up of children and local vocal groups. Sitting at the keyboard, Pastor Paul warmed up the choir, and noted how they sang with such passion as many local singers were still grieving and were personally touched by the disaster.

The charity single, released on Wednesday, 21 June went straight to number one in the iTunes charts and in 14 countries worldwide within hours of its release, helping raise awareness and funds to alleviate the plight of those suffering, especially those who have lost everything in the fire.

.be">.be