16 May 2017 | Chicago, USA [Natasha Mirilov] There is one competition where all children can be winners. Any team that gets more than 90 percent of answers correct gets a First-Place award. It is the North American Division (NAD) Pathfinder Bible Experience (PBE). Eight teams from the UK, all based in the South England Conference (SEC), flew to Chicago to take part and all eight gained first place. One club even had an astonishing perfect score!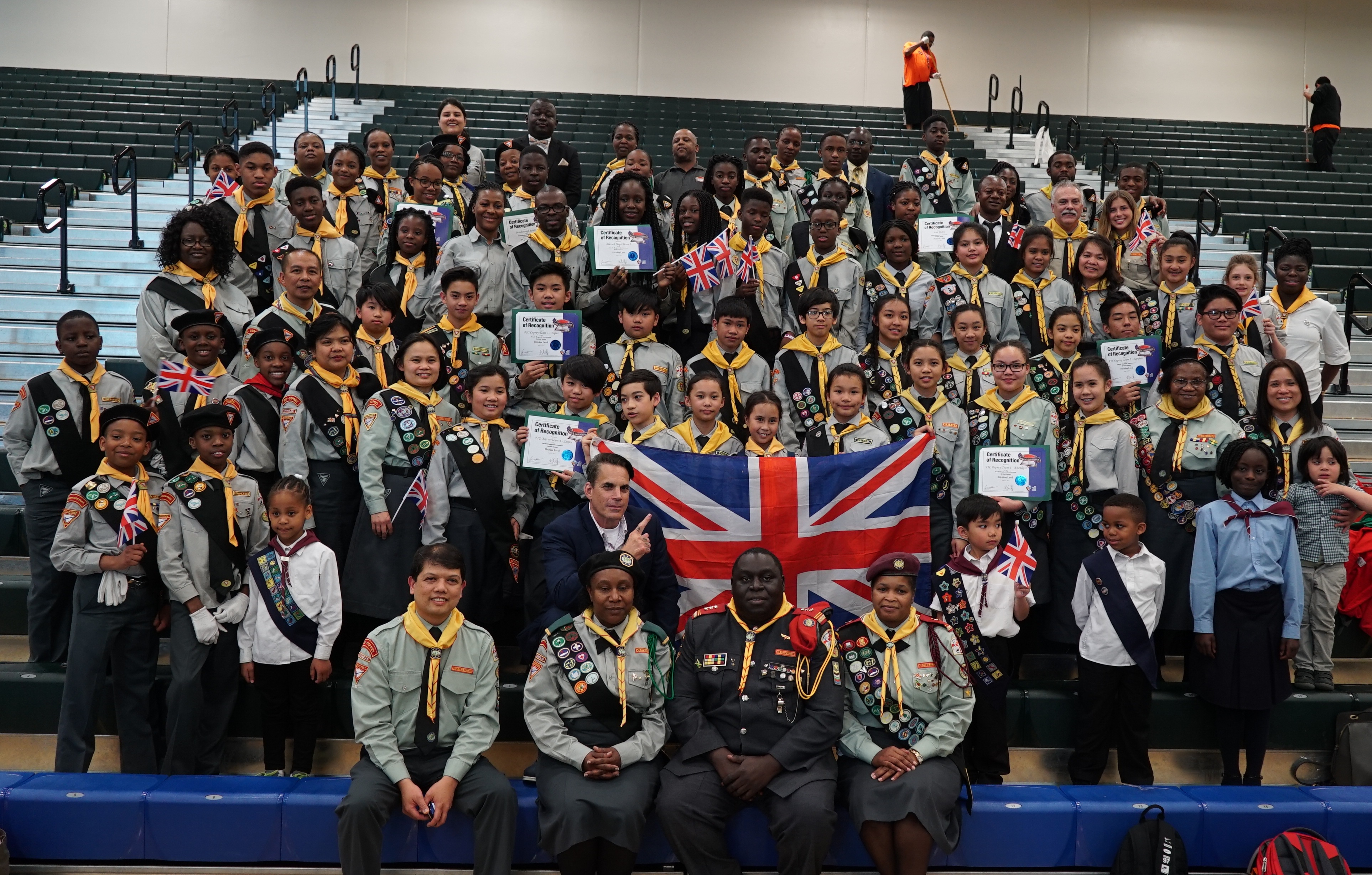 SEC Pathfinder teams at Pathfinder Bible Experience. [Photos: courtesy of SEC]Teams from the SEC have attended in previous years, but this was the largest group to date. One hundred and seven people, including Pathfinders and leaders, attended the 22 April event. They joined with 500 Pathfinders in 79 teams – the best of roughly 10,000 Pathfinders who participated in the initial heats. While the British teams were given a chance to visit the city, do some sight-seeing and shopping, both pathfinders and their coaches insisted that the highlight of the whole trip was the testing event.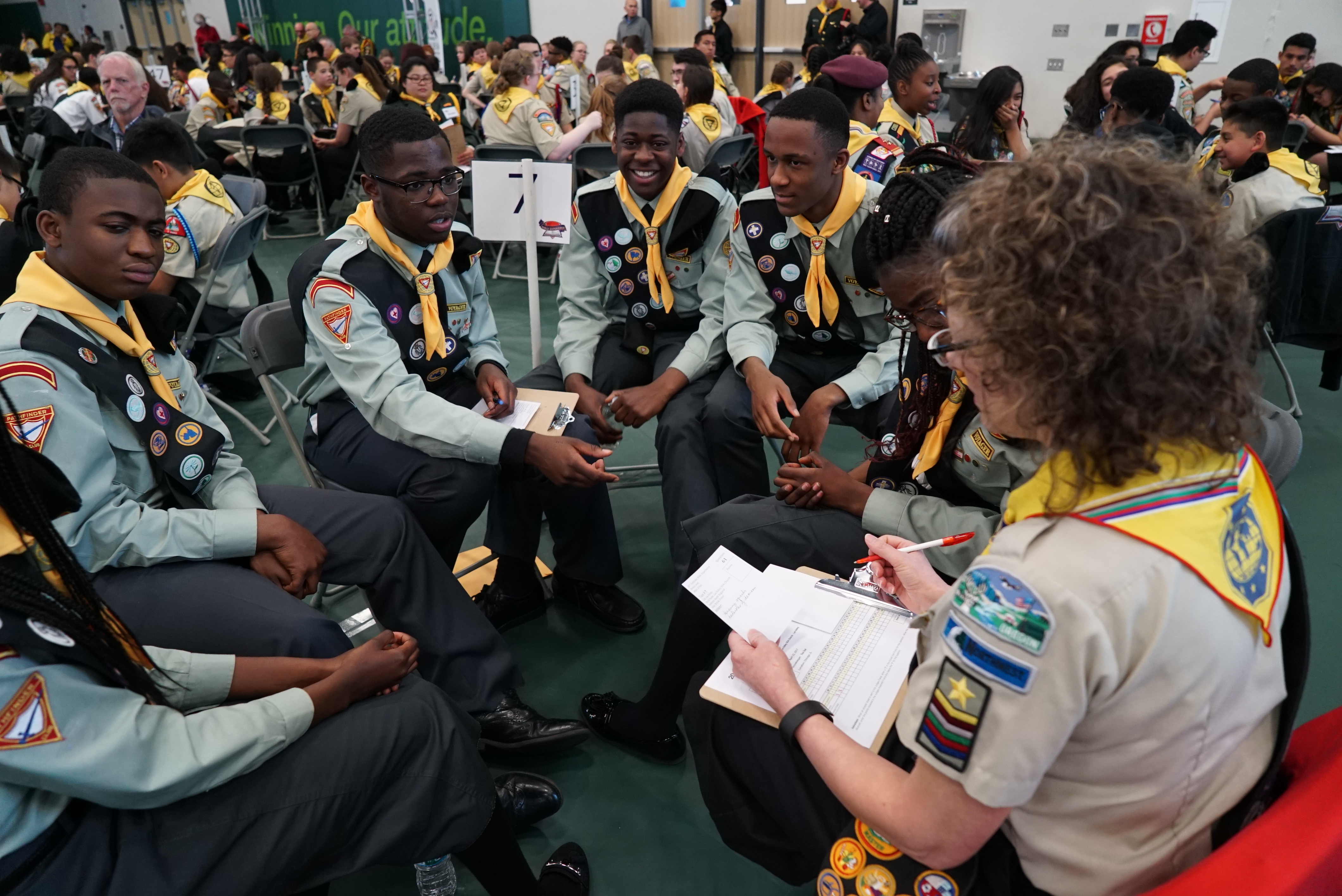 PBE is a programme where the pathfinders must learn selected portions of the Bible and reproduce that information in a test setting. The objective is for children to gain Bible knowledge. This year the contestants studied the books of Galatians, Ephesians, Philippians, Colossians, 1st Timothy and 2nd Timothy, including the SDA Bible Commentary introduction to each study book.
The result is children who not only know their Bible, but who demonstrate that knowledge by their attitudes and stances. "You can hold an intelligent, informed conversation with them about the Bible," said Pathfinder leader, Margaret Johns.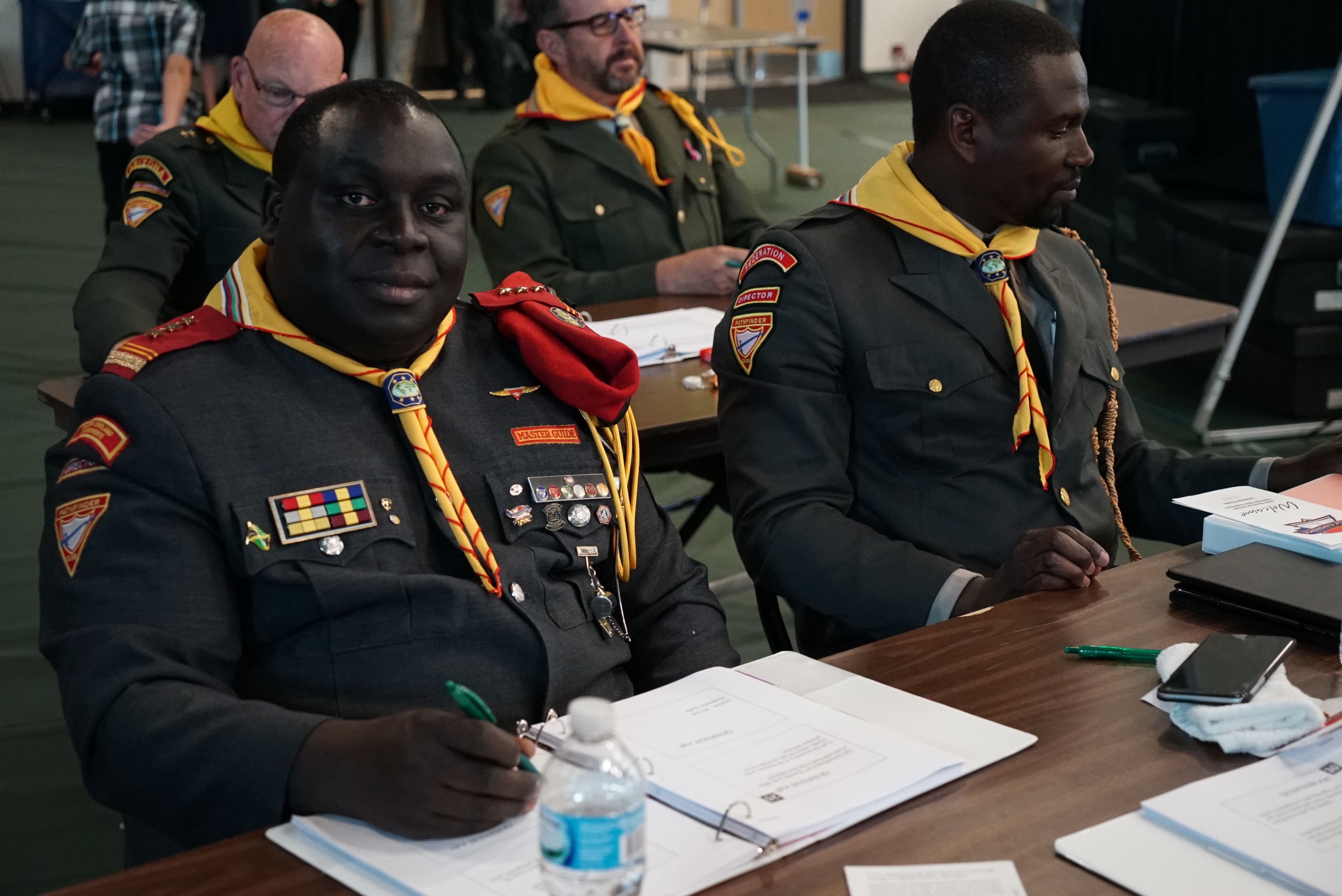 Pastor Kevin Johns, SEC Pathfinder Director.Currently pathfinders in the British Isles, including also the North England Conference and Irish Mission, are the only clubs in Europe that follow the Pathfinder Bible Experience, thus needing to join the NAD for Division level testing. Pastor Kevin Johns, SEC Pathfinder Director, said that he would like to see this change in the future.
Studying for the PBE testing becomes something of a whole-church experience because the kind of learning required for this programme is memorisation. These pathfinders not only memorise, but they also put their Bible knowledge into practise. Gene Clapp, NAD PBE co-ordinator, said that many parents and churches have praised the PBE track, as it has changed their church environment. "It changes the church, because the kids are being coached by the parents and the members. The parents are involved in scriptures, and learning some of the same things," Clapp said.
He explained how many children have also changed in their personal lives due to PBE. "It has changed them, because they have found that not only do they learn scripture, but they learn how to study. When they study that means they get better grades in school."
For Julia Cabral, Filipino International, FIC Osprey Team 1 Amethyst member, being a part of the PBE was one of the most memorable experiences of her life. She hopes that she can be an influence and set an example at church.
"When I'm reading by myself I get to take in everything and I get to see how I can apply it in my daily life and how it impacts my daily life," she said.
Referring to SEC President Pastor Emmanuel Osei's message to the conference after he was appointed to the presidential position, Mrs Johns, said that PBE can help connect millennials to the church: "If we catch these young people, hopefully by the time they get to that age they are not leaving the church. They must have that relationship with Christ and I think basic Bible study and getting to know Christ is a foundation. The PBE is a very good way of doing that."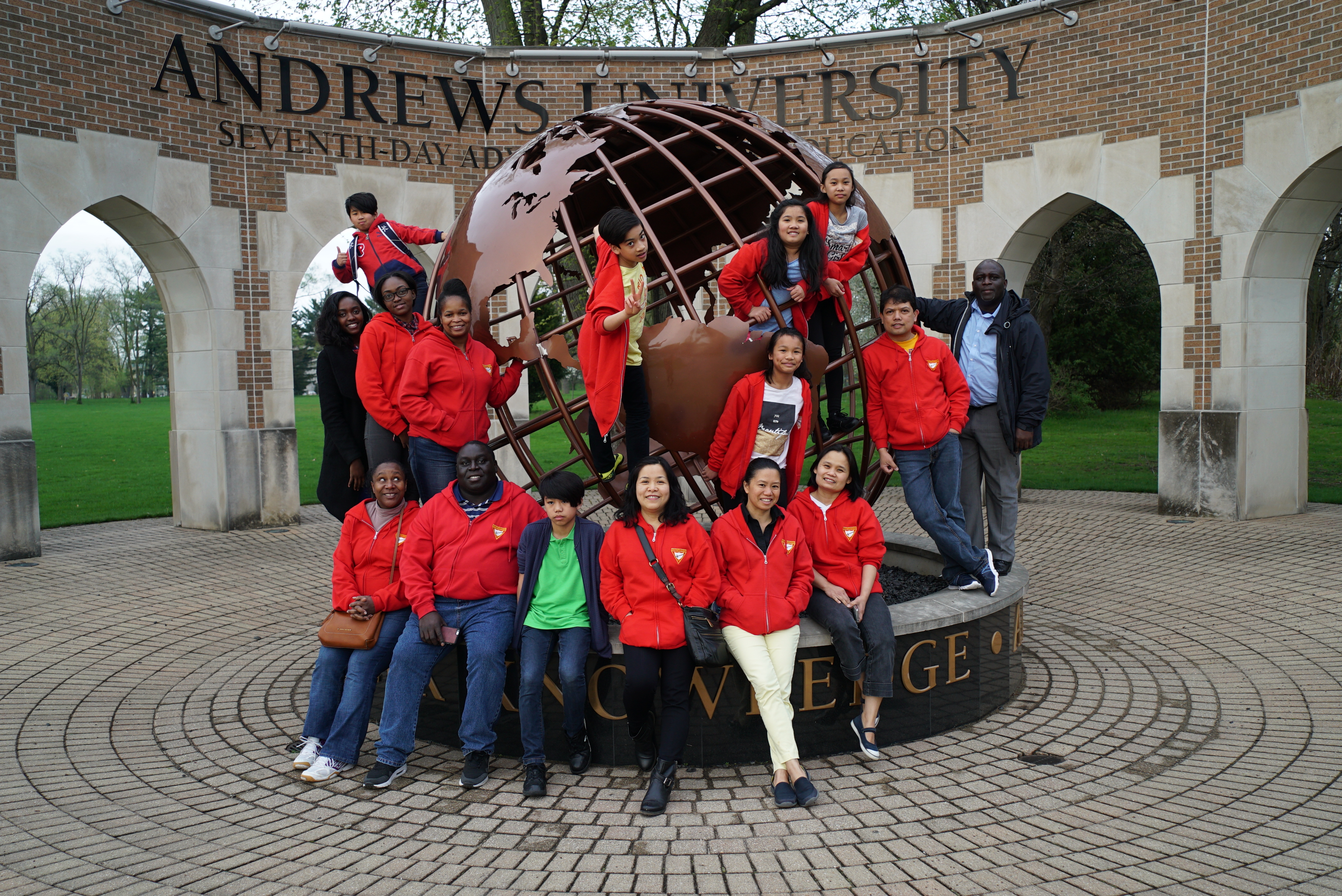 SEC Pathfinders visiting Andrews University.After going through several testing levels in the Conference, many pathfinders claimed that the trip to Chicago was a treat for all their hard work and efforts. However, this trip was not only about arriving at the testing event and performing, it was about experiencing something bigger, most importantly, visiting the Historic Adventist Village in Michigan. This is where the home of James and Ellen G. White stands, the first Adventist school is located,
and many more homes and a church of the Adventist pioneers can be seen and entered.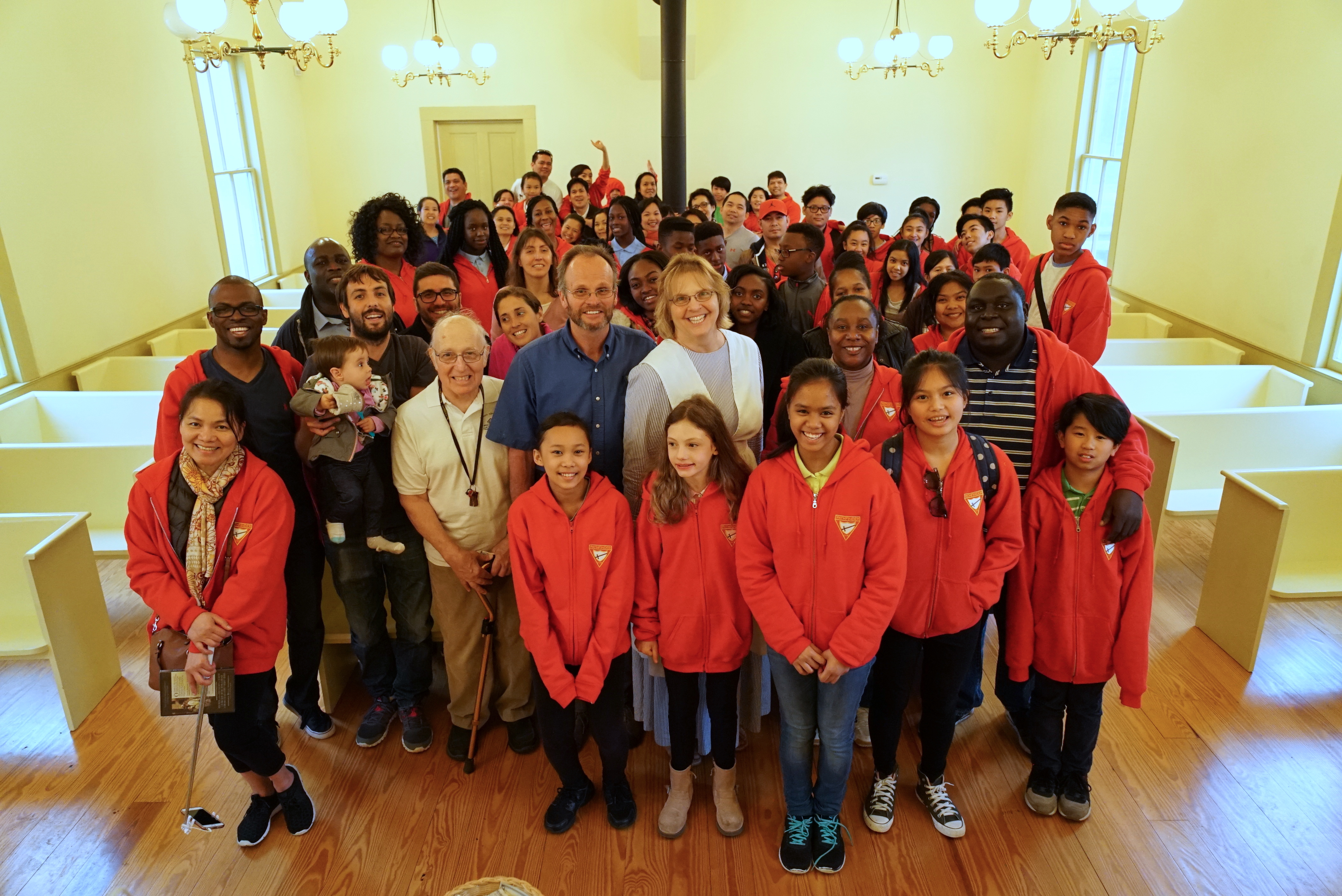 "Reading Ellen White's books you feel a bit distant from her, but right as we got into her room, it felt different. We said a prayer and I felt that God's presence was there with us," said Cabral while sharing her experience at the site.
Cabral said that she would like to encourage more pathfinders to join the PBE track. She is impressed by how it impacted her personally, her fellow pathfinders and her church.
Congratulations to the following South England Conference teams who all gained first place:
• Blessed Hope Team 1
• Filipino International, FIC Osprey Team 1 Amethyst
• Filipino International, FIC Osprey Team 2 Sapphire
• Filipino International, FIC Osprey Team 3 Topaz
• Filipino International, FIC Osprey Team 4 Jasper
• Lea Valley
• Stanborough Saints
• Stanborough Stars
Next year the PBE will focus on the books of Daniel and Esther. To find out more about PBE visit the NAD Pathfinder website.
SEE ALSO.
Pathfinder Knowledge tested at Annual PBE. (NAD report) [tedNEWS]
---
tedNEWS Staff: Victor Hulbert, editor; Esti Pujic, associate editor
119 St Peter's Street, St Albans, Herts, AL1 3EY, England
E-mail: This email address is being protected from spambots. You need JavaScript enabled to view it.
Website: www.ted.adventist.org
tedNEWS is an information bulletin issued by the communication department of the Seventh-day Adventist Church in the Trans-European Division.