18 January 2017 | Birmingham, UK [Peter Jeynes] In a first meeting of its kind, Officers and Directors of the Trans-European Division (TED) travelled to Birmingham in the English midlands to meet with the worker force of the North England Conference (NEC).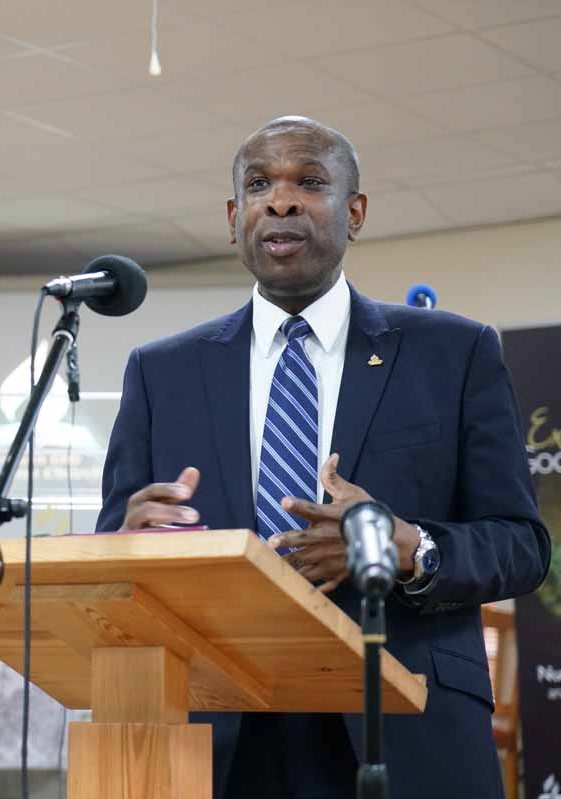 Pastor Richard Jackson, NEC PresidentThe meeting, held on Tuesday, 17 January, at the Windsor Street Adventist church, was at the invitation of NEC President, Pastor Richard Jackson and aimed to help ministers develop the vision of working synergistically within their own ranks, within churches and within church departments. TED staff equally benefited from mixing and listening to pastors from what is the second largest Conference within the TED territory.
Pastor Raafat Kamal, TED President, shared the opening worship in which he reminded staff that the real work of God happens at the local level by individuals working together. That fact was illustrated as Conference sponsors and directors outlined their plans for the next four years.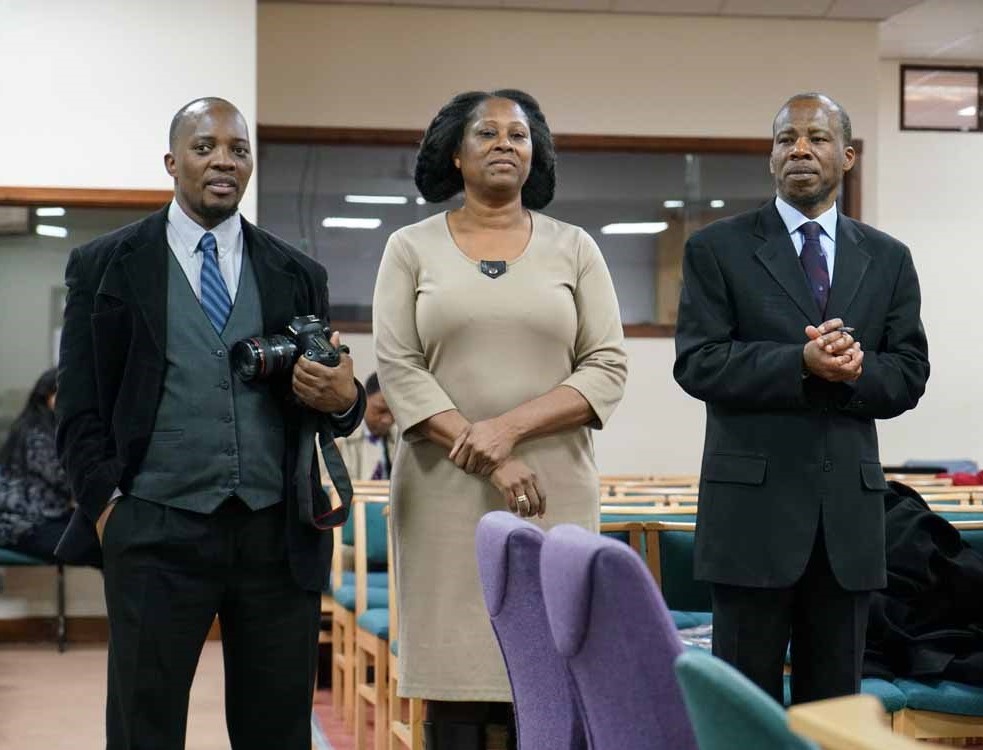 Angela Jackson (centre), NEC Ministerial Wives sponsorThe Ministerial Wives sponsor, Angela Jackson, wife of the Conference President, said that the Pastor's wives would undertake more mission, yet at the same time develop spirituality and work to develop 'Team PK'. This, she noted, is in the context of the particular difficulties and challenges that can be faced growing up as a 'preachers kid'. Support mechanisms and team work, will help these children to develop as dynamic Christians.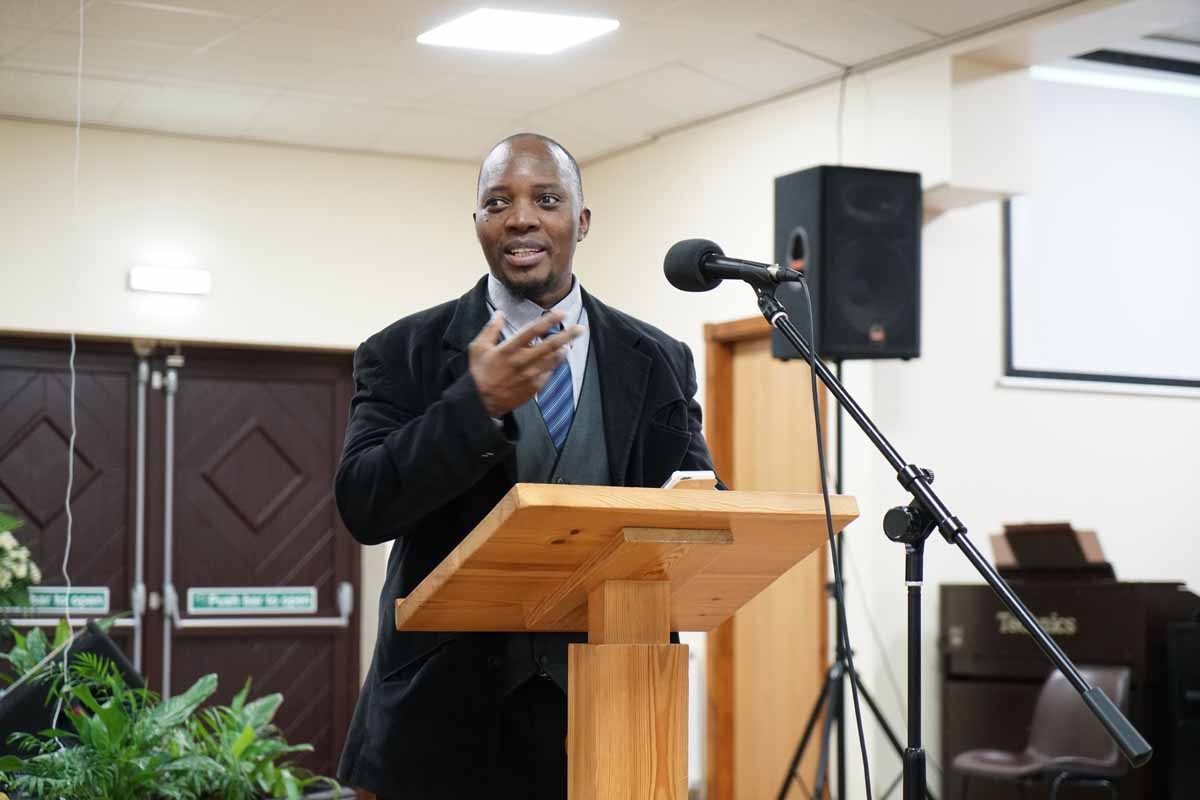 Lungani Sibanda, NEC Communication director
Lungani Sibanda, the new Communication director, stated that his job was to "demystify the NEC for our members," including the vision and values held by the leadership and directors. He believes that good communication is the key to facilitate great team work between Conference, pastor and each church member.
Such an event is not just about understanding the vision of working together. Old friends met for the first time in years and shared joys and sadnesses. Audrey Andersson, TED Executive Secretary, greeted Peter Jeynes from Newcastle with the words, "I hear about good things happening in your church," signalling the idea that our Division administrators know what is going on in the far-flung parts of our Conference and also care about what happens in the NEC. Happy words of God's continuing care were shared between Pastor and Executive Secretary.
The networking continued as the following words were heard, "The last time I saw you ...", "Are you available to preach in my church?" and "When is the next Pastor's meeting across the Division, the last event was so beneficial?" Most significantly, TED directors and their counterparts could be seen in active discussions as they shared lunch together.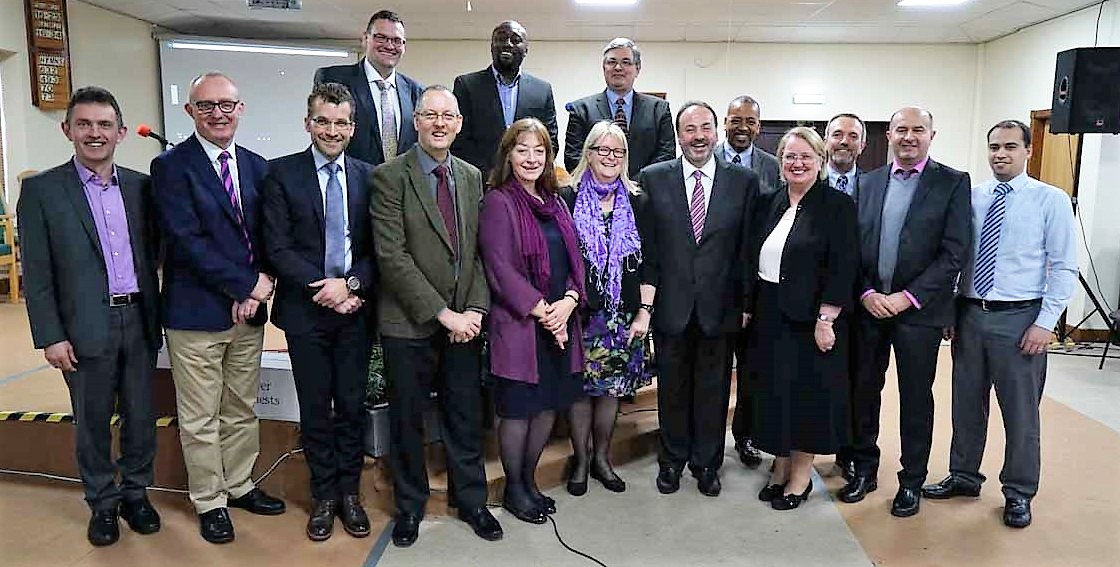 Officers and Directors at the Trans-European Division
Synergy requires a two-way transfer. Resources and ideas were shared from the Division, new resources were shared from the Conference for the Division Officers to use and pass on, to aid in performing God's work.
Thus Torben Bergland, TED Health director, highlighted that teams of Pastors working together was not just an efficient way to work, but also helped foster better mental health for the Pastoral team.
Rose Gomez, a Bible Worker, working in Manchester pointed out what she claimed was an excellent discipleship resource that she and others have been using. She recommended that the Division evaluate it as a Discipleship tool which could well be promoted at future Division training events.

North England Conference staff
Pastor Adam Ramdin, Conference Youth director, showed a trailer for a new video series (see below) designed to teach members about the Reformation in 52 weekly episodes. Resources, both from TED and NEC were shared, encouraging ministers to be actively involved in witness connected to the 26 January release of the Desmond Doss film, 'Hacksaw Ridge'.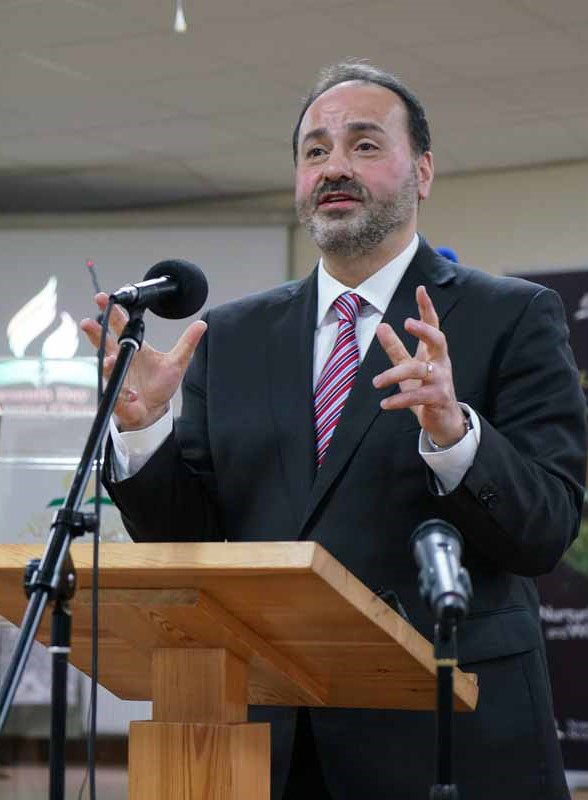 Raafat Kamal, TED PresidentFor Kamal, the day highlighted the importance of teams working together for mission across organisational levels and departments, and especially "the important emphasis that we are pursuing, to focus on the local church and the needs of our 1350 communities within our Division.
In his closing remarks Kamal pointed out that questions, remarks and resource ideas would be taken back to St. Albans to help improve methods and communication between Conference and Division. In a faint echo of President John F. Kennedy's words, the gathering was encouraged by the words, "It's not what the TED can do for you, it's also what you as pastors can do with us to God's glory." [tedNEWS]
a trailer for a new video series
---
tedNEWS Staff: Victor Hulbert, editor; Esti Pujic, associate editor
119 St Peter's Street, St Albans, Herts, AL1 3EY, England
E-mail: This email address is being protected from spambots. You need JavaScript enabled to view it.
Website: www.ted.adventist.org
tedNEWS is an information bulletin issued by the communication department of the Seventh-day Adventist Church in the Trans-European Division.